Wild salmon, some birds, two deer, several beetles, and a rose. Are these flora and fauna you might encounter on a nature hike? Add a couple of diamonds, LEGOs®, a steel teaspoon, and a golden nose, and it is clear we are talking about something quite different. Lois and Bob Boardman's gift of contemporary jewelry to LACMA comprises over 300 works from around the globe made from a staggeringly wide range of materials.
The salmon rotate on a wheel as if leaping upstream on an elaborate stand to which attaches a brooch in the shape a book. An enlarged laminated photograph of a dew-kissed rose is worn around the neck. The LEGOs® imitate the arrangement of jewels in a luxurious Boucheron necklace. A steel teaspoon is artfully manipulated into the shape of a dung beetle with a fastening pin to make it a brooch. And the golden nose was cast from life for a perfect fit.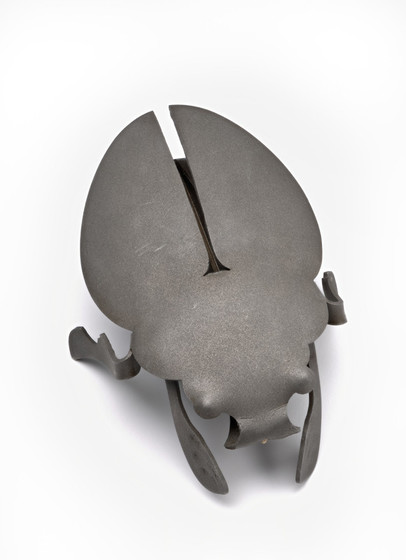 The exhibition Beyond Bling: Jewelry from the Lois Boardman Collection opening on Sunday, October 2, will present a selection of more than 50 works from the Boardman gift. Conceived as a contemporary cabinet of curiosities or wunderkammer, the installation is intended to encourage close observation and the comparison of materials, techniques, form, and function, as well as meaning.
Reserve your free ticket for the associated symposium Beyond Bling: Jewelry Matters on October 1, and you can enjoy a special preview of the exhibition as well as talks on subjects ranging from jewelry onscreen to what we really feel about diamonds (big or small). Gijs Bakker, the legendary Dutch jeweler, designer, and co-founder of Droog Design (and maker of the rose necklace) will deliver the keynote address. Andell Family Sundays in October will be themed around the exhibition, so be ready to make, look at, and talk about jewelry.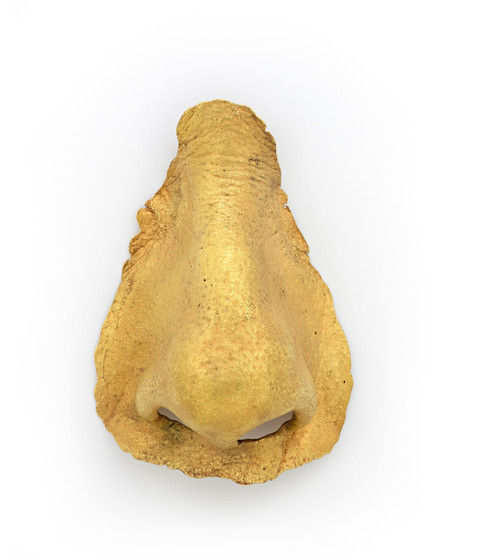 The collector Lois Boardman is a staunch advocate for contemporary jewelry and shared it widely by wearing it—to the grocery store as well as to formal events! As custodians of the Boardmans' gift, we strive to continue Lois's outreach efforts. This art is infinitely Tweetable, Instagrammable, and fun to share through social media. In fact, we are working on a special Snapchat geofilter (only available in or around the exhibition), so that you can create images of you and your friends with some of the works superimposed, as if you are really wearing them. 
Want to learn more about the full scope of the Boardman collection? The accompanying catalogue contains further information and beautiful images of many of the works. The images are interspersed with chapters on related subjects—such as the impact of the internet on making and sharing jewelry, and contemporary jewelry on the West Coast—that arose from this specific group of works.
Beyond Bling: Jewelry from the Lois Boardman Collection is on view in the Ahmanson Building from October 2, 2016 through February 5, 2017. Members get to see the exhibition first, on October 1! Join now.