Currently in the European Art galleries in the Ahmanson Building is a selection of prints by Albrecht Dürer, the most celebrated artist of the German Renaissance. Perhaps best known for his graphic work, Dürer was also a painter, draftsman, and art theorist of exceptional talent who had broad interests in classical antiquity, contemporary theological writing, and humanist thought. Dürer reimagined devotional, secular, and allegorical subjects to create prints that are equally captivating for his remarkable powers of invention as they are for his innovative and enigmatic iconography. The artist demonstrated an unparalleled technical command of printmaking. Using only black lines, he vividly conveyed his keen observations of the world around him in the finest detail.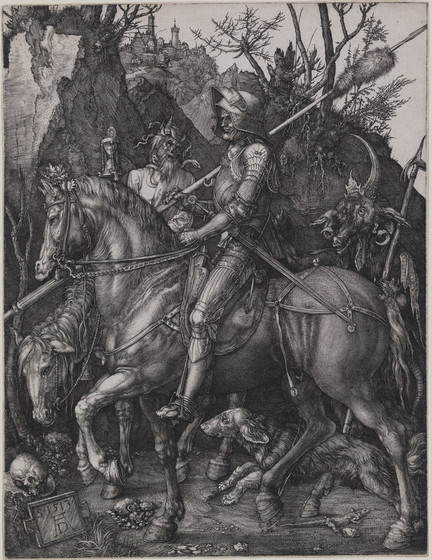 All 21 Dürer prints on view are from LACMA's permanent collection, and represent a rich vein in our holdings of Old Master works on paper. This selection examines Dürer's work in three printmaking techniques—engraving, woodcut, and etching—and spans more than two decades of his production, beginning in the mid-1490s. On exhibit are some of his best known prints, including two of his "Master Engravings" Melencolia I and Knight, Death, and the Devil, in impressions of the highest quality. In such early impressions, printed from copper plates and woodblocks that were freshly engraved or cut, we can appreciate fully Dürer's precision of line and his richly varied graphic vocabulary in its most refined nuances.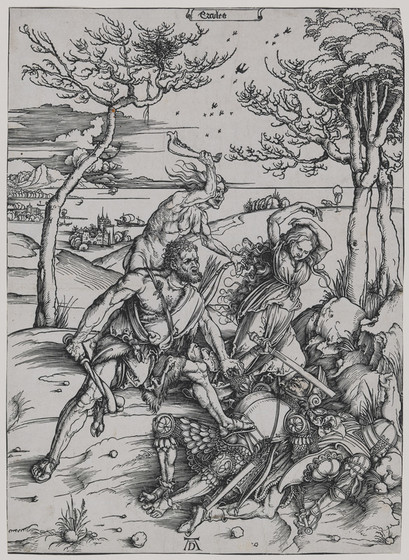 While reflecting the steady growth of our Dürer holdings since the 1960s, the prints on display also highlight gifts made over the past decade from the collection of Herman and Ruth Engel. Continuing a family tradition, Herman Engel began collecting Old Master prints in Berlin in the 1920s. As a young man, he studied prints by visiting print rooms at such institutions as the Staatliche Museum, as well as auction houses with his father. In 1936 he took his family's most prized prints to London for safekeeping, carrying them in a portfolio on board a cruise ship full of Nazis. Three years later, he fled Nazi Germany and settled in the United States. Soon thereafter he had his prints shipped to him from London. Mr. Engel became an American citizen in 1948, and eventually made a career working for the United States government in defense mapping and intelligence. In 1984 he moved to Los Angeles, where he and his wife, Ruth, pursued his lifelong passion of collecting with great discernment and dedication, building a collection of more than 400 Old Master prints, with a focus on the works of Albrecht Dürer and the German printmakers who were influenced by him. In 2005, the Engels promised LACMA 40 prints from their collection—including 25 by Dürer. The year not only marked the 40th anniversary of LACMA and of the museum's Prints and Drawings Council, but also the celebration of Herman's 100th birthday. Eight of those prints are now on view.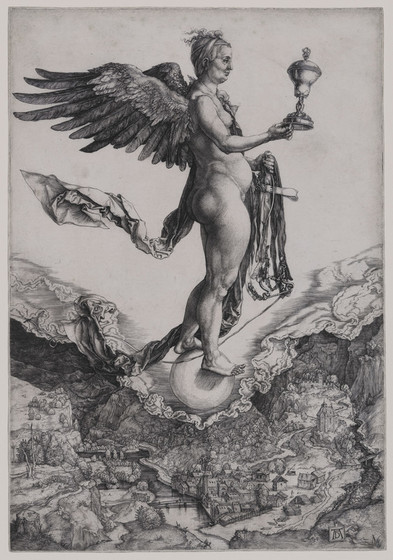 Regrettably, I arrived at LACMA a few years after Herman Engel's passing in 2005. But I did have the great pleasure of getting to know his wife Ruth, who survived her husband by a decade. She discovered the world of prints through her husband and shared with him a collector's passion and a commitment to sharing art with the public. Together, they were steadfast supporters of the Prints and Drawings department, active members of the Prints and Drawings Council for close to three decades, and generous benefactors of the museum. The Engels were ever eager to impart their knowledge and spread their enthusiasm, graciously opening their home and collection to experienced connoisseurs and curious newcomers alike.  The prints on display testify to their dedication to prints, their inspiring generosity, and their friendship.
The Prints of Albrecht Dürer: Masterworks from the Collection is on view in the Ahmanson Building through April 30, 2017.