In the coming months, LACMA is releasing an exciting slate of catalogues on three diverse subjects: a collection of intricate Japanese enamelware; a Los Angeles artist known for his vibrant and often political art; and the intersections between California and Mexico design. Each book will be published in conjunction with a LACMA show, giving visitors the opportunity to continue engaging with the art long after they have left the museum—or, for those who can't make it to LACMA in person, a chance to experience a handheld version of these special exhibitions. Clear off some space on your bookshelves for these three new LACMA classics.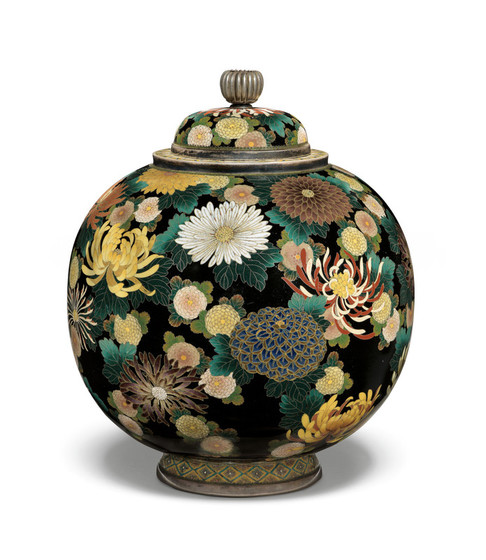 Polished to Perfection: Japanese Cloisonné from the Collection of Donald K. Gerber and Sueann E. Sherry (Coming May 28, 2017) 
Cloisonné is a remarkable variety of enamelware made by applying wires and ground glass to a copper core, firing the object in a kiln, then polishing it until its surface is perfectly smooth. The result: delicate, highly detailed works of art that are breathtaking to behold. Collectors Donald K. Gerber and Sueann E. Sherry amassed an incredible collection of cloisonné pieces, including works by masters of the form such as Namikawa Yasuyuki and Namikawa Sōsuke, many of which are being gifted to LACMA. 
This thoughtfully designed book celebrates the Gerber/Sherry collection with stunning full-color imagery and illuminating texts. Curator Robert T. Singer, who edited the book, has a special connection to cloisonné, having maintained a residence on the estate of Namikawa Yasuyuki for more than 40 years, and his essay explores Namikawa's pioneering contributions to the art of cloisonné. Other texts include a reflection by Donald Gerber on the development of his collection and a historical overview of cloisonné production from author John R. Wilson. These essays and the exquisite pieces they discuss make this publication a must-read for all admirers of vivid, finely made works of art.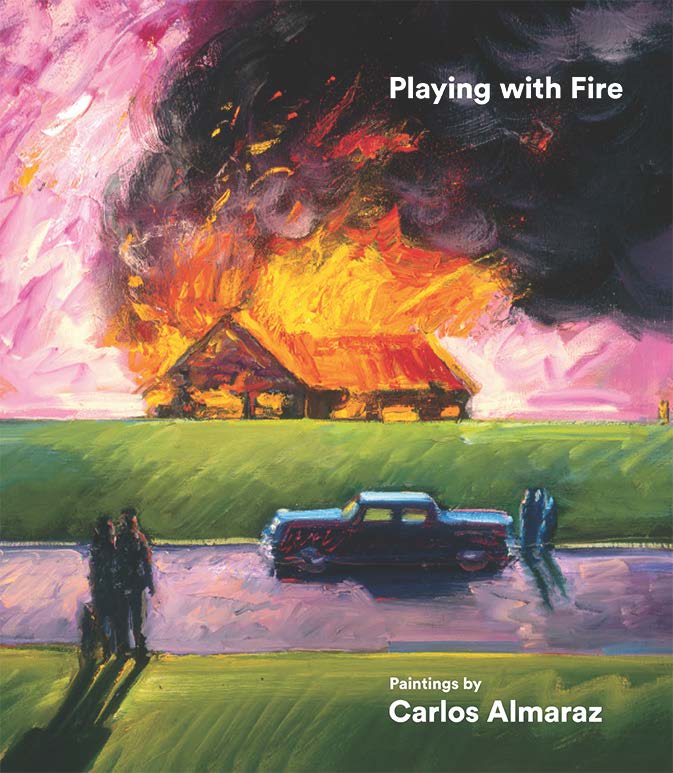 Playing with Fire: Paintings by Carlos Almaraz (Coming August 6, 2017)
Carlos Almaraz, one of the most influential Los Angeles artists of the 1970s and 1980s, began his career as an activist and went on to co-found Los Four, a collective central to the Chicano art movement. As Almaraz evolved as an artist, his imagery became more personal and dreamlike; by 1989, the year of his untimely death, he had produced a varied body of work that includes dramatic images of car crashes, mythic figures, and L.A.'s Echo Park.
Playing with Fire, the first full-length monograph devoted to Almaraz, presents more than 60 of his works in five thematic sections. The catalogue also includes an essay by curator Howard N. Fox, who first brought Almaraz's work to LACMA in the 1980s, and an excerpt from a biography written by Almaraz's wife, Elsa Flores Almaraz, with Jeffrey J. Rangel. Also featured are a series of reminiscences from the artist's friends and colleagues, as well as selections from Almaraz's personal journals, which have never before been published. Produced in conjunction with Pacific Standard Time: LA/LA, Playing with Fire will hold a special appeal for fans of colorful, expressive painting, Chicano art enthusiasts, and lovers of all things Los Angeles.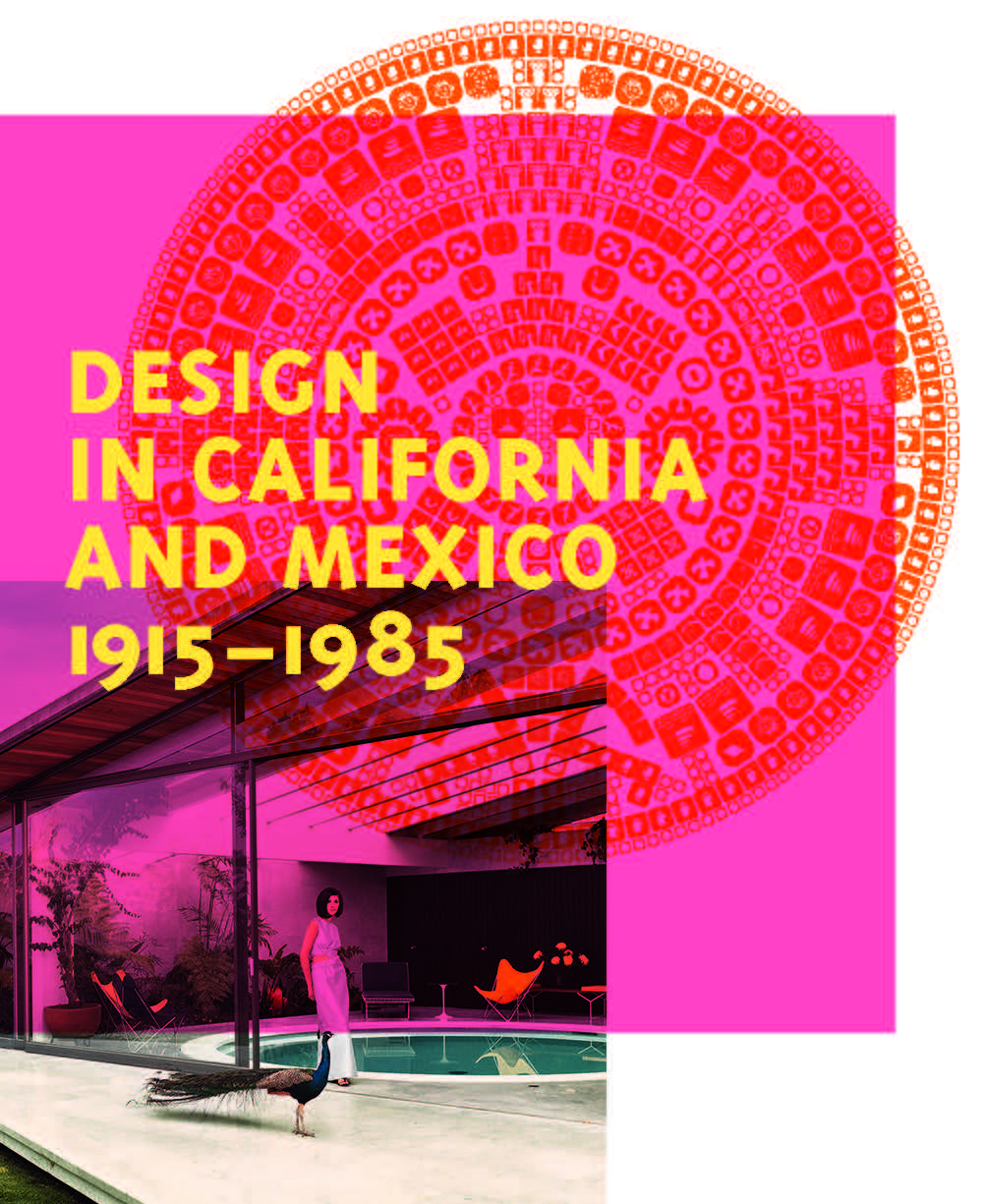 Found in Translation: Design in California and Mexico, 1915–1985 (Coming September 17, 2017)
California and Mexico are connected not only by geography but also by migration: for centuries, people have moved back and forth between the two places, sharing materials, styles, and images. Design dialogues between California and Mexico have significantly shaped the architecture found in the two regions, while also influencing furniture, ceramics, metalwork, graphic design, and murals.  
Found in Translation explores this powerful relationship through the lens of four central themes: "Spanish Colonial Inspiration," "Pre-Hispanic Revivals," "Folk Art and Craft Traditions," and "Modernism." More than 300 images of buildings, housewares, clothing, and other objects conceived by prominent figures such as Richard Neutra, Luis Barragán, Charles and Ray Eames, and Clara Porset—as well as lesser known designers—illuminate the many aesthetic interconnections between California and Mexico. In addition, scholarly texts by the exhibition's curators and other foremost experts provide insight into how the bonds between these two regions have helped form their material cultures. This book, published as part of Pacific Standard Time: LA/LA, is the first to explore California and Mexico's defining 20th-century design movements, and serves as a follow-up to LACMA's acclaimed design publication California Design, 1930–1965: Living in a Modern Way.
For your own copy, visit the LACMA Store online or in person once the exhibitions are open. The books are also available at all major booksellers.