Do you often find yourself in the galleries in the Ahmanson Building, Level 4? Some of the most thought-provoking and beautiful shows have graced these spaces over the years, from Pinaree Sanpitak's Hanging by a Thread to Islamic Art Now: Contemporary Art of the Middle East. Sunday, July 16, is the last day to enjoy Abdulnasser Gharem: Pause, Monsoon: Indian Paintings of the Rainy Season, Storytelling in Bali: Paintings from the Bateson-Mead Collection, as well as highlights from LACMA's renowned South and Southeast Asian art collection.
Beginning July 17, these galleries will close for collection inventory as we prepare for the construction of our proposed new permanent collection building slated to open in 2023. This building, designed by Peter Zumthor, is expected to replace the Ahmanson Building, the Art of the Americas Building, the Hammer Building, and the Leo S. Bing Center. LACMA will remain open during the construction period, with the west campus hosting exhibitions featuring art from all time periods and many cultures; education programs for children, families, students, and adults; music and film programs; and more.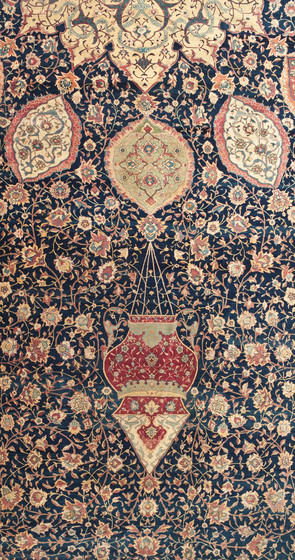 The dedicated galleries in the Ahmanson Building will be closing, but we will continue to feature both Art of the Middle East and South and Southeast Asian Art. Beginning September 17, 2017, you'll have a chance to view magnificent 16th-century Persian carpets in LACMA's collection, the Ardabil and Coronation carpets, which are rarely exhibited due to their size and sensitivity to light. They will be featured one at a time in A Tale of Two Persian Carpets (One by One): The Ardabil and Coronation Carpets in the Resnick Pavilion.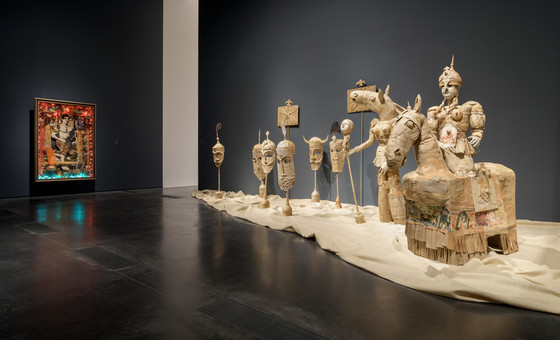 In May 2018, a major exhibition called In the Fields of Empty Days: The Intersection of Past and Present in Iranian Art will explore the intersection of past and present in Iranian art. Learn more about curator Linda Komaroff's work on this fascinating show in this in-depth interview. 
In the next few years, an international survey of Buddhism and Buddhist art drawn from LACMA's permanent collection, particularly the South and Southeast Asian holdings, will travel to international venues before opening at LACMA. The South and Southeast Asian art collection will also be featured in the exhibition The Jeweled Isle: Art from Sri Lanka, which is scheduled to open in fall 2018. It will be the first comprehensive exhibition of Sri Lanka in the U.S., spanning nearly two millennia of the island's history and culture. The exhibition features LACMA's collection of Sri Lankan art, which is the largest in the U.S., in addition to key international and domestic loans. We'll have more in the coming months about these exhibitions and related programs, so be sure to check back frequently.
Feel free to email us at publicinfo@lacma.org with any questions.