Both San Diego industrial designer Douglas Deeds and Mexican émigré designer Po Shun Leong have found fiberglass to be an ideal medium for pushing the boundaries of design. Deeds has embraced innovative materials for many decades, using fiberglass to create bold, sculptural furnishings. From the early 1960s to the mid-1970s, he served as director of design at Architectural Fiberglass, which was established in 1961 as a division of Architectural Pottery—a Los Angeles firm renowned for its indoor/outdoor ceramic planters ideal for the California way of life. Architectural Fiberglass capitalized on wartime advances in fiberglass to produce lightweight planters and furnishings suitable for living room or patio. In his work Deeds emphasized research and creative thinking to "solve human problems rather than re-style existing solutions" as he described in a 1969 company statement. His earliest designs for Architectural Fiberglass transformed the fixtures of public plazas and office buildings; his dynamic biomorphic forms for covered bus-stop benches and trash receptacles appealed to both architects and the public.
In 1965 Deeds created his first pieces of furniture for Architectural Fiberglass intended primarily for domestic use, the FC-1000 series. He took full advantage of the unique properties of fiberglass in creating these seamless chairs and ottomans, which were praised in the catalogue for California Design 10 for their monolithic form, indestructibility, and easy maintenance.
Under the leadership of curator Eudorah Moore in the 1960s, the series of California Design exhibitions at Pasadena Art Museum played a major role in disseminating the state's products to international audiences. Presenting objects artfully photographed against California's rugged landscape, the catalogues provide a visual link between the state and its creative output and effectively promoted the latest work of California designers and craftspeople. This served as a source of inspiration south of the border, where Leong and others in Mexico adopted those new approaches to create highly original forms that were distinctly their own.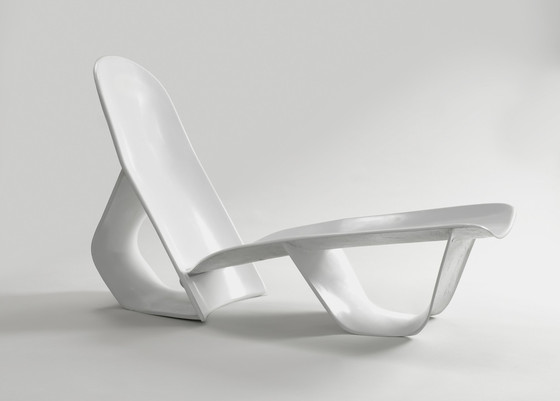 Born and trained in Britain, Leong lived in Mexico from 1966 to 1981. A range of jobs, from commercial design to building rural schools, brought him in contact with many of the nation's most prominent architects and designers, including Pedro Ramírez Vázquez, Francisco Artigas, and Cynthia Sargent. Initially encountering Deeds's work—which was included in each California Design show between 1962 and 1971—in one of the exhibition catalogues, Leong was enchanted by it. As he wrote in 2015, "To me Deeds's designs and others from that time represent . . . what the dream of being in California was about." Deeds's furniture provided the impetus for Leong's own experiments with fiberglass.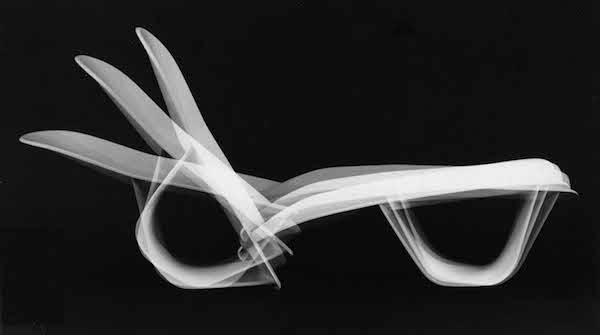 His clever chaise lounge, which won honorable mention at the 1972 Knoll International Furniture Competition, slides smoothly from upright to reclining position while the user remains seated. Meant for use both outdoors and in—the wide concave feet, echoing the seat's graceful curve, were equally suited for sand and veranda—the chaise demonstrates the embrace of California design by modern Mexican designers.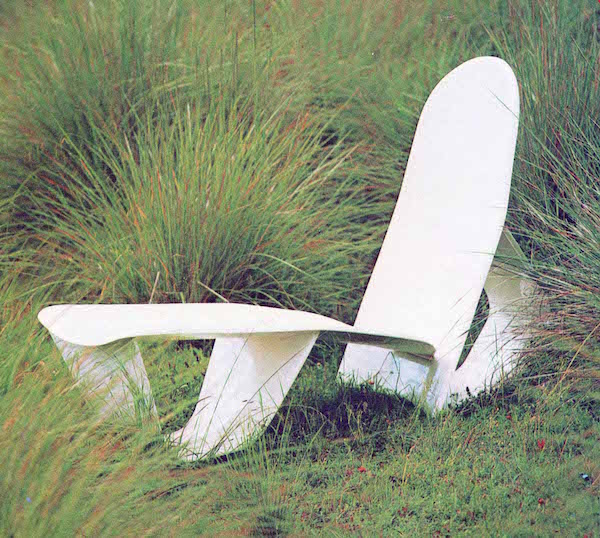 Leong even had it photographed in the landscape, mimicking the dramatic settings used in the California Design catalogues. The prominent Mexico City design store Logado purchased distribution rights for the chaise and retailed it under the name ACA, short for Acapulco, evoking the new resort city intended to be a magnet for international travelers.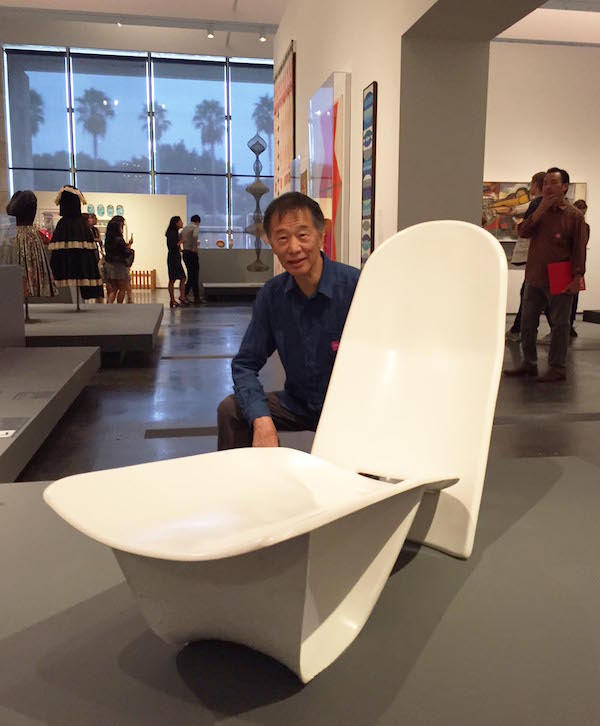 For more stories on the design dialogues between California and Mexico, visit Found in Translation: Design in California and Mexico, 1915–1985 at LACMA through April 1, 2018. This post is adapted from the exhibition catalogue, now on sale at the LACMA Store.