I am happy to announce the launch of a new online class, consisting of a series of dialogues on Chinese painting between me and the actor and collector Julian Sands, a longtime friend of (and donor to) LACMA. The project is a general introduction to looking at Chinese paintings, using examples from the museum's permanent collection. We are grateful to Google and the Tides Foundation for making it possible to bring this online class to realization.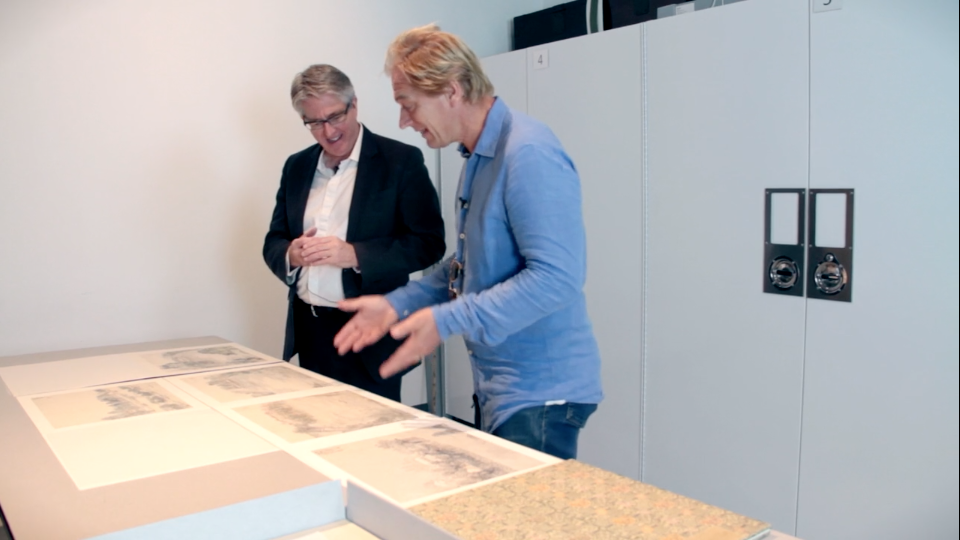 In a series of 12 videos, Julian and I explore Chinese painting from several vantage points.  We start by looking at different formats—handscrolls, hanging scrolls, album leaves, and fans—and discuss tools and materials. In LACMA's storeroom we look at centuries-old landscape paintings on silk, and discuss whether the scenes depicted are real or imaginary. 
To understand these paintings one should try to reconstruct their social, historical, spiritual, literary, and cosmological contexts (among others)—what did the audience for whom they were painted bring to the experience of seeing these works that we lack? In ancient China mountains were perceived not as fixed, solid objects but as flowing patterns of energy. Julian is a skilled mountaineer, and in the lesson "Mountains as Energy," he speaks to a similar vision shared by serious mountain climbers. We look for the paintings' "Dragon Veins," the lines of vital energy (qi) given shape in the movements of the painter's hand, and manifested in each brushstroke's strength, speed, and momentum.
To many viewers Chinese painting can appear truly alien, like a foreign language one has never studied. As with languages, however, learning a few basic elements can open up an entire universe of experience. In the case of Chinese paintings, learning how to look and then perceive can be facilitated by knowing a few questions that are routinely asked by collectors when encountering a Chinese painting for the first time.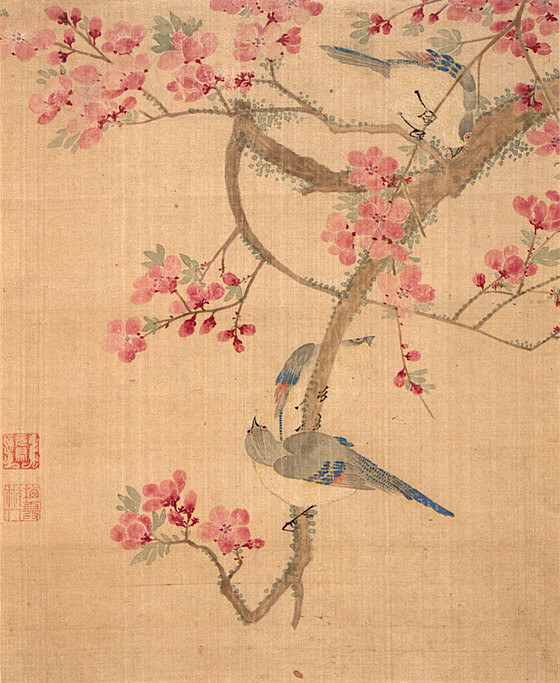 The history of Chinese painting is known for its artistic lineages, each begun by an individual protean artist. These include the lineages of landscape painting established by Dong Yuan, Guo Xi, Ma Yuan, Huang Gongwang, Wang Meng, Ni Zan, and Wu Zhen between the 10th and 14th centuries. Knowing and recognizing these lineages is the mark of a connoisseur. It is testament to the power of these lineages that they are still widely practiced and reinterpreted by Chinese painters today.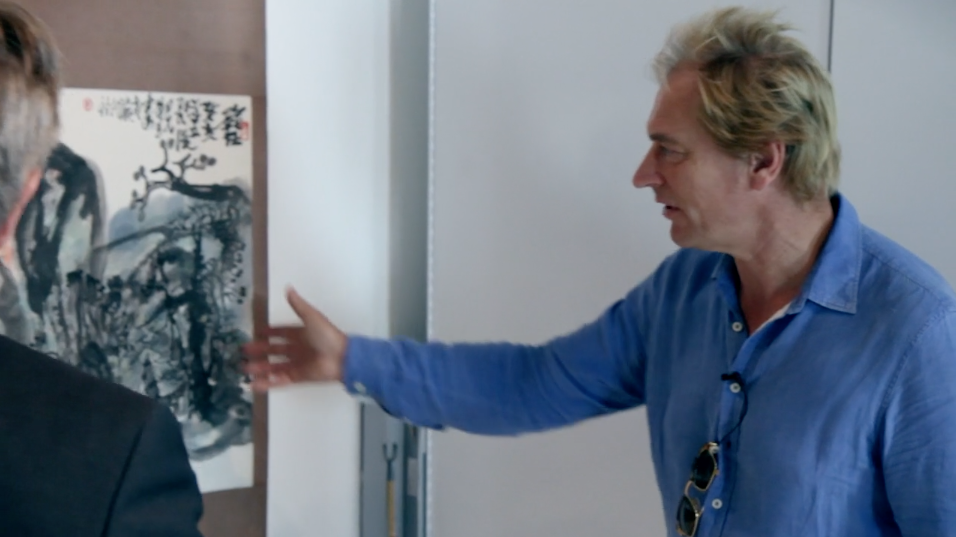 This online class looks at the difference between copies and forgeries, and the strategies that Chinese connoisseurs use to establish authenticity. Among the challenges that collecting Chinese painting presents is determining a painting's true date, true authorship, and true geographic origin. One lesson focuses on a Buddhist scroll from the year 1398, painted in ink, colors, and gold on silk. The work has a Japanese silk brocade mounting (surround), the back of which was inscribed in 1826. The painting was donated to LACMA as Korean and is now known to be Chinese. Unlocking the answer to this puzzle took several years.
Learn more about Chinese painting wherever you are.
Our thanks as well to LACMA staff members Jane Burrell, Amy Heibel, Agnes Stauber, and Tomas Garcia, whose work helped make this possible.