In conjunction with LACMA's community engagement initiative, On-Site: Neighborhood Partnerships with the Los Angeles County Museum of Art, the museum has been partnering with LA Family Housing (LAFH) on a series of monthly art workshops to serve the LAFH residents who are transitioning out of homelessness and poverty.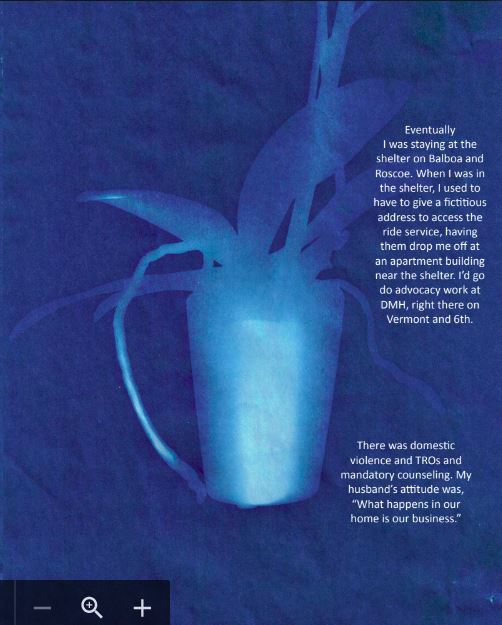 Building on the positive response to the workshops, LACMA commissioned artist Patrick (Pato) Hebert to guide the residents from Palo Verde Apartments, an LAFH permanent housing facility in North Hollywood, to collaboratively develop and create a zine. In conceiving the work, residents chose to create an advocacy tool that would inspire homeless people to seek permanent housing. Pato's ability to foster dialogue and encourage creativity helped the residents to own the project.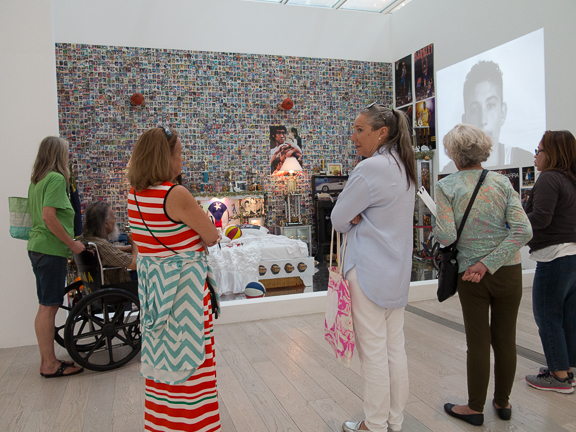 The zine was inspired by monthly discussions at Palo Verde, visits to LACMA to see the exhibition Home—So Different, So Appealing, and sketching in the museum's galleries. The short phrases throughout the zine provide a glimpse of what may have led the participants to homelessness or the daily struggles they faced to find shelter.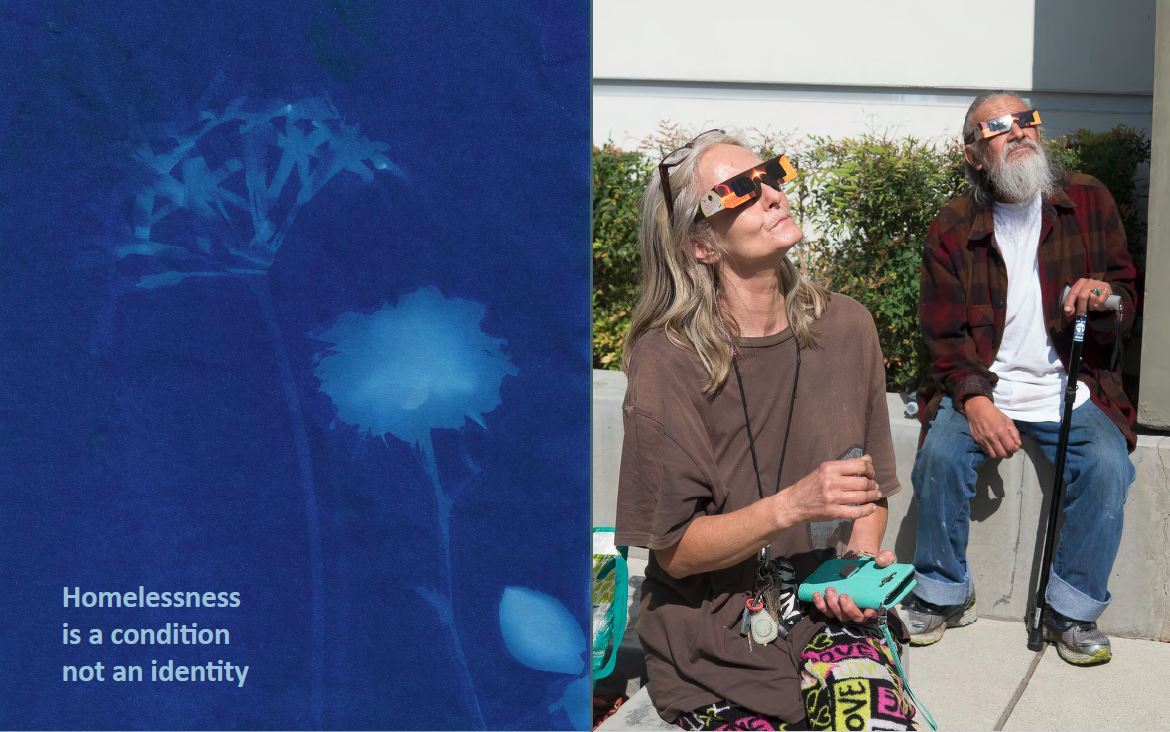 This project also propelled the residents to spend time in the building's underutilized courtyard. Together, they watched the solar eclipse and collected flowers and plants to create the rich deep-blue sun prints for the zine. At one of the gatherings, food became the central topic, which inspired the group to cook and share dishes that they had longed for when homeless.
This project became much more than a platform for the residents to share their stories and experiences. For those who are practicing artists, this opportunity highlighted their creative skills. For others, the project encouraged them to step outside their apartments and engage with their neighbors to work collectively.
LACMA approached this partnership with the goal of providing an enriching art experience for the residents. What resulted was a rewarding culmination of enthusiasm, trust, gratitude, and appreciation for the arts in multiple forms.
LACMA will continue the monthly workshops at Palo Verde Apartments through December 2018.