"My joyful purpose in life has been to create beauty. I have long been interested in the divine, symbolism and mythology in various cultures. Through my work I hope to express the unique beauty of the planet." So wrote Los Angeles artist Dora De Larios in the catalogue for her 2009 retrospective at the Craft and Folk Art Museum. De Larios passed away in January, but the beauty she created lives on in the form of her sculptures, drawings, tile murals, and tableware. A lifelong Angeleno, De Larios took inspiration from rich cultures that surrounded her in the city, including most significantly, her own Mexican heritage. She often cited a childhood visit to the Museo Nacional de Antropología in Mexico City as a formative moment in her evolution as an artist, recalling how the impressive sculptures of her ancestors helped her to realize her true calling. Her deep connection to Mesoamerican art is highlighted in Found in Translation: Design in California and Mexico, 1915–1985, where visitors can see two of De Larios's sculptures, Warrior and Blue Dog.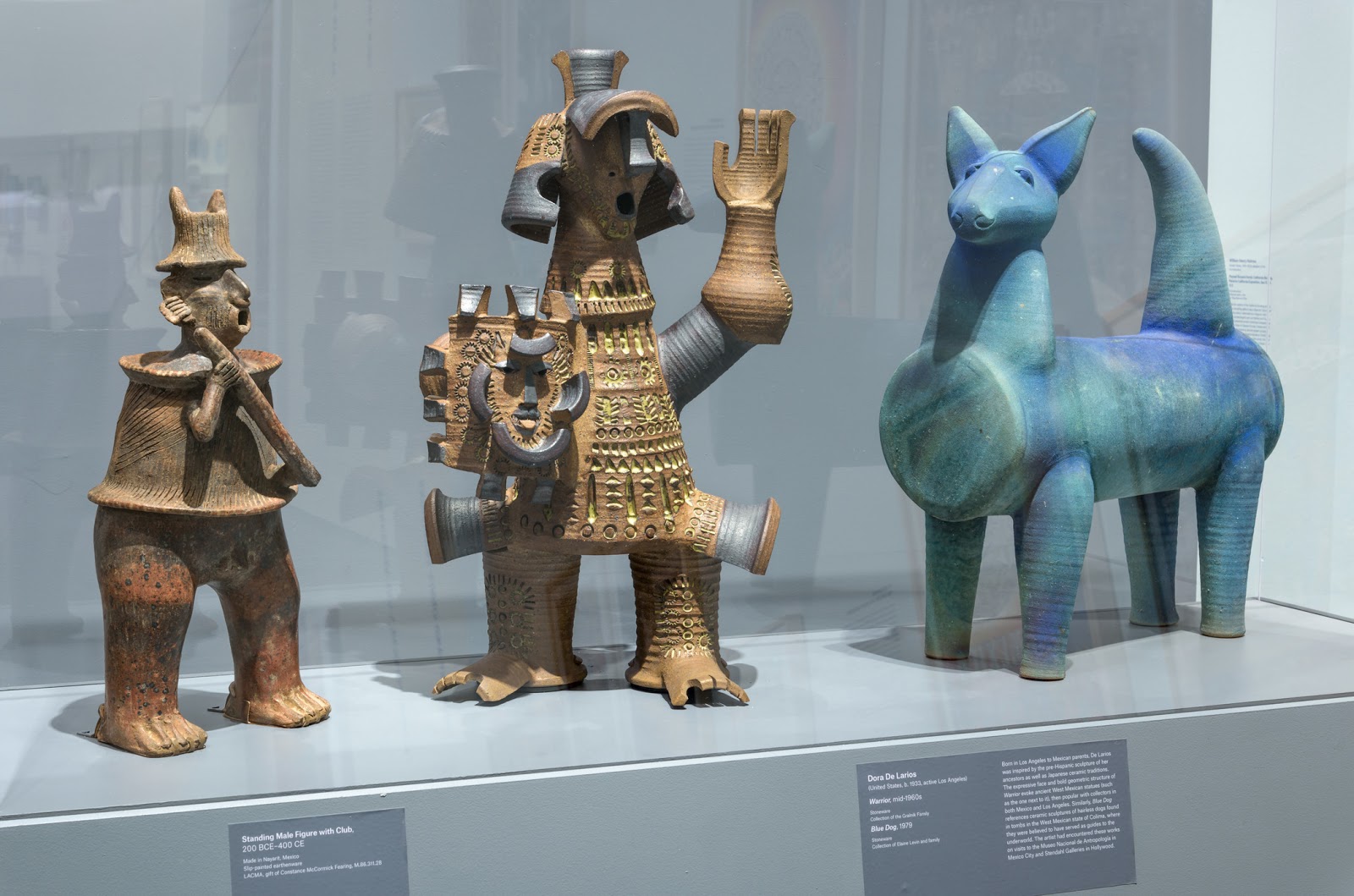 For these two works, De Larios invoked the expressive faces and bold forms of West Mexican statuary. In the exhibition, Warrior stands boldly next to one of it's ancestral precedents, a standing male figure from Nayarit, allowing visitors to see the resonance between the ancient and modern works. Blue Dog references ceramic sculptures of hairless dogs (such as this one in LACMA's collection) found in tombs in the West Mexican state of Colima, where they were believed to have served as guides to the underworld. Those seeking a more in-depth look at De Larios's six-decade-long career can head downtown to see Dora De Larios: Other Worlds at the Main Museum.
Beyond the exhibition, De Larios's legacy will continue at LACMA, thanks to a generous donation from the artist. In late 2017, De Larios decided to give four important sculptures, her Goddess Totems, to LACMA; they join two earlier works (see here and here). Created for the 2009 retrospective, these larger-than-life figures use both abstract symbolism and representational forms to express the spirits of natural elements: Earth (above), Ocean, Air, and Water.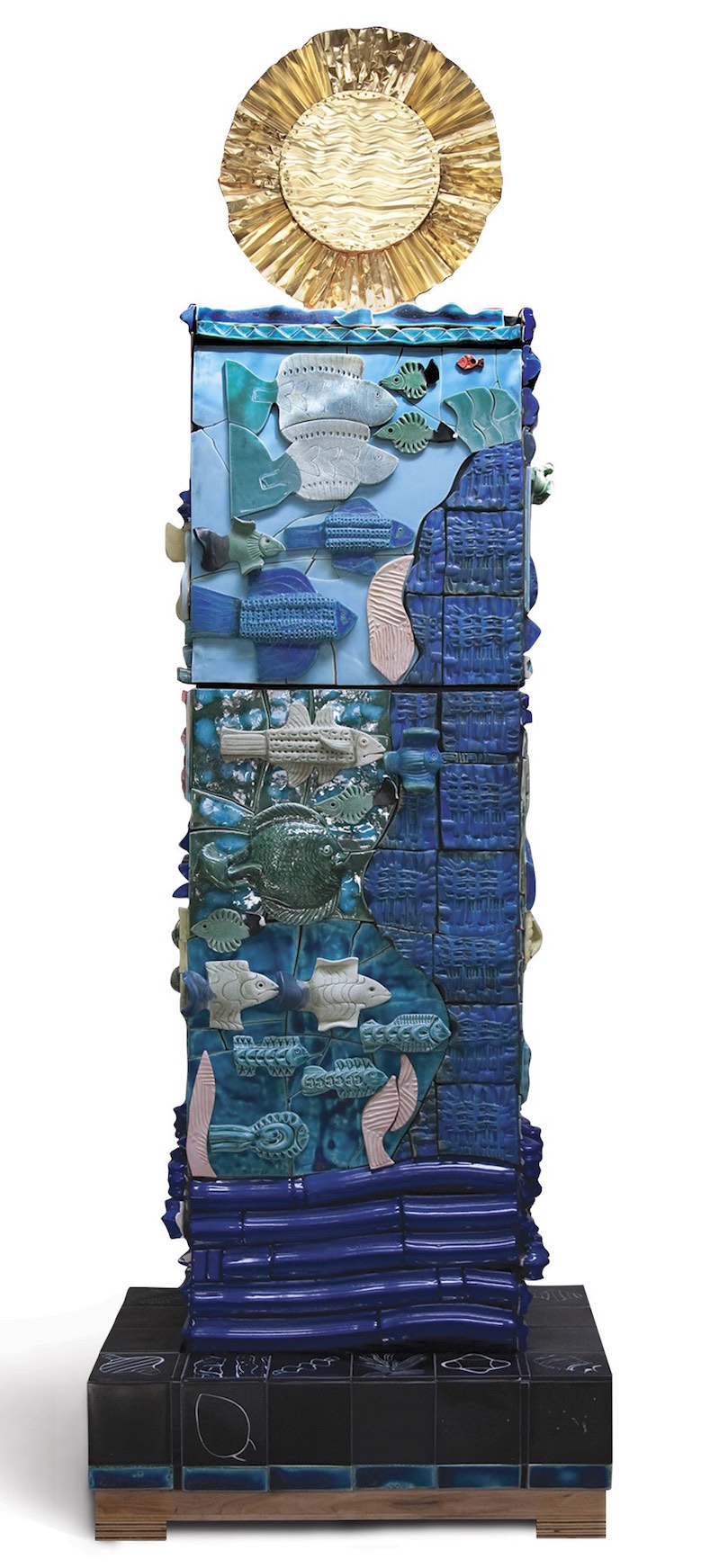 De Larios began to explore goddess imagery in her work in the 1980s. Confronting the challenges she faced as a Mexican American woman in a field dominated by white men, she drew on ancient legends of powerful female figures in a series of deeply personal sculptures. These four totems held special significance in the artist's career, with Earth Goddess taking pride of place in her studio. As part of LACMA's collection, they can continue to energize and inspire artists and visitors, carrying on De Larios's passion and joyful spirit.