British artist David Hockney (b. 1937) has lived in Los Angeles off and on for nearly 40 years. In 82 Portraits and 1 Still-life, which opens on Sunday, April 15, he offers a vibrant and intimate view of the various people who fill his world. None of the portraits were commissioned, and his subjects are from all walks of life: Hockney invited family members, fellow artists, art dealers, curators, employees, close friends, and acquaintances to sit for him over a period of two or three days. He painted the single still-life in the exhibition when one of the sitters had to reschedule her appointment.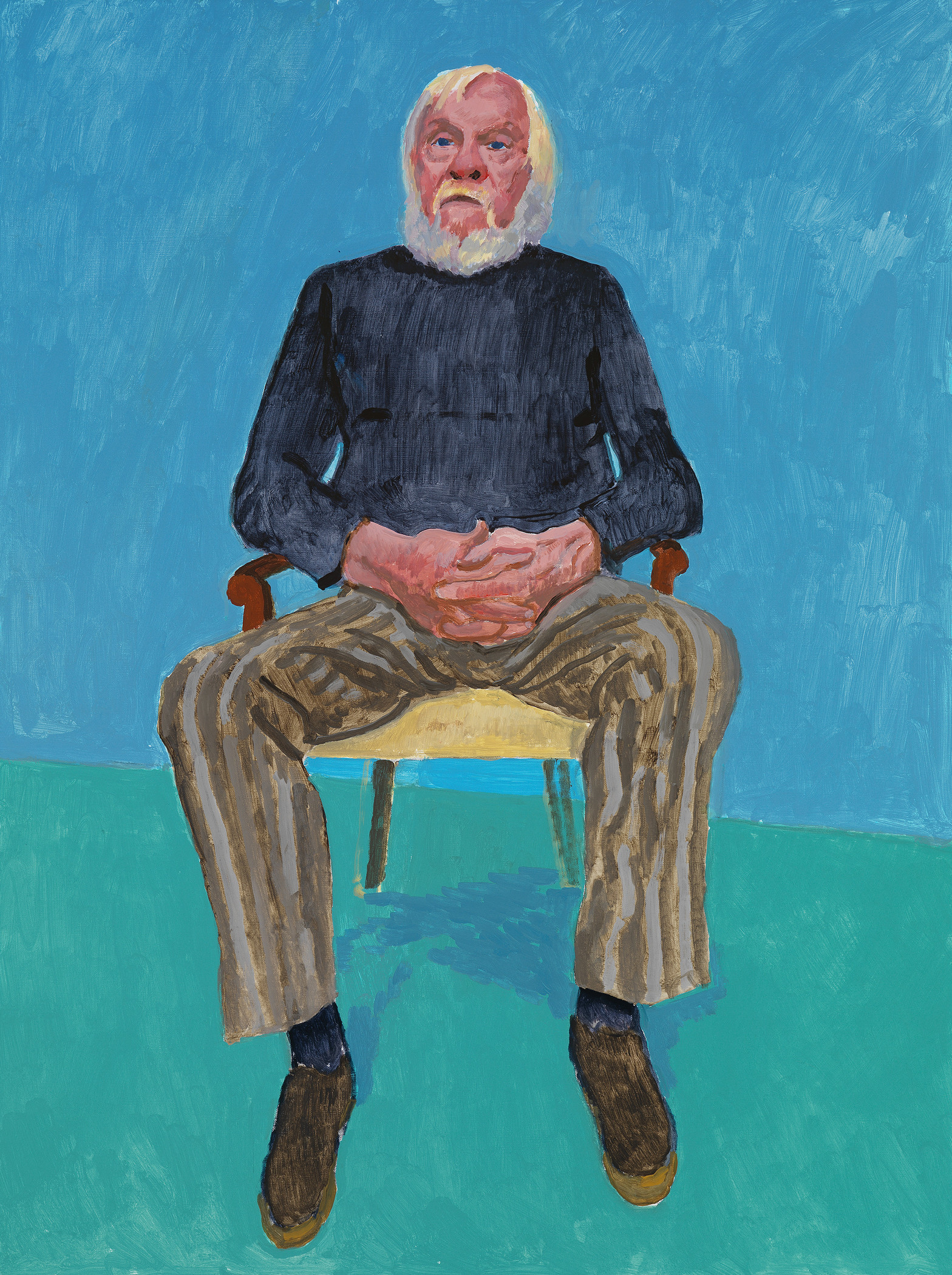 The majority of the 82 portraits, which Hockney considers one body of work, were created between 2013 and 2016 in the artist's Hollywood Hills studio. All were painted in acrylic on 48 × 36" canvases, with the artist's subjects seated in the same yellow armchair against a blue background, which Hockney adjusted depending on the sitter's clothing. Each painting was executed within three days, which, in a wry commentary on photography, Hockney calls "a 20-hour exposure."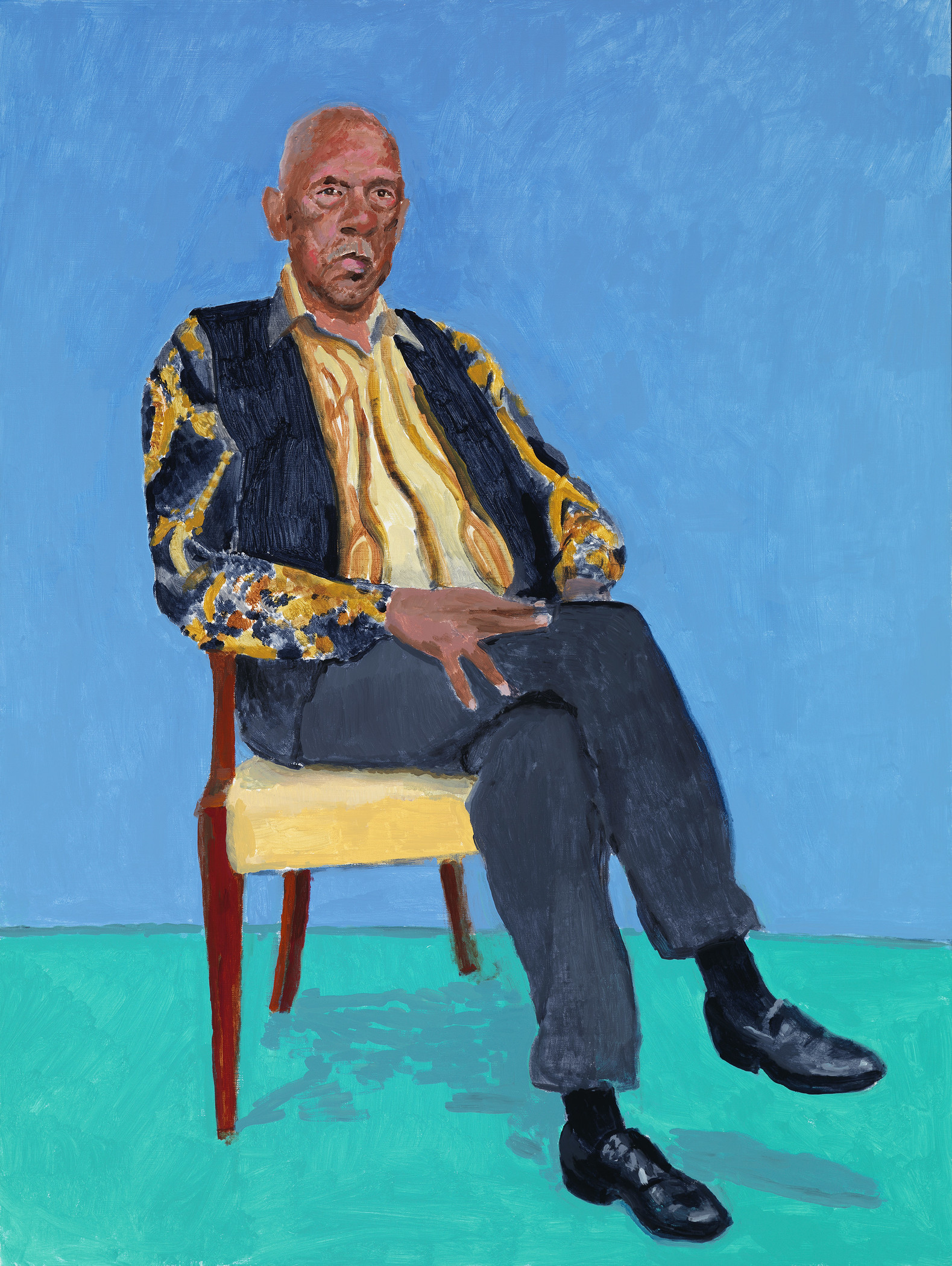 And yet, despite these similarities, each picture is remarkably different: some sitters are more introverted, while others are more extroverted; some are dressed up, while others wear their casual daily attire; a few are children and several are in their eighties. By focusing on his sitters' facial expressions, their body language, and aspects of their dress, Hockney reveals compelling insights into their distinctive personalities. Though portraiture has been an important part of Hockney's practice throughout his long career, such a concentrated exploration of the genre is especially relevant today, reaffirming the significance of the painted portrait in an age in which selfies have permeated our lives. 
Member Previews are April 12–14, before the exhibition opens on April 15 to the public. On Saturday, April 14, join us for a free screening of the documentary film Hockney, a portrait of the artist that includes frank interviews with Hockney's friends, never-before-seen footage, and an exclusive tour of his archives and studio. On Sunday, April 22, LACMA will screen A Day on the Grand Canal with the Emperor of China or Surface is Illusion but So Is Depth, a 1988 documentary film in which Hockney provides commentary and discourse on Eastern and Western visual traditions.