Unframed is taking a look behind the scenes to profile the deciated, creative people who make LACMA special. We sat down with senior education coordinator Pattie Esquivel to talk about coordinating art classes, making people happy, and dealing with the infamous winds along Wilshire.
You've been at LACMA for 17 years. Tell us about your trajectory.
I was working at a community center which housed a continuation high school in South Los Angeles. At the time, I was also going to school to become an office administrator. However, my passion has always been art. One of the programs offered to the students was through the HeArt Project. Every Tuesday, I would look out the office window and think, that's what I want to do! I got to know the coordinator, who happened to be Alicia Vogl Saenz before she worked here at LACMA, and I told her I was really interested in art and enjoyed working with youth and families.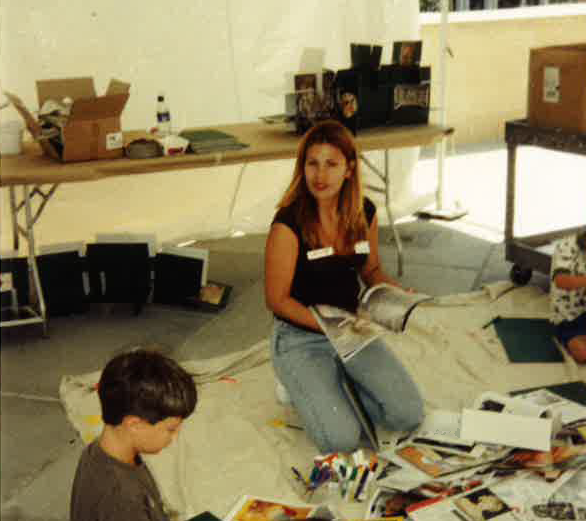 After Alicia started at LACMA, she brought me in as an artist assistant, working on Sundays for the Family Sundays program, which had just started offering sessions every weekend. I remember it being the highlight of my weekend. It felt right! I got to meet and work with a variety of artists and enjoyed working with families and children. Eventually, I assisted with administrative work for the education department and the combination of admin and art was perfect for me! I was then promoted to coordinator of art classes, and I've been here ever since.
You coordinate art classes and the popular Art Camp, among many other tasks. What's your secret to making everything run smoothly?
I'm always thinking about what needs to get done behind the scenes to make everything flow smoothly. I like things to be organized. From my experience as an artist assistant, I know what needs to get done in the studio to make everything work. When prepping for an art class, I'm thinking, is the weather right for this class, how's the light in the galleries/studio, do we have enough tools for all participants? I make sure all the supplies have been cleaned and stored properly. We also have artists and assistants who all have different working styles. Getting to know those working styles help me figure out good pairing combinations to make the classes run smoothly.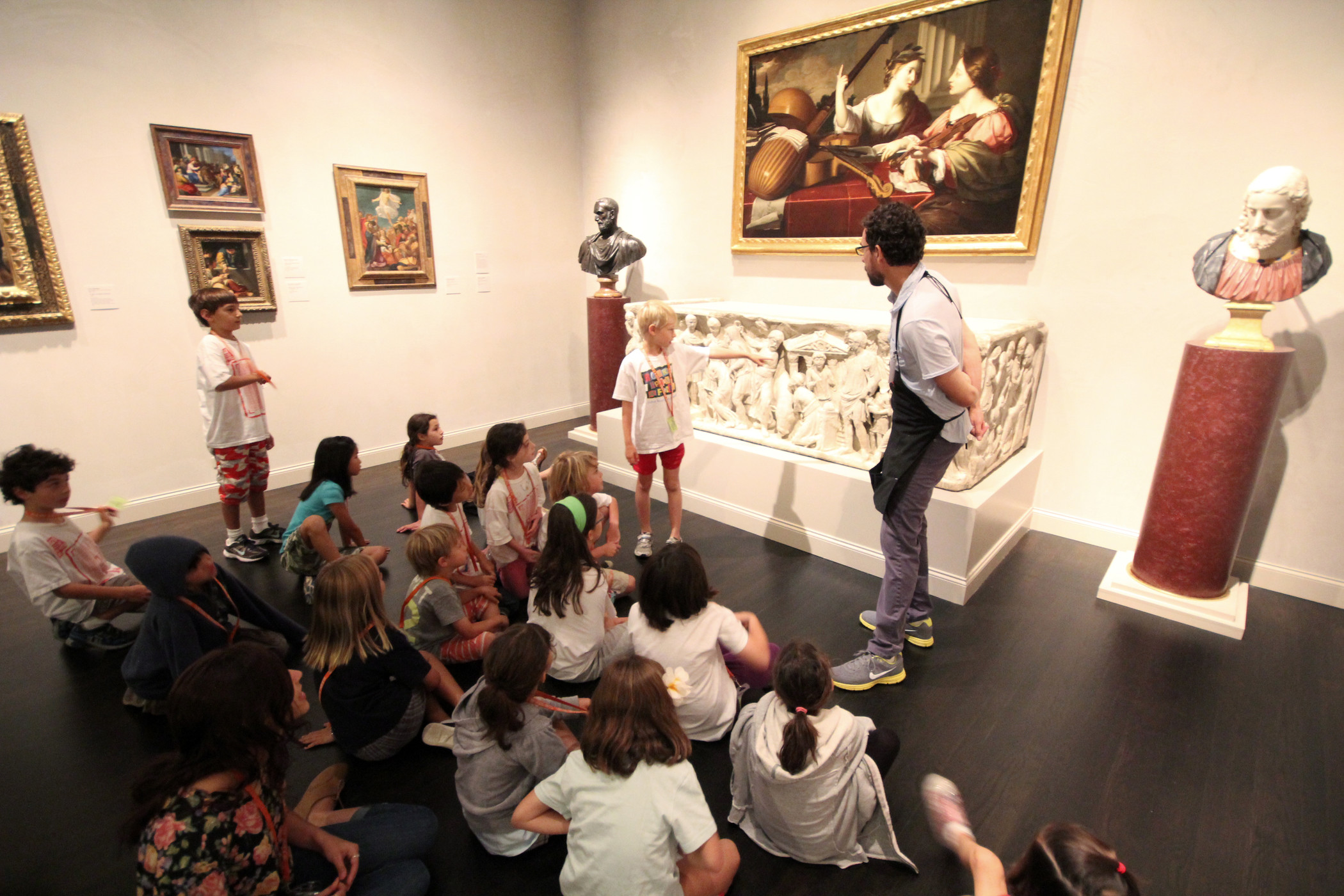 What do you like best about your job?
There's never a dull moment, there's always something new and exciting and fun. I talk to the public quite a bit, and I get to know the participants. Knowing that I am making someone smile makes me happy. I get a big thrill when participants have their aha moment, making personal connections to art on view or learning something new—that tells me that we're doing something right. Over the years, I've worked with so many artist assistants who came in like me, with a passion for the arts. I like helping them find their path. Some of the assistants I've worked with in the past are now assistant curators or education directors at other museums. It's exciting to witness the growth.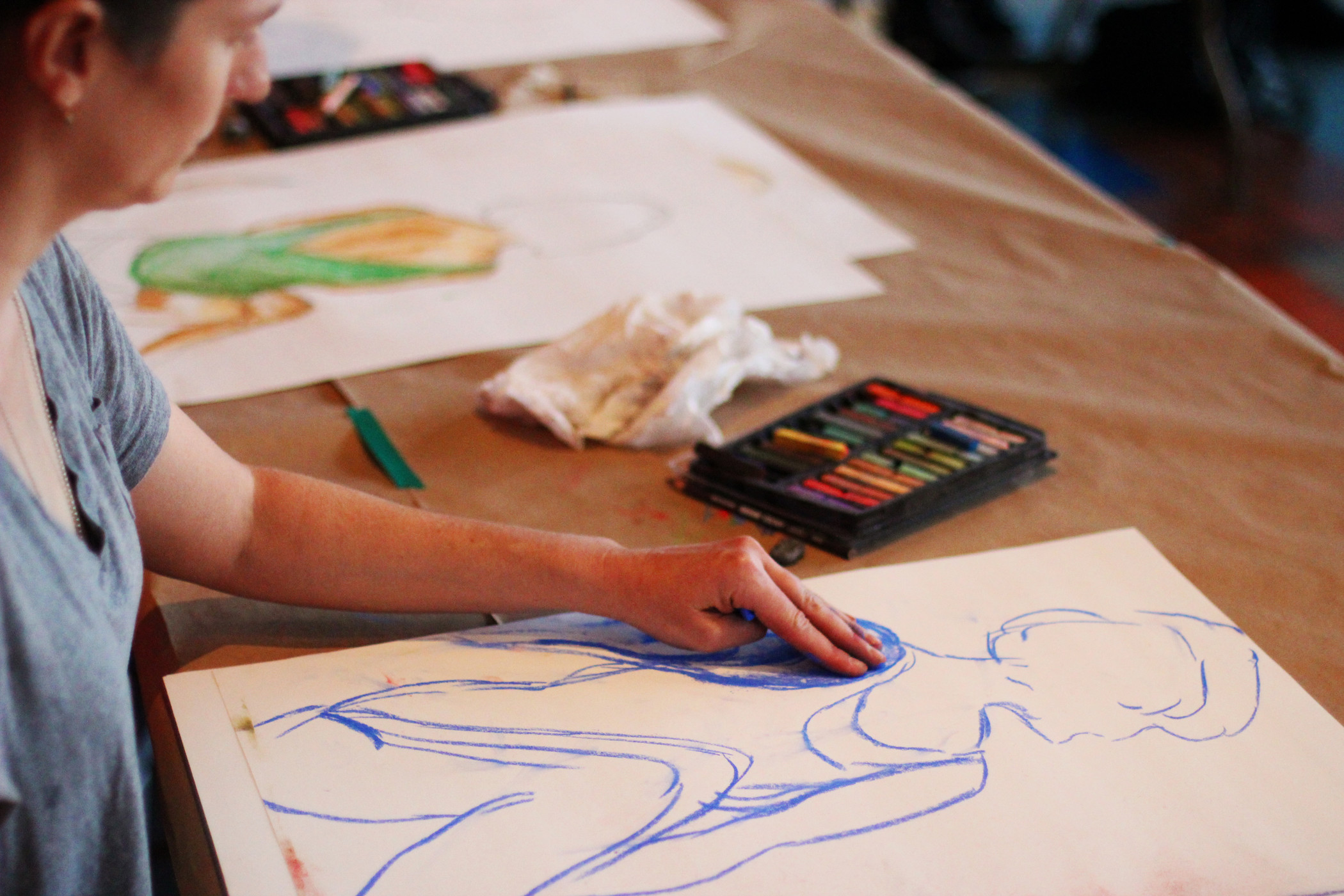 What are you most proud of?
I'm always experimenting with new classes and formats. Sometimes it's hard for participants to commit to a five-week class. So I developed one-day workshops where we give participants a taste of what a series of classes may look like. I hope they come back for more and try out other sessions. The Bon Vivant Studio is the latest craze, which pairs art making with food and wine. It's a lot more work putting together these one-day sessions—but I'm satisfied knowing that the participants are enjoying the workshops and that I also get the chance to experiment with new offerings.
You mentioned that your passion has always been art. Were you a creative child?
I owe my creativity to my father. We did a lot of father and daughter amusement park adventures and discovered little niches around L.A. I remember as a child going to the Forum and sketching the pillars. We drew ducks as we picnicked in MacArthur Park, Echo Park, or Lincoln Park. I loved when he would draw a wristwatch on my arm. He made it possible to work with what little we had. I remember taking tools from his work shed. I also helped him rebuilt our old house that needed major work. He allowed me to play with hardware tools which many girls of my generation weren't encouraged to do. I thank him for helping me tap into my creative side as a child.
What did you end up doing with the tools?
I know how to do drywall, masonry, roofing—thanks to my amazing dad! He let me get up on the rooftop to help him. He taught me to use the hammer, and together we redesigned things around the house. I'm very good with my hands and I've always been inclined to drawing and sculpting. In junior high I was into spray painting and tagging. I loved designing art and that was all I did during school. My peers would come to me and ask me to create graffiti tags for them. I was inspired by the subway trains in New York and TV cartoon characters. At some point, I had to repurpose my pencil. Kathy Masaokoa, one of my favorite teachers in high school [pictured above], said, "Pattie, if you want to graduate, you need to do your school work."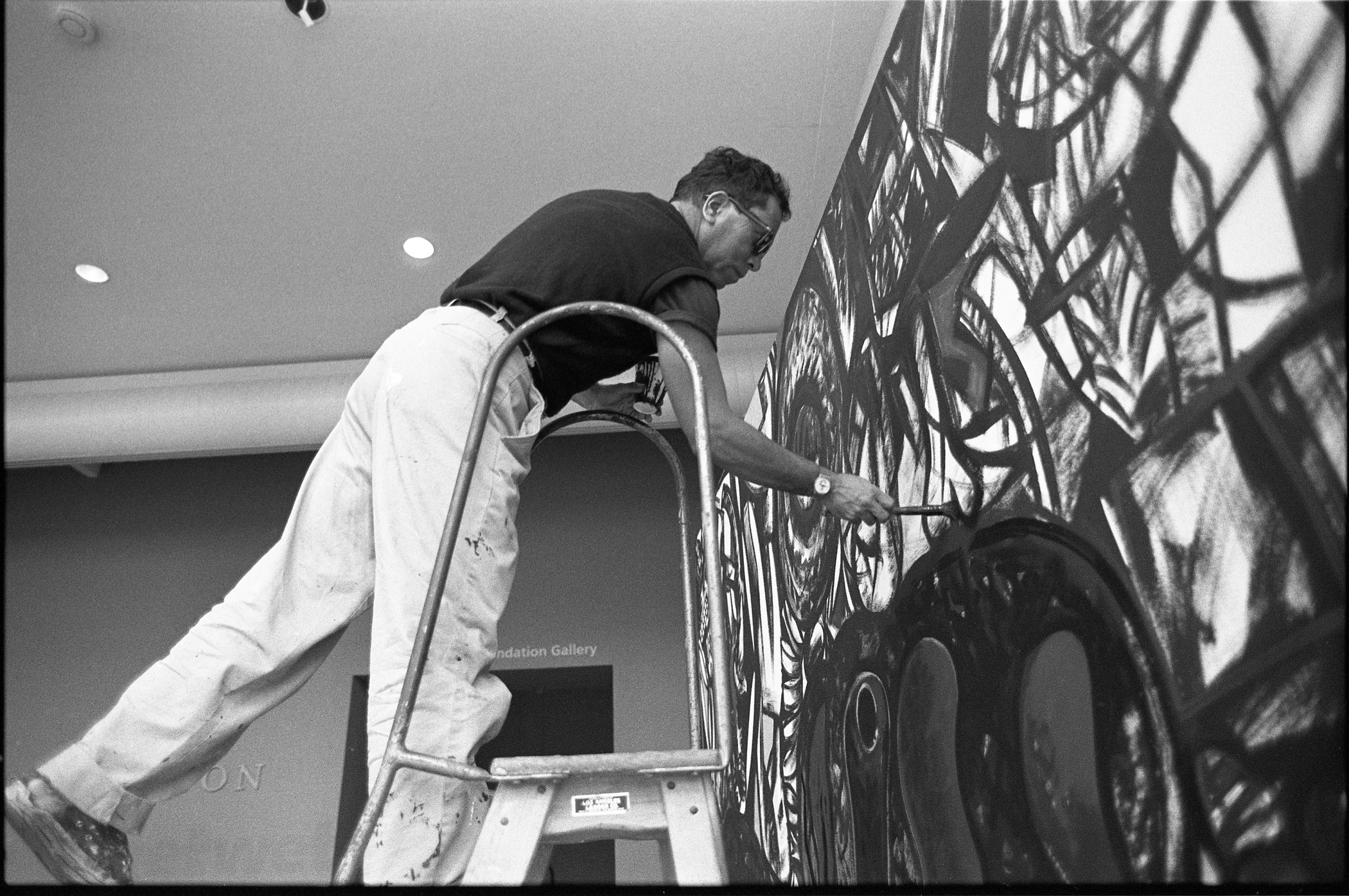 Did you come to LACMA before you began working here?
Yes, when I was working for the continuation high school at the community center, I would come with the teens to LACMA and I remember how excited they were. The opportunity to come to LACMA wasn't presented to them, and for some this was a rare chance to get out of the neighborhood, trusting to be in a new environment, feeling safe, and getting away from violence. I remember we got to meet Gronk. He was really down to earth.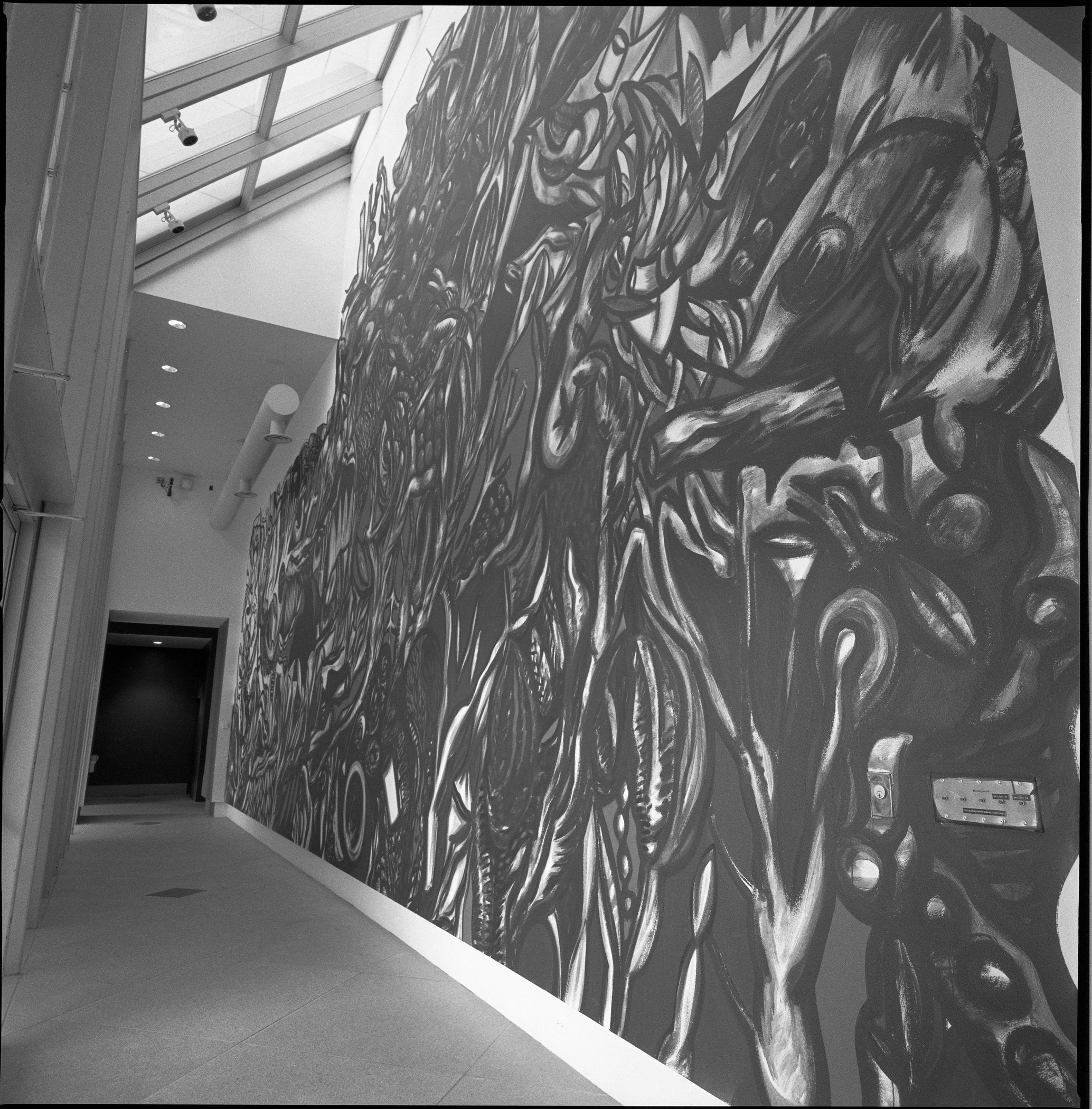 That's really neat. What was he doing here?
Gronk was working on a mural that covered the entire hallway of the Art of the Americas Building for his exhibition. We got to see him working on it. We approached him and he answered all of our questions. It was really special for the teens. We felt really welcome here. That's exactly how I want people to feel. I want people to feel at home, that this is a place for all.
Do you have a favorite LACMA artwork or exhibition?
German Expressionist art is my favorite, anything with movement and boldness. Also, I've enjoyed special exhibitions like the Los Angelenos/Chicano Painters of L.A.: Selections from the Cheech Marin Collection, especially Wedding Photos-Hollenbeck Park, 1990, by David Botello. That painting threw me back to my wedding day. Hollenbeck Park was where my wedding photoshoot took place—it was like watching my wedding court all over again but this time it included the street vendor front and center with the hot durito chips. When I saw it, I thought, wow, we recreated that wedding scene!
Tell us a favorite LACMA story.
The funniest time was right before BCAM was built. We were moving supplies from LACMA West [now the future home of the Academy Museum of Motion Pictures] to the East Campus. I would push my art supply cart down Wilshire Boulevard, and people would stop me to ask what I was selling! One time, I had these round painting trays, and the wind picked them all up. There I was, running up and down Wilshire, trying to grab all the trays.
That wind tunnel has given me so many stories to tell. When I first started working the Family Sunday program, the wind picked up an entire tent—with Alicia and me attached to a leg each to keep the tent down, looking at each other and thinking we are going to need heavier sandbags. This reminds me of how much we are always learning and trying to perfect the programs!