In November, Andell Family Sundays travels to Rome for inspiration. Our focus is on the show To Rome and Back: Individualism and Authority in Art, 1500–1800, featuring artworks from LACMA's collection of paintings, sculptures, decorative arts, and costume and textiles influenced by one of the greatest cities in the world. At Andell Family Sundays: Rome If You Want To (pardon the pun, B52 fans!), the teaching artists and tour guide are especially inspired by mythological gods and goddesses, Roman fashion (think laurel crowns), and iconic architecture.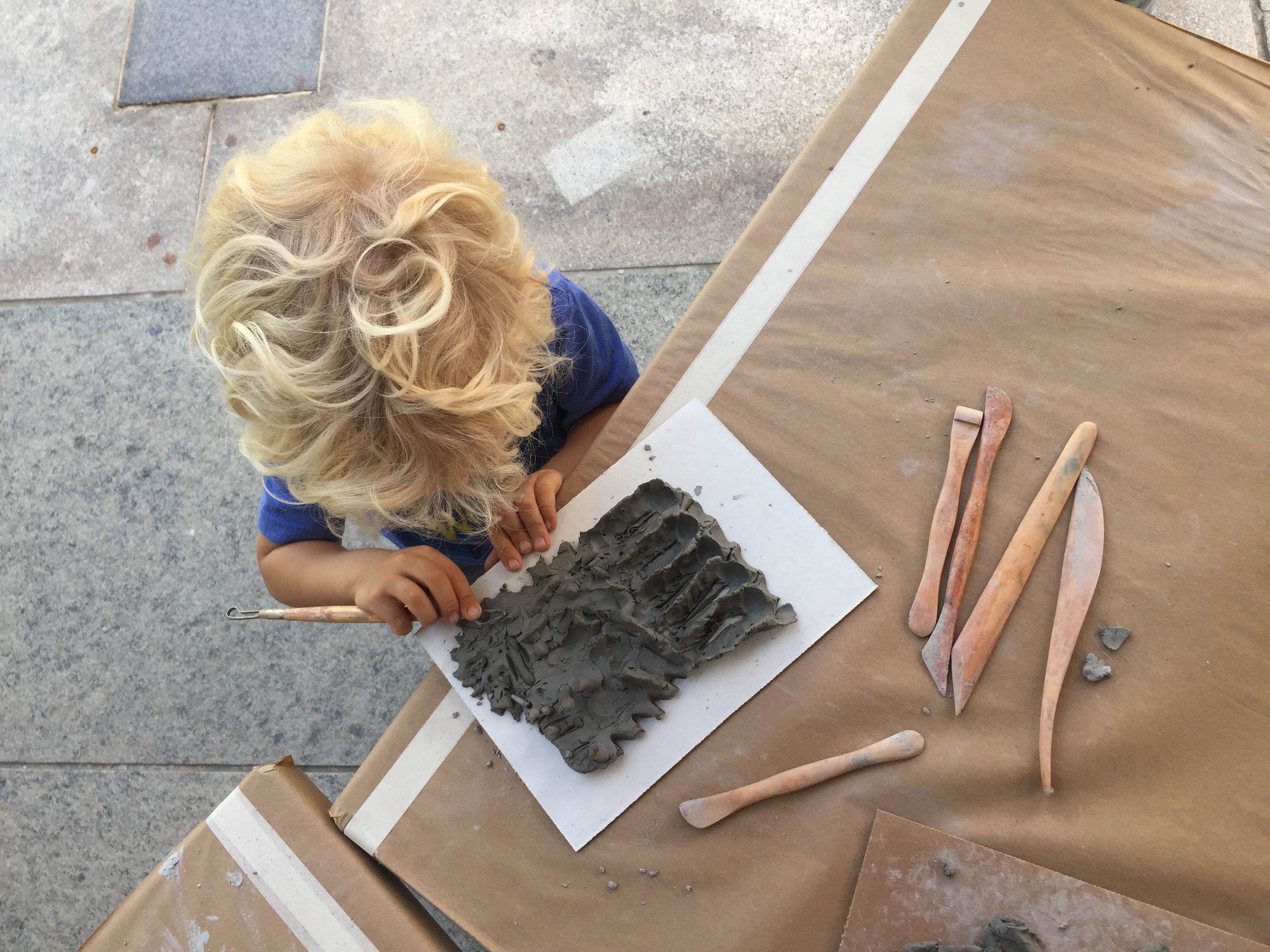 Ceramist Beatriz Jaramillo plays with the idea of tourist souvenirs in her workshop Clay Postcards. Young artists are encouraged to think of a place they have visited, either on a trip or in their hometown, that they would like to share with a friend or family member. See above for Beatriz's inspiration sample using LACMA's Urban Light.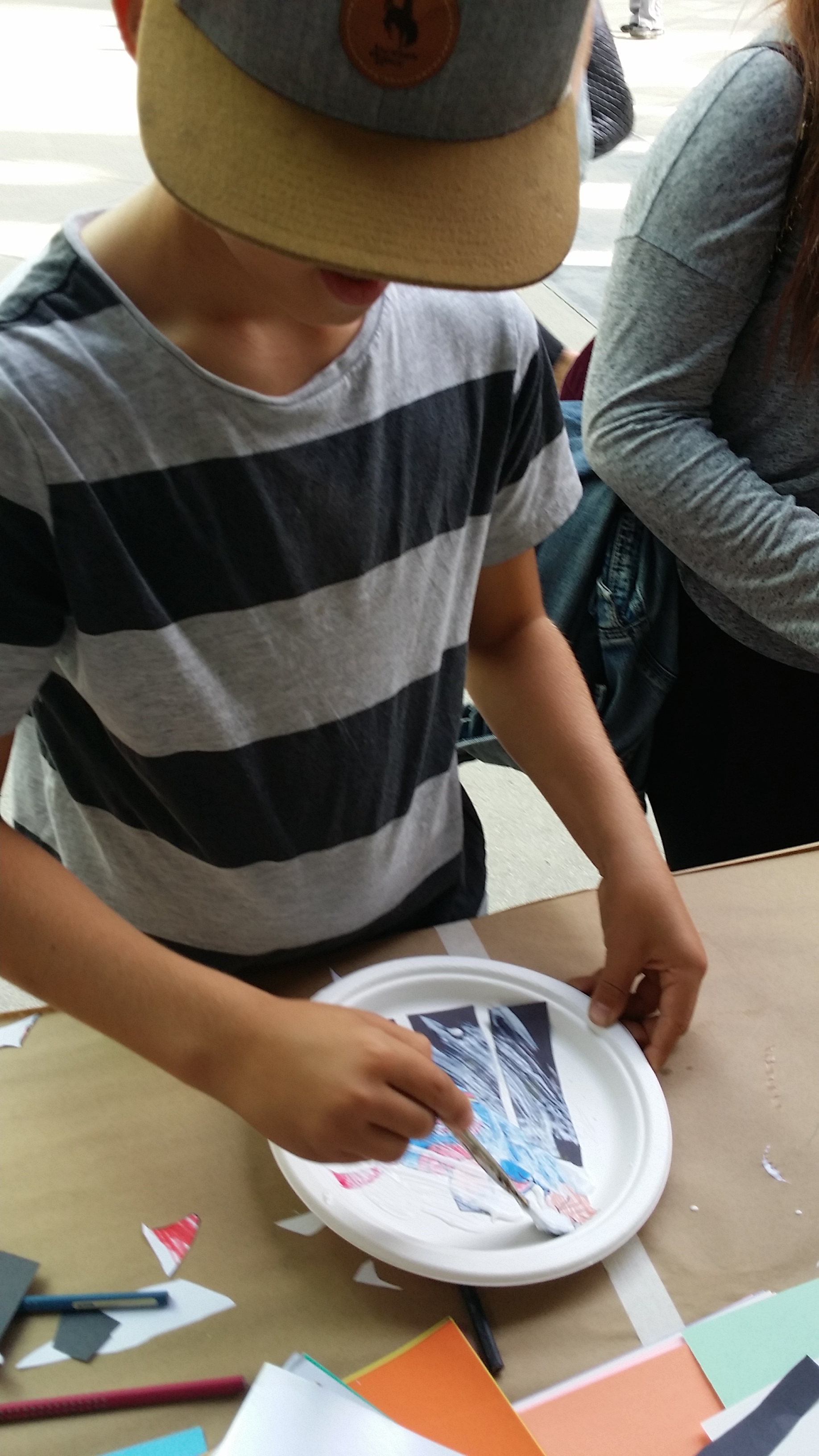 Teaching artist Jesus Mascorro drew his inspiration from Francesco Xanto Avelli's plates decorated with scenes from stories about gods and goddesses. In the workshop Who's Your Superhero?, Jesus modernized the theme by—you guessed it—using superhero imagery such as Wonder Woman, Black Panther, and Spider-Man.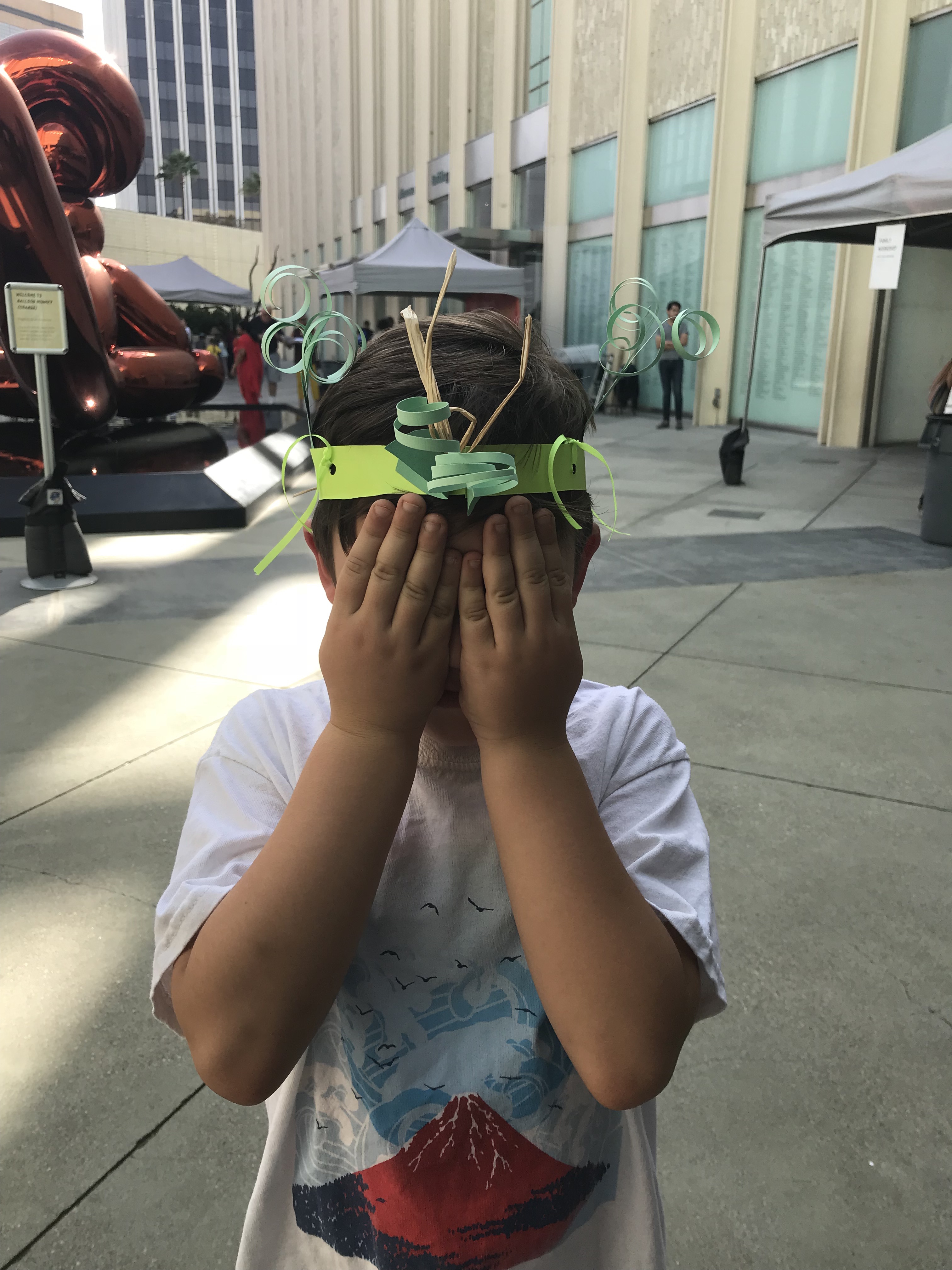 Toddlers always have a special workshop at Andell Family Sundays. Teaching artist Alex Lippman welcomes little ones to the Toddler Tarp to make a laurel crown. Even though the materials are simple, kids make unique crowns that go with their personalities. Last weekend I spotted many adults proudly wearing their young artist's creations.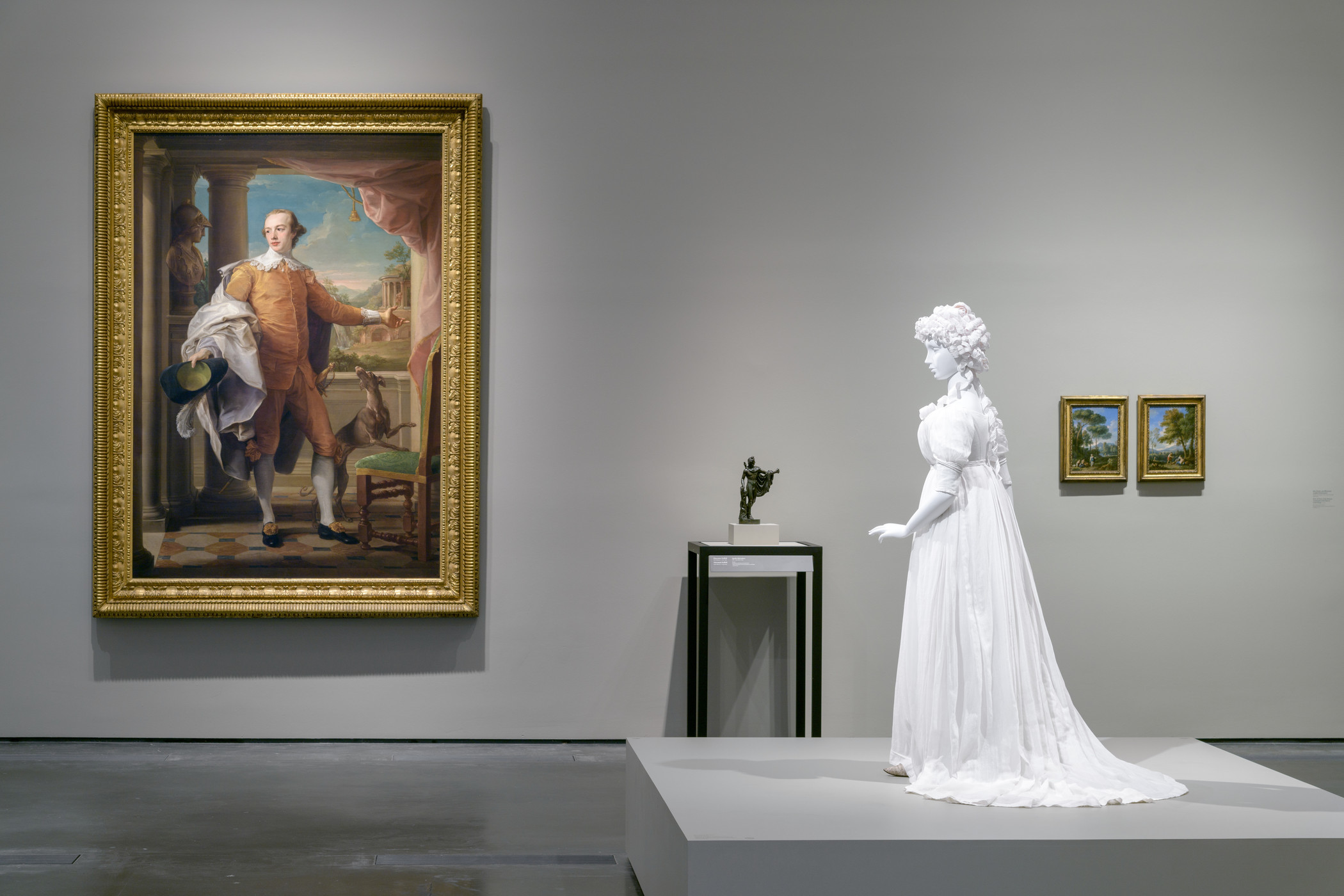 Make sure you jump on Sofía Gutiérrez's bilingual (Spanish/English) gallery walkthrough of the exhibition at 1 pm, 2 pm or 3 pm. Sofía is excellent at engaging all members of the group, no matter what age (even preschoolers!), in conversation designed to make personal connections, provoke playful interactions, and incite curiosity.
Do you like to draw? While you are in the galleries, ask artist Damaris Garcia for a sketch pad and pencils. She has great drawing tips, can help you with technique, and teach you to see things in new ways.
Your family can participate in these activities from 12:30–3:30 pm on two upcoming Sundays: November 11 and 18. After that, Andell Family Sundays will be on break, returning on January 6, 2019. During the break, visit the Boone Children's Gallery for free family art making!