Last November, when I first wrote about our upcoming display of imagery from ROMA, very few outside the film festival circuit had seen it. Now it would seem that there is no one who hasn't!
Nor have the opinions about director Alfonso Cuarón's choices slowed down. Which makes this exhibition even more relevant, as the still imagery on view compels us to slow down, revisit the narrative's pauses, and gain further insight into the filmmaker's artistic approach to a multi-layered tale. As noted earlier, these are not the typical "out takes" captured by a photographer hired to document the filmmaking process. Cuarón invited established Mexican photographer Carlos Somonte to bring his experienced eye to the set daily, so instead we are given evocative, and intimate, moments in-between takes.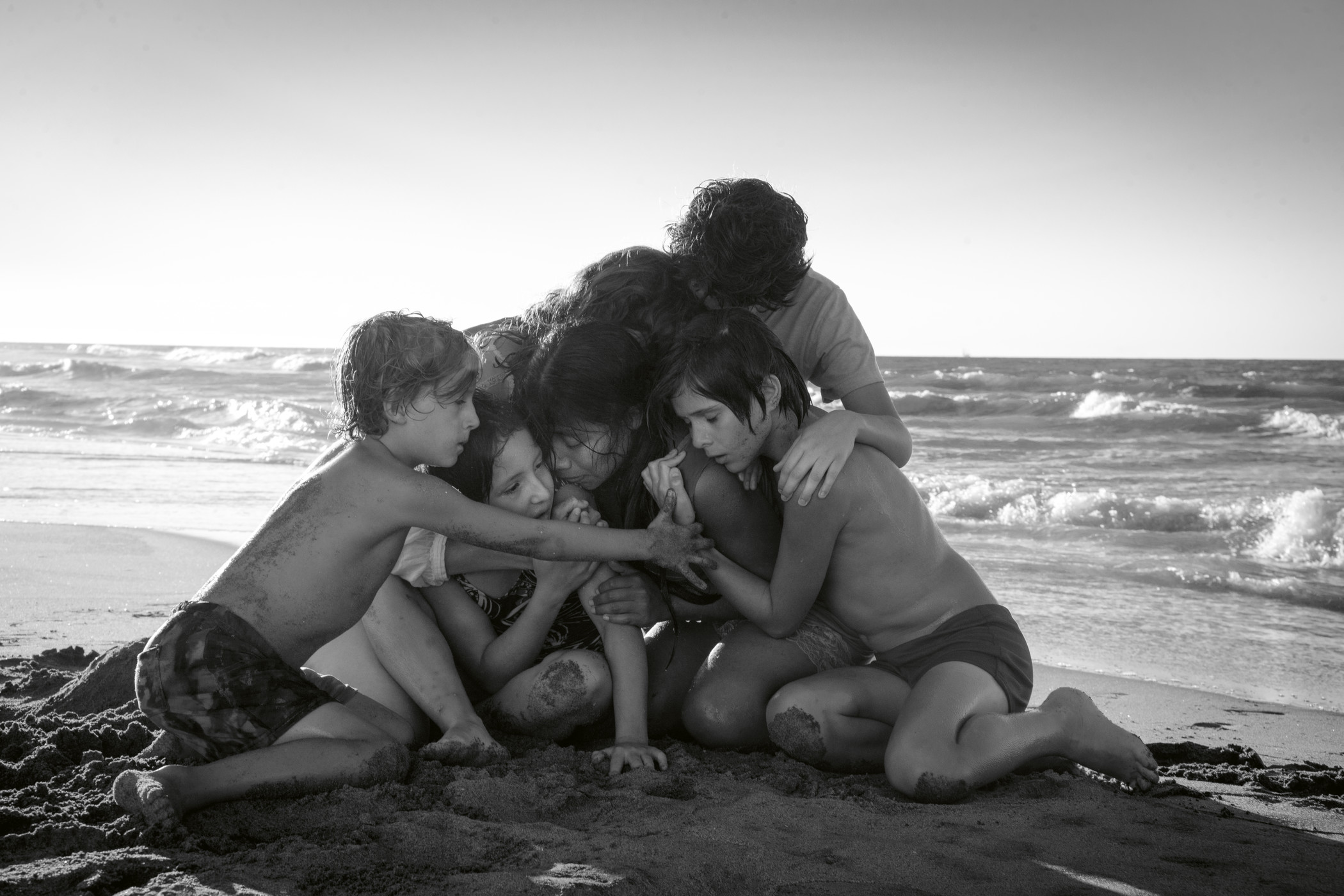 In the spirit of the film, Somonte's photographs depict an emotional portrait of both of the women who raised Cuarón, as well as the effects of the political turmoil of 1970s Mexico. As many reviewers have noted about the film, there is little exposition, no explanation of the political stage, no guide to the social hierarchy dictating many of the characters' actions. In this way, both the still imagery at LACMA and the moving imagery (on view at home) actually do speak louder than words, as they must tell the story visually.
Come contemplate ROMA in its final weekend—fittingly, the weekend in which it may well garner one or more much-deserved Academy Awards!
ROMA: Alfonso Cuarón is on view through Tuesday, February 26 in the Ahmanson Building lobby.