In March, our Tuesday Matinees series will continue its journey taking a look back 50 years ago at the state of American cinema, specifically the years from 1969 to 1972. Next month's focus will be on the American musical film just as it was dipping into its post-classical era and fading out of popular demand. Once the most bankable genre, it was then struggling to keep up with public taste, and a flop could bring a studio to its knees.
Musical films were about as American as apple pie. They were born with the advent of motion picture sound—mostly as straight adaptations of popular stage shows—and thrived for decades after, becoming a staple of the industry. Echoing the post-war boom, musicals flourished in the 1950s with innovations in Technicolor, widescreen formats, and excessive theatrical-style staging. But the days of studios pouring money into these productions were soon numbered. The rise of rock and roll began to dull the popular edge of these films, leading studios to dip into making rock musicals based solely off singles from personalities such as Elvis and bands like The Beatles. Similarly, 1968 brought the abandonment of the Hays Code—the stifling set of moral guidelines that governed American cinema for over three decades. Audiences began to see musical films as old-fashioned, and the weight of the studios' indulgence in these films was felt as more and more of a failure at the box office. Tastes were beginning to lean toward grittier and more realistic interpretations of the times.
In March we'll look at how this genre spun out and splintered, and how the studios threw everything against the wall to figure out how they could still connect with the public's rapidly shifting tastes. This was an era when even betting on Gene Kelly was no longer a sure-fire bet; when a studio gave an X-rated filmmaker carte blanche to make a rock musical; when the green light was given for a children's psychedelic musical; and when Bob Fosse pushed the genre to new heights. This was the American musical film in full decay from its studio roots just as it was entering a new phase of experimentation.
March 5 | Hello, Dolly!
1969, 148 minutes, DCP | Directed by Gene Kelly; written and produced by Ernest Lehman; with Barbra Streisand, Walter Matthau, Michael Crawford, Marianne McAndrew, E. J. Peaker, and Louis Armstrong
In 1890s New York City, the bold and enchanting widow Dolly Levi (Barbra Streisand) is a socialite-turned-matchmaker. Her latest clients seeking assistance are the cantankerous "half-a-millionaire" Horace Vandergelder (Walter Matthau) and a young artist named Ambrose (Tommy Tune), who is in love with Horace's niece, Ermengarde (Joyce Ames). Dolly's scheming soon involves Horace's employees as well as a New York hatmaker, as she tries to cover up her own secret romantic designs.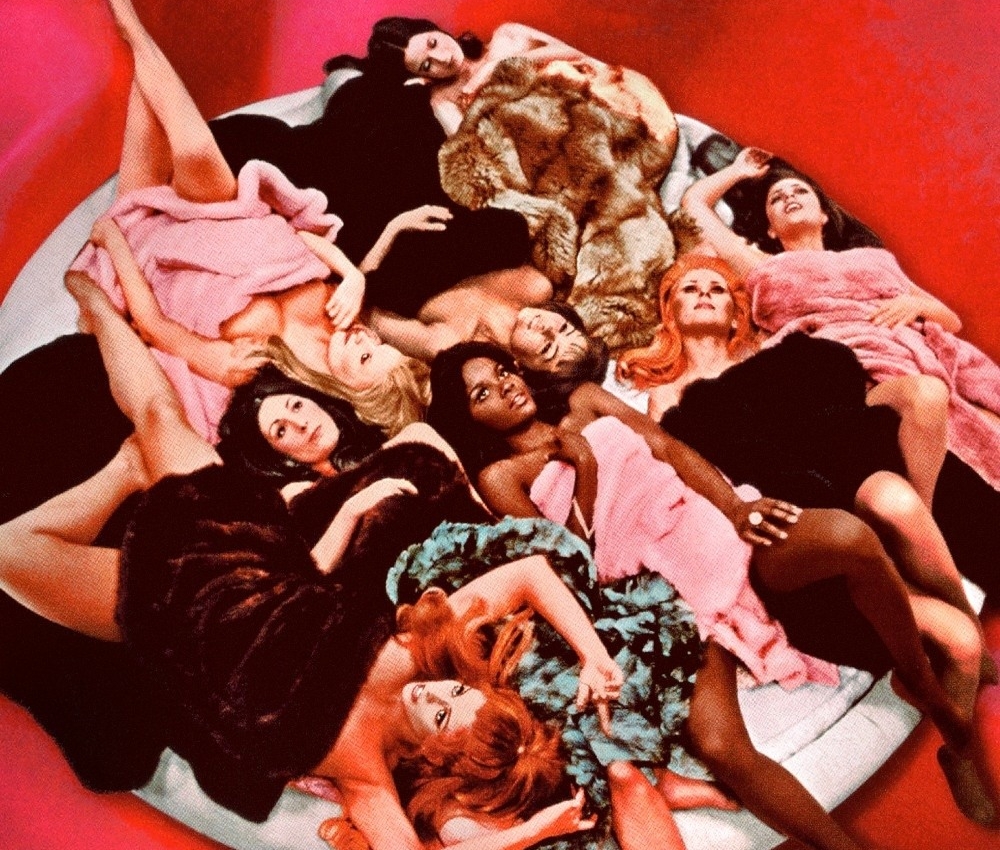 March 12 | Beyond the Valley of the Dolls
1970, 109 minutes, DCP | Directed and produced by Russ Meyer; written by Roger Ebert; with Dolly Read, Cynthia Myers, Marcia McBroom, Phyllis Davis, Erica Gavin, John LaZar, Michael Blodgett, and David Gurian
A star-struck all-girl band gets caught up in the pill-popping, sex-crazed night whirl of Hollywood, in Russ Meyer's camp classic.

March 19 | Willy Wonka and the Chocolate Factory
1971, 99 minutes, 35mm | Directed by Mel Stuart; produced by Stan Margulies and David L. Wolper; written by Roald Dahl and David Seltzer; with Gene Wilder, Jack Albertson, Peter Ostrum, Roy Kinnear, Julie Dawn Cole, Leonard Stone, Denise Nickerson, Dodo Denney, and Paris Themme
A sweet boy from a poor family dreams of finding one of five golden tickets hidden inside chocolate bar wrappers which will admit him to the eccentric and reclusive Willy Wonka's magical factory. One after another, tickets are discovered by ghastly children—but will the lad find the last remaining one and have all his dreams come true?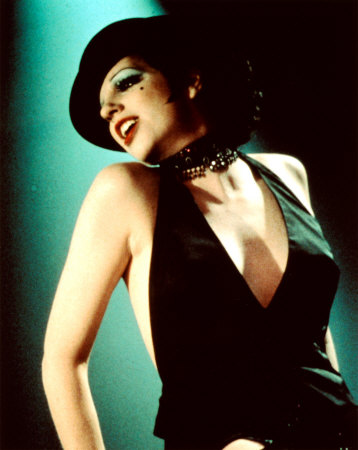 March 26 | Cabaret
1972, 124 minutes, 35mm | Directed by Bob Fosse; produced by Cy Feuer; written by Jay Allen; with Liza Minnelli, Michael York, Helmut Griem, Joel Grey, Fritz Wepper, and Marisa Berenson
In Berlin in 1931, American cabaret singer Sally Bowles (Liza Minnelli) meets British academic Brian Roberts (Michael York), who is finishing his university studies. Despite Brian's confusion over his sexuality, the pair become lovers, but the arrival of the wealthy and decadent playboy Maximilian von Heune (Helmut Griem) complicates matters for them both. This love triangle plays out against the rise of the Nazi party and the collapse of the Weimar Republic.
Join us each Tuesday at 1 pm for these classic screenings. Our April listings will explore comedies from this era.