Toward the late 60s, American film became increasingly focused on cultural disintegration and breakdown. This specific moment was a chrysalis stage for filmmaking in the U.S. and also marked the transition between the studio system collapse and the dawn of New Hollywood. From February until June, our Tuesday Matinees series will be taking a look back 50 years ago at this period of American cinema, specifically the years of 1969 to 1972.
The focus will not be a study on New Hollywood or even the studio system itself, but a partial snapshot of American film as a reflection of its time, specifically through different genres. This series is meant to ask questions of how these films tapped into and reflected a rapidly shifting culture and audience, and a survey of how far our culture and Hollywood have—or have not—come in the half decade since.
Each month will highlight a different genre that was being reborn, evolving, or fading out of popular demand at the time. For the month of February, we'll be diving into one of the most iconic and reflexive genres of the time—the American road film. The fundamental spirit of this genre is to break away from social norms and a constricting culture as a conscious form of rebellion. There is no better way to dive into this wild and uncertain era than through the films that brought us bikers on acid, visions of a hippie apocalypse, and the open road as a search for American truth.
February 5 | Easy Rider
1969, 95 minutes, 35mm | Directed by Dennis Hopper; produced by Peter Fonda; written by Peter Fonda, Dennis Hopper, and Terry Southern; with Peter Fonda, Dennis Hopper, and Jack Nicholson
Wyatt (Peter Fonda) and Billy (Dennis Hopper), two Harley-riding hippies, complete a drug deal in Southern California and decide to travel cross-country in search of spiritual truth. On their journey, they experience bigotry and hatred from the inhabitants of small-town America and also meet with other travelers seeking alternative lifestyles. After a terrifying drug experience in New Orleans, the two travelers wonder if they will ever find a way to live peacefully in America.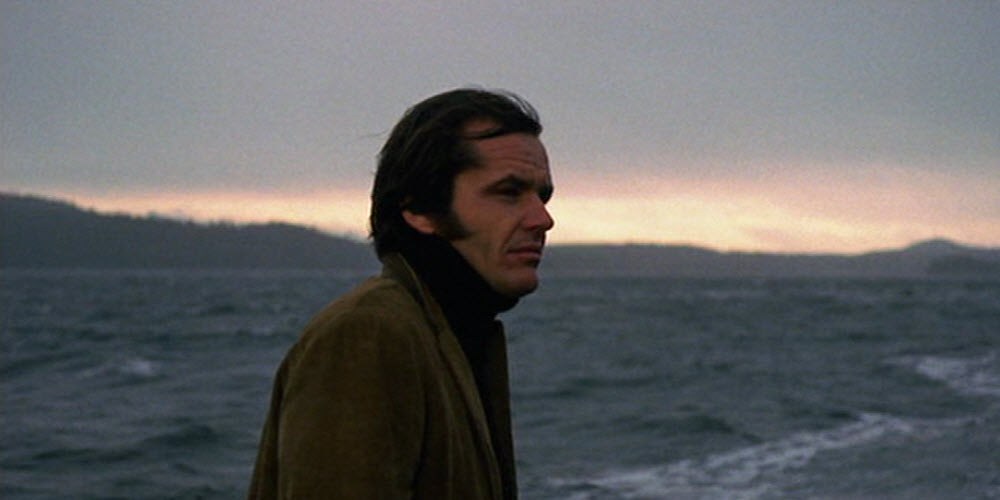 February 12 | Five Easy Pieces
1970, 96 minutes, 35mm | Directed by Bob Rafelson; produced by Bob Rafelson and Richard Wechsler; screenplay by Adrien Joyce; with Jack Nicholson, Karen Black, and Susan Anspach
Rejecting his cultured upper-class background as a classical pianist, Robert Dupea (Jack Nicholson) opts for a blue-collar existence, working in a California oil field and spending time with his waitress girlfriend, Rayette (Karen Black). But when Robert discovers that his father is gravely ill, he wants to reunite with his estranged family in the state of Washington. He and Rayette take a road trip that brings the two paths of his life to an uncomfortable intersection.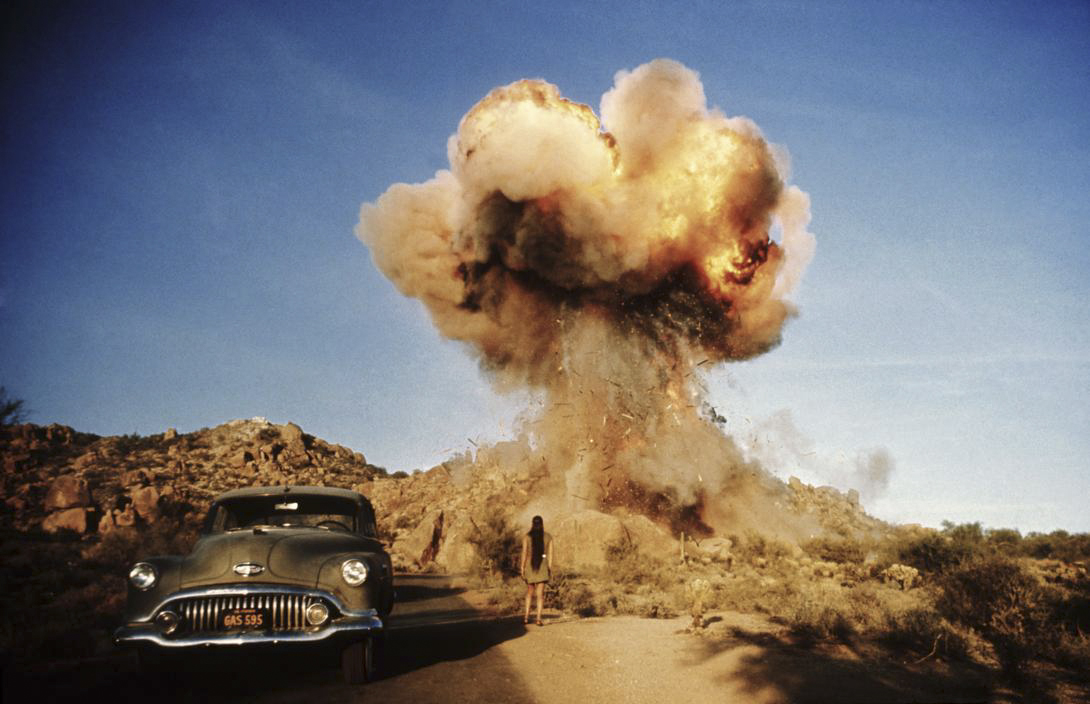 February 19 | Zabriskie Point
1970, 112 minutes, 35mm | Directed by Michelangelo Antonioni; produced by Carlo Ponti; screenplay by Michelangelo Antonioni, Fred Gardner, Sam Shepard, Tonino Guerra, and Clare Peploe; with Mark Frechette, Daria Halprin, and Rod Taylor
At Zabriskie Point, the United States' lowest point, two perfect strangers meet; an undergraduate dreamer and a young hippie student who start an unrestrained romance, making love on the dusty terrain.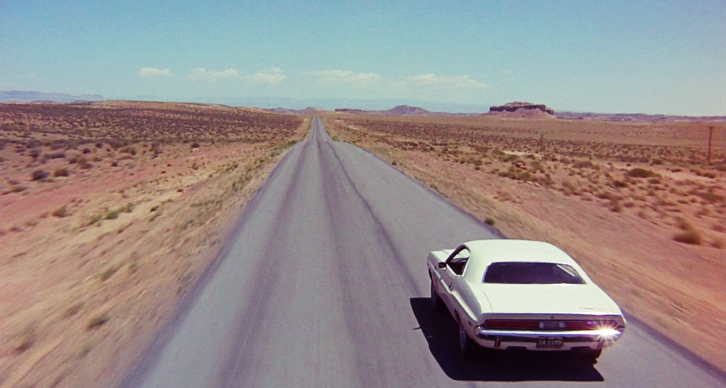 February 26 | Vanishing Point
1971, 98 minutes, DCP | Directed by Richard C. Sarafian; produced by Norman Spencer and Michael Pearson; screenplay by Guillermo Cain; with Barry Newman, Cleavon Little, and Dean Jagger
Vietnam War hero Kowalski (Barry Newman) has become a pill-addicted driver for hire. Transporting a car from Colorado to California, he enlivens the journey by making a wager with his drug dealer: if the trip takes under 15 hours, Kowalski's latest amphetamine purchase is free. But Kowalski's recklessness on the road results in a much-publicized police chase. Radio jock Super Soul (Cleavon Little) covers the pursuit and turns Kowalski, who refuses to pull over, into a martyr for freedom.
Check out the March listings for our Tuesday Matinees series exploring Musical films from this era.