In 2010, Diana Magaloni—now LACMA's Deputy Director, Program Director & Dr. Virginia Fields Curator of the Art of the Ancient Americas, and Suzanne D. Booth and David G. Booth Conservation Center Director—joined the museum as Program Director of the Art of the Ancient Americas, after serving as director of the Museo Nacional de Antropología in Mexico City. During her tenure at LACMA, she has curated several exhibitions and steered the rapid growth of the museum's holdings of ancient American art. Earlier this year, she also became Director of Conservation. I sat down with Dr. Magaloni to talk about her path to LACMA and where she hopes her newest position will lead.
Can you tell me about your career and what led you to become an expert in conservation?
I started studying conservation in Mexico City, at the School of Conservation of the Instituto Nacional de Antropología e Historia, which was founded in the 1960s by UNESCO. It was a very complete course over five years. In the summers, I led teams of fellow students managing conservation projects all over the country, and I had my first experiences working on pre-Columbian mural paintings. Then I spent a year in Switzerland focusing on technical and scientific analysis of works of art. I came back to Mexico City and applied that analysis to investigate the way pre-Columbian mural paintings were made, including the artists' observation of nature and how they transformed nature with a purpose, which is cultural in every instance. But the material very clearly affects all of the outcomes; there is a set of limits dictated by the science of the material. I love that contrast—the tension between what an artist imagines and the ways it is achieved. That's why I turned to art history, to explore artistic expression and intention and try to reconstruct it from a material science perspective.
You're known for your research on the Florentine Codex. What was your particular interest in that document?
I began studying the Florentine Codex when I was getting my PhD in art history at Yale. It's a 12-volume encyclopedia containing 2,868 paintings, written by Indigenous peoples together with a Franciscan friar, Bernardino de Sahagún. It was saved from the Inquisition by Ferdinando de Medici, who brought it to Florence, which is why it's called the Florentine Codex. I studied it as a work of art. My methodology viewed it as an art object, and how you could reconstruct the context of its production through the material evidence. And that really made my career; it was acknowledged as a major contribution.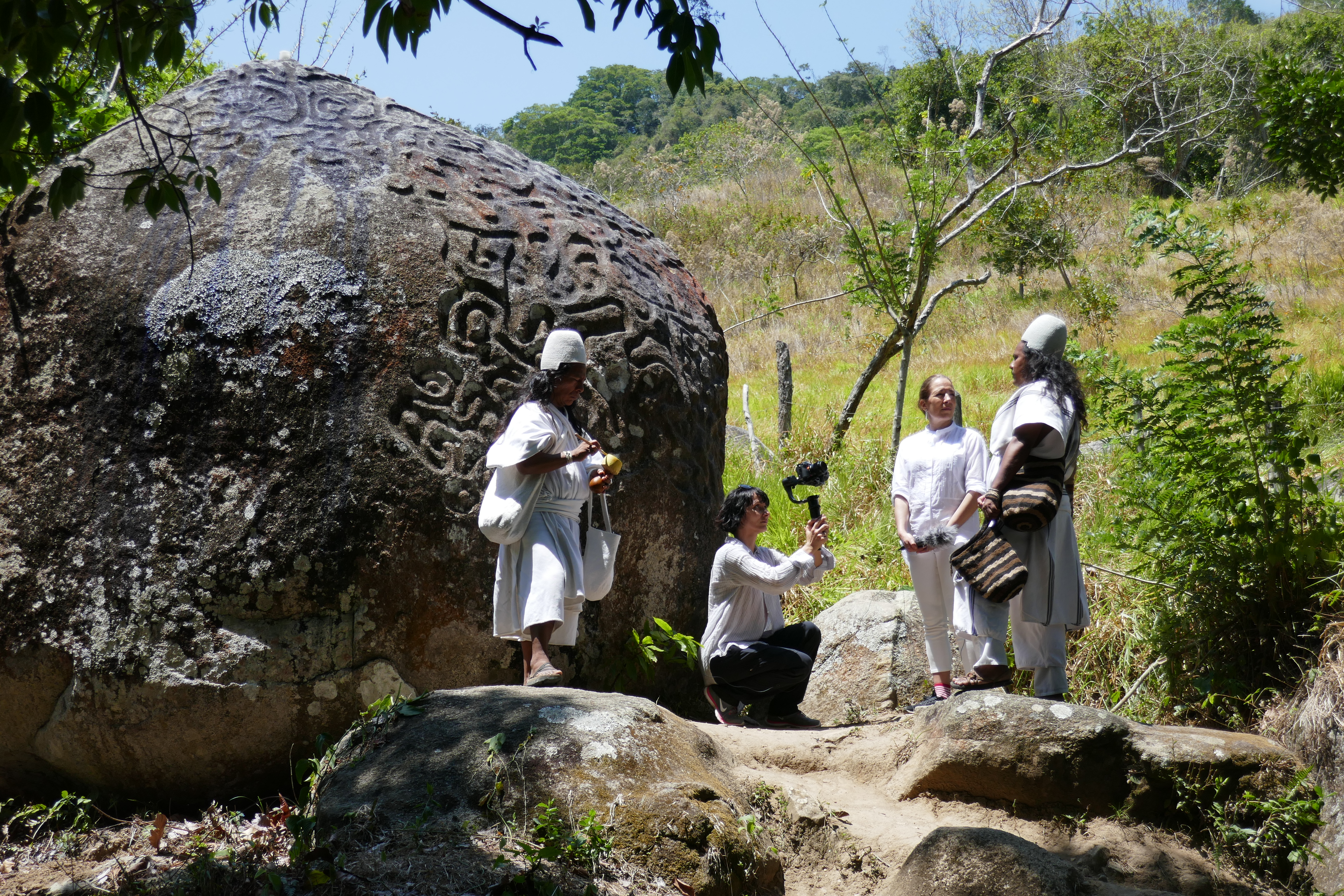 How did you transition to working in museums?
I became the director of the Museo Nacional de Antropología, mainly because of my experience as a restorer and researcher. I had been a university professor, but I had never worked in a museum. I realized how much I loved being in a museum environment. I love teaching and research, and you can have all of that in a museum. You're also connected to a larger audience, so the ideas can really touch people.
What led you to join LACMA?
I met Michael Govan when he came to the Museo during my first year as director, and we had this amazing conversation and became friends. Later we collaborated on Olmec: Colossal Masterworks of Ancient Mexico that inaugurated the Resnick Pavilion in 2010, and most of those pieces came from the Museo. We also collaborated very closely on another exhibition, Children of the Plumed Serpent: The Legacy of Quetzalcoatl in Ancient Mexico (2012).
Michael offered me the position in 2010. LACMA had just acquired very important collections of Maya and ancient Colombian art through the late curator Dr. Virginia Fields, which put LACMA on strong footing within the museum world to think about ancient American art differently. With unprecedented support from The Andrew W. Mellon Foundation, the museum had the resources to start a program to think of ancient American art as the work of the ancient Indigenous Americas—something that unites the continent. I decided that LACMA was a better home for me, because I could grow more here. It's exciting to turn a new page.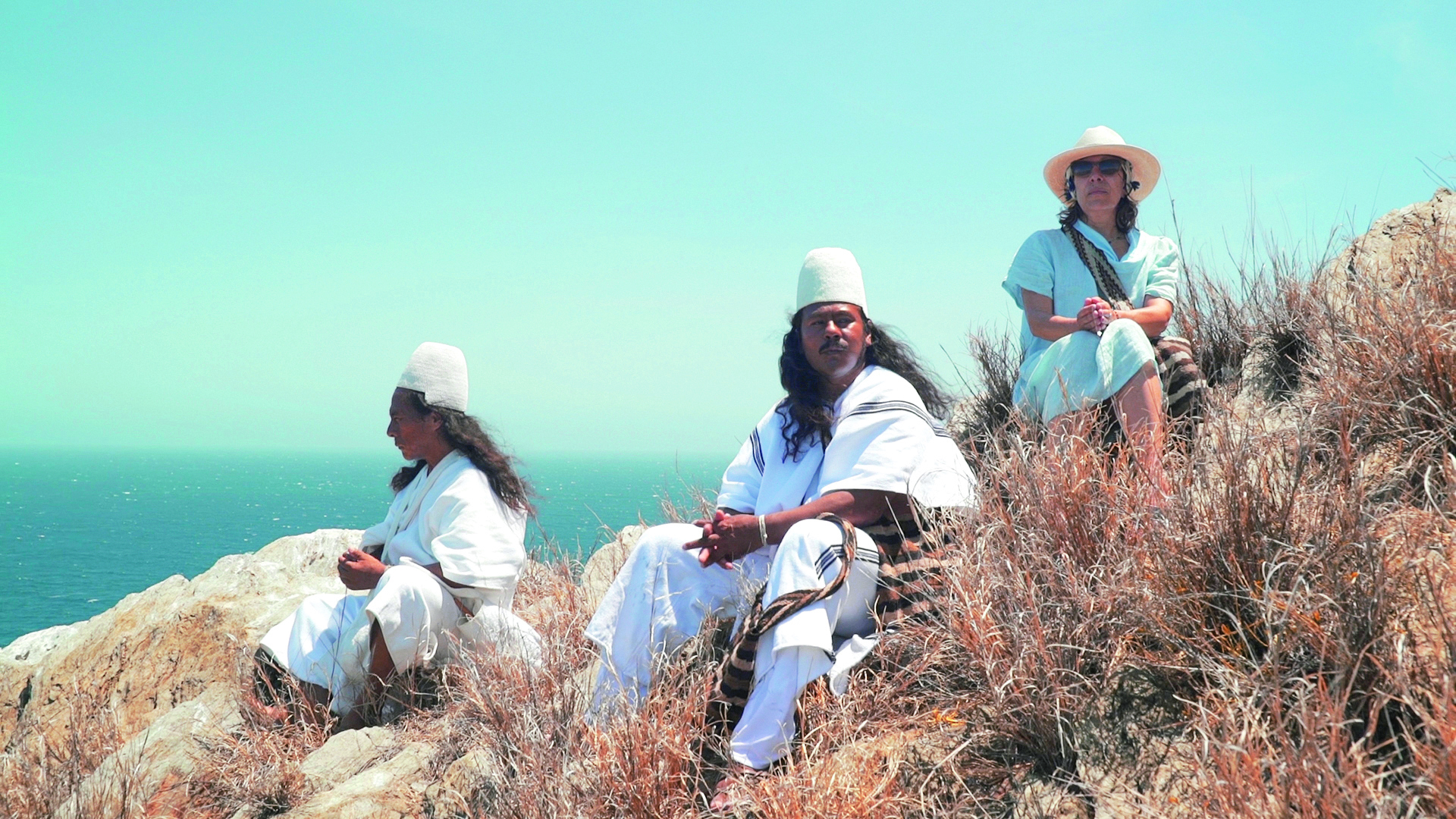 Where have you taken the Art of the Ancient Americas program since then?
I'm very proud of our program. We are looking at such important connections between objects, identities, communities of knowledge, and the museum. It's not only about the collection and its history, but really about how that affects the future of the Indigenous peoples of the continent who are connected to it. We curate all of our exhibitions collaboratively with Indigenous people, cultural leaders, or countries of origin. We're working right now with Postdoctoral Fellow Gordon Ambrosino and the cultural leaders from the tribes of the four corners region on the subject of landscape and identity in the Bears Ears National Monument in Utah. We are also helping to build a cultural center in Katanzama, Colombia, where the Indigenous Arhuaco want to reflect on ways to promote culture and Indigenous knowledge.
I think our program is at the forefront of this field. When we need to cooperate with Indigenous people, we find support for it, because of this openness and willingness to acknowledge the responsibility of being a museum that shapes cultural concepts. That's a central part of Michael's leadership, and because of that I think LACMA can be at the forefront of anything.
You recently became Director of Conservation. Are you excited to return, in a sense, to where you started?
Absolutely. I started in conservation, and my career is turning to conservation again, but now with a method to really unite curatorial work and conservation in a stronger way.
Is conservation already closely integrated in working with ancient American art?
Of course, because the methodology is to analyze objects through their materials. When you're a historian or an art historian, you have to have documents, facts that you can use to reconstruct a history. For art of the ancient Americas, the objects themselves are the documents. So, for instance, ancient Mesoamericans had a very sophisticated alkaline chemistry. Everything is lime and lime-related, and you can explore that and relate it to their cosmovision, giving us perspectives on culture that can provide new contexts to the objects.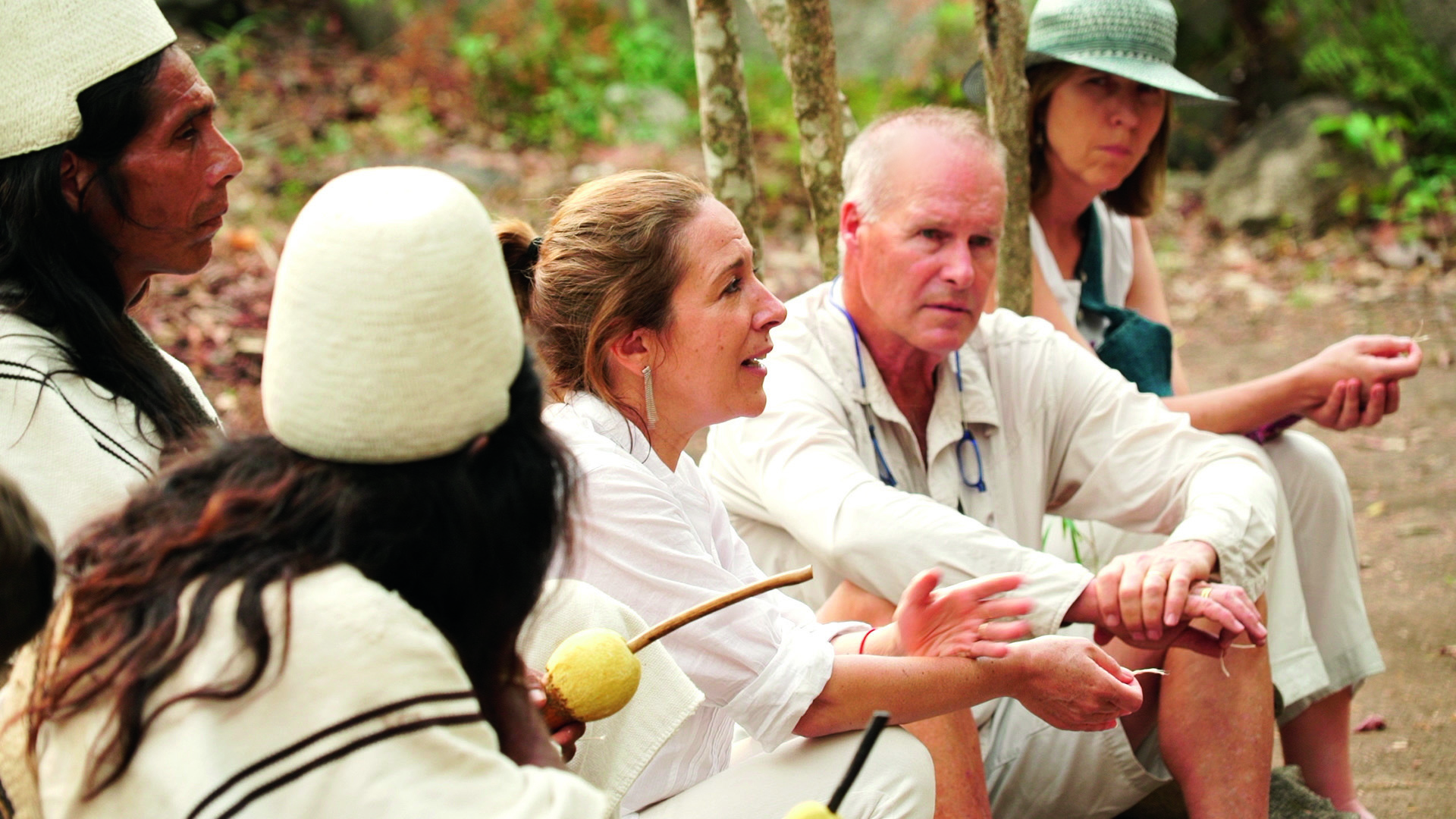 What are you most excited about looking forward?
I want conservators to continue to work closely with curators in the care, study, and understanding of the collection—to tighten that connection even more, and to have projects where we publish together. The Maya vase research project, where we used technologies to see vessels in new ways, is a great example. The other thing is science and technology, which have evolved so rapidly. Nanoscience and nanomaterials have changed the way chemists work and think. Current conservation technologies are based on the chemistry of the past, and the new methods are more precise. So I would like LACMA to be at the forefront of the transformation of conservation.
We're also planning two big exhibitions. In 2021, we'll present Portable Universe/El Universo en Tus Manos. It's the first U.S. exhibition of Colombian art, co-curated with Indigenous communities there and the Museo del Oro in Bogotá. The other one is called Mixpantli: Rethinking Conquest. The Nahuatl word in the title means "banner of clouds." It's about the conquest of Mexico from the standpoint of Indigenous communities in the 16th century. With any history of conquest, we have this dichotomy of the conquerors and the vanquished, and that is actually not the point of view of the Indigenous communities. It's about a creative resilience. And the exhibition will relate that to struggles in the contemporary world where that kind of beautiful resilience can prevail.
This article was first published in the Fall 2019 issue of Insider.