The Latin American Art department recently acquired a sleek modernist shelving unit by Geraldo de Barros (1923–1998) as part of its design initiative. De Barros was a pioneer of Brazilian concrete art, photography, and design. A founding member of the Grupo Ruptura, which was formed in São Paulo in 1952 to promote geometric abstraction, de Barros's interests in concrete art and Gestalt theory permeated his entire artistic practice. Trained in economics, de Barros began studying art in the mid-1940s, while also working at the Banco do Brasil. Aside from painting traditional figures and landscapes, he explored abstraction through his interest in experimental photography. Following an exhibition of his photographic work at the Museu de Arte de São Paulo Assis Chateaubriand in January 1951, he received a fellowship to travel to Europe to continue his studies. There he came into contact with Max Bill (1908–1994) and the Hochschule für Gestaltung in Ulm, which proved foundational for the development of his own ideas about concrete art and design.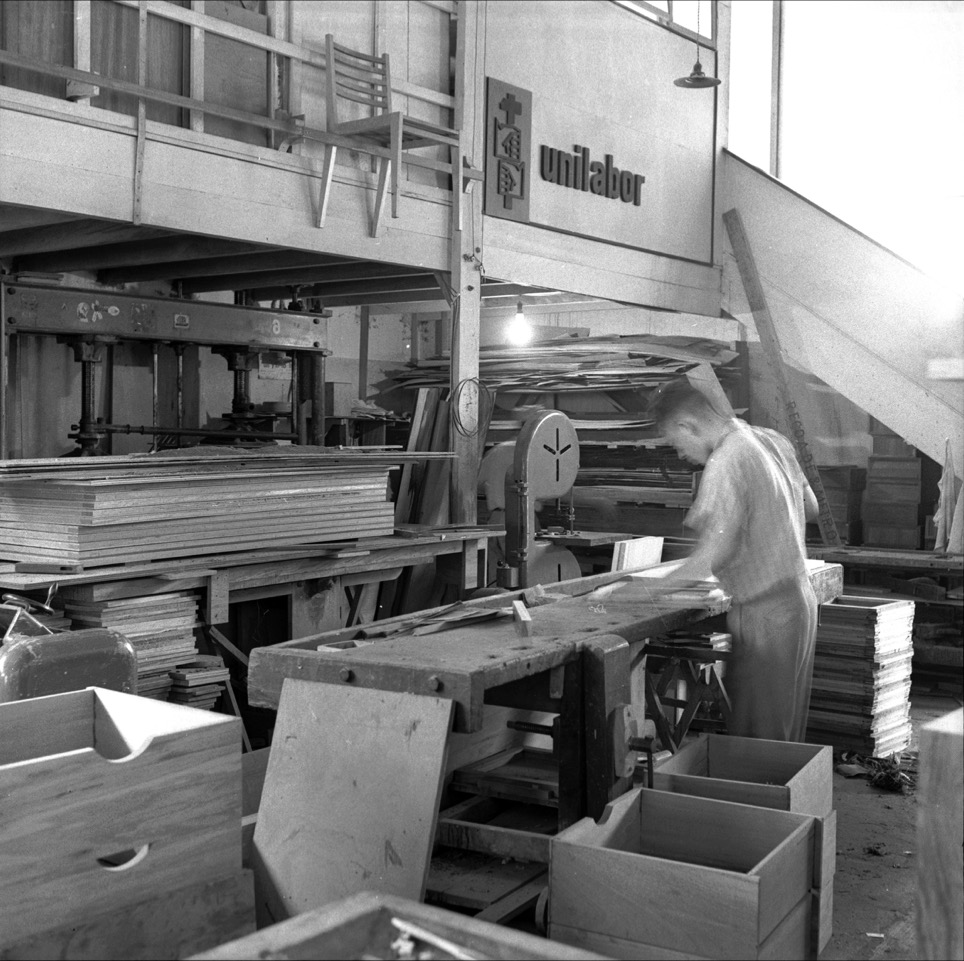 In 1954 de Barros co-founded Unilabor with the Dominican priest João Batista Pereira dos Santos (1913–1985) on the outskirts of São Paulo, where he brought together his aesthetic and social interests. A utopian cooperative, Unilabor built modern furniture designs through serial production and collective decision-making. De Barros designed the company's visual branding as well as the products, applying a distinct concrete aesthetic.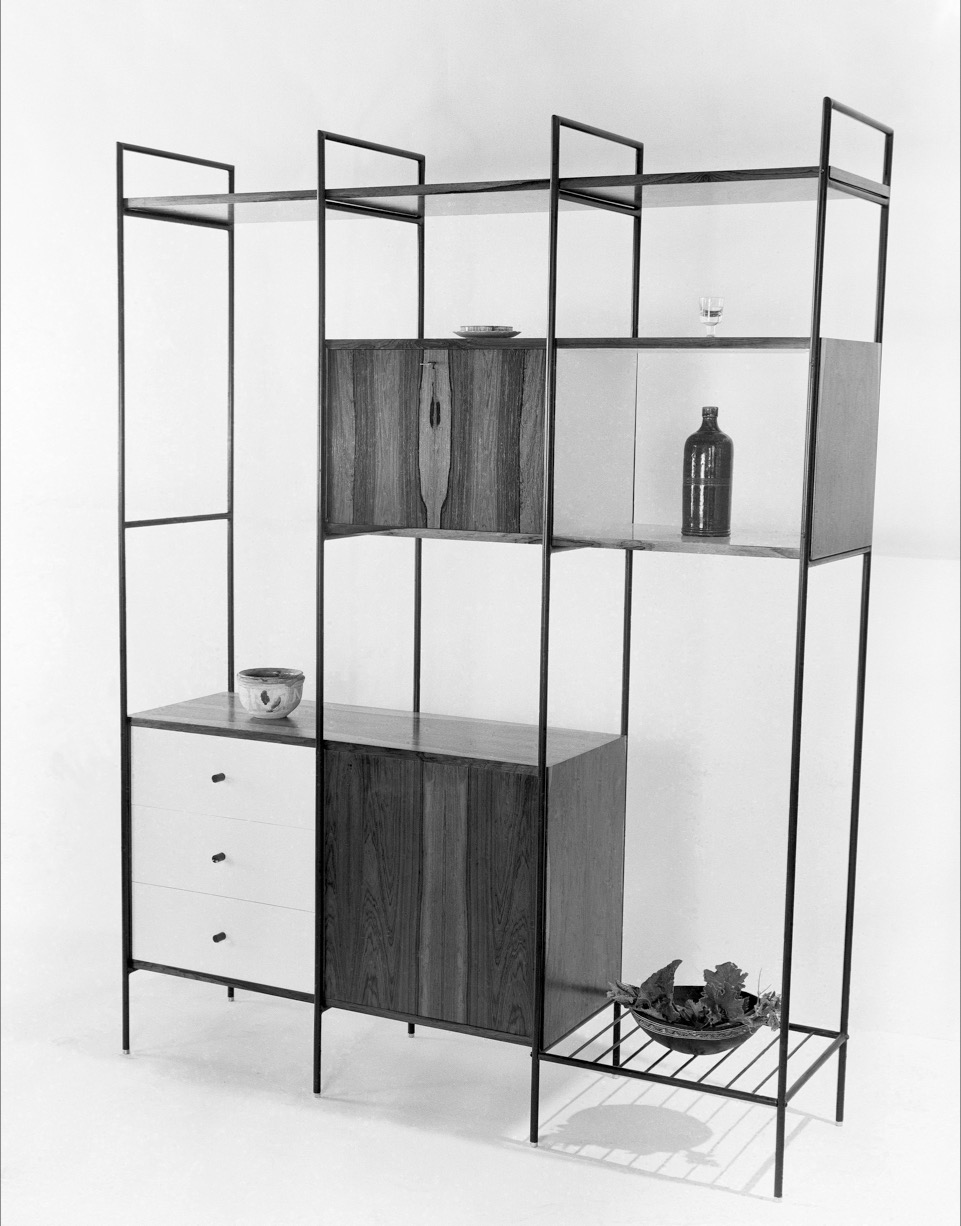 Modular, standardized pieces made from iron frames, plywood boards, and Formica and jacaranda-laminated compartments allowed for high rates of production, reduced costs, and customizable "building blocks" for customers. De Barros's Unilabor designs were clearly aligned with Bill's teachings on concrete art (non-representational art), and he also understood his designs within the Bauhaus legacy of combining art and industry.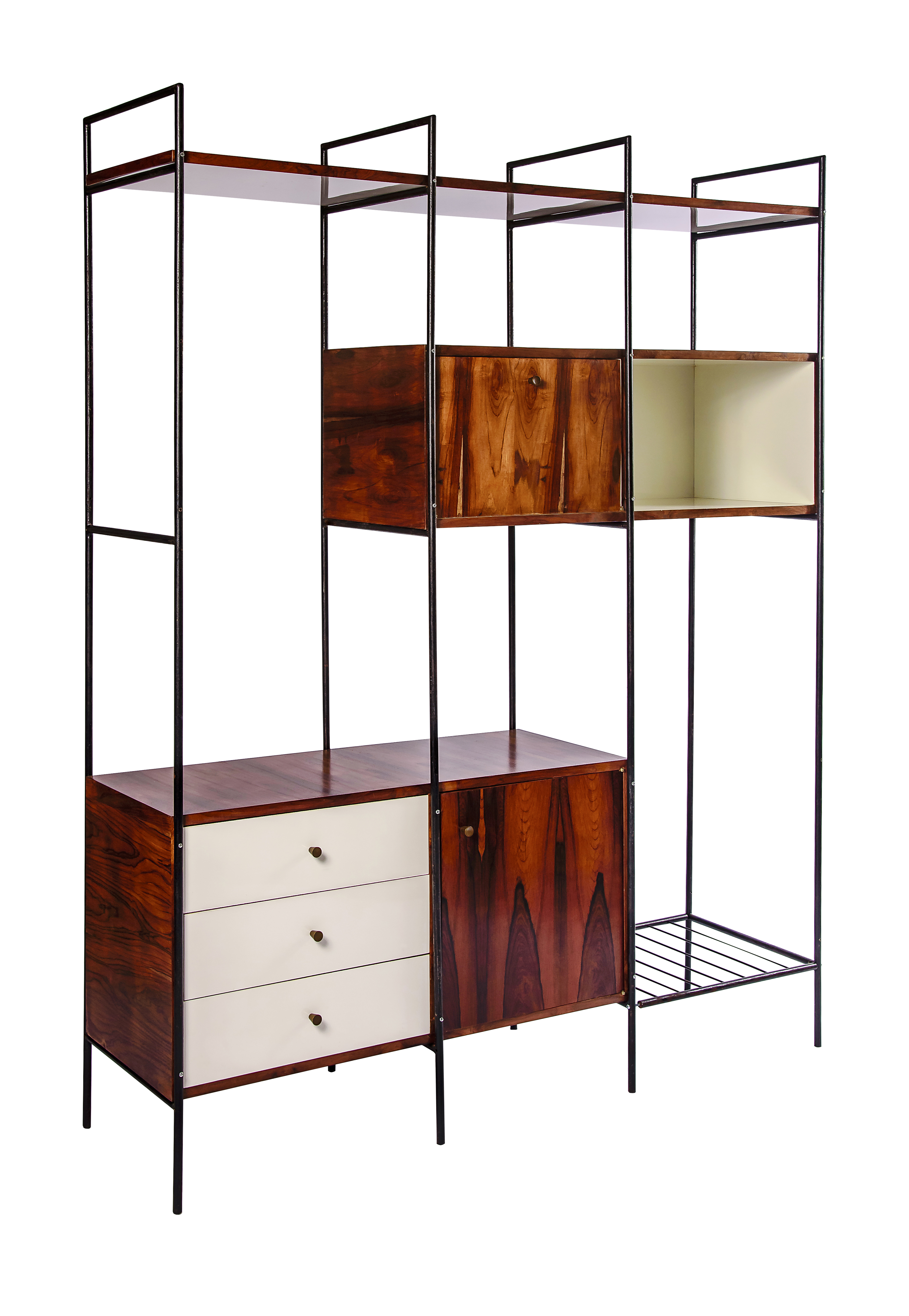 With its iron armature and customizable components, Shelving Unit MF 710 is a prime representation of Unilabor's production system. The "MF" in the unit's name designates the two main materials: wood (madeira) and iron (ferro). Customers were able to select the components and configure their placement in the store at the time of purchase, allowing for flexibility and personalization.
LACMA's shelving unit includes Unilabor's signature Formica drawers and jacaranda-laminate cabinets, while the planes and shapes recall de Barros's concrete paintings and abstract photographs. Unilabor's projects epitomized de Barros's forward-thinking aesthetics and socially oriented practice. The utopian experiment of Unilabor was short-lived, closing in 1967. De Barros had left three years earlier, in 1964, going on to establish the new furniture company Hobjeto. Not unlike Unilabor, there too, de Barros pursued his interest in adapting a concrete aesthetic to industrial contexts with the aim of modernizing Brazilian furniture design.
We look forward to exhibiting this remarkable work by de Barros in the future, as well as other highlights from our growing collection of modern Latin American design.