This Friday, July 10 at 5 pm PDT, Art + Technology Lab grant recipient Rashaad Newsome will host the first virtual edition of his King of Arms Art Ball, a semi-annual event that has brought together renowned figures from the LGBTQ+ ballroom community and luminaries from the worlds of art, fashion, music, literature, and activism since 2013. The event will celebrate the creative resistance of people of color with particular respect to the Black queer community and will be in support and recognition of the ongoing Black Lives Matter movement.
Modeled on the historic Harlem-originating competitions featuring lavish adornment and dance, Newsome has transformed the more standard categories of "Runway," "Best Dressed," and "Hands Performance" into themes based exclusively on the work and legacy of Black artists who have responded to systems of white supremacy in their artistic practice.
Newsome received a grant from LACMA's Art + Tech Lab in 2019 to design Being, a non-binary, non-racial, social humanoid robot, as a way to investigate the social implications of artificial intelligence with respect to rights and liberties, bias and inclusion, and safety and critical infrastructure. The project's current virtual iteration will make an appearance at the start of the Ball during the event's Legends, Statements, and Stars (LSS) segment which is held to recognize the notable people in the room.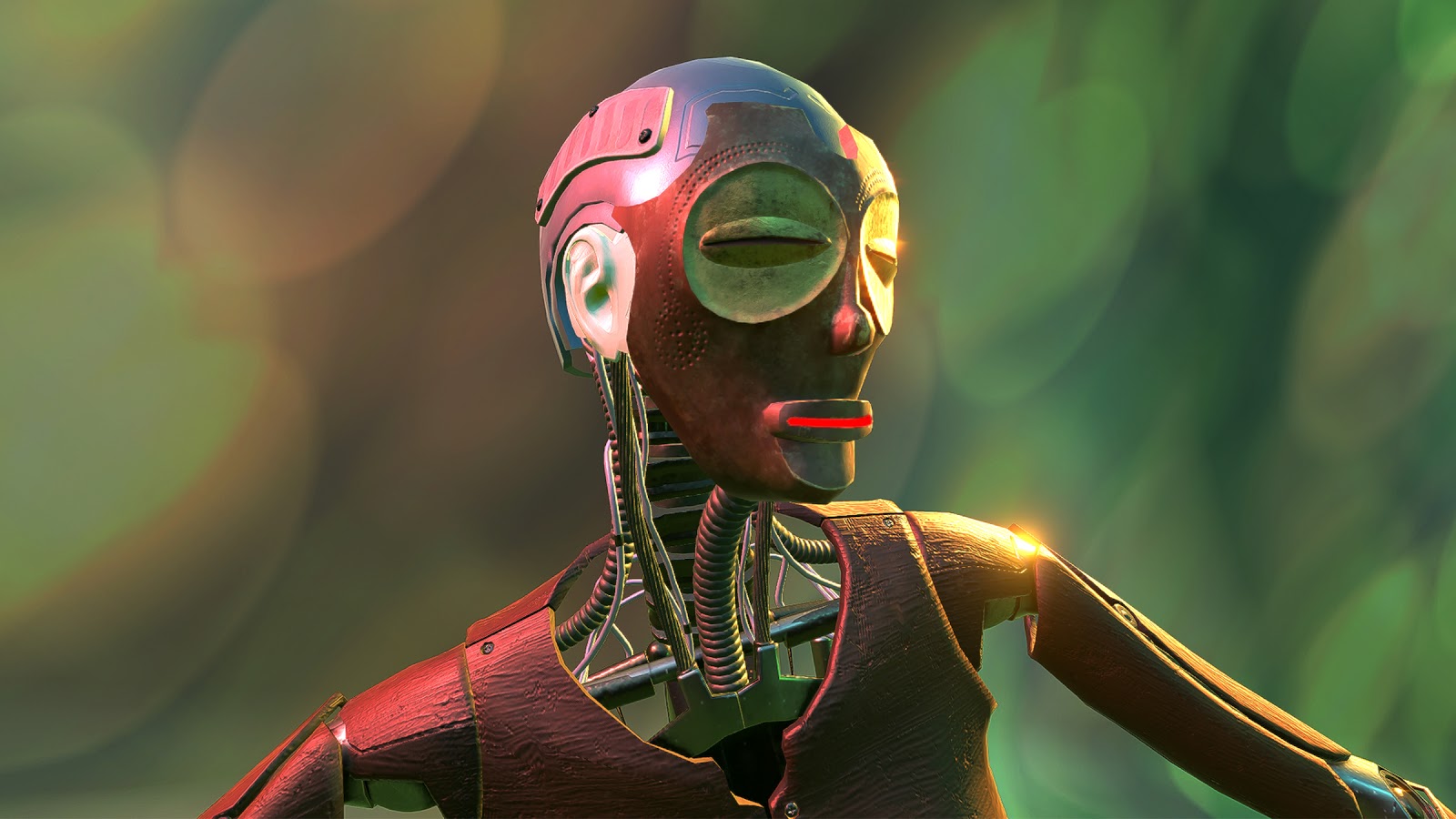 The Ball's Categories Include:
OTA Face: Diasporic Mug
Africa is a continent rich in different cultures and creative practices referenced by countless artists and designers from around the globe. With the different tribes across the continent, beauty trends vary as well as the symbolic meanings of markings. The makeup, often consisting of face paint, is used for many different reasons such as religious and traditional purposes as well as a social marker, distinguishing outsiders from members of the tribe. Each color and each symbol has a particular meaning.
For the face category, it is not simply about beauty, as the Black community is rife with the plague of beauty standards that often do not reflect them. The focus for this category is to use one's beautiful face as a canvas for a work of art that channels the continent. Contestants will be judged on their paint job and their ability to explain the concept of the job. As a twist, the final two opponents will battle it out in a lip sync.
OTA Commentator vs. Commentator, Love is the Message: The Message Is Death
Taking inspiration from Arthur Jafa's significant work of the same name and delivered over MFSB's defining anthem of classic, "Old Way" vogue—love is the message. Commentator vs. Commentator asks contestants to deliver 16 bars using a combination of lyrics and commentation that powerfully visualizes the concepts explored in Jafa's film. The goal is to embody Jafa's desire to replicate the power, beauty, and alienation of Black folk. Let the combination of traditional commentation and traditional MCing be an allegory for union, union in a time where we need it most. The commentator will use their voice to make visible what we are currently seeing in the streets, a myriad of singular representations of Blackness and the unsurpassable power they unleash when they unite.
Video courtesy Rashaad Newsome Studio
OTA Old Way Birth of the Cool: A Tribute to Barkley L. Hendricks
Take us back to the Old Way! Created mostly between the late 1960s and the early 1980s, painter Barkley L. Hendricks's vivid images of everyday Black Americans, depicted in stylish, colorful attire, liberated the Black body from a white-centered gaze and imbued his subjects with a degree of regality, autonomy, and self-assertiveness unprecedented in Western art history. These decidedly cool paintings channeled such disparate artistic references as Dutch Golden Age portraiture, Pop art, and Color Field painting to create an aesthetic utterly unique to Hendricks. In the artist's words, "My work is not political; I painted personal joy and enlightenment." In a time of such social breakdown, replenishing through joy is imperative. Participants in the Old Way category will deliver lines, symmetry, and precision. They will spell out JOY with their body and deliver us from this evil. In the name of Barkley L. Hendricks, the looks will be colorful and joyous, ones that reference the supremely stylish folks in Hendricks's paintings and take it to a new level.
Rashaad Newsome's King of Arms Art Ball 6: A Virtual Ballroom Experience will take place on Friday, July 10, 2020 from 8 to 9 pm EDT and 5 to 6 pm PDT on YouTube Live. For more information visit the event page on Facebook.
The Art + Technology Lab is presented by


The Art + Technology Lab is made possible by Accenture, YouTube Learning, and Snap Inc.
Additional support is provided by SpaceX.
The Lab is part of The Hyundai Project: Art + Technology at LACMA, a joint initiative exploring the convergence of art and technology.
Seed funding for the development of the Art + Technology Lab was provided by the Los Angeles County Quality and Productivity Commission through the Productivity Investment Fund and LACMA Trustee David Bohnett.