This fall, a new exhibition which reimagines the tradition of East Asian ink art for the contemporary era will transport you to the contemplative world of ink on paper. Ink Dreams: Selections from the Fondation INK Collection, on view at LACMA from September 19 through December 12, 2021, offers a new way of thinking about ink art, as a genre defined not only by the soft formal qualities of its materials, but also by thematic elements that embody the spirit of East Asian ink painting. The exhibition, comprising more than 70 works by over 50 artists from Asia, Europe, and North America, and including not only ink on paper but photography, sculpture, and video, examines the impact of ink on the global contemporary art world, unbound by conventional materials and subjects. 
While the environment, tools, and cultures that have produced traditional ink art have evolved and expanded, the three sections of the exhibition—meditations, apparitions, and dreamscapes—reveal how common aesthetic and conceptual motifs of Chinese ink art history have endured through centuries and continue to characterize the genre in a contemporary globalised era. "Meditations" demonstrates the repetition, contemplation, and ephemeral moments of inspiration found in the meditative practice of art making; "apparitions" highlights the use of elements like negative space or layering to convey absence; and "dreamscapes" contains works in which natural landscapes echo the inner world, and sometimes even the literal dreams, of the artist.
All of the objects in Ink Dreams come from the Fondation INK Collection, a 400-piece collection of contemporary art promised to LACMA in 2018 by Gérard and Dora Cognié. Since then, some works from the collection have been displayed as part of special exhibitions, but this will be the first major presentation of artwork from the collection. Though the majority of the collection's works are contemporary Chinese ink paintings, it also includes pieces by leading artists from Japan, Vietnam, Korea, Taiwin, Europe, and the United States in a variety of media—though they all share a deep affinity with traditional ink painting.
Here's a peek at a few highlights selected by Ink Dreams curator Susanna Ferrell, Wynn Resorts Assistant Curator of Chinese Art at LACMA.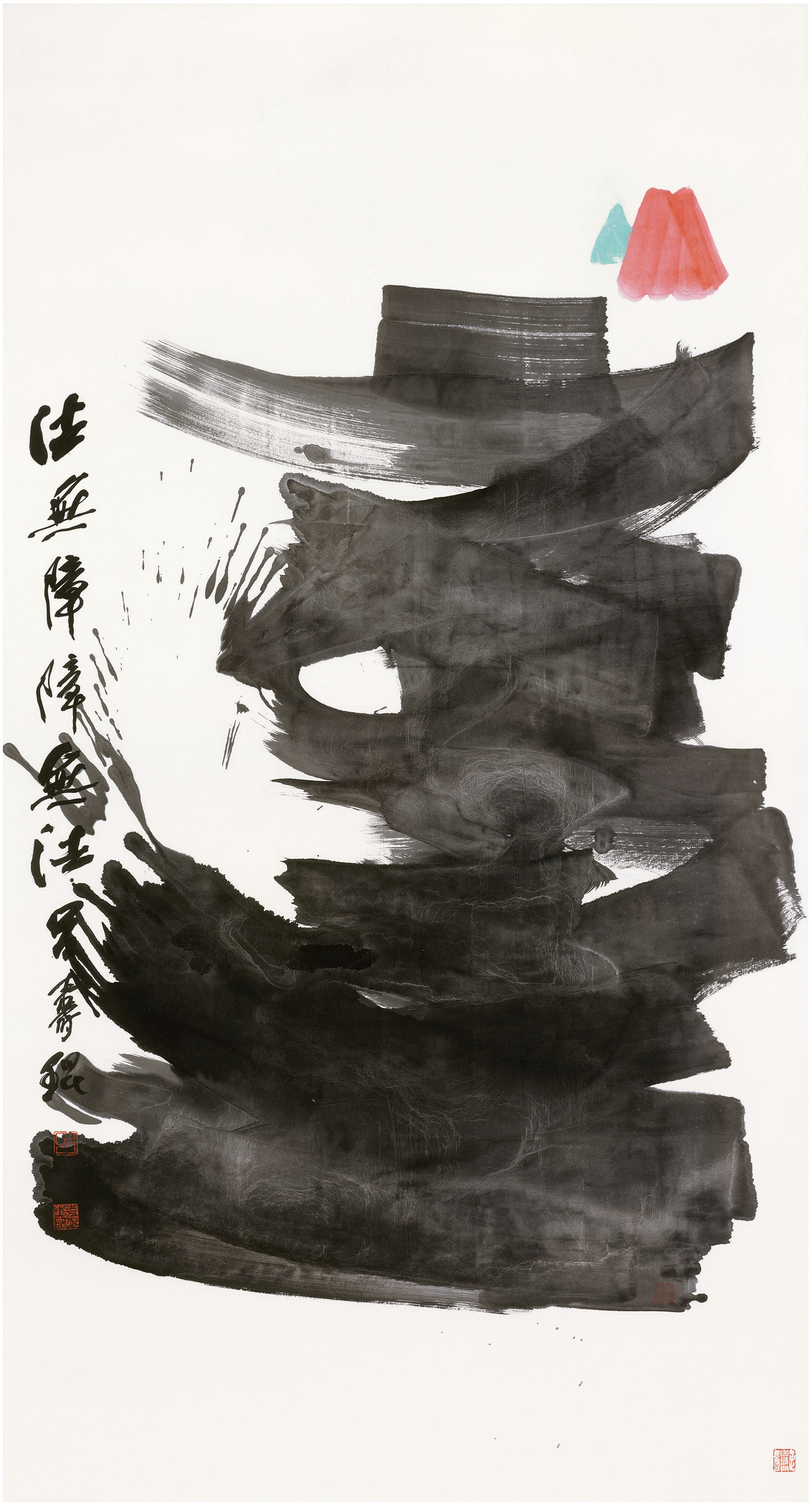 Lui Shou-kwan's Zen Paintings series embodies the concept of sudden enlightenment through thick, swift brushstrokes, exemplified by this 1969 work.

Chen Haiyan records her dreams in a dream journal, which she later returns to as inspiration for her paintings and woodblock prints like the ink on paper painting Horse and Rose (2005). These "dreamscapes" often feature Chen herself in scenes that are both tense and whimsical.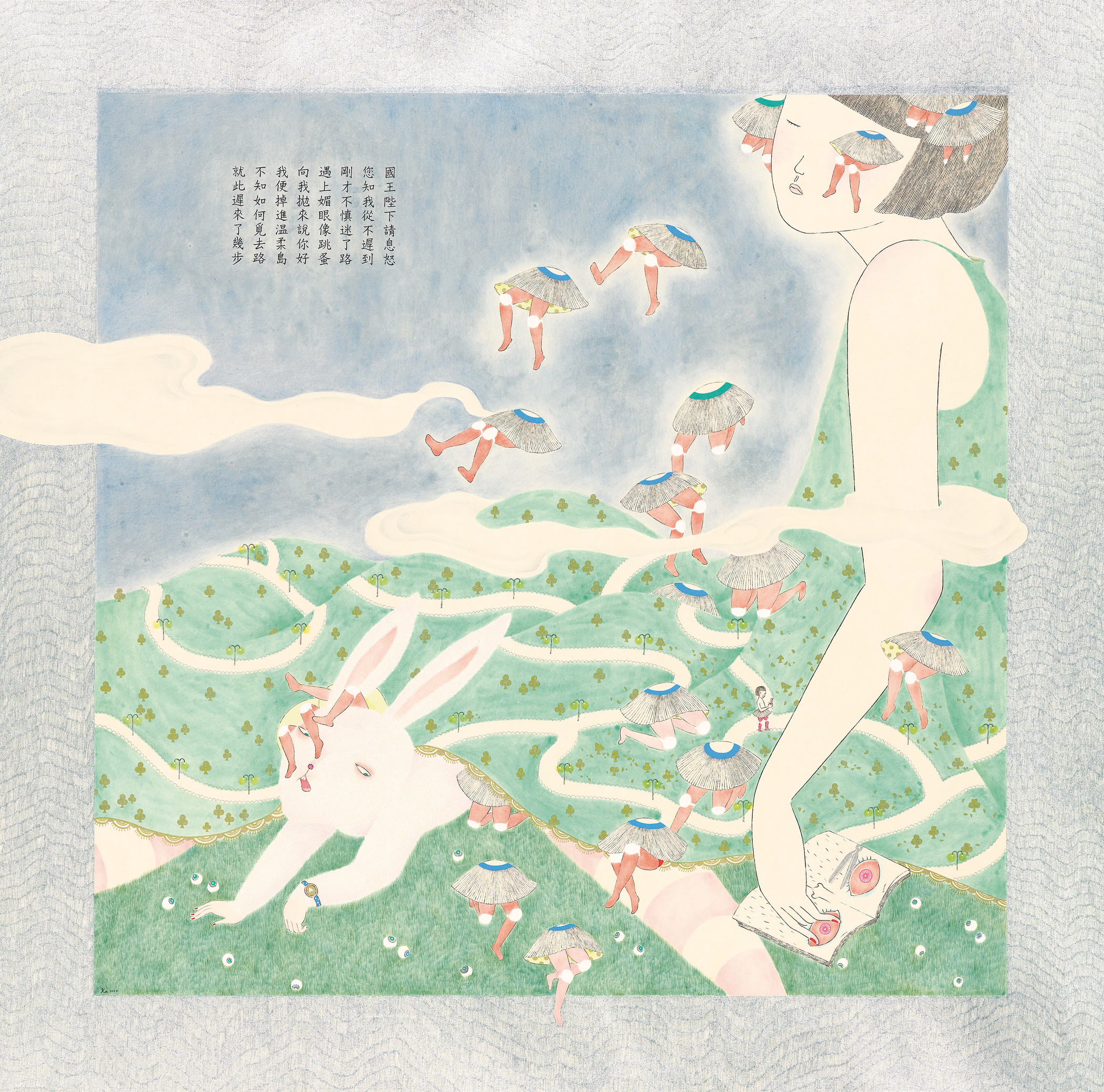 In paintings like Late Rabbit (2010), Joey Leung Ka-yin draws inspiration from ink art history, emulating the tradition of fineline gongbi painting with pen, and often making trompe l'oeil references to traditional Chinese mounting methods.
---
Ink Dreams: Selections from the Fondation INK Collection opens on September 19, 2021.
Member Previews are September 16–18, 2021. All visitors, including LACMA members, must purchase or reserve timed-entry tickets in advance.