As the exhibition NOT I: Throwing Voices (1500 BCE–2020 CE) comes to a close on July 25th, curator José Luis Blondet and I have been reflecting on the pivots that were made from the public programming originally planned in conjunction with the exhibition to the realities of programming during a pandemic. Questions raised by the exhibition's use of ventriloquism as an organizing theme—Where is the voice coming from? How is that voice split into many bodies? Whose voice is this? Who is speaking on behalf of whom?—provided fertile ground for the artists and videographers working on these programs.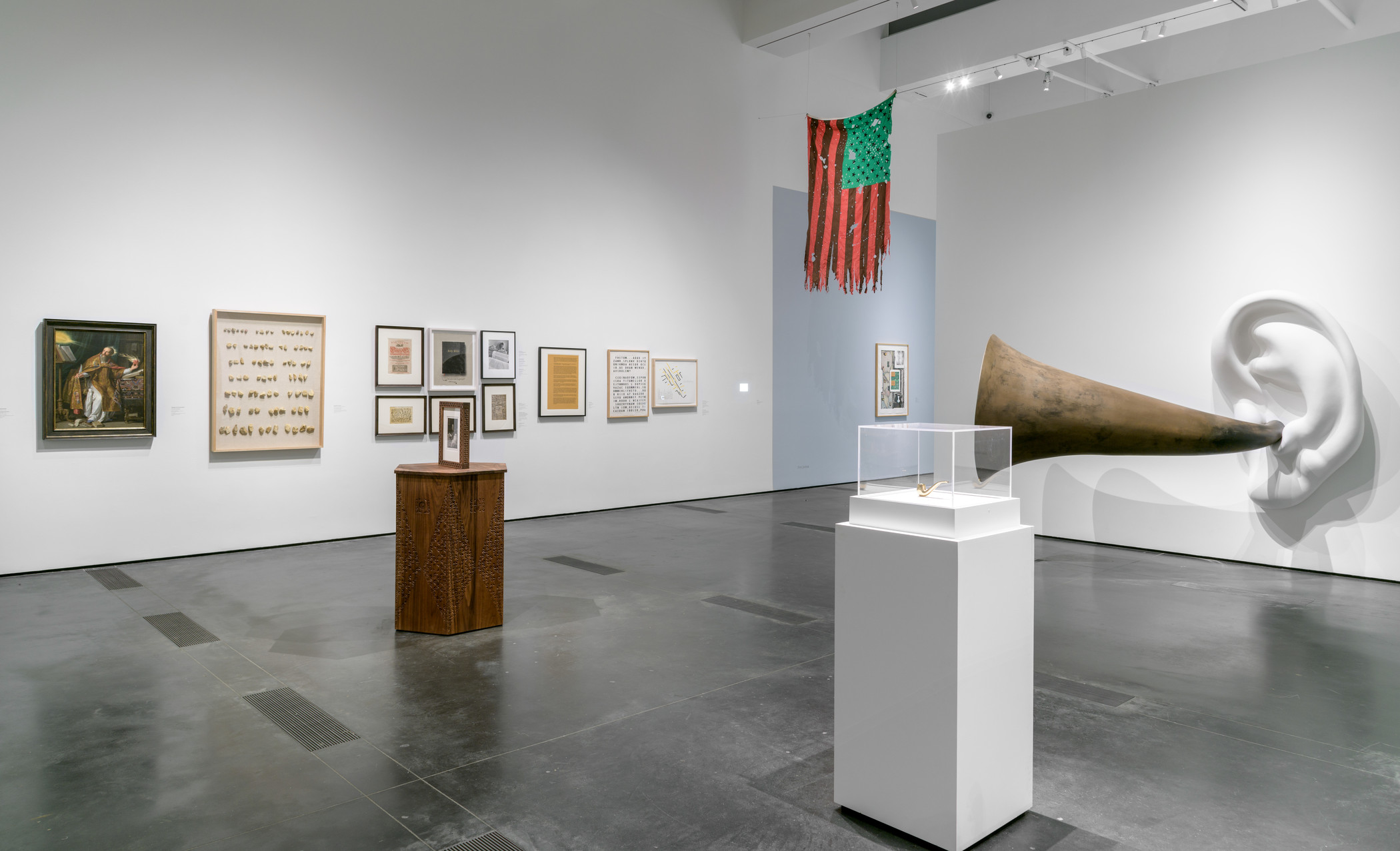 First off, we filmed the performance by Puppies Puppies (Jade Kuriki Olivo) Trans, Transfeminine, Femme, Trans Womxn, Trans Women, Gender Non-Conforming, Non-Binary, Genderqueer, and Two-Spirit people (Dedicated to Camila María Concepción—Rest In Peace) (2020–21). Initially conceived as a live event during the opening weekend, this piece featured six prominent nude trans, gender non-conforming, two-spirit, genderqueer, non-binary artists and activists silently inhabiting the galleries for a period of time.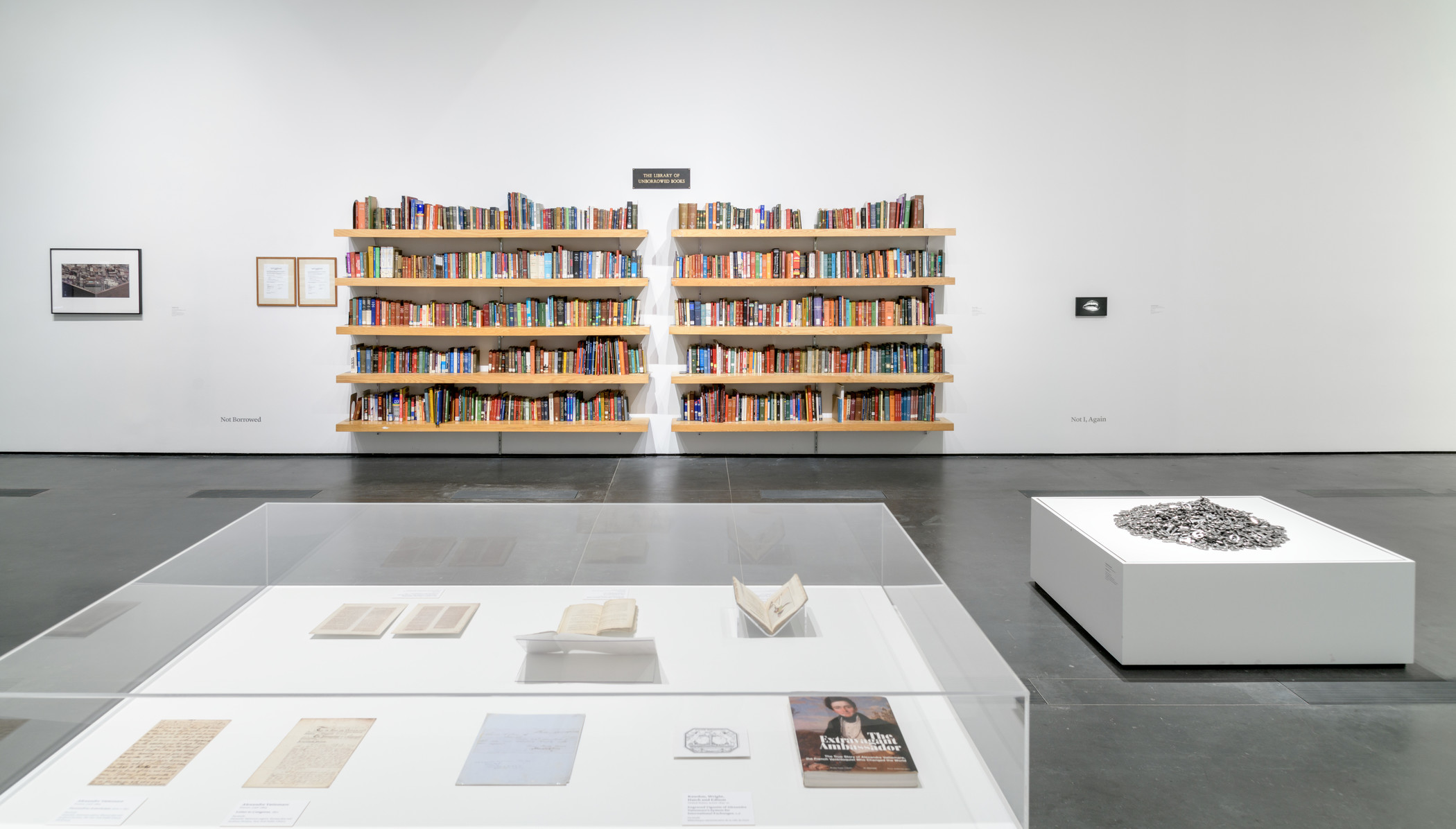 We had also envisioned a one-day series of readings of the texts commissioned for the publication that accompanies the exhibition, Six Scripts for NOT I. Instead, we embarked on a series of video recordings that were released monthly, from March through July, featuring five of the six scripts. (The sixth script is the full, detailed checklist of the almost three hundred artworks in the exhibition, suggesting that every exhibition may be considered a ventriloquist performance.) 
During the height of the pandemic in Los Angeles, authors Amy Gerstler and Alan Page Arriaga filmed from their individual homes. Gerstler's reading—a series of letters from a doll to its former owner—reveal a thoughtful and humorous meditation on abandonment, objecthood, and mortality.
Page Arriaga chose to record an audio performance, a monologue in four voices set in an immigration court. The overlapping voices are played through the voice, headset, and microphone of an anonymous Court Interpreter.
When it was safe to film in the galleries, Sarah Kessler paired excerpts from her text, which interweaves reflections on ventriloquism in her personal and academic life, with specific sections and artworks throughout the exhibition.
Author, actress, comedian, and critic Christina Catherine Martinez proposed a performance in lieu of a straightforward reading. Filmed at her home and at LACMA, the resulting video engages different voices, bodies, and characters commenting on aspects of language, acting, and the art world.
For the final recording, which premiered last week, writer, vocalist, and actor Paul Outlaw developed a performance based on an excerpt of Darby English's "The Talking at Money," which was commissioned for the publication and is a passage from the 1955 trial of Emmett Till's murderers. English presented a transcript as a script, and Outlaw creatively engaged with a passage in relation to the painting Conspiracy by Edward Bieberman (also dated c. 1955) on view in the exhibition.  
Each video shares its author's unique perspective on ventriloquism and the complex play of unfolding voices that is explored throughout the exhibition. During this last week of NOT I, we want to offer the opportunity to our readers to consider these videos as singular episodes in a series. This is an invitation for you to watch them again, or for the first time, to delve into the slightly creepy game of unfolding voices that served as an organizing principle for the exhibition. 
José Luis and I would also love to send a big shout out to our colleague Agnes Stauber, LACMA's Creative Director for Digital Media, who graciously collaborated with each author to better reflect their vision.