Showcasing over 180 objects, Scandinavian Design and the United States, 1890–1980 is the first exhibition to examine the extensive design exchanges between the United States and the Nordic countries (Denmark, Finland, Iceland, Norway, and Sweden) during the 20th century. The exhibition, now on view at LACMA, is an international collaboration between LACMA, the Milwaukee Art Museum, Nationalmuseum Sweden, Stockholm, and Nasjonalmuseet, Oslo.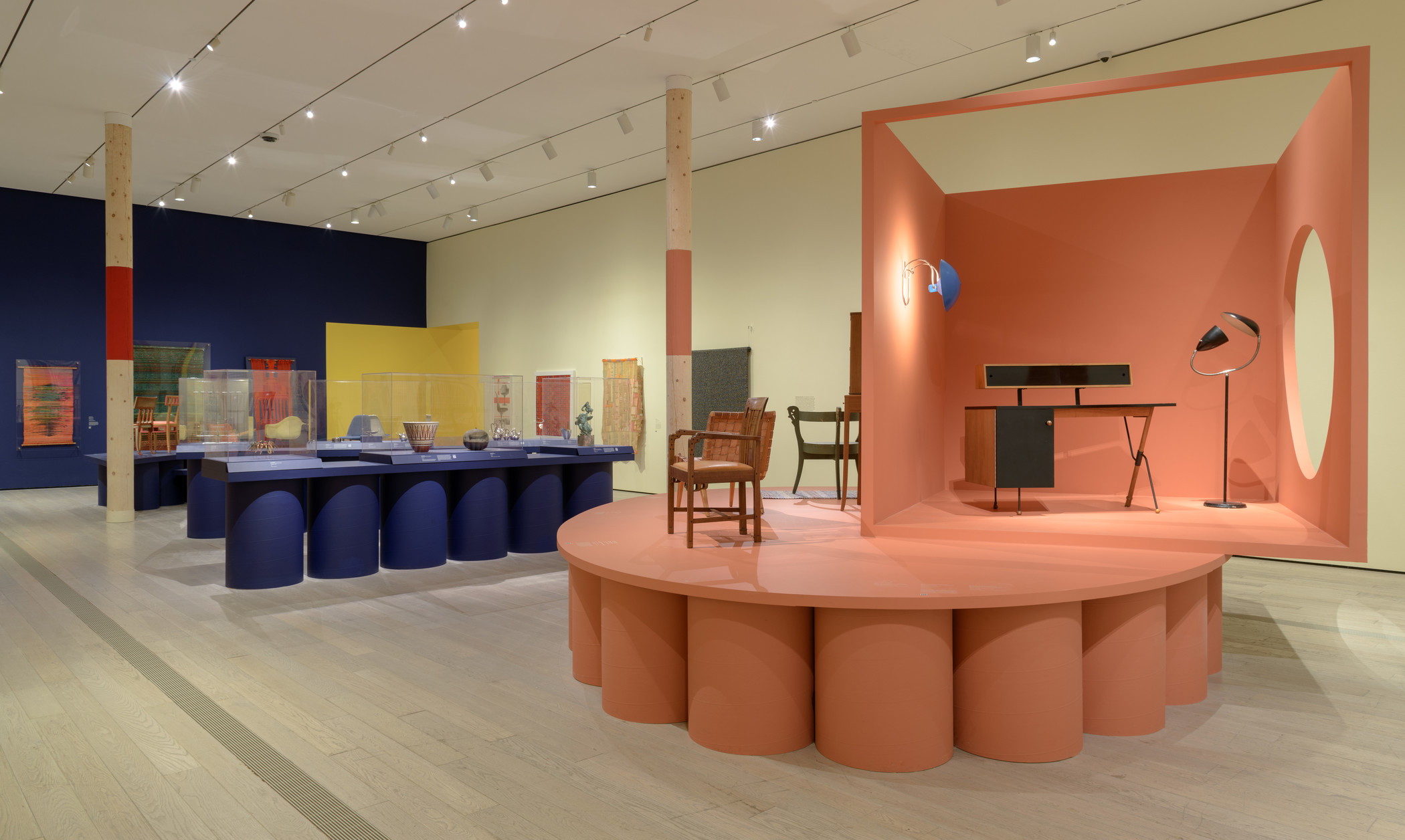 Scandinavian Design and the United States, 1890–1980 features spectacular examples of furniture, industrial design, textiles, ceramics, glass, metalwork, jewelry, and lighting, many of which are drawn from LACMA's collection. The exhibition is presented in a colorful, immersive environment created by architect Barbara Bestor of Bestor Architecture that is inspired by the legacy of Scandinavian design. Visitors can explore both familiar household items they may already know and love—from Thomas Dam's Dammit troll doll to colorful Dansk kitchenware—and rarely seen, one-of-a-kind pieces of art and design.
Through these objects, the exhibition tells the stories of the many Scandinavian designers who immigrated to the United States, the Americans who studied or worked in the Nordic countries, the campaigns to market Scandinavian design to American consumers, and the key figures who championed sustainable and accessible design practice. Beyond showcasing these items as pieces of beautiful design, the exhibition interrogates crucial elements of their cultural and political contexts like immigration, cultural myths about Scandinavian people and Scandinavian design, and concerns for sustainability and accessibility.
"This exhibition proposes a new narrative of American design history, an alternate to the Bauhaus-centered story that focuses on Germany and central Europe," said Bobbye Tigerman, Marilyn B. and Calvin B. Gross Curator, Decorative Arts and Design at LACMA, who co-curated the exhibition with Monica Obniski, formerly Demmer Curator of 20th- and 21st-Century Design, Milwaukee Art Museum, now Curator of Decorative Arts and Design at the High Museum of Art. "The central themes are the influence of immigrants and their contributions to their adopted countries, the importance of questioning cultural stereotypes and critically analyzing marketing messages to understand their latent meanings, and how concerns about environmental protection and universal accessibility have been part of design discourse since at least the 1960s." 
Visitors to Scandinavian Design and the United States, 1890–1980 can also experience a new dedicated LACMA Store location, which features many of the manufacturers and items in the exhibition as well as the accompanying catalogue. The exhibition is now open in BCAM, Level 2, through February 5, 2023.