Food programs at LACMA are currently in a moment of experimental flux. Over the past year, Cooking with LACMA in particular has covered a lot of territory. Through the combination of art and culinary history, this series has brought new dimension, nuance, and fun to exhibitions, exploring everything from crafting a holiday smorgasbord to connections between labor movements, beer, and hot dogs. The formats for the respective programs have been equally varied: online cooking demonstrations, tasting experiences, and in-person classes. Most recently, the series took a look at the continuously changing nature of sculpture during this past weekend's Cooking with LACMA: Eat Nünchi.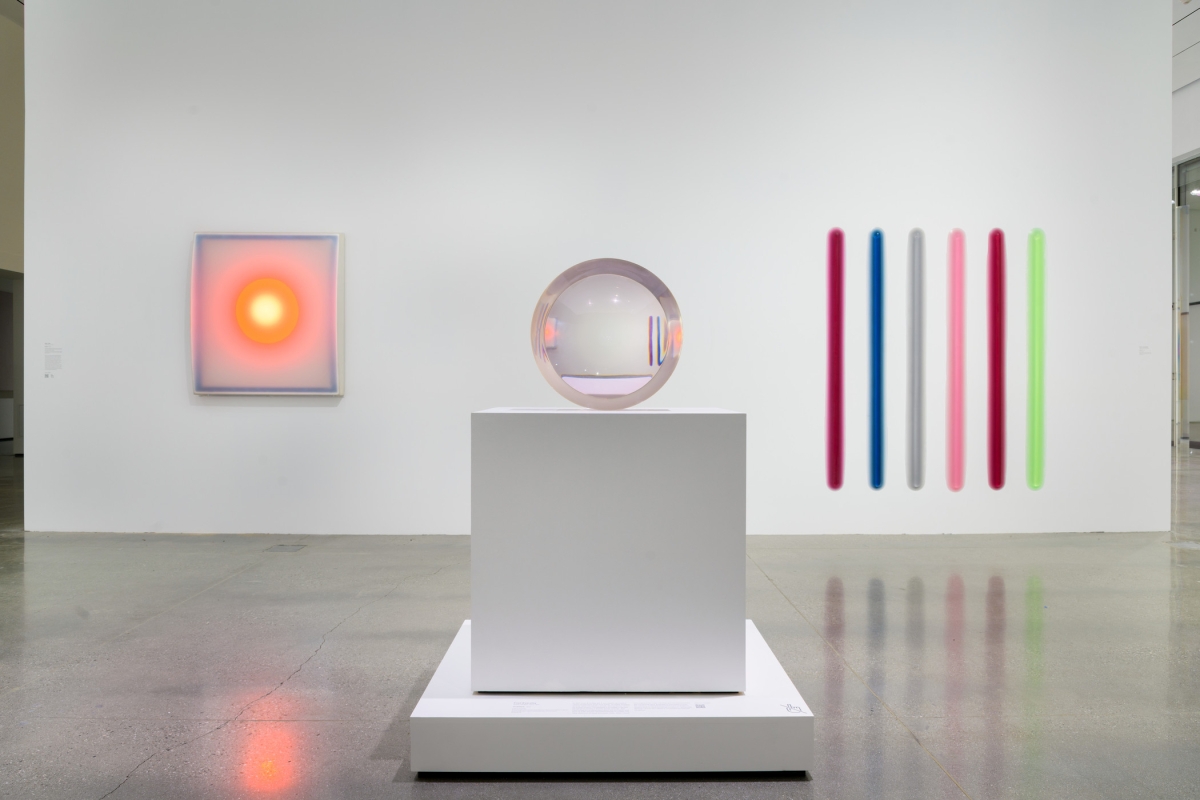 During the hands-on workshop held at Crafted Kitchen, Lexie Park and Willy Hu, the artist duo behind the popular food and design entity known as Eat Nünchi, led participants through the basics of making geometric jelly desserts. They took inspiration from the exhibition Light, Space, Surface: Selections from LACMA's Collection, currently on view through October 1. In fact, their process utilized some of the same methods used to create artworks featured in the exhibition more traditionally found in industrial manufacturing than in food or fine art. Swapping plastic and resin for agar agar, participants produced simplified versions of jelly desserts that are currently wobbling their way around LACMA: Eat Nünchi's jiggly green apple–flavored edible sculptures are now available to order at Ray's, also through October 1.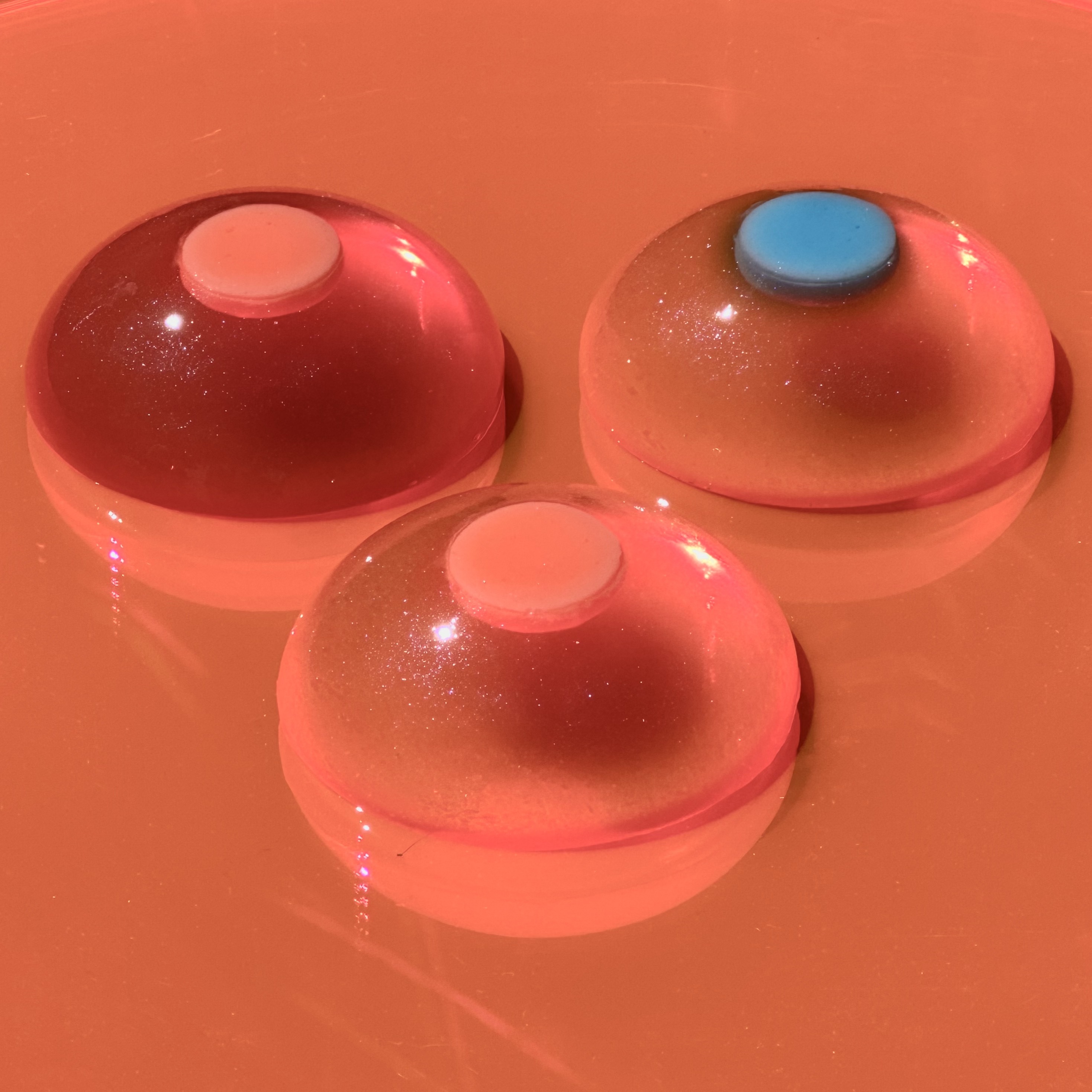 Food is already a hybrid art form. The line between traditional art and culinary practice is extraordinarily porous, and cooking shares many traits with performance art, time-based media, writing, textiles, and decorative arts, to name a few. Often when food is discussed, taste is the first sense to come to mind, but food must occupy multiple sensory lanes at the same time in order to create one total notion of flavor; this experience usually gets lumped together under the single broader umbrella of taste. Sight, smell, touch, and even sound are frequently major components of experiencing food. From the smell of wood smoke used in a barbecue to the snap, crackle, and pop of certain cereals, many dining experiences rely just as heavily on these sensory inputs as a dish's flavor. 
In modern and contemporary art, artists like Félix González-Torres, Alison Knowles, Agnes Denes, Rirkrit Tiravanija, and Ed Ruscha all utilize very different facets of cooking and food culture to achieve a variety of ends and convey distinct messages, challenges, and lamentations. Oftentimes these artists employ eating and cooking practices into their work precisely because food is multifaceted and multisensory, frequently challenging physical or conceptual boundaries.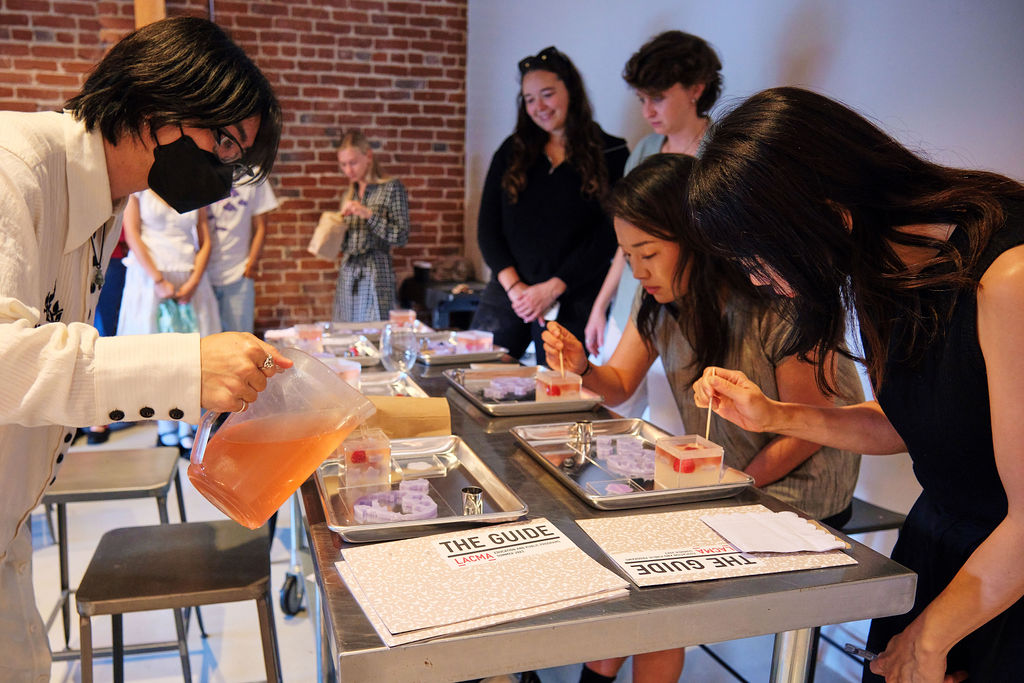 With so many nuanced practices in mind, Cooking with LACMA has and will continue to embrace a diligently multimodal approach to art and culinary history. This purposefully experimental tack has allowed us to create numerous kinds of tables for people to gather around. In the flow of everyday life, people come together over food for various reasons: celebration, mourning, creative outlets, simple utility. A truly encyclopedic and decolonized art history follows a similarly nonlinear and organic pattern. Simply put, food is one of the oldest storytelling vehicles around and we aim to give voice to as many histories as we can.
Looking forward, we move toward a rather tasty year featuring multiple upcoming exhibitions that revolve around food. We invite you to join us for as many food programs as you can since no two will be exactly the same. All previous online iterations of Cooking with LACMA can also be found on our YouTube page. 
Come sniff, knead, ferment, crunch, and digest your way through art history with us.
Eat Nünchi's jelly domes are on the menu at Ray's and Light, Space, Surface: Selections from LACMA's Collection is on view in BCAM, Level 1, through Sunday, October 1.