LACMA recently launched an initiative to collect and exhibit modern design from Latin America. In the last two years, the department of Latin American Art started to build an important collection of modern Mexican silver, in large part thanks to the generosity of a number of collectors across the US. Our holdings include signature pieces by William Spratling (1900–1967), Los Castillo (c. 1942–1948), Héctor Aguilar (1905–1986), and Margot van Voorhies (1896–1985), among others. 
To this growing collection, we recently added a major gift of Peruvian works by the artist Graziella Laffi (1923–2009). Often referred to as the "Spratling of Peru," Laffi designed and made exquisite jewelry and hollowware that reflect the convergence of pre-Columbian imagery and techniques and modern design.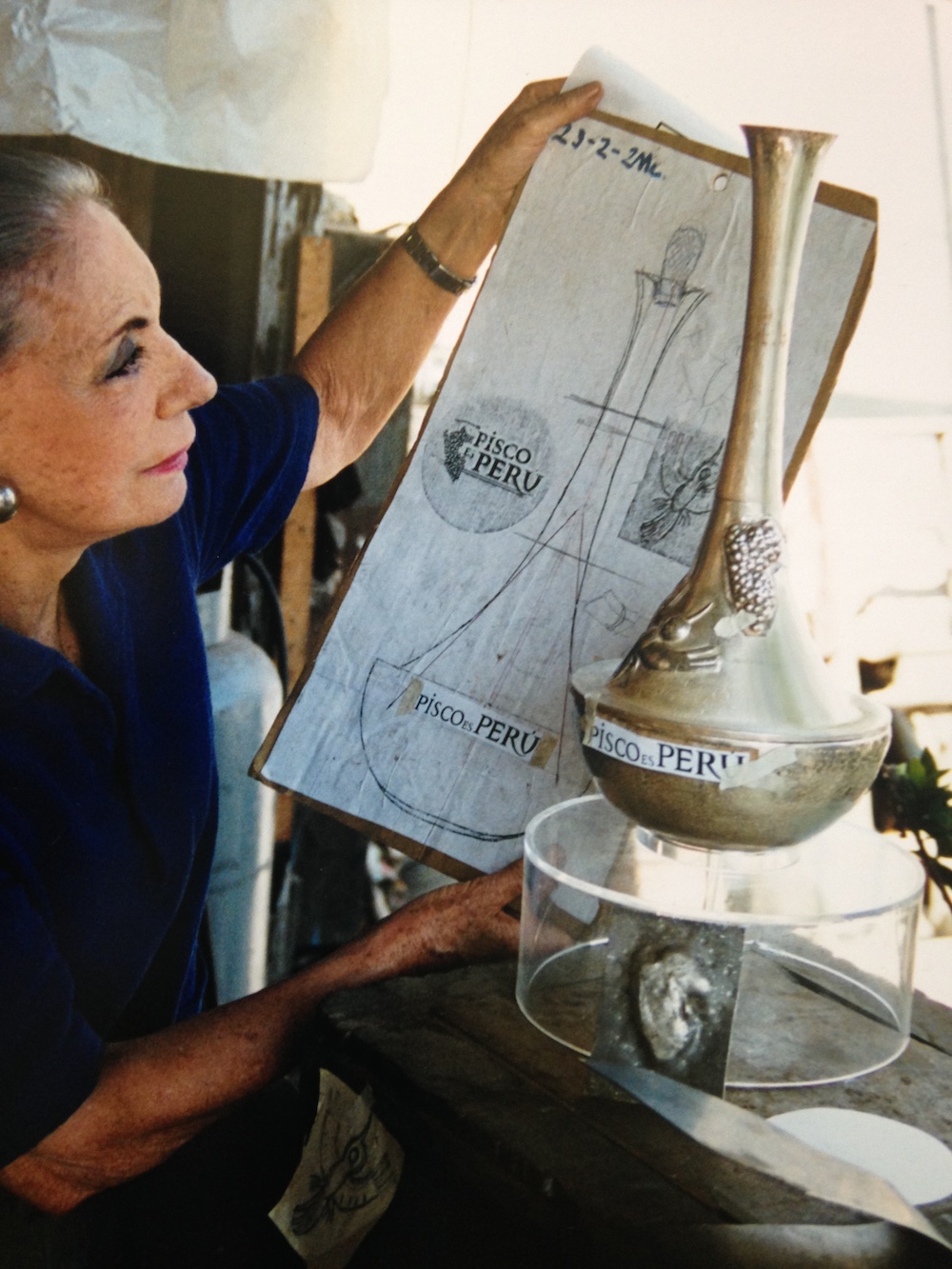 Born in Florence, Laffi studied drawing, painting, and architecture before turning her attention to silversmithing. In 1947, following the throes of World War II, she immigrated with her parents to Peru. Soon after arriving in Lima, her father, Gino Laffi, began exhibiting his work at the Centro Italiano, Lima, and not long after in 1953 he opened a small workshop (Casa Laffi), where he produced silverwork influenced by contemporary Italian tastes. Although Graziella's work differs markedly from that of her father (much of which was geared to the tourist market), it was at his workshop that she developed her remarkable skills as a silversmith.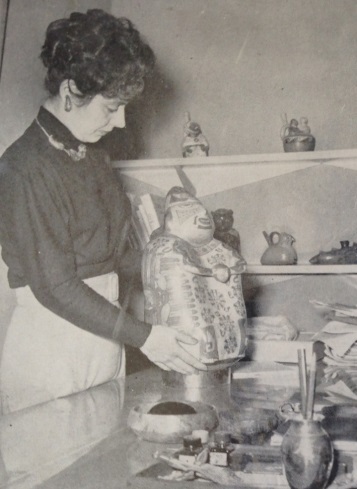 Profoundly fascinated by her adoptive country, Graziella traveled extensively throughout the region, studying many of its antiquities. Significantly, when she arrived in Peru, the country was deeply engaged in a search for its own artistic identity and the desire to create a modern visual vocabulary rooted in pre-Columbian motifs. Laffi was particularly captivated by Peru's ancient past, which led her to research many of its antiquities. She also began collecting and zealously guarding pre-Columbian objects.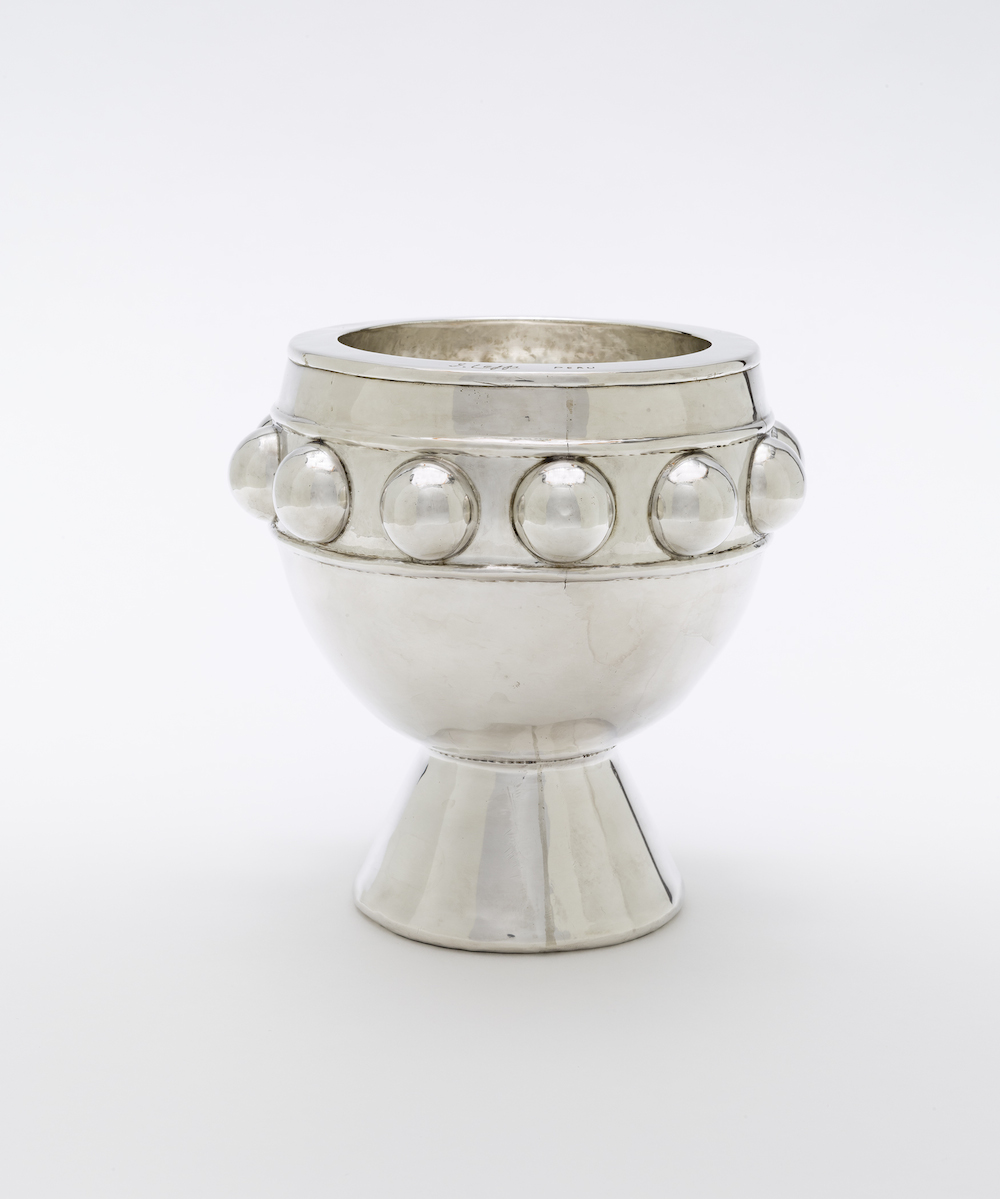 Working with materials and techniques native to Peru, Laffi reinterpreted pre-Hispanic objects such as the quero and the acquilla. These large wooden and metal cups were important ceremonial vessels in ancient times for drinking chicha (corn beer). Produced in pairs, they were used by the Inca in ritual ceremonies to cement social and political relationships.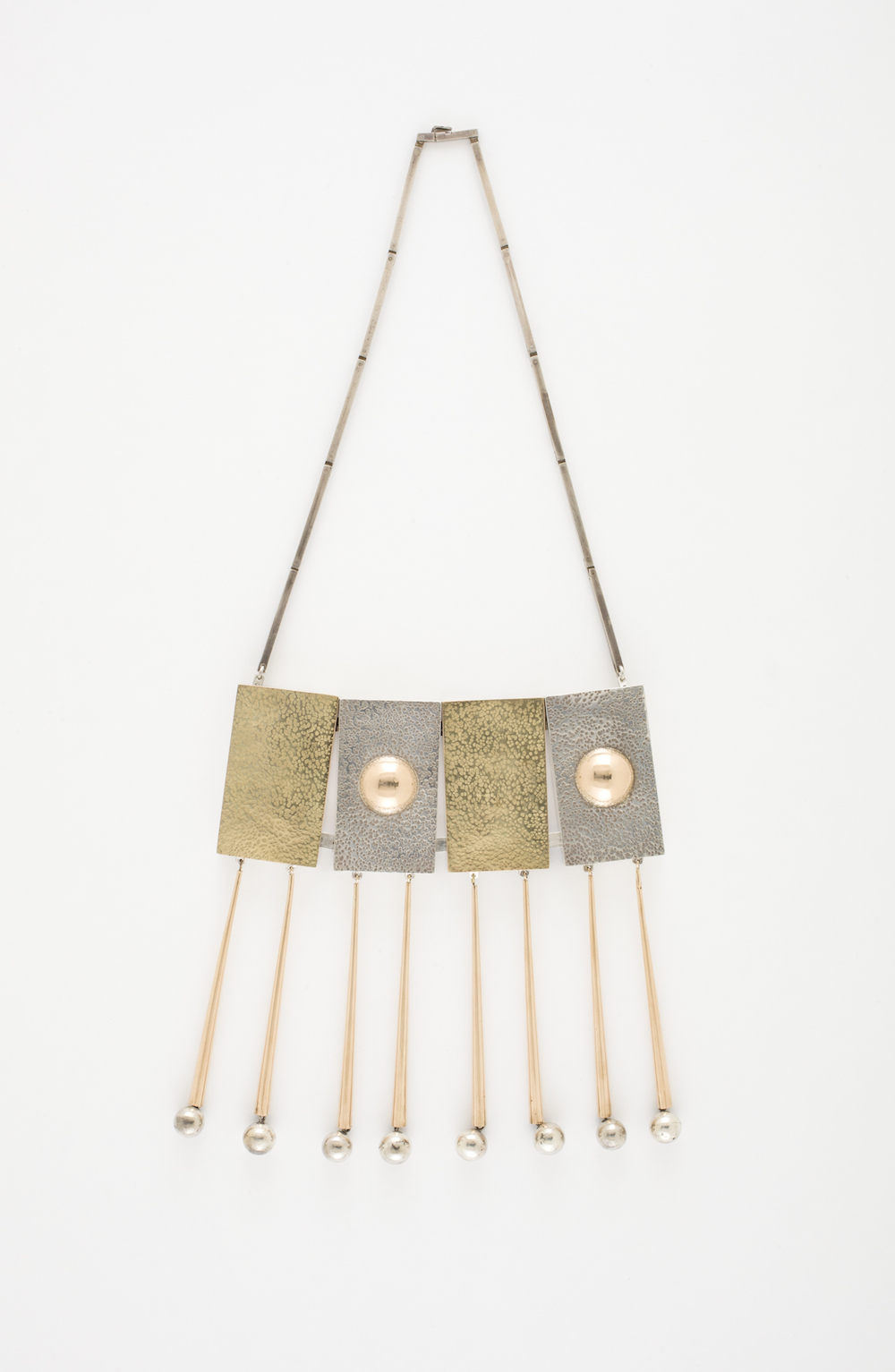 In this bold necklace, Laffi alternates gold and silver metals, possibly in response to the value accorded to bimetallic objects in Andean times, and their connection to the concept of complementary duality in Andean religion. The necklace is also clearly inspired by the quipu.
A brilliantly conceived recording device that was portable and had infinite numbering capability, the quipu was essential to the complex administration of the massive Inca Empire and is still used today in some towns. Based on a system of colored and knotted cords, quipus kept track of everything, including provincial populations, contents of huge storehouses, hours of compulsory labor and supplies, and amounts of offerings to the many gods worshipped by the Inca and their subjects.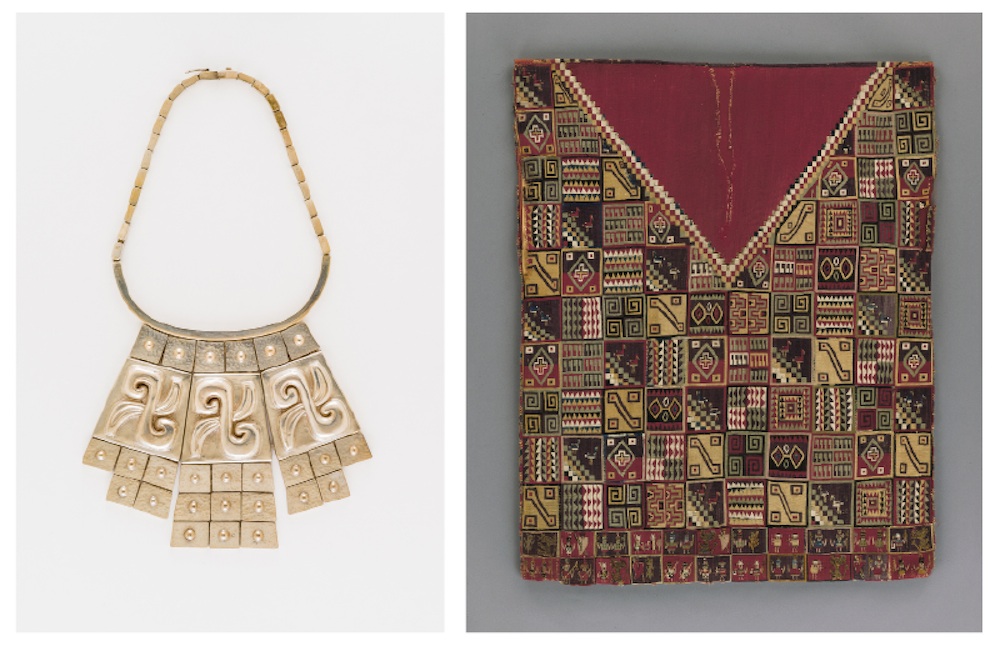 Other works, such as this exuberant necklace, are ornamented with stylized tocapus, geometric motifs of lineage, rank, or profession associated in ancient times with the aristocracy, as seen in this man's tunic, or uncu. 
A selection of Laffi's works is now on view in the Latin American galleries in the Art of the Americas Building; we are also planning a larger exhibition devoted to the artist and her remarkable work. Stay tuned for more on this project.