We're still beaming from our 50th-anniversary celebrations a few months ago. We wouldn't have been able to get this far without the people who made this possible—our long-term members, donors, and visitors. One of the most gratifying things about feting our birthday here at LACMA has been the opportunity to thank these generous supporters.
In April, we hosted a Loyalty Lounge, where people who had been members for 20 or more years could have coffee, a few cookies, and conversation.
I sat down in the Loyalty Lounge to chat with a few of our committed members. Check out the testimony below to hear about what they're saying about us.
LACMA members are invited to special member-only events throughout the year. Be sure to visit us after hours on June 15 for a Member Monday, to see these select exhibitions: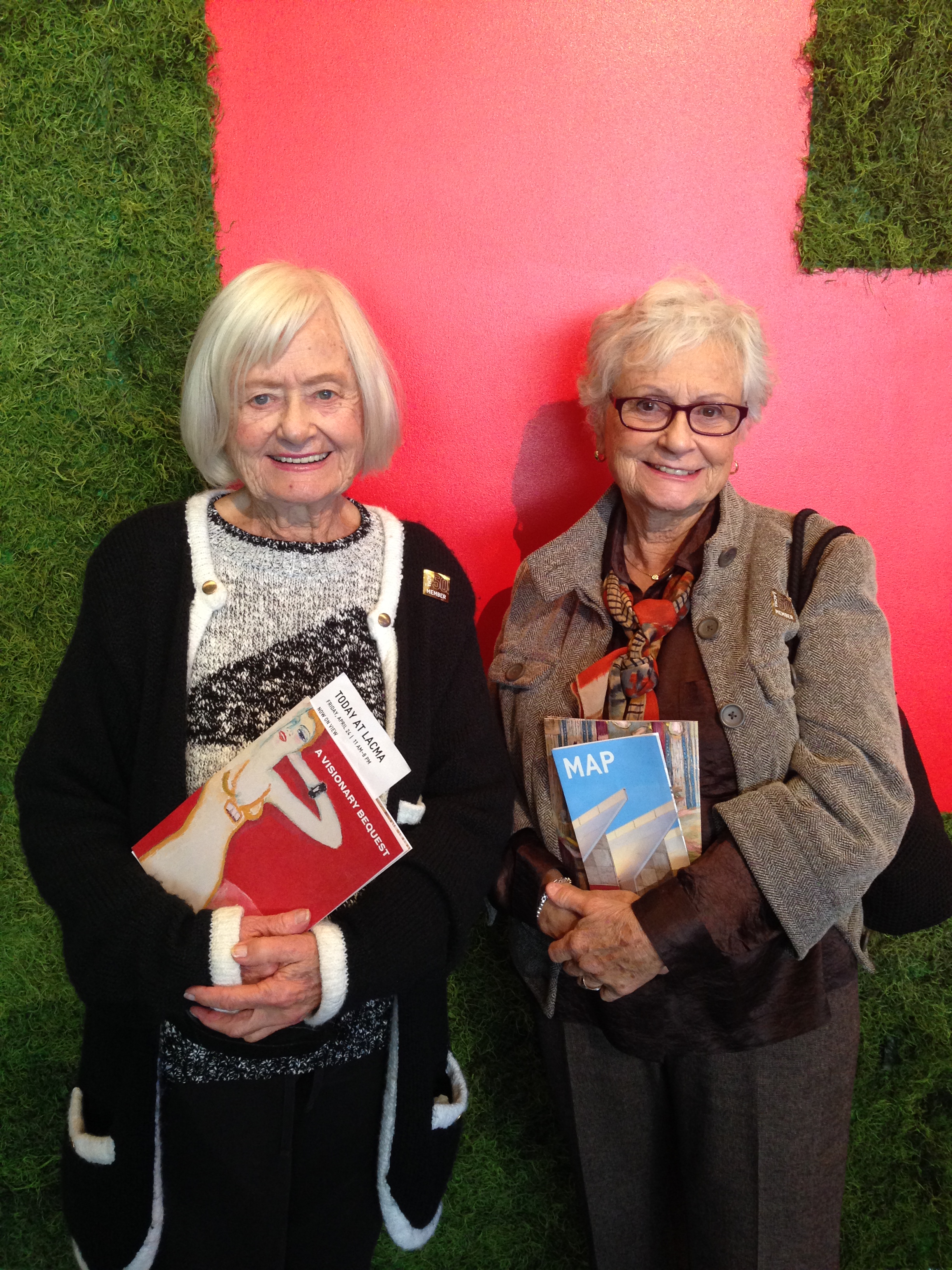 Yes, [50 for 50] was wonderful! I saw the Ernst Ludwig Kirchner's Dancer with Necklace; it was just in the paper! One of my favorite works at LACMA—I didn't see it today, but I think it's a Kirchner—is of a mother and baby laying down. Very raw; I love his work. I love German Expressionism! It's my favorite stuff.
Also, the second floor of the Art of the Americas Building was great. There were a lot of things from the permanent collection, and when you see them in different context, it makes you look at the art again. And we went over to BCAM, too. We saw a lot today.
—Rhoda Howard (with her sister), member 33 years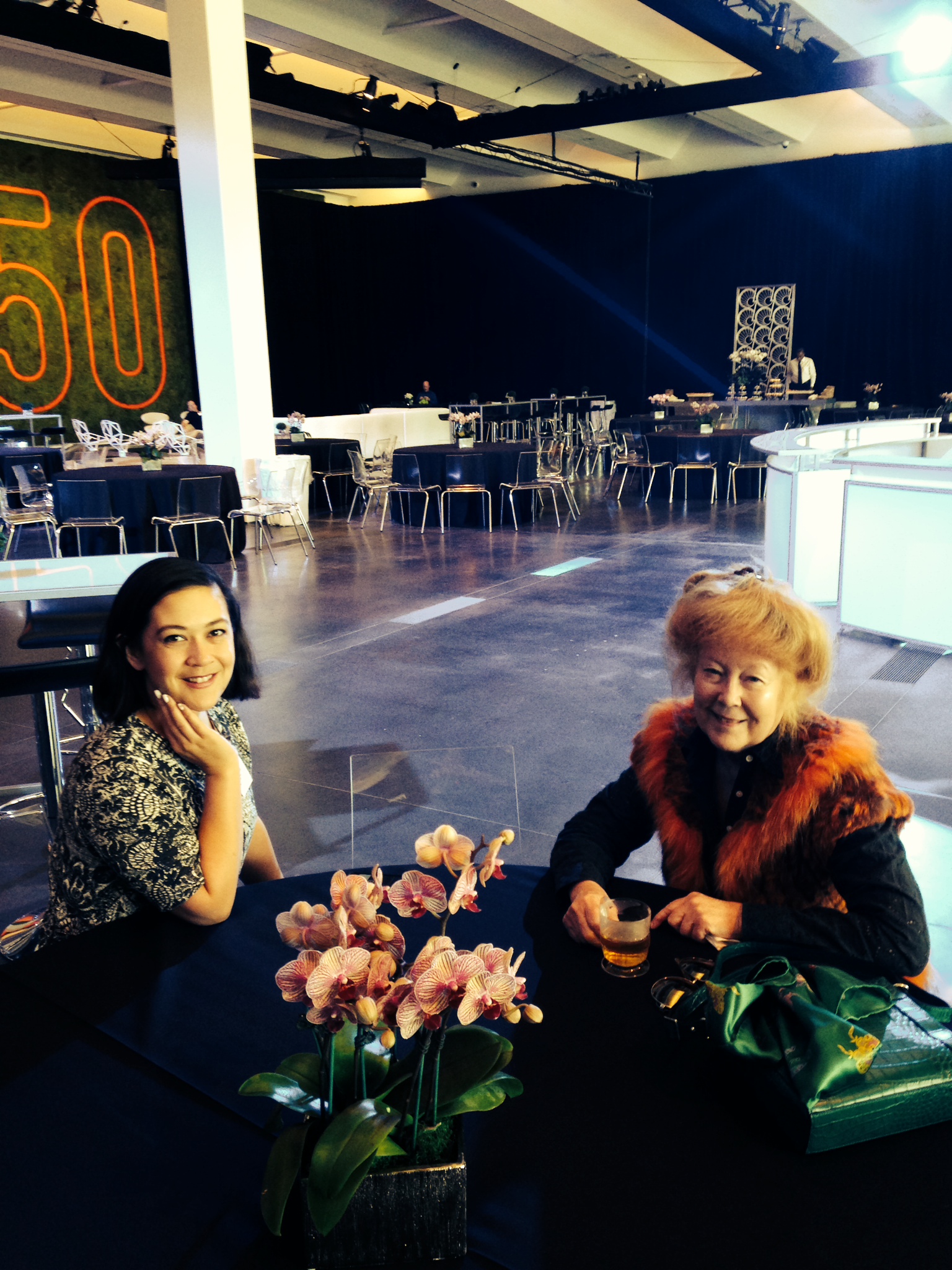 I retired from a career of teaching ancient civilizations to become a writer instead! I also began giving lectures at the museum. As a matter of fact, I was the lecturer who presented the first King Tut exhibit to LACMA staff. That was one of my specialties!
—Carol Stanley, member 34 years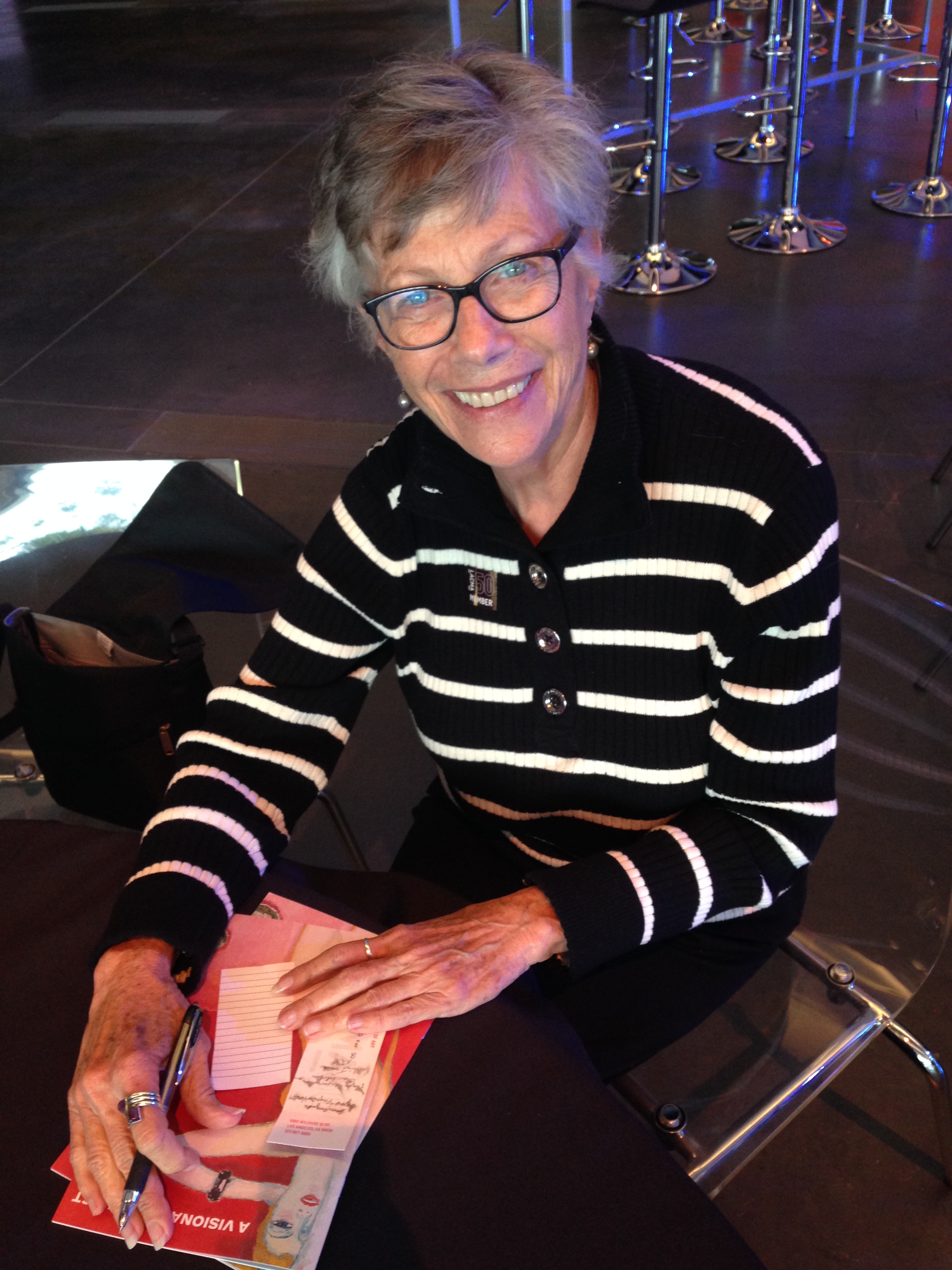 I started [taking notes] when I married a man who was a collector. We'd go to museums all the time, and it was this overwhelming thing. You're seeing so much. So I take notes because it helps me to remember. My husband passed away five years ago. He had been collecting art since he was 15. He taught me about art; I didn't realize it was something you could own. I thought you could just go to galleries and museums to look at it, but he was buying and owning art. And there was a painting that actually used to be in LACMA, and it was deaccessioned. It's a beautiful winter scene. And it's big! We have it! After my husband died, I started thinking, "What do I do with some of the art?" So maybe it will come back.
—Sybil Rosen, member 31 years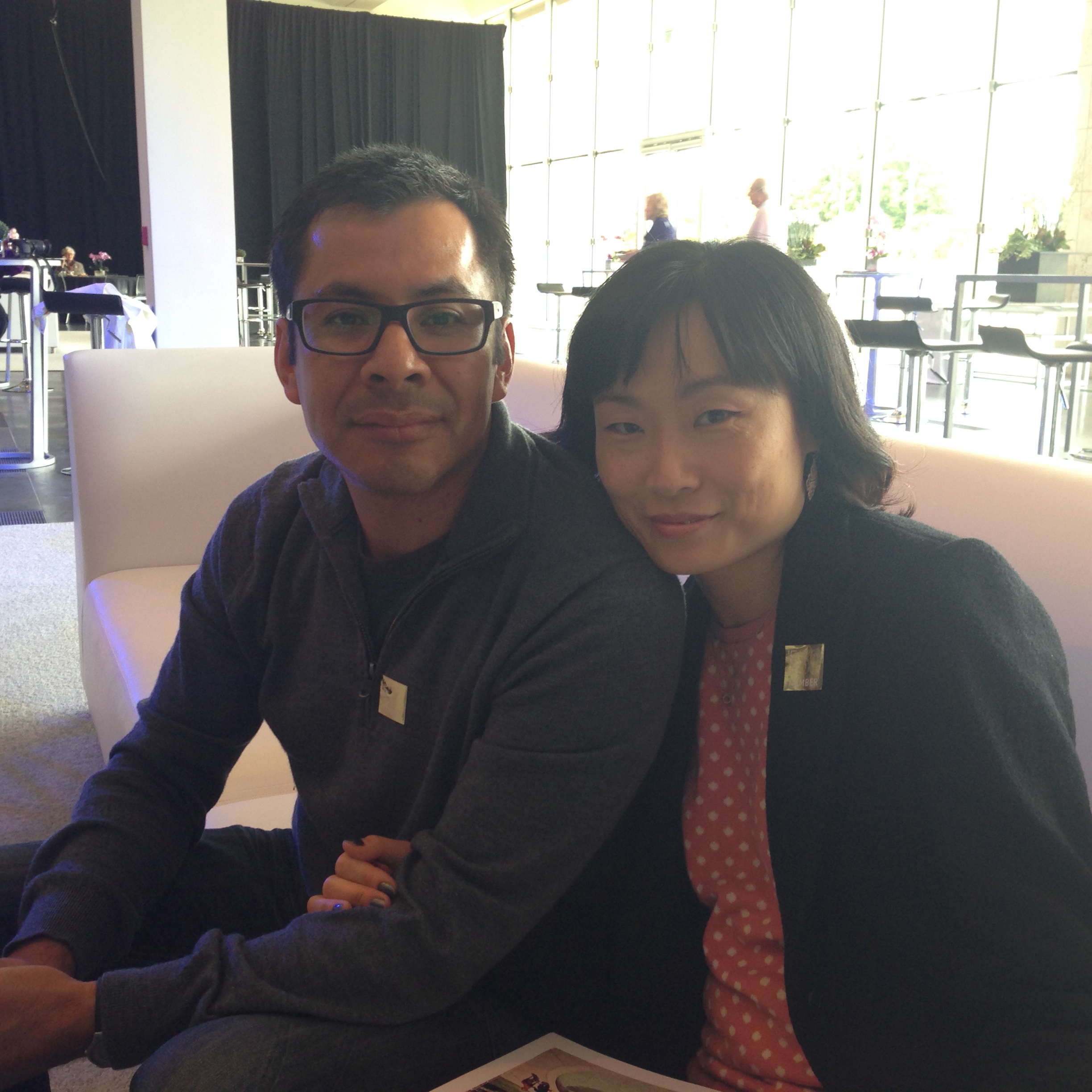 We have a little one—she loves the spaghetti strings (Jesús Rafael Soto's Penetrable) and the Boone Children's Gallery here where they can paint. But we can't really enjoy the galleries as much with her, so this is a nice treat! It's nice to compare the museum back in 1994 and now: so many people visit! It feels vibrant.
—Noe Martinez and Sang U. Bae, members 21 years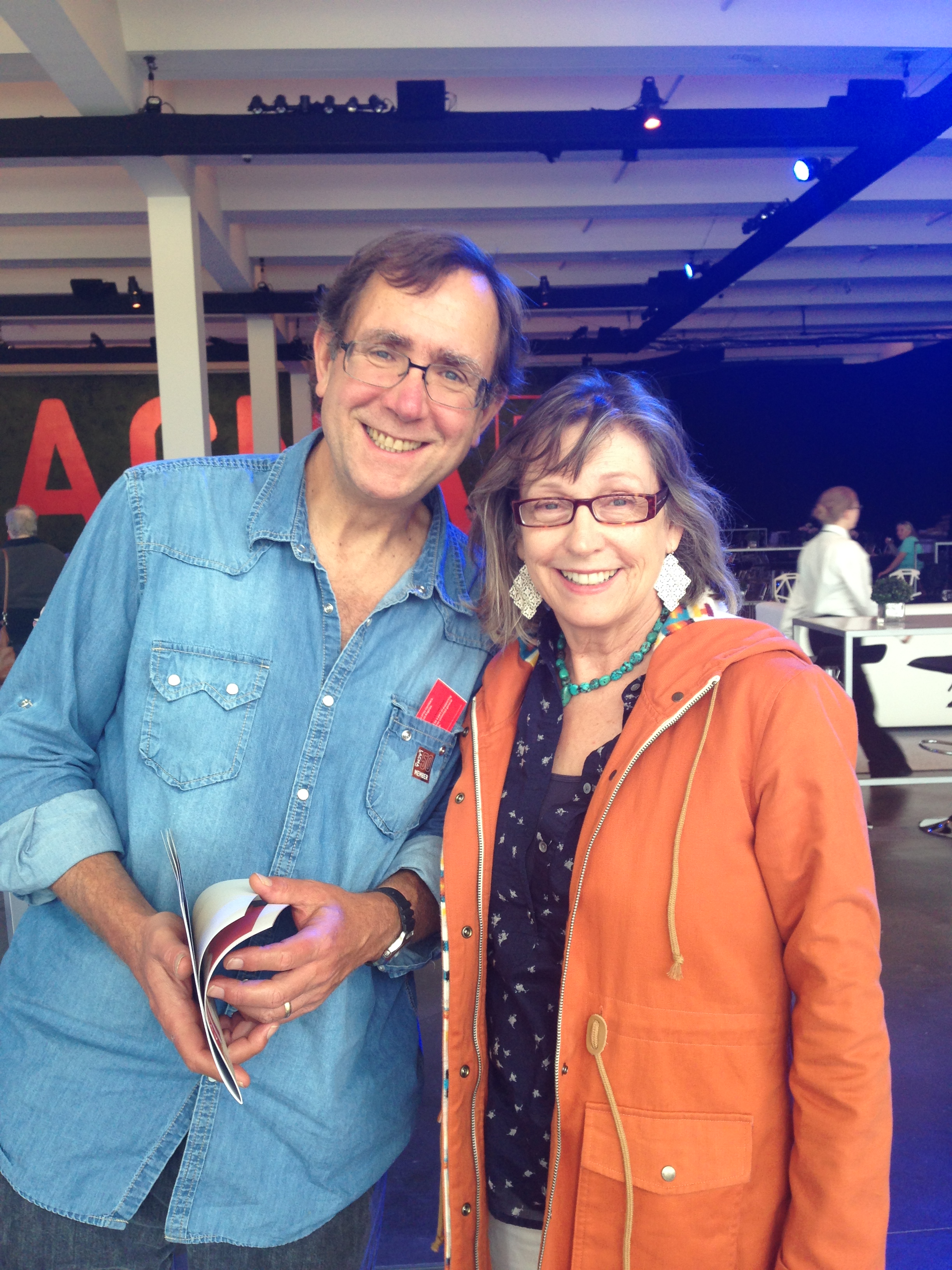 We joined LACMA as soon as we moved to LA. We moved here to raise our family, you know, we had one child and one on the way. Leaving New York and the richness of that stimulating environment, I just thought, "Well when we get to LA, we just have to join LACMA!" I came to feel that the newness and the flashiness of Hollywood wasn't connecting with me, but I found that I could connect with the La Brea tar pits and the way it met, geographically, with LACMA. LACMA just opened in 1965, right next to the vestiges of the most primordial life source: the tar pits. It was all in the same block. So this is kind of a center for me, and my life, and LA, and what it means to be in LA and be an Angeleno.
—Ann and Mike Pitts, members 25 years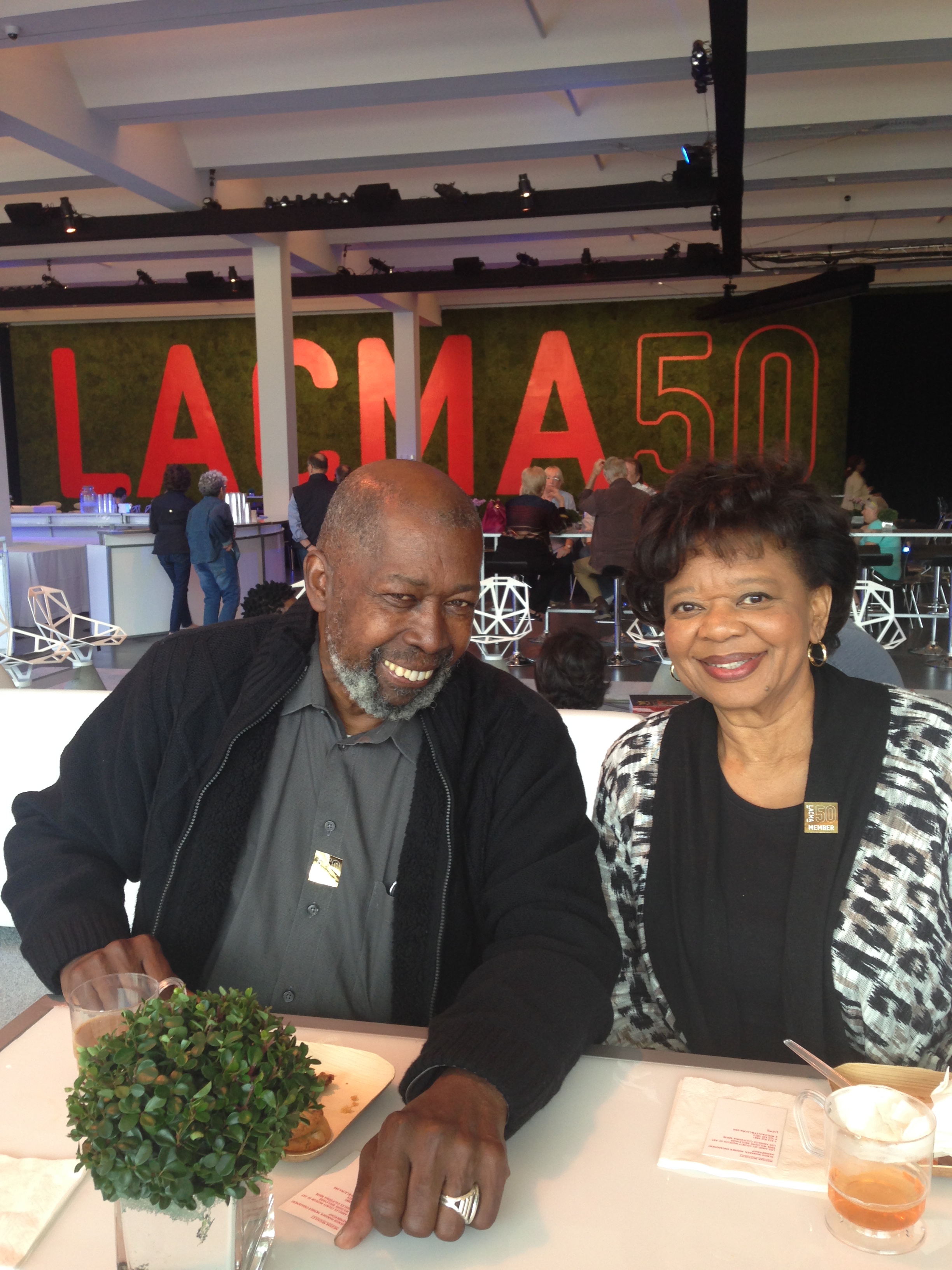 I used to work for the LA Times, and I did the layout on [curator] Maurice Tuchman, but I missed the Art & Technology show! I'm working on something about art and technology now, about faces, particularly starlight and the human face. I think that the chemistry of the stars is also part of our bodies. 
—Aaron and Althea Howard, members 25 years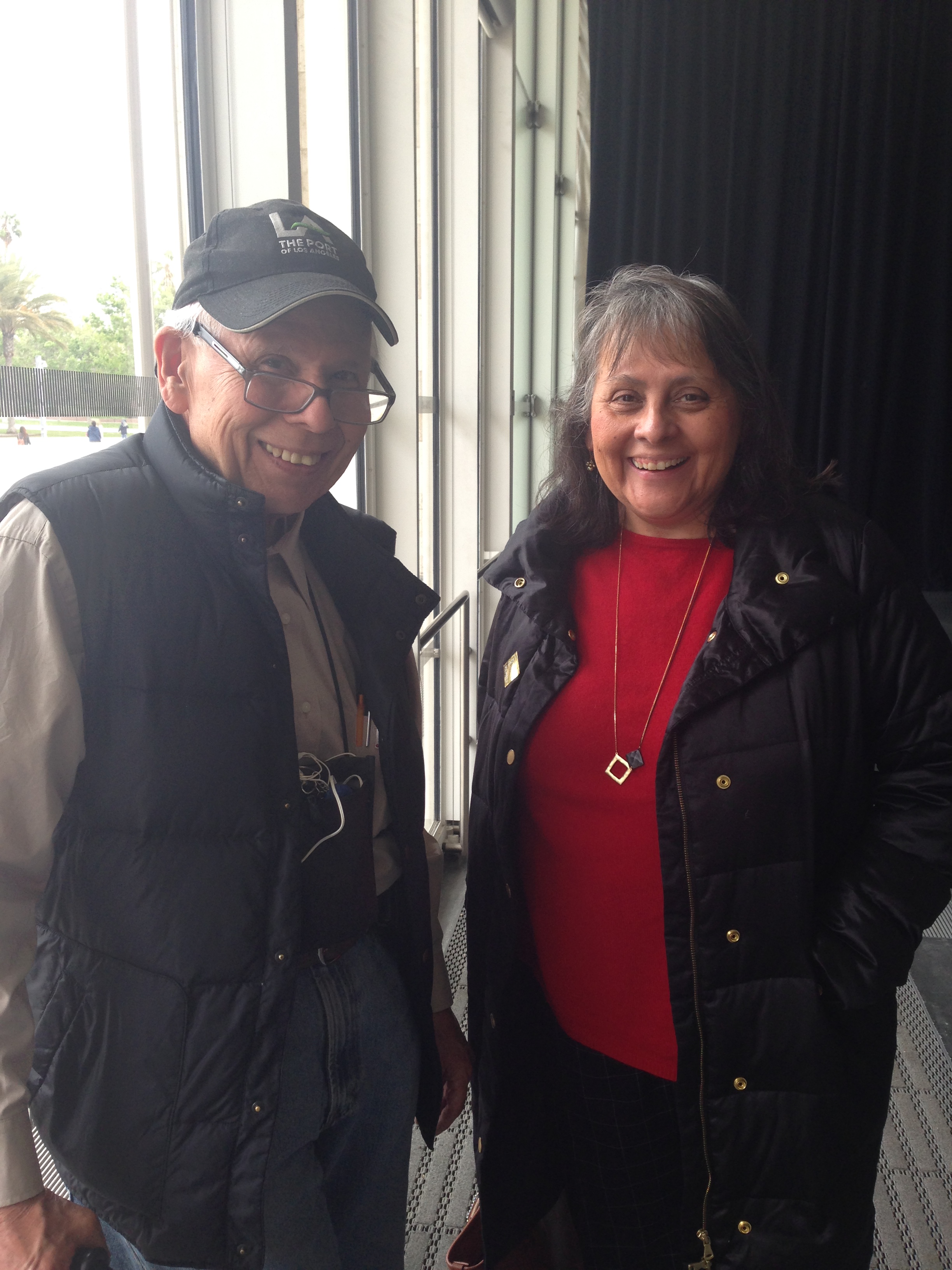 We think LACMA is one of the most wonderful places in LA. I have to tell you, your NexGen program is very important. You need to expose kids to art. My daughter is an artist, and she's studying at Columbia University in New York City. If we didn't bring her here to just look at things, get her exposed and excited about art, who knows? I've seen the museum get more involved with getting kids more interested and focused and educating them on what it is to visit a museum. That's really great.
I'm a member because I want to come and look and enjoy. Art, for me, is very therapeutic. It's soothing. Its vibrance and colors speak to me and totally take me away from what I typically do, which is very political work. Art gets me into this creative realm that I really, really enjoy.
—Ramona Cortes Garza and George Garza, members 34 years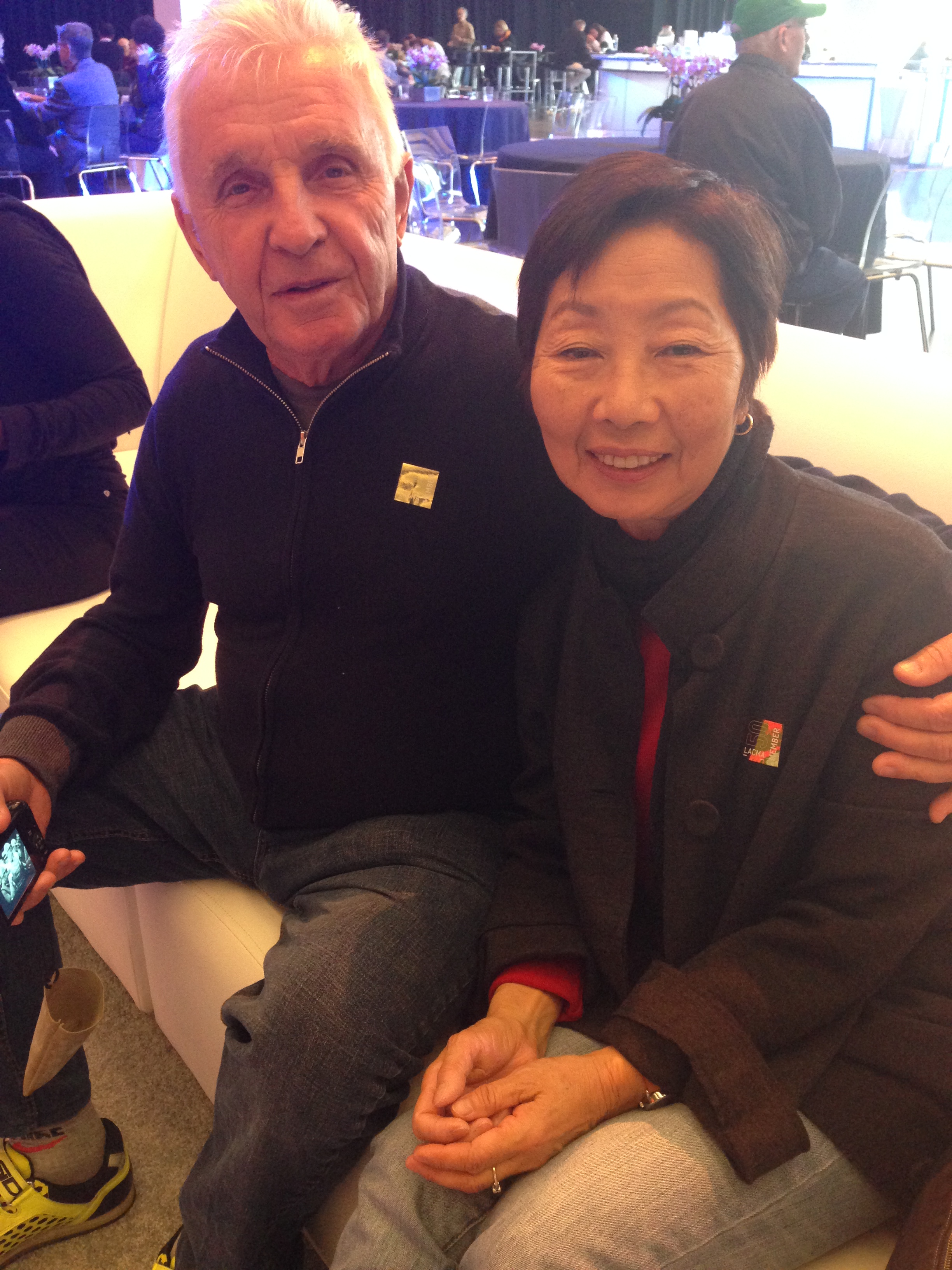 Takako: He paints.
Horst: I paint by numbers! I'm colorblind!
TM: No, you're not! No, seriously, what kind of art do you enjoy?
HS: Anything. Art is anything. That chair is art. The whole room is art. Sometimes even people are art. This is a good place. I do a lot of traveling in Mexico and I collect pre-Colombian art, and you have a good collection here. It's amazing. The whole campus is great. We just drove up Wilshire, went to the tar pits, which is REALLY historic, and then you've got this modern building connecting it now.
TM: We usually come visit together. If it was possible, he would come every week and just keep seeing the same exhibitions.
LACMA: How did you meet?
TM & HS (simultaneously): That's a long story.
TM: Our friend—my girlfriend's husband called me and said: come in and meet this crazy artist. He's pretty good!
HS: He meant my paintings! I'm still working on my personality.
—Takako Muramatsu and Horst Stuewe, members 29 years