At the entrance of Playing with Fire: Paintings by Carlos Almaraz is the following text, written by curator Howard Fox: "[Almaraz] often painted the city as a place of surging visual energy and human activity, a raucous orgy of infinite possibilities bordering on the verge of chaos. His L.A. is an alluring, beckoning world, and an audacious place."
These words pull you into the galleries, where Almaraz's bold, large-scale paintings of our city entirely reflect this poetic description. The images are overflowing with feeling, much like the city itself.
Playing with Fire is one of three exhibitions on view presented as part of Pacific Standard Time: LA/LA, a far-reaching and ambitious exploration of Latin American and Latino art in dialogue with Los Angeles. This initiative is also the inspiration for this year's Muse 'til Midnight, LACMA's annual after-hours summer party.
ArtDontSleep, our entertainment partner for this event, has brought together more than a dozen DJs for this special event. We had a moment to speak with five of them in anticipation.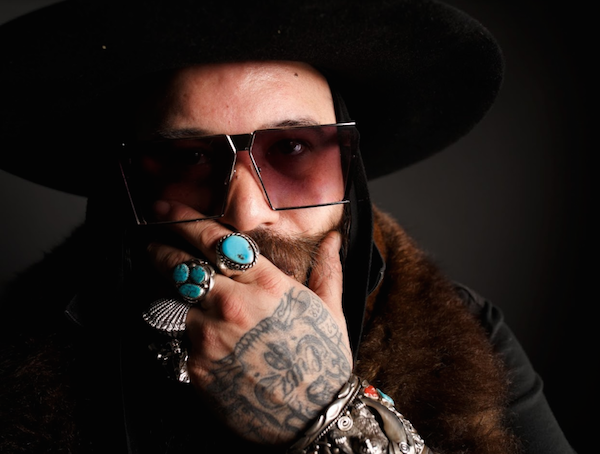 Please share whatever you'd like about yourself.
DAVE MATA: I think I am from Earth; I am not sure this is my first time here. My father was a Mexican from Galveston, my mother is an Italian from Chicago. This means little more than there was a lot of cheese and yelling in my childhood. 
DJ CHATOYANCE: I was born in Philly but have been a (Bay Area) Cali girl for 25 years. I am Native American and Caribbean. More specifically, West Indian. My island family is from the Virgin Islands: St. Thomas and St. Croix. I identify as black and brown.
DJ ABRILITIA: I was born in Los Angeles and raised in the Inland Empire. All of my family is still in Southern California. I've been living in the Bay Area for the last eight years. I consider myself Latina; my mom is from Costa Rica and my dad is Mexican.
DJ LADY Z: I was born and raised in Oakland.
RUBEN MOLINA: I'm from Los Angeles. My parents came to Los Angeles from El Paso, TX in 1953 before I was born. After moving around Lincoln Heights and Cypress Park we settled in Elysian Valley. Through my parents I found a love for music and started to collect records around 1965.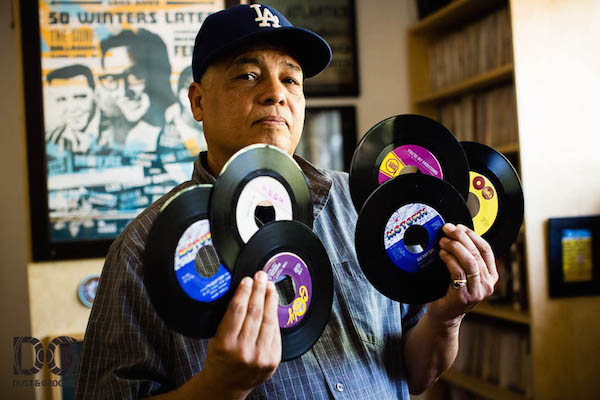 OK, let's set a tone. You're driving down the 101 near the beach (there is no traffic) and the weather is perfect. What song is playing?
MATA: If I'm driving down the 101, you should check real quick to see if I accidentally stole your car. 
CHATOYANCE: I try to do some sort of coastal healing every week if I can. For this ride, I'll say Solange's "Weary" because of relevance and because I got to meet her at Outside Lands!
ABRILITIA: "Algo Muy Profundo" by Ralph Weeks & Los Exciters, it's soooo smooth and romantic.
LADY Z: Immediately what started playing in my head is "The Memory" by Roy Ayers. Cali as f*ck.
MOLINA: WAR, "Go."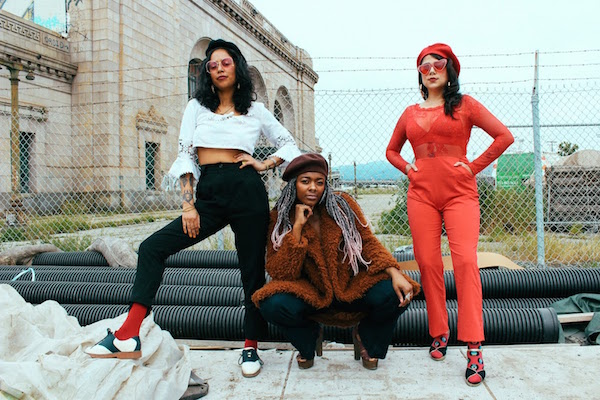 Do you remember your first art experience? What was it?
ABRILITIA: My first art experience ironically enough was at LACMA when I was in the sixth grade. I was in this public school program called "GATE: Gifted & Talented Education" and they would bus kids to different (nicer) elementary schools, college campuses, and museums. This was the first time I ever saw fine art up close. I remember talking to a Buddhist monk there and making a donation with the little money my parents sent me with. It was a trip!
MATA: I was on a field trip in 5th grade to the Museum of Science and Industry in Chicago… these ladies in the row in front of us (who were totally in eighth grade or something) told me that when I grew up I was going to be a "heartbreaker." I knew it was meant to be a compliment, but at the time it really didn't add up to the sort of thing I thought a grown-up romantic guy would want to be. I was so confused.
MOLINA: Art has always been a part of my life. I remember in elementary school, right after summer vacation, the teacher asked us to draw a picture of a summer highlight. Well, we were poor and didn't go anywhere, so I drew a crayon scene depicting American Indians attacking the U.S. Cavalry. It was a scene from a movie. A few days later when [the teacher] was returning the graded artwork, she asked me if she could keep it because her husband loved it. I was proud.
What was the first CD or album you ever purchased?
MOLINA: Muddy Waters Chess Records box set—still amazing!
CHATOYANCE: P!nk's "Missundaztood"
ABRILITIA: Puff Daddy & Faith Evan's single "I'll Be Missing You"
LADY Z: Prince "1999" and Erykah Badu "Baduizm" 
MATA: I'm not answering this. [ed. note: readers, feel free to leave your guesses in the comments below]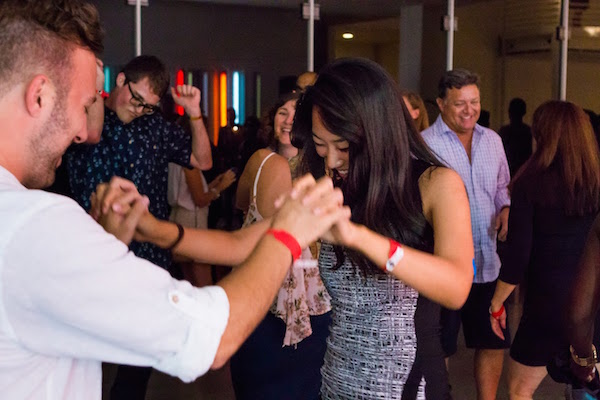 What should people expect from your set at Muse 'til Midnight?
MATA: I'm going to play a haunting set of heartbroken ballads that drip with heartache and loss.
MOLINA: Sweet yet funky soul music.
ABRILITIA: The theme of our room [with Ruben Molina] is an ode to East L.A. Chicano music, so my set is dedicated to my dad. I'll be playing some select lowrider oldies and sweet soul. Get ready to swoon and sway. 
CHATOYANCE: So excited for 'Muse 'til Midnight! I'm going to be spinning some feel-good soulful tracks that have vocals I look up to, and content I can relate to. I'll also bring along a few of my international 45s I found while digging in London and Germany this summer.
LADY Z: People can expect a little bit of songs that bring me happy nostalgia, a lot of sweet soul from across urban American cities in the late '60s and early '70s and sad songs that make you wanna groove, shake, and smile.
Which room will you find first? Muse 'til Midnight is tonight, Saturday, August 19, from 8 pm to midnight. TIckets are available online until 5 pm and will also be sold at the door.