"It's very addicting. I spend my time looking at [art] and the joy that I get is unbelievable. It enriches me, lifts me up, inspires me. Every time I leave the museum I feel great!" LACMA member and patron Ben Barcelona has been visiting the museum regularly since he moved to L.A. in 1971. When interviewed for this story, he joked that he should be celebrating his own anniversary as a museum patron in conjunction with LACMA's 50th anniversary. 
Ben is one of our regulars. He visits the museum every week, like clockwork, often zeroing in on a specific exhibition or favorite area of the collection, such as the modern art collection where Picasso remains a firm favorite. He doesn't spend his entire day here, but instead focuses on a few hours of thoughtful, deep looking at specific works on view. "I go [to] savor it. It's beautiful. Especially when you understand the painting, the meaning and symbolism from the Renaissance to contemporary [art]…Where can you go? You know? Where do you want to spend your time? I'd rather spend my time in a museum." 
While here, he frequently joins The Art of Looking, the free, monthly lunchtime gallery conversation given by LACMA's Education and Public Programs Department. Like Ben, this program encourages close observation and discussion about the works on view. Taking place the second Thursday of each month, The Art of Looking constantly changes in focus and is led by different educators who each bring varying areas of expertise and teaching styles. While on the tour, the group might be asked to listen to poetry inspired by the artwork, watch a short video clip that connects to the object, or even make art of their own. As each educator has their own unique teaching technique the tour is always different, but retains the same goal of deep, concentrated looking.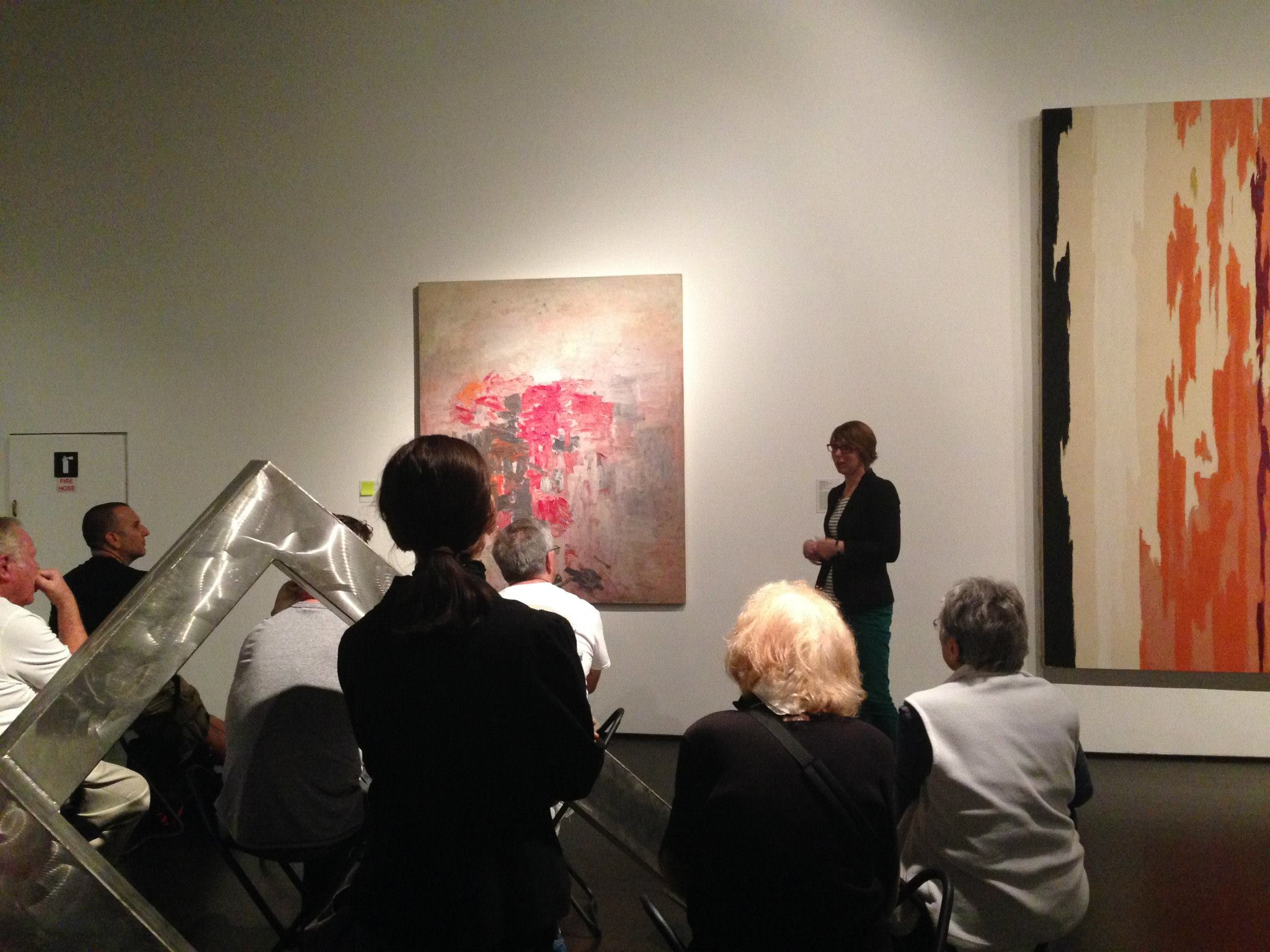 Ben uses these gallery discussions to help bolster his own ever-growing art knowledge and appreciation. Learning from fellow museum patrons and experiencing what he describes as an "aha moment" keep Ben coming back regularly. "I try to learn something about [the art] and at the same time I'm able to talk and listen to like-minded people where they give their own interpretation. Some people see things that sometimes I cannot see." Having an "aha moment" is an integral part of The Art of Looking. Though guided by an educator, the participants also help drive the conversation and often build off one another's observations, thereby making deeper connections to the works on view and sparking the all-important "aha!". 
Begun in 2006, The Art of Looking was started as a way to employ new touring techniques developed in the previous ten years in the field of museum education. Utilizing these newer methods, LACMA's Education and Public Programs Department decided to develop a monthly tour which examined fewer works through a more in-depth and conversational approach. This allowed participants to hone their observational skills and engage in lively discussions about art. Participants are encouraged to be curious, share their thoughts, and ask questions while the museum educator steers the talk offering information on the object's art and social history, artists' biographies, materials and technique.
Since its inception almost ten years ago, The Art of Looking has grown in popularity and gained a steady following of regular attendees, such as Ben. Interested in learning more about The Art of Looking? Join us on our next tour. Check lacma.org for topics and more information.
Then & Now highlights individuals who have had a deep engagement with LACMA and its collections through education programs.