I am part of a team of educators dedicated to one of LACMA's outstanding outreach programs. Prior to joining the museum as a full-time coordinator, I spent five rewarding years teaching for LACMA's two mobile classrooms, the Ancient World Mobile and Maya Mobile, moving from one middle school to the next. Each mobile provides a unique learning experience for 5,000 students every year. As an educator, I've often wondered what impact we have had on the many students who have gone through the program, and whether they would even remember their experience years down the line. It's a good feeling when, every now and then, we come across a former student who has been through one of the Art Mobiles. It is always a pleasure to hear what they recall from participating in the program.
Ruth "Tuti" Velasquez was a 7th grade student at Henry Clay Middle School in South Los Angeles when the Maya Mobile visited her school in 2004. Ruth recalls going into the mobile and painting a ceramic tile with glaze. She also remembers the follow-up field trip to LACMA. She told me that, even though she was a very cynical middle school student, the Mobile program made a powerful impression on her, particularly when the tile she painted was returned to her after being fired at the museum. LACMA's multi-visit programs like the Maya Mobile create sequential learning experiences with ideas introduced and reinforced during subsequent visits and art making sessions. Concepts and images that are shown to the students while the Maya Mobile is located on their campus are revisited when they come to the museum for a follow-up tour. The Mobile was the only arts experience Ruth had during her entire middle school years.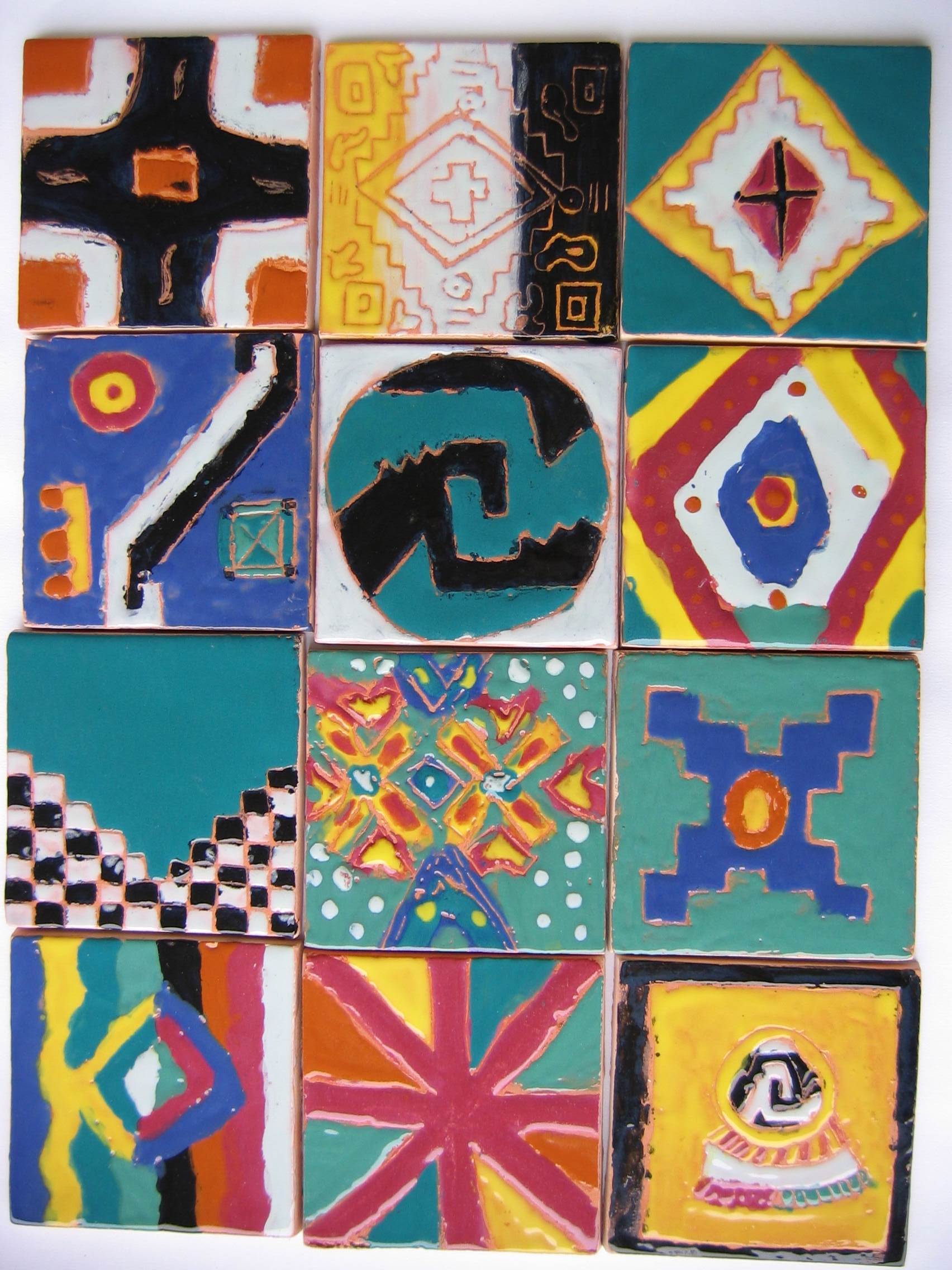 Later, Ruth was brought back to LACMA as a high school student by her older sister Julia Velasquez. Julia was an intern in LACMA's High School Internship Program and she wanted to share the museum with her younger sister. It was not until that return visit that all of Ruth's memories of the Maya Mobile returned. That was when she understood the intention of the Mobile programs; she was learning about her own heritage, which gave her a sense of pride, and that transformed her understanding of how museum experiences can expand on formal education.
Ruth now works for LACMA as an artist's assistant in the Education and Public Programs Department. She is in her last semester at California State University, Long Beach, studying to become a high school English teacher. She is looking forward to incorporating visual arts into her teaching—from her personal experience with the Maya Mobile, Ruth knows that discussions about art objects will stimulate critical thinking skills and provide opportunities for a long-lasting understanding of English.
The Maya Mobile, a 48-foot truck designed as an archeological site, travels to schools within the Los Angeles Unified School District, teaching students about trade and cultural development of the Maya, Aztec, and Inka, as well as China, the Ottoman Empire, and Renaissance Italy. It is designed to integrate with the seventh-grade curriculum and the state standards for history/social science. The program works with seventh graders for approximately three weeks at each school and includes free bus transportation for tours of LACMA's collections of medieval and Renaissance art. The Ancient World Mobile is LACMA's second traveling studio and classroom and is dedicated to teaching sixth graders in Los Angeles County public schools about art of the ancient world. Students explore the idea of living a virtuous life by studying symbols from the art of Egypt, Southeast Asia, and Rome. Art workshops are held on the Ancient World Mobile where students sketch symbols on tiles that are later fired at LACMA. Buses are provided for students and their teachers to visit LACMA to see and discuss related artworks in museum's galleries. These programs are supported by a grant from the Max H. Gluck Foundation.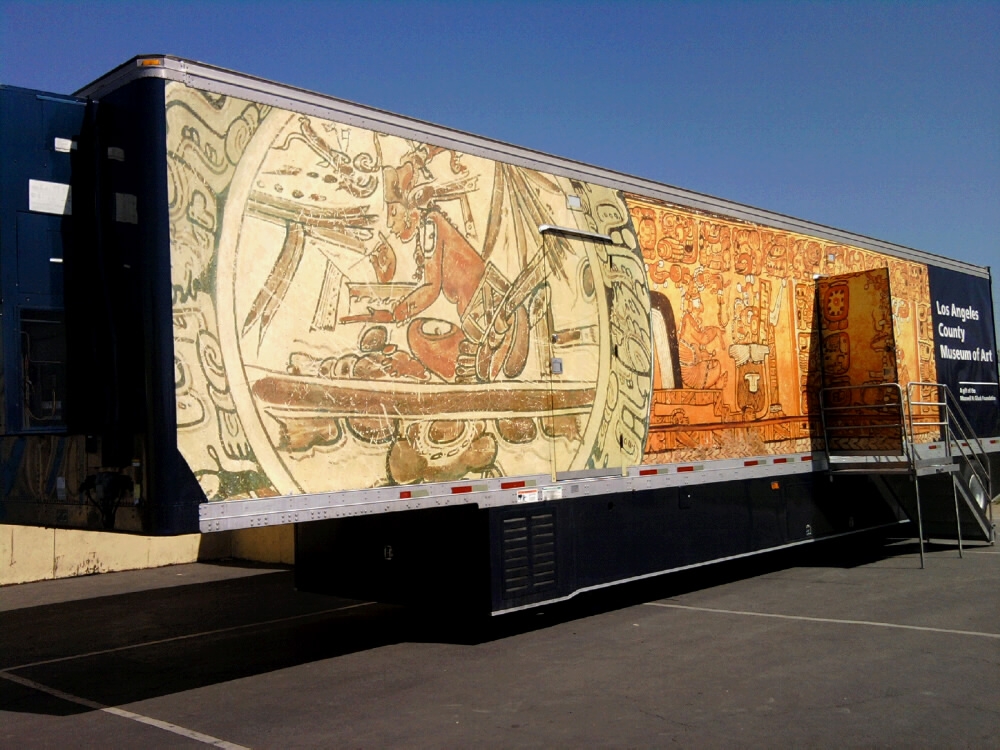 If you or someone you know was part of the Maya Mobile or Ancient World Mobile program, please share your story with us below.