We are launching a new membership program called LACMA Local. Designed specifically to connect Angelenos to each other at their hometown museum, LACMA Local is a fun, low-key way to hang out with like-minded people while experiencing art. We spoke to Kristen Shepherd, associate vice president of audience strategy and services at LACMA, to find out more. 
How did you come up with the concept for LACMA Local?
Local is an idea I started sketching almost two years ago, a little over a year after I moved to Los Angeles from New York. 
I looked carefully at LACMA's audience and noticed that we have a lot of local visitors who come throughout the year, but who never join and support as members. I thought it could be that these frequent visitors—who are clearly LACMA fans—are looking for a way to belong, but their needs are different. LACMA's membership team conducted surveys to gain some insight into what this section of our audience was looking for, and we learned something very interesting: there's a whole group of people that likes what LACMA does and loves coming to the museum, but isn't interested in the traditional benefits of membership (such as free admission). They want to connect with people and be part of a community without a big commitment.
I wanted to use this feedback to dream up an innovative program and help fill a gap I was experiencing myself as a new L.A. transplant. How do you meet people and make friends in a big sprawling city like L.A.? How do you find your tribe?
What we've created is a really simple program. Join as a Local and you'll be invited to meet up with other Locals for fun events at LACMA every other Saturday. That's it. The events will always be tied to the arts in some way, and each activity is designed to be active, foster conversation—and obviously, be fun! Each event breaks attendees into groups of about eight to twelve people so members can get to know each other over time as they gather. Local is not a traditional membership; it's just about access to these bi-weekly events.
You can join Local for $40 as a standalone program, or if you're interested in traditional membership benefits also, you can add Local to a classic membership for just $25.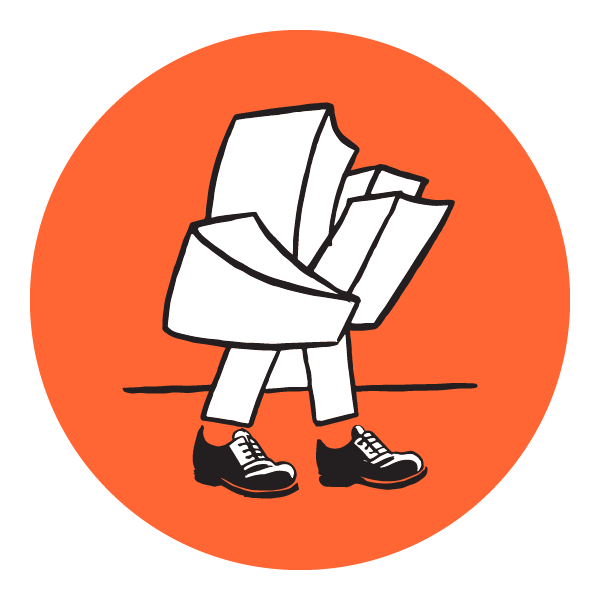 What makes LACMA Local unique in its approach to membership? 
Most museum membership programs are good at connecting people to the museum and its mission. And while there are social components to traditional member benefits (like attending exhibition opening receptions, for example), Local is the first membership program designed specifically to connect members to each other, with the museum as the catalyst for those connections. 
Local exists as a complement to LACMA's current programs—it lives in the space between our rich offerings of free public events and our classic paid memberships. We'll bring our world-class collection, creativity, and warmth to the table, and we invite our frequent visitors to join in the fun. This is a program designed for Angelenos. We hope it will bring locals together at their hometown museum.
What kinds of events can a Local member expect?
LACMA Local events will always relate to art. Sometimes they'll have specific tie-ins to our collection or exhibitions, and other times they'll have a loose relationship to arts and culture more generally. For example, one of our early events, on Saturday, March 19, is directly inspired by our current Frank Gehry exhibition. Locals will meet up and walk through the exhibition. Afterward, they'll work in groups led by a teaching artist to create their own versions of a house, urban village, or other structure, taking inspiration from Gehry's process. 
One of our favorite events, "Break," will happen later this summer, with a meditative morning. Locals will gather at Michael Heizer's Levitated Mass before sunrise and sit in tranquil silence as the sun comes up, then start the day together with a light breakfast. This is a beautiful example of one of our more experiential events with a looser tie to the artwork. We timed this event to coincide approximately with the summer solstice, as well as with the four-year anniversary of this monumental artwork's arrival to LACMA. I'm really excited about this one, even though it means getting up at 5 am!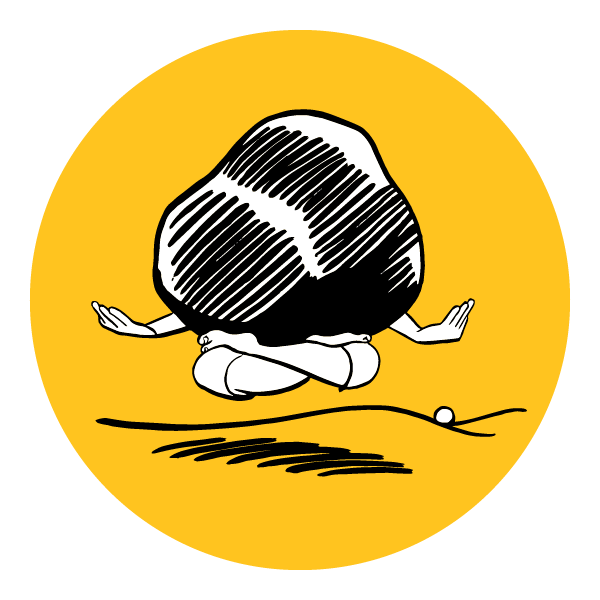 We are collaborating with our colleagues across the museum to dream up a variety of fun activities that will really engage this audience and lead to great conversations. We'll solicit feedback from members after every event so we can learn what they respond to.
An exciting and creative component to LACMA Local is its plan to collaborate with artists to help brand the initiative. What was your motivation in partnering with artists?
LACMA has a tradition of inviting artists to collaborate on museum design—from partnering with the sculptor and artist Jorge Pardo on the museum's pre-Columbian galleries, to working with conceptual artist John Baldessari and design firm 2x4 on LACMA's current logo in 2006, to collaborating with Robert Irwin to create Primal Palm Garden, which surrounds BCAM and the Resnick Pavilion. Partnering with an artist fits right in with the innovative quality of this new program. 

In thinking about the "mood" of this program and how to communicate it, we were hungry for imagery that would set LACMA Local apart from the rest of LACMA's programs, but still belong in our visual universe. The LACMA Local logo, created by our design team, gives a nod to the tradition of California sign painting. Inspired by the hand-lettered quality of the typeface, I thought it would be interesting to extend that idea and have an illustration be an integral part of our communications about this program.
Our launch illustrator is Stephen Powers, a renowned sign painter and former graffiti artist known as ESPO. Steve's work captures the casual, light quality of the Local program, and we are really excited to share his work with Locals over the next several months. We will partner with a new illustrator for the program each year. And since all communications for this program will be delivered by email, we really like the idea of delivering art directly into Locals' email boxes!
LACMA Local is one of a kind, much like the LACMA visitors who inspired the program and the LACMA staff members who have built it. It's founded on the desire to connect people to one another with art at the center of everything—and I couldn't be more excited about a mission like that.