This pair of monumental screens is a masterpiece by the famous 18th-century artist Soga Shōhaku. They depict oxen and shepherds: the screen on the right is a close-up view of two oxen and their two child shepherds, one playing a flute, the other leading one of the oxen. The screen on the left depicts two male oxen fighting for the favor of the female, who is seen demurely half-hiding behind the tree observing the battle. In the tree overlooking the scene, a sole child shepherd looks down with an enraptured expression unique to Shōhaku's eccentric vision. 
Since they were re-discovered about 15 years ago, this recently, and beautifully, restored pair of screens has become famous in Japan. Following their discovery, they have been published and illustrated in four definitive books on Shōhaku and have been included in two major exhibitions devoted to the artist.
Genuine Shōhaku large-scale paintings such as these are exceedingly rare outside Japan. Along with the celebrated Cranes screens that entered LACMA's collection a few years ago, these equally astonishing, and equally significant, screens are landmarks of Japanese art.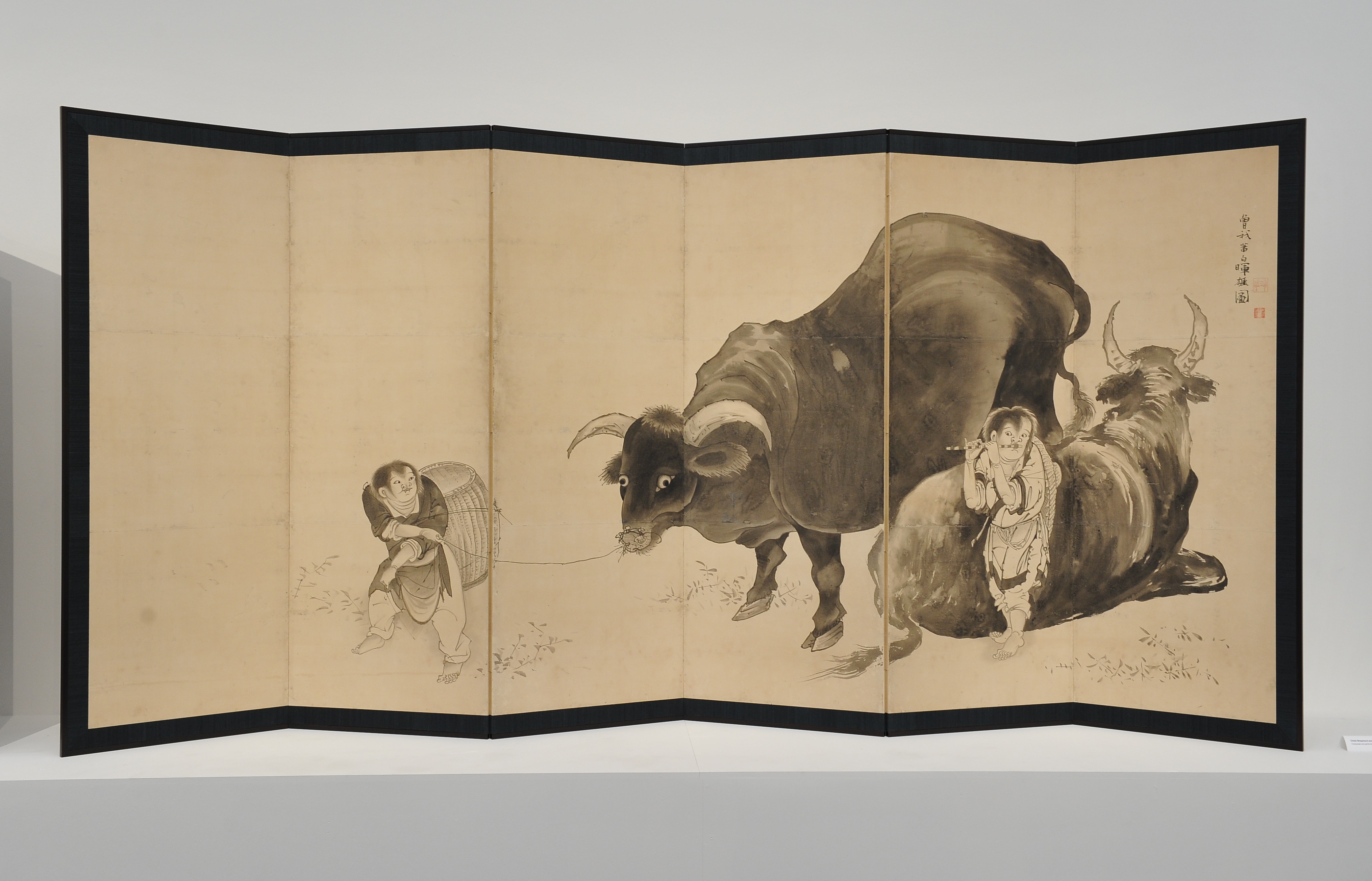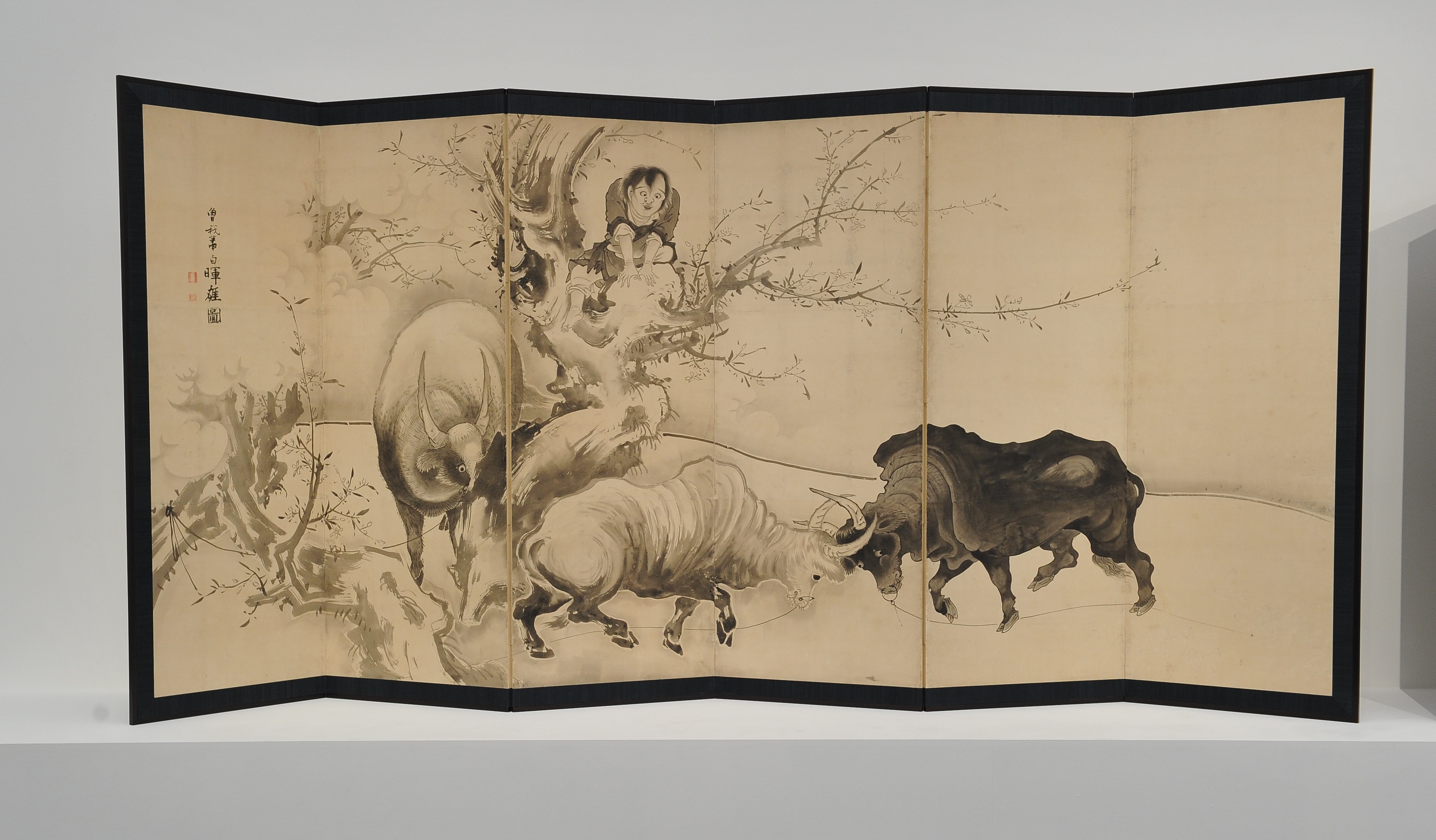 These magnificent screens were acquired through the generosity of the 2016 Collectors Committee, with additional funds provided by Janet and Marvin Jubas, Richard Wayne, Irene Christopher, Shirley and Ralph Shapiro, Janice and Charles Holland, and Margaret and David Barry. They will soon be on view in the Pavilion for Japanese Art in June, as part of Japanese Painting: From the Zen Mind.
During our 30th annual Collectors Committee Weekend (April 15–16), members of LACMA's Collectors Committee generously helped the museum acquire a record-breaking $6.4 million worth of art spanning a breadth of eras and cultures. Check back on Saturday to read about another acquisition.