For more than 30 years, Lapis Press has been a vital force in fine art and book publishing in Los Angeles. Founded by artist Sam Francis in 1984, Lapis's early publications comprised poetry, fiction, essays on contemporary art, philosophy, literature, and Jungian psychology, and often included lithographs or etchings in the tradition of livres d'artistes. More recently Lapis has embraced new imaging technologies and techniques to meet the ever-expanding needs and imaginations of contemporary artists. The recent co-acquisition of The Lapis Press Archives by LACMA and the Grunwald Center for the Graphic Arts, Hammer Museum prompted reflection on the workshop's history and development. I spoke with two Lapis printers, past and present, who gave me their personal accounts of working at Lapis, then and now.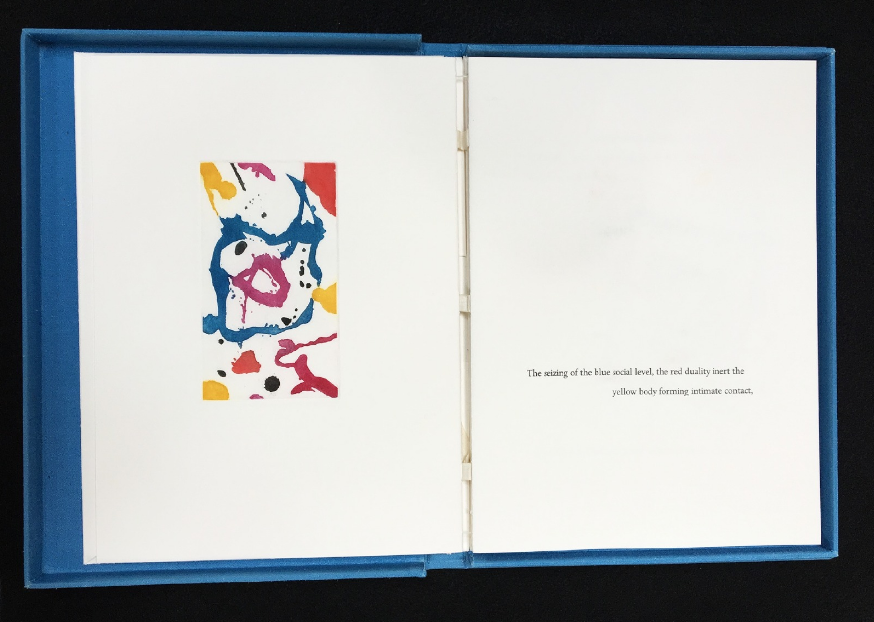 Jacob Samuel:
I started working with Sam on his own etchings in 1981 at the Litho Shop and went on to print 120 editions with him over 18 years, including Boundayr and Wanted Female, published by Lapis. He was a very generous and expansive thinker and Lapis allowed him to support and be involved with projects he cared about. The Litho Shop and Lapis shared a space at Broadway and 20th in Santa Monica, just across the street from Sam's painting studio. The main difference was that Lapis was all about bound books. Sam loved Jazz by Matisse and he always wanted to do a book like that. So Lapis was really born of that desire and his appreciation, developed during his time in France, of livres d'artistes.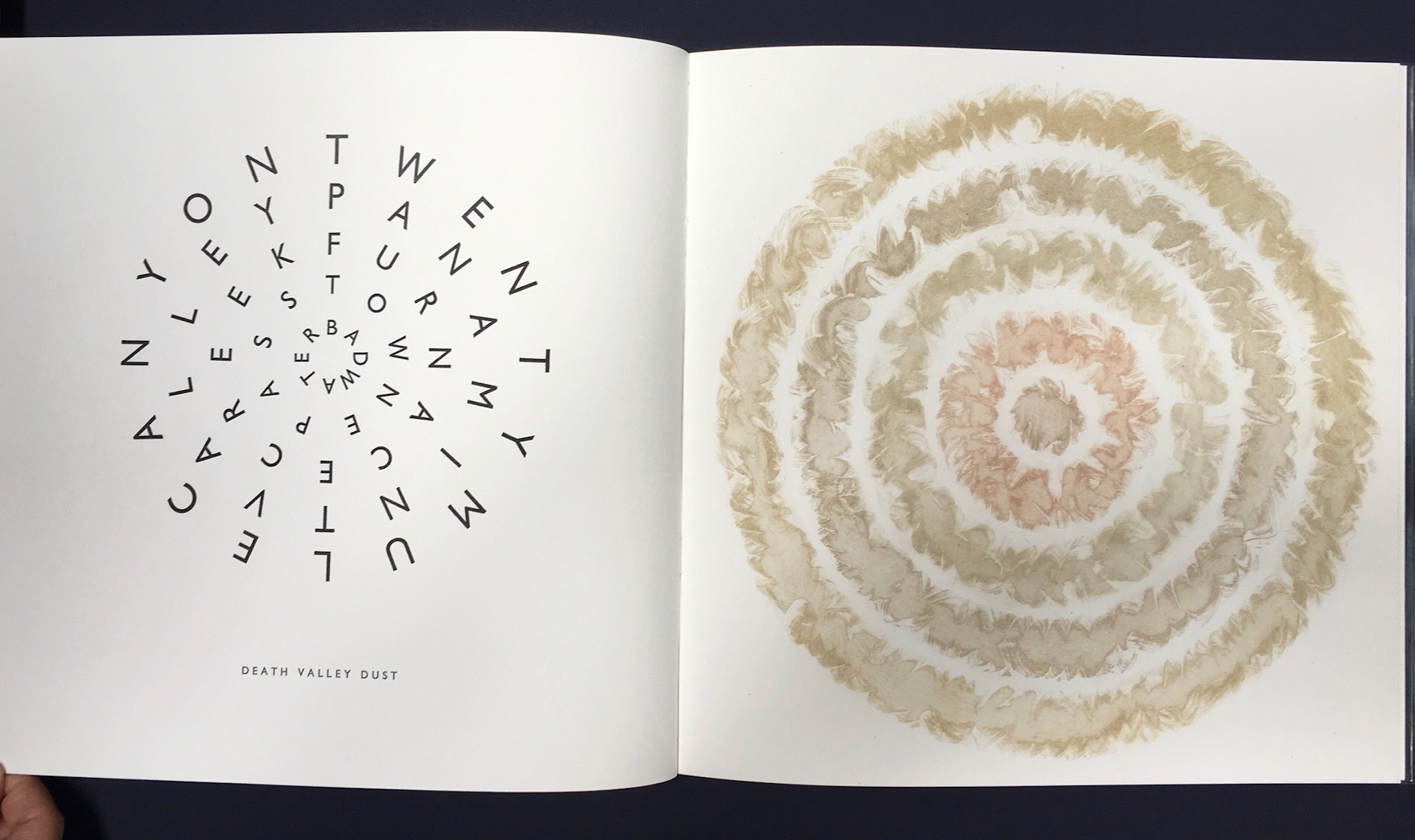 The first project was with Richard Long (Dust, Dobros, Desert Flowers, 1986) who showed up at the back door on the first day, carrying pails of mud from different places in Death Valley. I ground the mud and added binder and plate oil to make etching ink out of it for the prints. Jerry Sohn edited the book and Les Ferriss the letterpress. Sam was really happy with it. The next book was Sam's Boundayr (1986). 
Then, one day, Robert Shapazian showed up as editor-in-chief (1986–94) and Lapis started doing more trade books that were very successful, like Inside the White Cube and Jean-François Lyotard's study of Duchamp. Shapazian was the whole deal and Lapis books started winning all kinds of awards. I worked mostly on the artist books like Ed Ruscha's Flipping, Kicking, Howling, Rolling, Sitting, Standing, Climbing, Telling (1988), made by hammering patterns made of tennis court materials through the soft ground. That was super funky.
I started doing my own publishing in 1988 but continued to work with Sam and collaborated with Lapis and the Litho Shop on projects with artists like Anish Kapoor, Giuseppe Penone, Ed Moses, Martin Puryear, and Christopher Wool.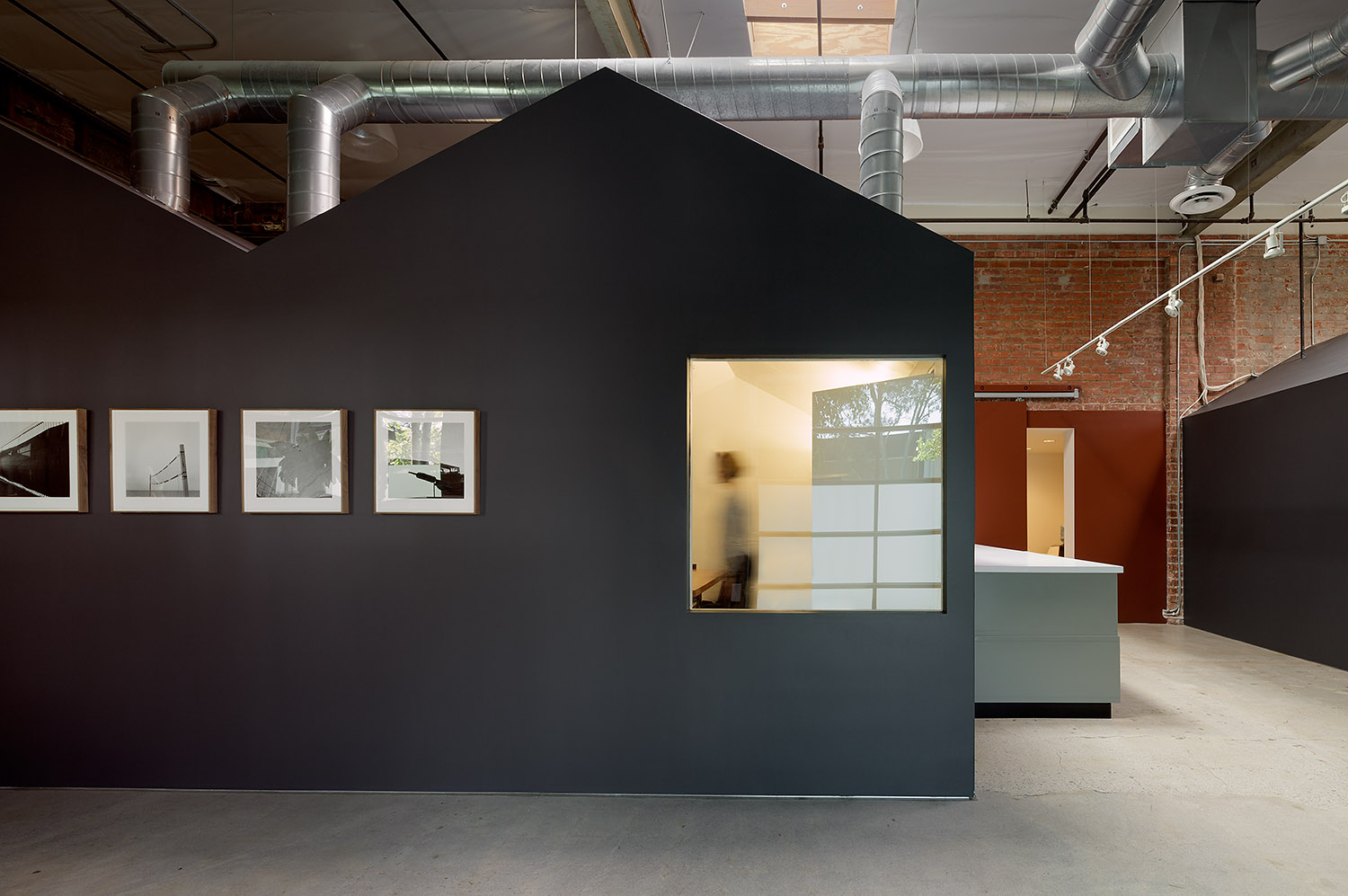 Christianne Hanych:
This December will mark my 11th year working for The Lapis Press as the senior printmaker. I had studied Photography at Art Center and came to Lapis from a more commercially oriented position as a studio manager for a local photographer. I learned that I was not as interested in working as a commercial photographer as I had originally thought and when I got the opportunity to work at Lapis and print full-time, it was something I couldn't pass up.
We've been in our current studio in Culver City for three-and-a-half years now. The space was custom-designed by Johnston Marklee and it is a wonderful space to work. At the beginning of a project we first get to know an artist and how we might best work together. Later, we meet to discuss the project and all the details that go into creating the work. There is a lot of internal discussion that happens in the studio; every aspect is up for discussion, from production issues all the way to framing and presentation choices.
When I arrived at The Lapis Press, we had just made a switch to using digital printers to make print editions. I think we've been able to use this medium to great effect through our collaborations with artists. We enjoy experimenting with our printers to see how far we can push the process. There have been several prints that were realized by building up the color in multiple passes through the printer (Manfred Müller, Been Surprised and Indefinite from Hidden Cache No. 1 portfolio, 2008 as well as Kehinde Wiley, The Sisters Zénaïde and Charlotte Bonaparte (The World Stage: Haiti),2014).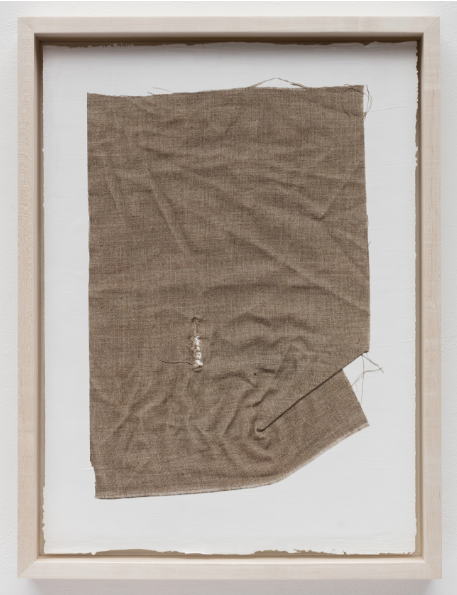 We make lenticular prints with our equipment (beginning with the 3D lenticular diptych edition we made with Didier Vermeiren, Lenticular Photographs, Los Angeles Studio, 2008, as well as the flip lenticular benefit edition we did with Barbara Kruger for LACMA, Untitled (Another Year), 2010), wallpaper (as with Alexandra Grant for an edition titled Wallpaper (la escalera al cielo), 2008), and, of course, there is our recent edition with Analia Saban, Linen Canvas with Rupture on Acrylic Paint, 2015, that used acrylic paint as the substrate rather than paper. 
For many years now we have also been publishing multiples using a broad variety of media such as bricks on canvas, neon, porcelain, plastic, bronze, and most recently gold-plated metal and wood.