Take a closer look at your surroundings, and you'll note that art is everywhere. In paintings, dinnerware, bicycles, jackets, and so much more, discover art all around you right here at LACMA.
Apostles of Nature: Jugendstil and Art Nouveau opens today at LACMA and shows us how, during the 19th and 20th centuries, artists working in all media found unity in their desire to make beautiful objects, and thus make the entirety of life beautiful. At that time, the Art Nouveau movement was characterized by highly decorative organic forms drawn from nature, with curvilinear, serpentine lines and daring whiplashes of color. The movement broke off from so-called traditional arts, and began showcasing the style in dinnerware, architecture, and furniture. In 2008, LACMA, with the Huntington Library and Gardens, jointly acquired a renowned A. H. Mackmurdo chair that is believed "to signal the start of Art Nouveau." Apostles of Nature brings together more than 50 objects from the museum's collections, including prints, posters, books, and textiles to illustrate the movement's efforts to create, integrated works of art, or Gesamtkunstwerke. Enjoy the artworks in the Ahmanson Building and take in the aesthetic ideals Art Nouveau brings to everyday modern life.
LACMA will be at CicLAvia on Wilshire Boulevard this Sunday, August 14, promoting Guillermo del Toro: At Home with Monsters. Stop by our booth and get spoke cards for your bike and take part in a frightening photo opportunity with del Toro's infamous Bleak House. Find us on the north side of Wilshire between Figueroa and Grand. The event is from 9 am to 4 pm.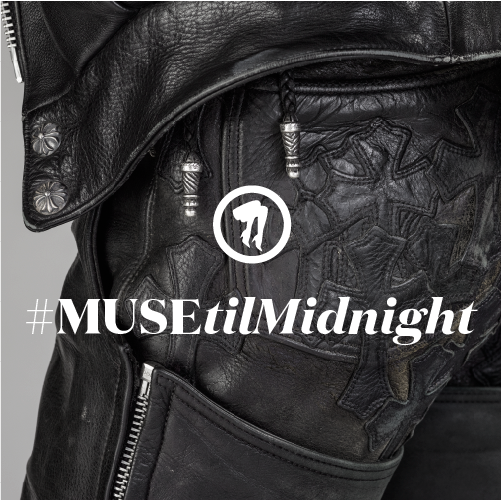 Buy your tickets for Muse 'til Midnight this weekend before tickets sell out! Rhonda at Muse 'til Midnight is an after-hours event thrown by Rhonda INTL to celebrate the end of our Reigning Men: Fashion in Menswear exhibition. Reigning Men and Rhonda INTL are all about peacocking and self-expression, so we invite everyone to "work a look" and enjoy the museum on Saturday, August 20, in a rare after-dark Rhondavous soiree.
Prepare yourself for high fashion, low lighting, and DJ sets by some of Rhonda's favorite dance floor luminaries such as Kindness, J.Rocc, GODDOLLARS & Paradise. The event is from 8 pm to midnight and for members and nonmembers ages 18 and up. We can't wait to see you there!