We at LACMA are well aware of the fact that Guillermo del Toro's fans are a passionate, creative, and loyal bunch. In the research and planning stages of our exhibition, Guillermo del Toro: At Home with Monsters, we have striven to honor and reflect this vast and vibrant group. However, since the show's opening, we've been awe-struck by the outpouring of love for the maestro director.
October 9 marked Guillermo's birthday and, as a special treat, LACMA teamed up with visitors to surprise him with a gift to show our appreciation and admiration. 
Over a weekend, we set up three tables across LACMA's campus with pens, blank notecards, and a sign inviting guests to write a personalized birthday message to del Toro. Knowing his fan base, we expected a substantial response—perhaps 400 at most. Instead, in the span of two days, we received over 1,200 unique birthday cards, many beautifully crafted with detailed illustrations and deeply personal messages.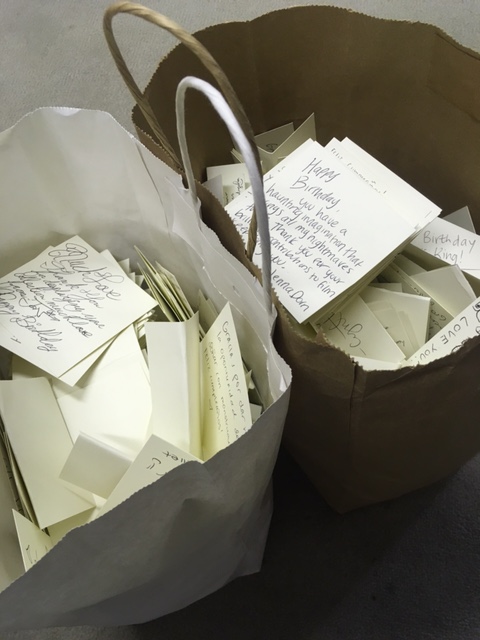 After collecting and sorting through these letters, we packaged them into three red containers (with beautiful labels, courtesy of our in-house design team) and shipped them to del Toro in time for his birthday.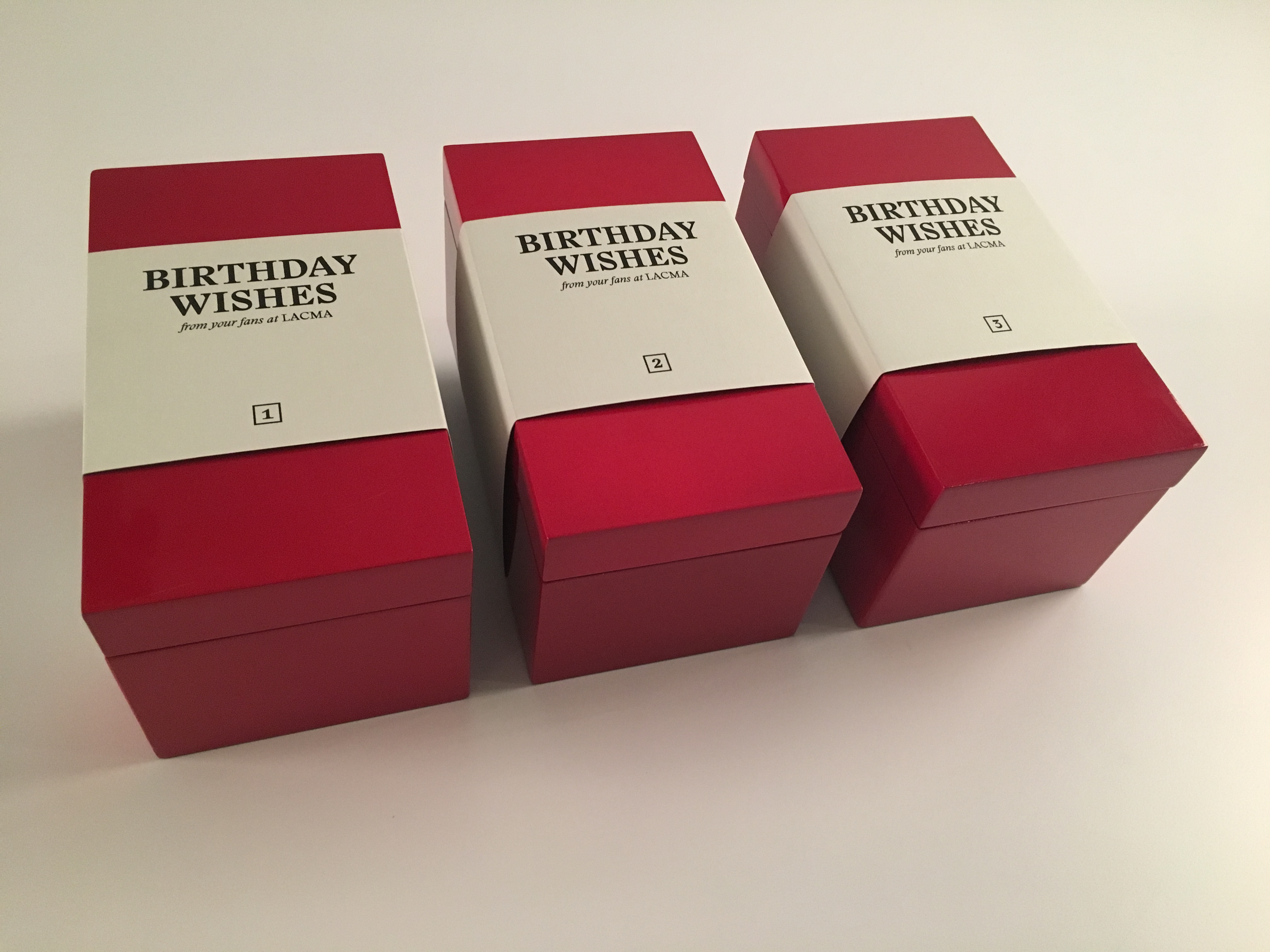 Here are a few of our favorite notes...