This is the last week to catch Beyond Bling: Jewelry from the Lois Boardman Collection, closing this Sunday, February 5. There are so many extraordinary and thought-provoking works in the show, which celebrates the gift of over 300 pieces from collector Lois Boardman.
1. Do you remember when bling entered the lexicon? It was popularized by the 1999 song "Bling Bling"; in 2003, the word made it into the Oxford English Dictionary.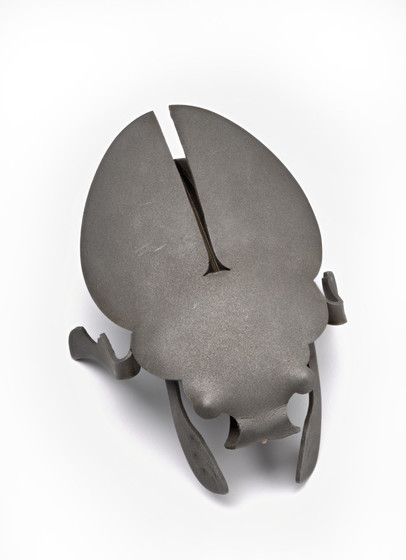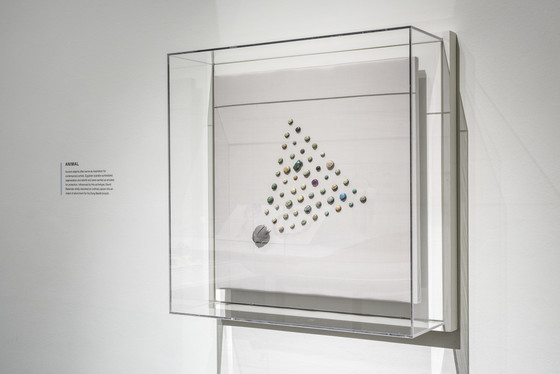 2. Check out Dung Beetle brooch by David Bielander. It's made of a reshaped spoon! If you look at the display closely, you'll notice something fun—an army of ancient Egyptian scarabs from LACMA's permanent collection with a tiny green VW Beetle toy in their midst. (The exhibition curators found it on eBay!)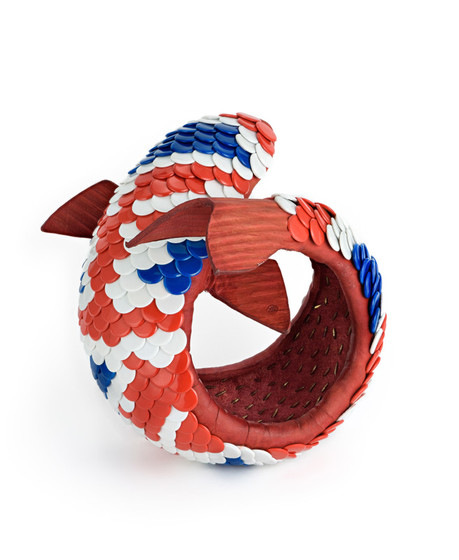 3. The Koi bracelet is also by David Bielander. If you look closely, you can tell that it's made of thumb tacks that simulate fish scales inserted into a leather band; you can see how the tacks were bent down to keep the wearer from being pricked.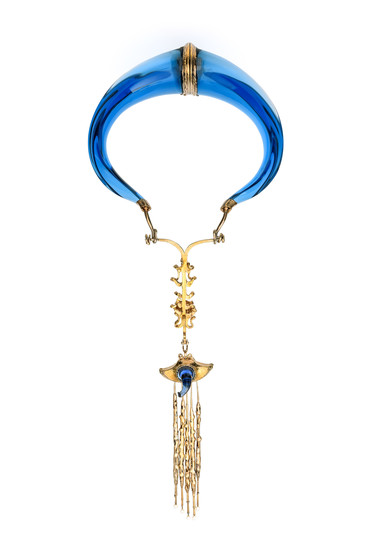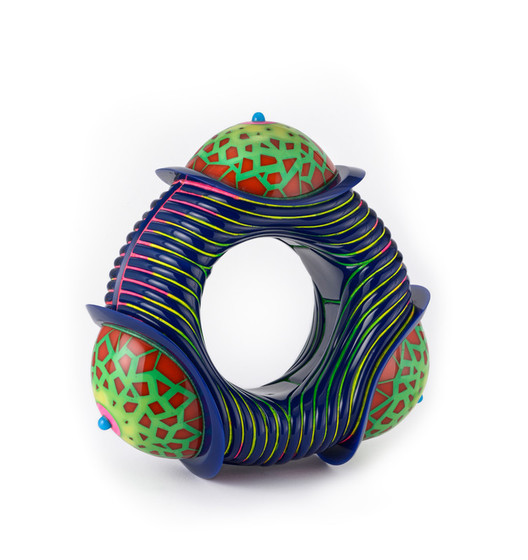 4. Two objects that look quite solid are actually light: Torque #40D necklace, which was inspired by Celtic torque necklaces, and Bracelet by Peter Chang, which combines the artist's love of Pop Art and Chinese lacquer traditions. Torque #40D necklace is made of blue resin and gilded silver with five small freshwater pearls, and Bracelet is also made of resin on a Styrofoam core.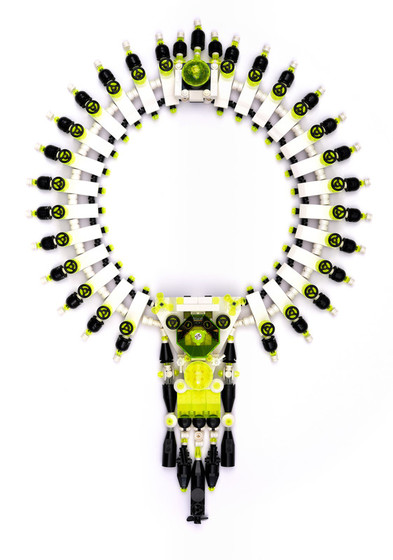 5. emiko oye's Maharajah's 6th necklace is inspired by a piece made in 1928 by the French jewelry firm Boucheron for the Maharajah of Patiala, utilizing his astonishing treasure of precious gems. Putting together her love of art history, haute couture, and LEGO® bricks, which she played with as a child, she created this fantastic work with LEGO® pieces.
Below, docent Nan Goodman talks about the exhibition and the artworks on view. Learn more about contemporary jewelry, and come see them for yourself before the end of the week!