LACMA's Artists on Art videos offer insights into works in the museum's encyclopedic collection that have inspired and informed artists working today. Looking at art through their eyes, we hear directly from artists about works that intrigue them and have fed their own creativity. Carol S. Eliel, curator of Modern Art at LACMA, organized the series, which launches 10 new videos today.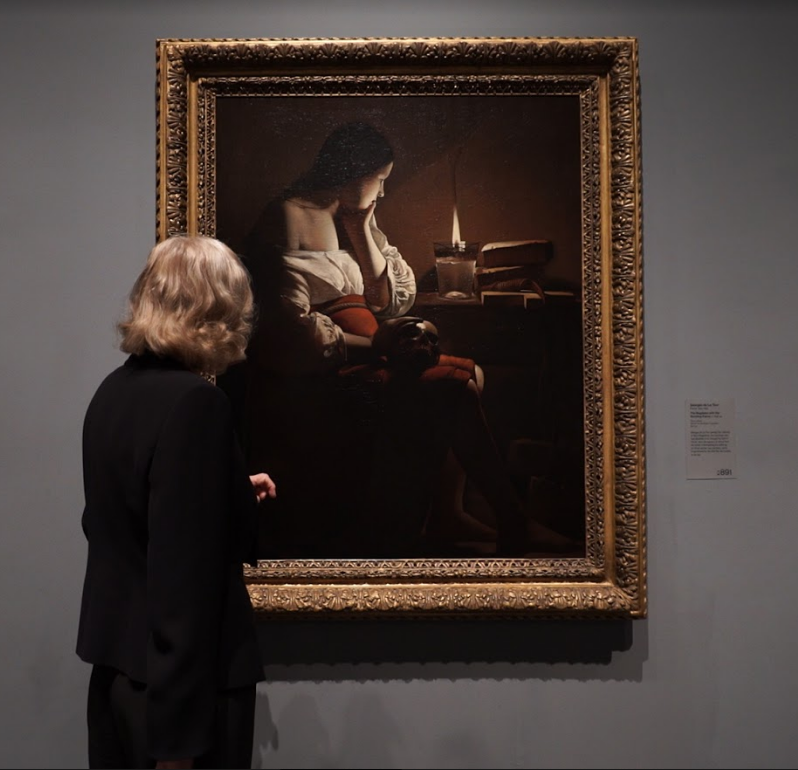 Artists are among the most curious and perspicacious of lookers. While curators, collectors, and the public often stick with the familiar, artists are omnivores when it comes to art. Definitely eager to see work by their contemporaries, they also regularly come to LACMA to look at and be inspired by work from different times and faraway places. In asking each of the 20 artists who participated in the museum's Artists on Art online video series to speak about a work in LACMA's collection that has inspired and informed their own, I had no idea what the range of objects selected might turn out to be. The choices are fascinating and indicate how carefully and deeply artists look at art, going to all corners of the museum, almost magically nosing out works that speak in some way to their own creative practices.
We began making LACMA's Artists on Art video series in the spring of 2015. Based on suggestions from across LACMA's curatorial staff, I contacted a number of artists, asking them "to take part in an important project we are developing at LACMA. We want to capture thoughtful commentary, through the eyes of artists, about some of the extraordinary works in our permanent collection." It was gratifying to receive such a resoundingly positive response from those asked, and to have artists confirm just how important LACMA's holdings are to their imaginations and their creativity.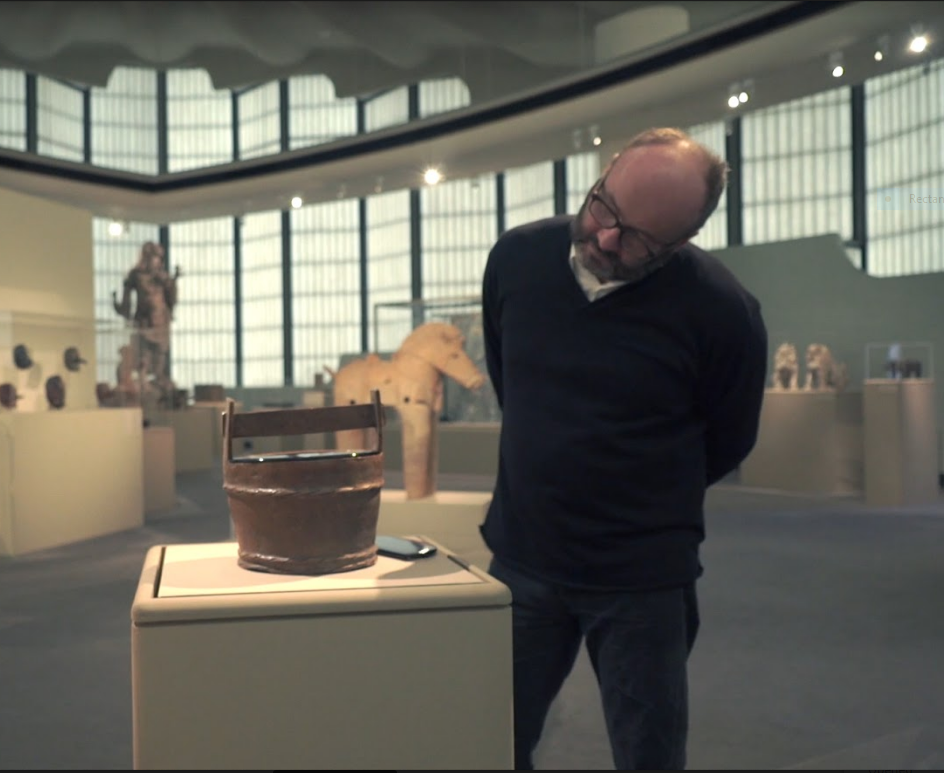 For example, Thomas Demand has a long-established practice of photographing specially constructed paper models, which are themselves based on photographic images. It was because of Demand's conceptual play with the notion of simulacrum in his own art that he was drawn to LACMA's Tanba ware water container, used in the tea ceremony, in the form of a wooden bucket (Momoyama period, 1573–1615). Likewise, Alison Saar talks about "gravitating toward" Dancer with Necklace (1910) by Ernst Ludwig Kirchner because of the two artists' shared interest in African art. Thomas Houseago, then newly transplanted from Europe to Los Angeles, saw Tony Smith's Smoke (1967, fabricated 2005) on one of his first visits to LACMA. Its confounding nature, he recalls, helped him to understand the confounding nature of Los Angeles itself.
It is a rare privilege to hear artists speak, and even rarer to hear artists speak about works by others. Through LACMA's encyclopedic holdings, Artists on Art gives access to the minds and hearts of 20 contemporary artists as they respond to specific objects by other remarkable makers: John Baldessari on René Magritte, Aaron Curry on Pablo Picasso, Thomas Demand on Water Container for Tea Ceremony, Roy Dowell on Dance Paddle, Judy Fiskin on Lee Friedlander, Gajin Fujita on Tsukioka Yoshitoshi, Mark Grotjahn on John McLaughlin, Thomas Houseago on Tony Smith, Tom Knechtel on Giovanni Domenico Tiepolo, Mark Lee on El Lissitzky, Catherine Opie on Thomas Eakins, Helen Pashgian on Georges de La Tour, Mario Ybarra, Jr. on Edward Kienholz, Ed Ruscha on Marcel Duchamp, Alison Saar on Ernst Ludwig Kirchner, Betye Saar on Ceremonial Board, Jacob Samuel on Albrecht Dürer, Peter Shelton on Shiva's Family, James Welling on László Moholy-Nagy, and Pae White on Christopher Dresser.