LACMA's Decorative Arts and Design department relies on its two support groups to provide the resources for acquisitions. The Decorative Arts and Design Acquisitions Committee (DA²) and the Decorative Arts and Design Council (DADC) both just completed a very successful year and enabled several key purchases to be made for the museum. 
DA2 held its sixth annual meeting in May. Through the group's generosity, LACMA was able to add all eight of the extraordinary objects proposed to the collection. Check back tomorrow to learn more about important acquisitions made through DADC.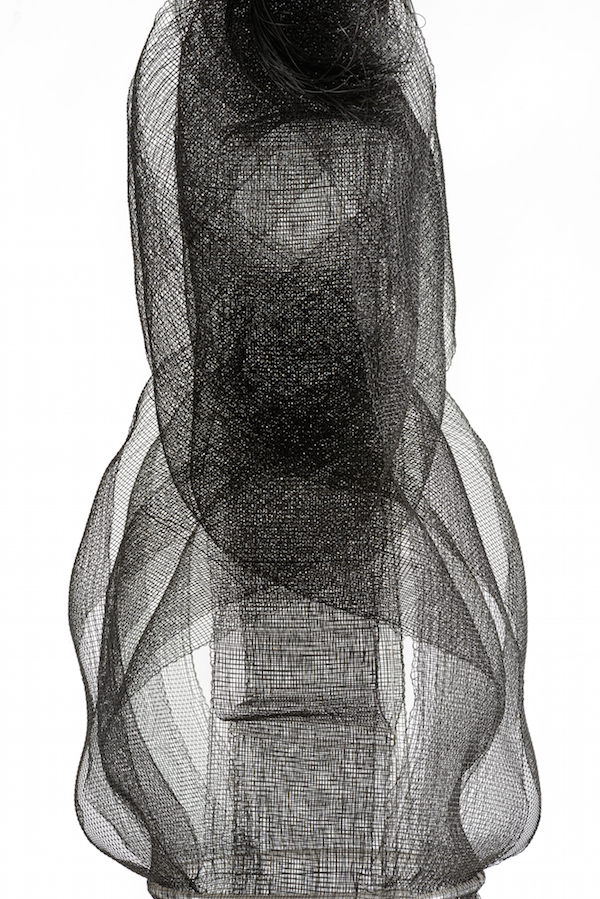 Kay Sekimachi is a master of both traditional weaving techniques and experimental fiber constructions, exploring materials and structures that transform her work to abstract sculpture. In 1964 she began a series of three-dimensional hangings made from nylon monofilament, a product recently developed by DuPont. Reflecting back on this series, she said, "I felt like an explorer because no one else was using that material, so no one could tell me what to do, and the possibilities seemed endless." She made around 25 of these works over a 10-year period, and Nagare I (named for the Japanese word for "flow") is among the most remarkable examples in the series. In making the piece, Sekimachi at one point had 12 shuttles going; it took an hour to complete each inch of the weaving, with no mistakes possible.
Annikki and Ilmari Tapiovaara were towering figures in the post-World War II Finnish design community, achieving international renown. Both studied at the Central School of Industrial Art (now part of Aalto University) in Helsinki in the mid-1930s. In 1946, the Tapiovaaras won a competition to furnish a student dormitory at the University of Helsinki, known as the "Domus Academica" competition. The furniture was durable, functional, and made of Finnish birch, which was available in abundance even in the hardscrabble years after World War II. The university commission led to mass production of the form by the firm Keravan Puuteollisuus—the Domus chair was used throughout Finland in schools, cafeterias, and auditoriums. The example here is special because it was used in the Tapiovaaras' own studio and retains its original upholstery.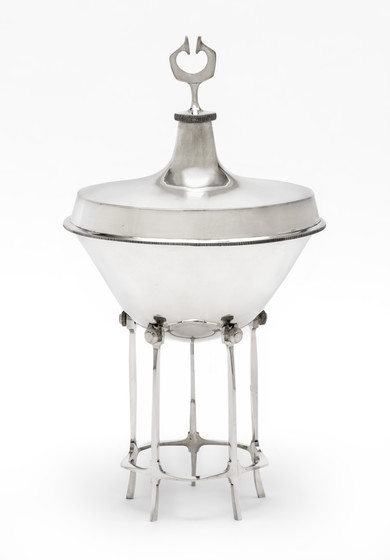 This unusual lidded bowl was first shown in the Pasadena Art Museum's 10th California Design exhibition—the 1968 iteration of this landmark series. Held from 1954 through 1976, these exhibitions helped define the history of design in the state. Postwar studio silver made in California is extremely rare, and a piece from a California Design exhibition is rarer still. Made by college art professor Charles Escott during his postgraduate training at California State University, Long Beach, this piece continues the turn-of-the-century Arts and Crafts tradition of truth to materials and honesty in design with its prominent nuts and bolts.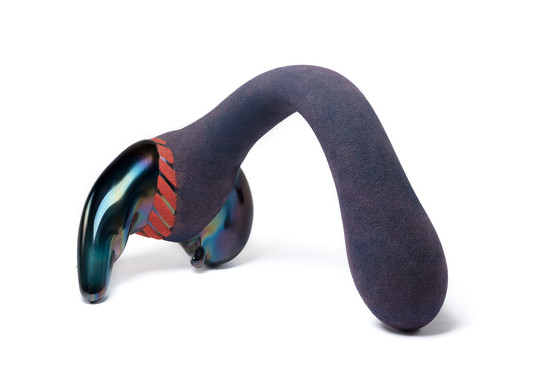 Marvin Lipofsky was the most important 20th-century glass artist in California, establishing the hot glass program at University of California, Berkeley in 1964 and a similar program at the California College of Arts and Crafts in Oakland a few years later. He heedlessly ignored the convention of vessel making, creating nonfunctional sculptures and unusual surface treatments. Lipofsky made several dozen pieces in the California Loop series from the late 1960s to the mid-1970s. In describing the sculptures' shapes, Lipofsky said that they were "a reaction to the prevalence of clunky glass. I wanted to lift it up off the pedestal and to work with negative and positive shapes." In a further challenge to glass's traditional characteristics of color and transparency, Lipofsky meddled with the surface of the glass, applying chemicals to make it opaque, electroplating metal on it, and in the case of this sculpture, spraying it with brightly colored flocking. With these radical new processes, he achieved colors and textures never seen before, both shocking and delighting the glass community.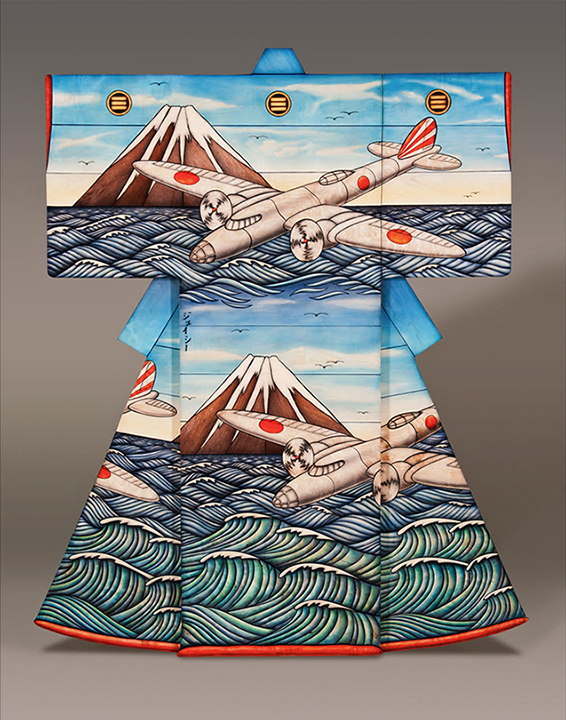 The renowned California furniture maker John Cederquist uses elaborate inlays and airbrush paint to create complex tromp l'oeil images on his cabinets, chairs, and trays. After visiting the 1992 LACMA exhibition When Art Became Fashion: Kosode in Edo-Period Japan, Cederquist began a series of cabinets inspired by the forms and patterns on Japanese kimonos and kosodes. Subsequently, he  saw the catalogue for Bard Graduate Center's Wearing Propaganda: Textiles on the Home Front in Japan, Britain and the United States 1931–1945 and became fascinated by the beautiful but boldly militaristic designs of Japanese propaganda garments. His next series of cabinets, which included Double Fuji, drew on these wartime motifs.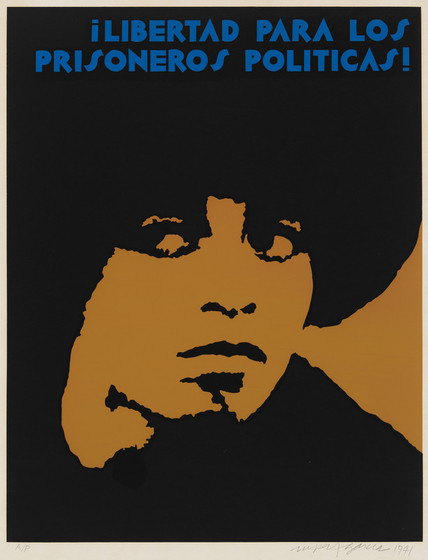 One of the leading artists of the Chicano Movement in the San Francisco Bay Area, Rupert García used bold simplified images and intense colors to create powerful political graphics. As an activist, he expressed solidarity with oppressed peoples around the world, making posters that raised awareness for many pressing causes. One of his most important early designs, Libertad Para Los Prisoneros Políticas! exemplifies his signature style—tightly cropped, close-up portraits—in this case showing an iconic image of imprisoned civil rights activist Angela Davis. This poster is one of four examples of García's work acquired at this year's DA2 meeting.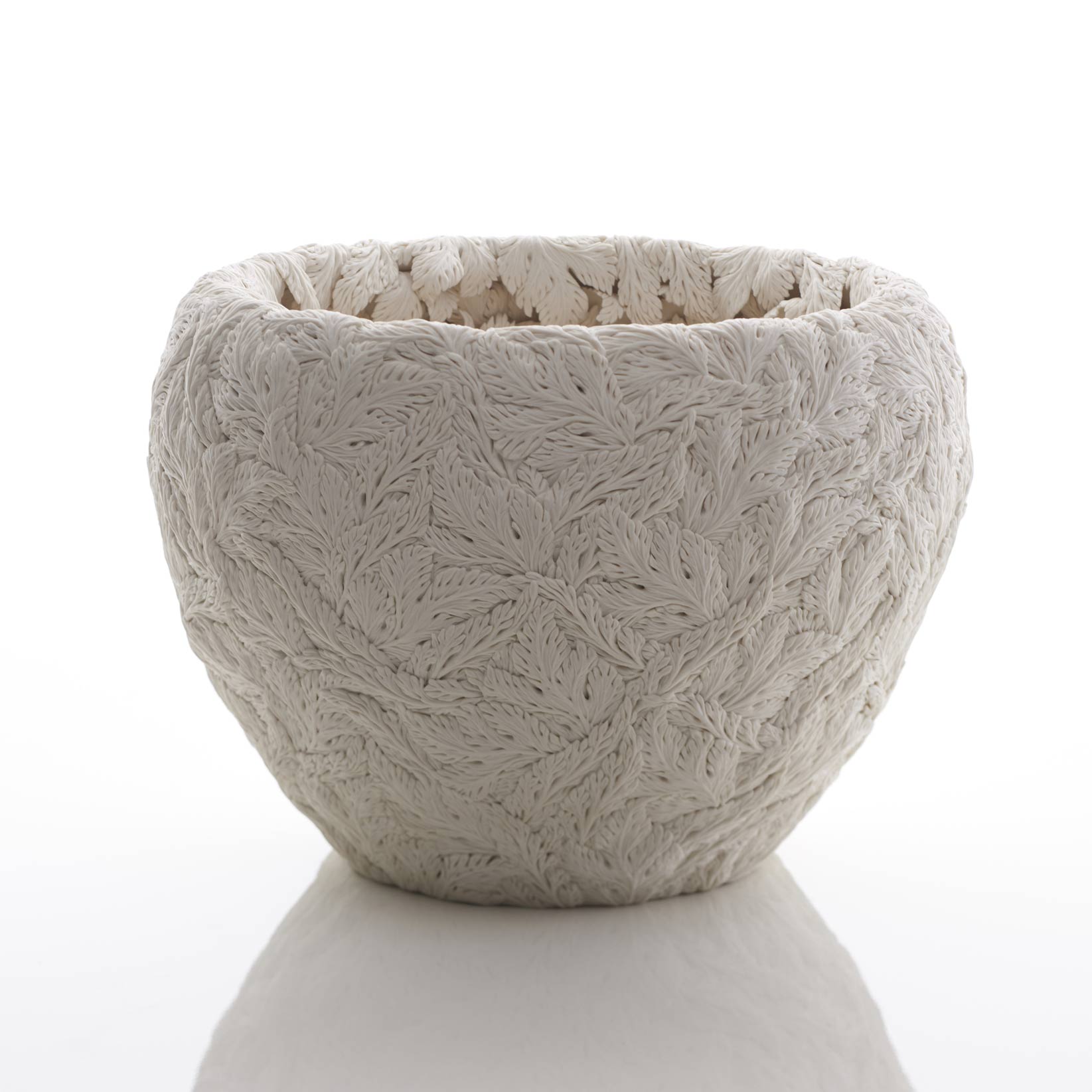 London-based Japanese artist Hitomi Hosono's innovative approach to the ancient and widespread ceramic decorative technique of press-molded ornament was inspired by an internship at the 250-year-old Wedgwood factory in Staffordshire, England. Each leaf on this bowl was meticulously cast before being worked by hand using a modified dental tool. The leaves were then individually applied to the vessel, which became entirely concealed through the process. By experimenting with the composition of the clay to increase its strength and flexibility, Hosono succeeded in freeing the applied ornament from its dependence upon its supporting surface. The leaves appear to lift away from the rim as if caught by a breeze, tumbling and fluttering down into the bowl itself.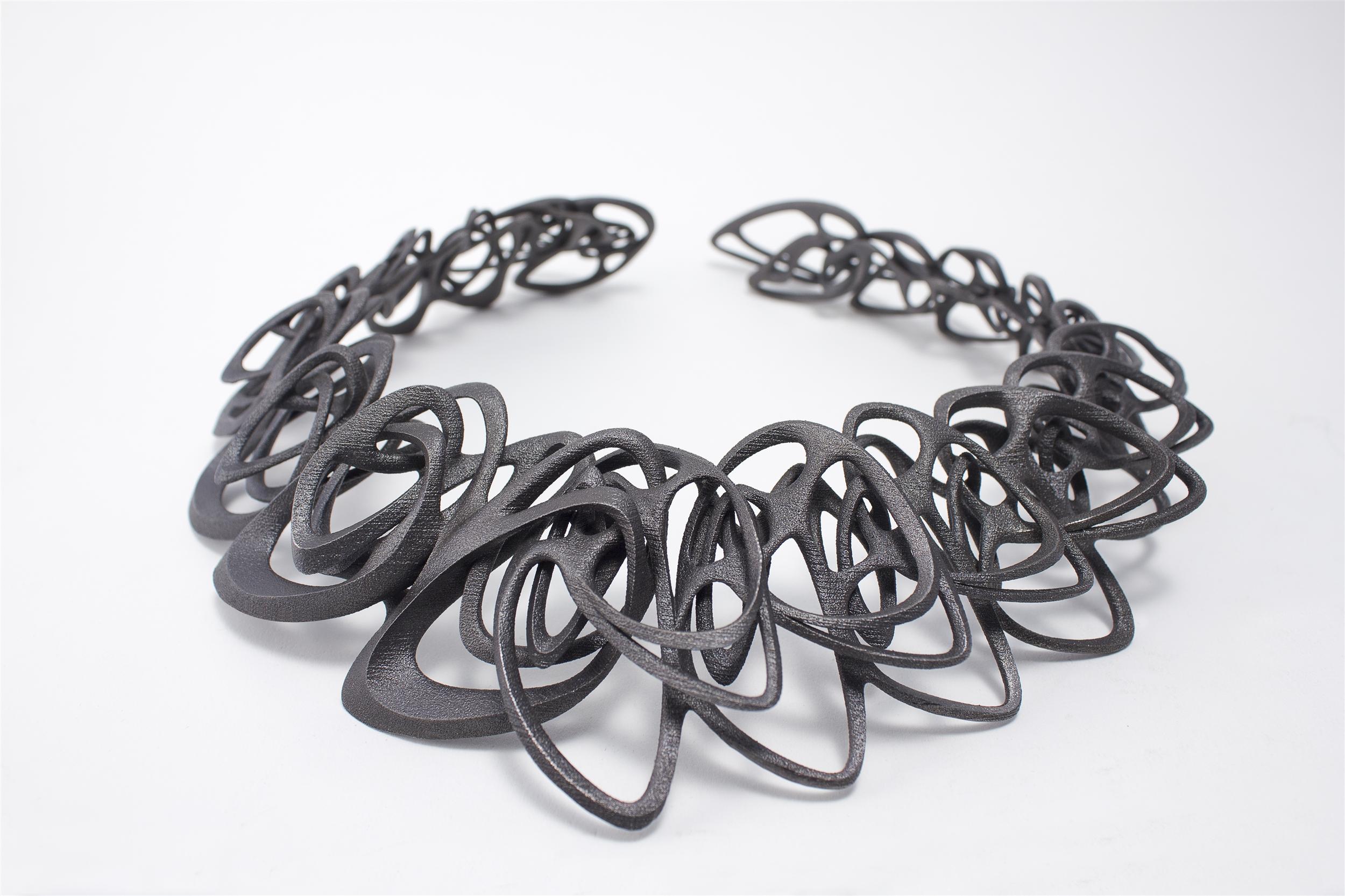 L.A.-based architect Jenny Wu uses emerging technologies to push the boundaries of design and architecture. Wu founded the LACE line of 3D-printed jewelry in 2014 after enthusiastic response to a one-off piece she designed and printed in nylon. In her jewelry, she translates the complex line-based geometries typical of Oyler Wu Collaborative (the firm she runs with her husband Dwayne Oyler), bringing a high level of technical skill to the crowded 3D-printing field. The Catena necklace is her most sophisticated design to date. Printing in stainless steel infiltrated with bronze and using the binder jetting process enables extremely high resolution. The complex design of seven interlocking pieces and 20 petal-like modules is entirely articulated, a feature made possible by the 3D printing process, without requiring extensive labor and time investments.