As a department that covers Europe and America from the medieval era to the present (and extends internationally for contemporary design), the Decorative Arts and Design department has a very large remit. Despite this wide swath of coverage, we have made a special effort to collect the work of artists, designers, and craftspeople working in Los Angeles. The pieces (all recent acquisitions) represent the wide range of innovative design work happening in L.A., which engages with history, technology, and urgent social and political issues.
Tanya Aguiñiga combines highly skilled technique, a deep knowledge of the history of art and design, and genuine engagement with the most pressing social issues of our time. Whether working in furniture, jewelry, site-specific sculpture, or performance, her art addresses her concern for issues of local and national importance, especially those facing immigrant and marginalized communities. Aguiñiga started felting chairs in 2004 as a way to recover discarded objects and demonstrate their potential for new uses. She originally felted common folding chairs, imbuing their surfaces with softness and comfort, as well as a vibrant and playful aesthetic. She subsequently began felting Eames chairs, updating those quintessential symbols of California modernism. This chair was made in homage to the artist and designer Ray Eames.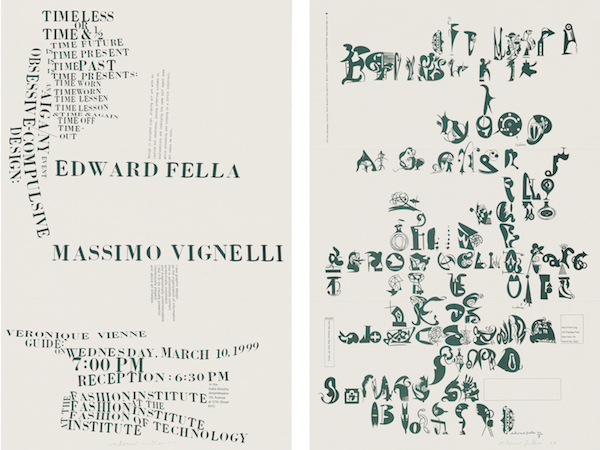 Ed Fella's exuberant flyers hover in the space between art and design. For the last few decades, the influential graphic designer and educator has been his own main client, asserting a claim to authorship that is often denied to designers in professional practice. His "After-the-Fact" flyers were created after the events they announce had already taken place, freeing Fella from the deadlines and obligations of official communications. Instead, he used the series to delve into his own preoccupations, using his meticulous hand-drawn letters and images to invoke vernacular signage, typographic conventions, and local histories, as well as artistic and literary traditions. Fella generously donated a complete set of the flyers he designed in California between 1993 and 2011 to LACMA and a group was included in the recent exhibition Ed Fella: Free Work in Due Time.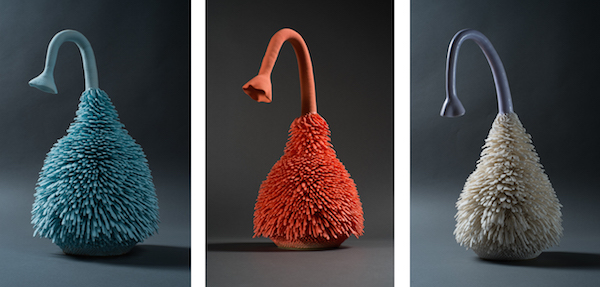 The artistic duo known as the Haas Brothers (twin brothers Nikolai and Simon) have been collaborating since 2010 on a body of work that explores nature, sexuality, color, science fiction, and psychedelia, often using innovative materials or techniques to realize their incredibly imaginative visions. For the Accretion Vase series, they developed a glaze that produces very high peaks, resulting in the characteristic tab-like protrusions of the vase body. It is a labor-intensive process, with the glaze applied and dried hundreds of times before the piece is fired. Known as Father Accretion vases because of their drooping, suggestive necks, (Mother Accretions have puncture-like holes), these vases epitomize the Haases' provocative imagery combined with their remarkable artistic ingenuity.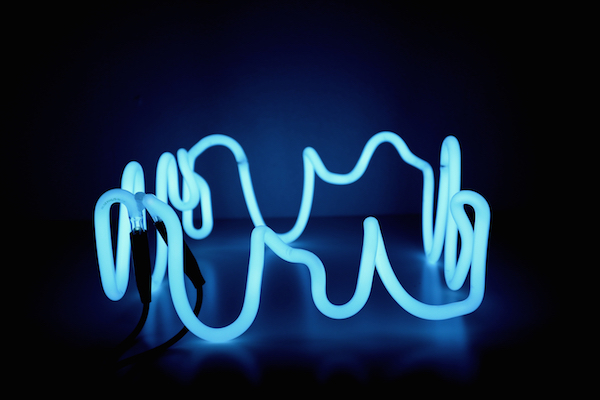 Jimenez Lai is an architect and principal of the Los Angeles firm Bureau Spectacular. He is largely known for his cartoon-inspired drawings that comment on contemporary urban life. The Scribble lamp, considers the perennial need to cope with inherent instability. It is a continuous curve (prone to collapse under compression) that touches down at four points to support its weight. The gibberish pattern relates to Lai's extensive body of cartoon work and the neon material refers to its formerly widespread use as commercial signage, imbuing the object with a dialogue about high-low culture.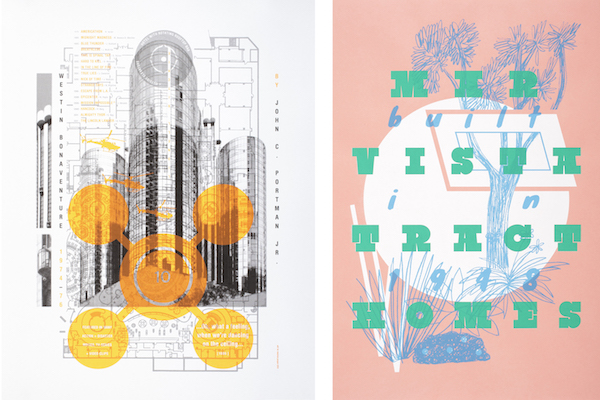 As part of the Getty Foundation's 2013 Pacific Standard Presents: Modern Architecture in Los Angeles initiative, the Echo Park-based arts organization Machine Project (2003–2018) commissioned 10 California designers to pay homage to one of the city's architectural landmarks. The result was a portfolio of silk-screened posters, expertly printed in Oakland by Paul Morgan. The designers filtered their L.A. architectural icon of choice through their own distinctive styles. For example, Willem Henri Lucas's The Westin Bonaventure Hotel & Suites overlays text and image to capture the inward-facing technocratic urbanism of John Portman's mirrored towers. Tiffanie Tran's buoyant Mar Vista Tract Homes captures the light-filled atriums and integrated landscapes of Gregory Ain's democratic house designs.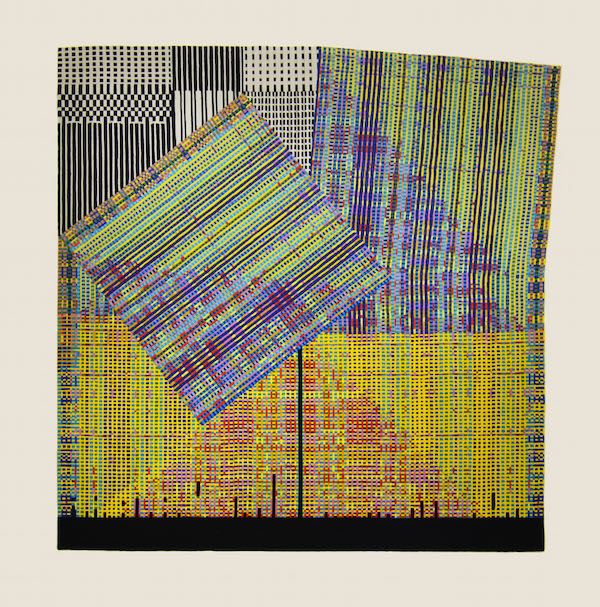 Architect Elena Manferdini's recent project Building Portraits is concerned with the digital weaving of architectural elements. The museum has acquired a group of objects, which include two models, five drawings, a scarf, and the rug pictured here. Together, these objects demonstrate the evolution of an idea across several media as constraints are added and removed. Originally conceived as drawings, Manferdini used a digital weaving process, combining the basic typologies and canonical problems of architecture with her own richly detailed patterns and vibrant color palette. She then turned the drawings into three-dimensional models and subsequently unrolled those facades into technical drawings. Manferdini then translated her hybrid patterns into textiles (a scarf and a rug), which was especially apt because of the designs' origin in weaving production.

Ben Medansky is a Los Angeles sculptor and ceramist. The four mugs are the premiums of membership in the Medansky Mug Society, an artistic project in which subscribers received four mugs over the course of a year. The black, white, and electric blue color palette and the applied geometric designs are typical of Medansky's architecture-inspired aesthetic. Mugs became one of Medansky's specialties when he was commissioned to make custom versions for Los Angeles coffee shops G&B Coffee and Go Get 'Em Tiger. His handmade mugs represented an extension of the third wave coffee shop ideal of knowing the source of your goods, and as nondisposable objects made in Los Angeles, they fulfilled a desire to support local production, a local artist, and sustainability concerns. The Medansky Mug Society was created to experiment with a new paradigm for the distribution of his work, which was both high and low—Medansky offered his mugs as limited edition works of art, provocatively claiming high artistic status, but made them available through a subscription model, like magazines or consumer goods.
The vase represents a very different side of Medansky's artistic practice. In addition to functional objects, Medansky also makes clay sculpture and architectural cladding. While nominally a vase, the sculpture-like piece is constructed of the most basic geometric forms. This piece was finished inadvertently in a devastating fire at Medansky's studio in downtown Los Angeles in 2016, in which nearly all of his work was lost. The fire "fired" the piece, giving it a distinctive black speckle surface design that could not have been achieved in the kiln. As a result of the fire, Medansky had to find a new studio space and new tools. He opted not to buy a wheel, that mainstay of the ceramist, but instead an extruder in order to shift his focus to geometric sculpture. Since the pre-fire functional production has ended, and he is embarking on a new phase in his career, these pieces represent a completed body of work.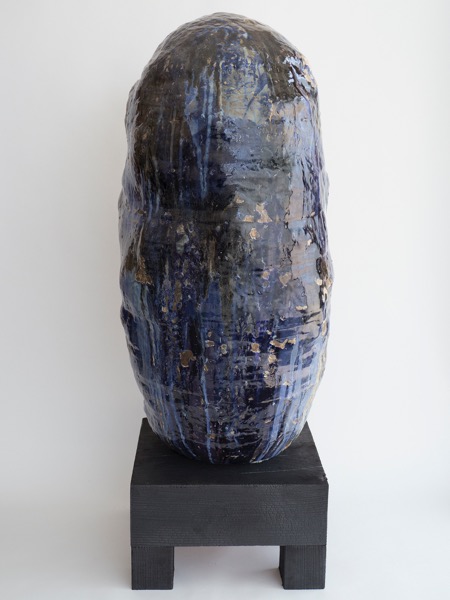 LACMA has received a group of several works by Los Angeles artist Adam Silverman that represent the last six years of his output. The pieces show a progression from the 2010–13 vessel-based forms to the larger volumes of the past few years. Silverman's work has always been notable for its thick, impasto-like glazes in a range of colors and textures. The recent pieces, like this one from 2016, are not only bigger in scale, but demonstrate a freer and more expressive application of glaze, as well as manipulation of the thrown form using his hands and his studio tools. While the early pieces are characterized by thick layers of overlapping glaze that seem to bubble over each other, the later pieces have larger washes of color due to the increased size of his "canvas." All of the pieces retain evidence of the presence of his hand and body, such as the lumpen protrusions created with a baseball bat on this piece.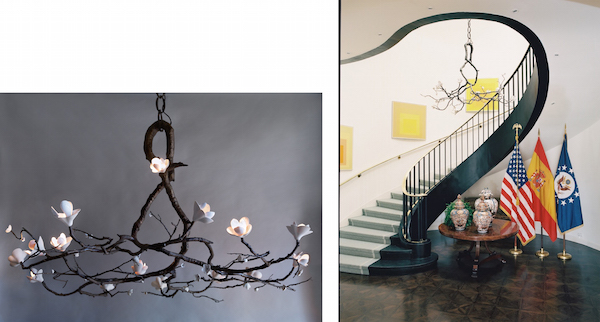 David Wiseman's poetic work combines many sources, such as the intricate patterns of Viennese designer Dagobert Peche, elements of Japanese art and design, and vernacular architecture motifs from many different cultures. But more than art, Wiseman is inspired by nature, obsessively drawing the natural world. His work often depicts blossoming branches rendered in porcelain and bronze, the tangle of a pomegranate tree beautifully spreading across a ceiling, or a bird hidden in a bronze fireplace screen. The Radial Branch Chandelier was installed in the circular staircase of United States Ambassador James Costos's Madrid residence as part of the Art in Embassies program during Costos's diplomatic service from 2013 to 2016.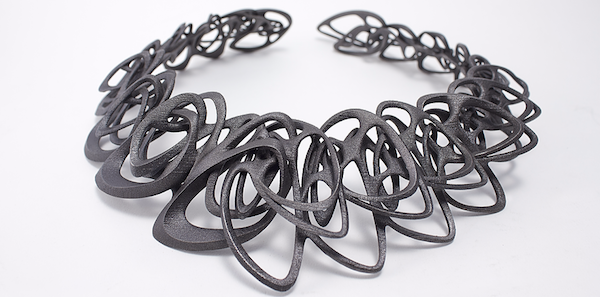 Los Angeles-based architect and designer Jenny Wu uses emerging technologies to push the boundaries of design, architecture, and urban planning. Wu founded the LACE line of 3D-printed jewelry in 2014 after enthusiastic response to a one-off piece she designed. The jewelry translates the complex line-based geometries of Oyler Wu's architectural projects into jewelry and brings a high level of technical skill to the crowded 3D-printing field. The Catena necklace is her most sophisticated design to date, both conceptually and technically. The piece is designed in Autodesk Maya and printed in stainless steel infiltrated with bronze using the binder jetting process, which allows for extremely high resolution. The complex design of seven interlocking pieces and twenty petal-like modules is entirely articulated, a feature made by possible by the 3D printing process, without requiring extensive manual labor and time investments.