This August, LACMA's exhibition Forces of Nature: Ancient Maya Arts from the Los Angeles County Museum of Art opened at the Shenzhen Museum in China. Zoe Kahr, deputy director for curatorial planning, and Danielle Gomez, LACMA Emerging Art Professionals (LEAP) fellow in exhibitions and planning, traveled to Shenzhen courtesy of United Airlines to attend the opening. I sat down with Zoe and Danielle to learn more about their trip to Shenzhen.
Forces of Nature is composed entirely of works from LACMA's permanent collection, and it will travel to three venues in China. Can you tell us a little bit about the show?
Zoe: Megan O'Neil, our former associate curator of the art of the ancient Americas, organized the exhibition. Working only from our very strong collection of Ancient American art, she developed an introduction to Maya art and culture. The exhibition investigates how artists portrayed the supernatural world and how rulers and their courts engaged with that world in art, ritual, and performance, and in the acquisition and display of power. The show is now on view in Shenzhen, then will travel to Chengdu, where it will be on view at Jinsha Site Museum, before closing at the Hubei Provincial Museum in Wuhan. This isn't the first exhibition of ancient Mexican art in China, as there had been previous exhibitions in Shanghai and Beijing, but it certainly is the first for the three cities that it's traveling to.
Do we often send our permanent collection on tour?
Zoe: When I started at LACMA, in 2010, it wasn't something we were doing. Our collection was heavily utilized in the galleries and through our loan program. About five years ago, as we started thinking about the construction of the proposed new building for the permanent collection and the fact that there would be an extended period when we would have reduced gallery space, we approached our curatorial departments and asked them to think about permanent collection projects that we could tour during this period. We wanted LACMA to remain visible both in Los Angeles and throughout the world.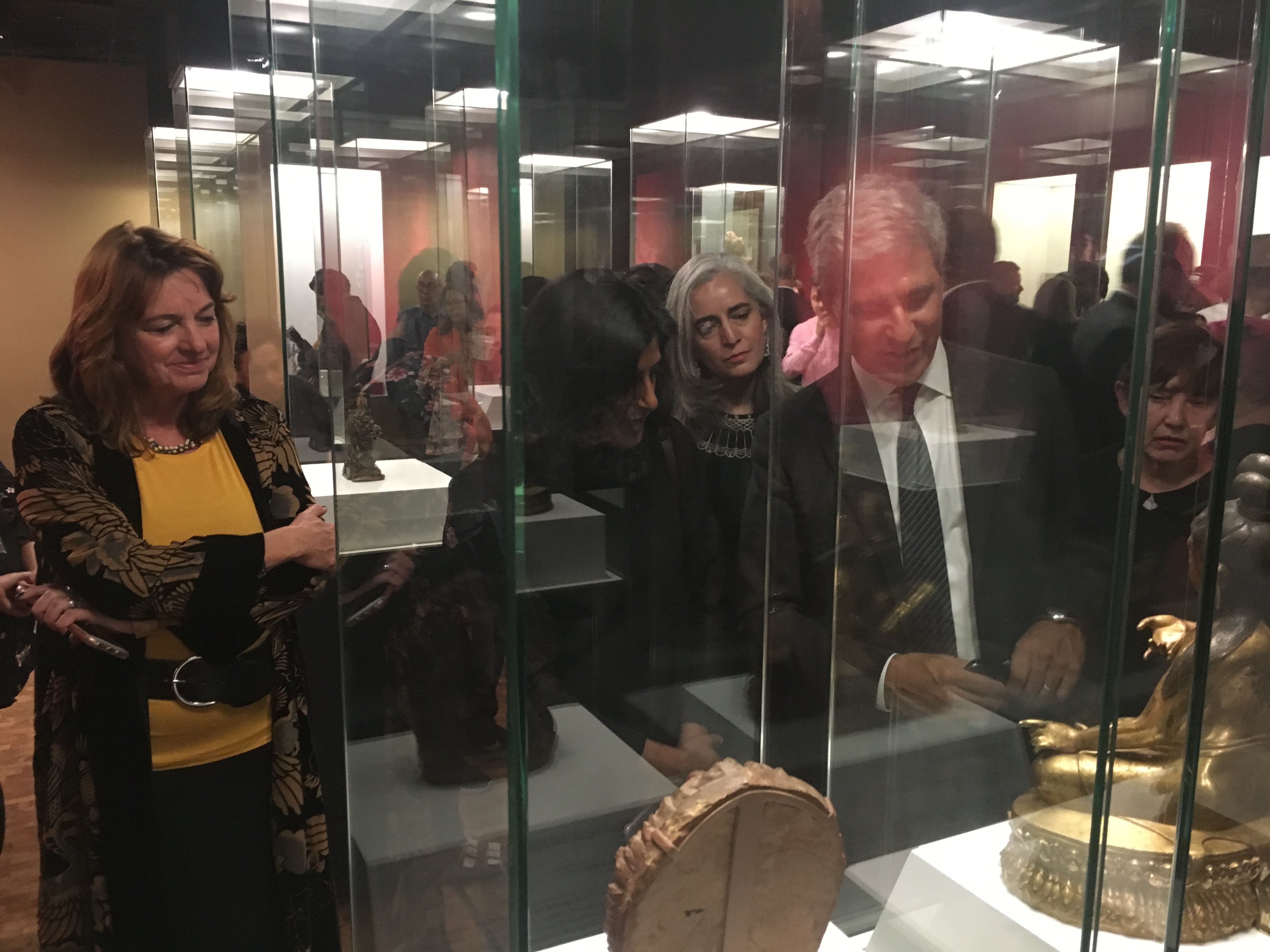 What has been a highlight of this program?
Zoe: It's an interesting way to engage with other museums. We've found new partners—it's amazing that our Maya exhibition opened in China at the same time that parts of our Chinese art collection is on view in Mexico City. We're part of an incredible global network of cultural exchange. Because we are a relatively young institution, our collection is not as well known as it should be. We have areas of great quality and depth, for example in Ancient American art, Indian sculpture, Islamic art, and Japanese art, among others. So this is really an opportunity to show the world the works we have in our collection and the curatorial expertise we have on staff.
You both attended the opening in Shenzhen. How was the show received?
Zoe: Very enthusiastic. People were very interested in the objects and their stories.
Danielle: Yeah, I saw a lot of people asking Megan about the Maya language, which is very visual. There is a universality to a visual language. People were asking her specific questions about how to read the characters and what certain things meant. I suppose the visuality of the language is similar to Chinese characters. It's exciting to see people are making connections.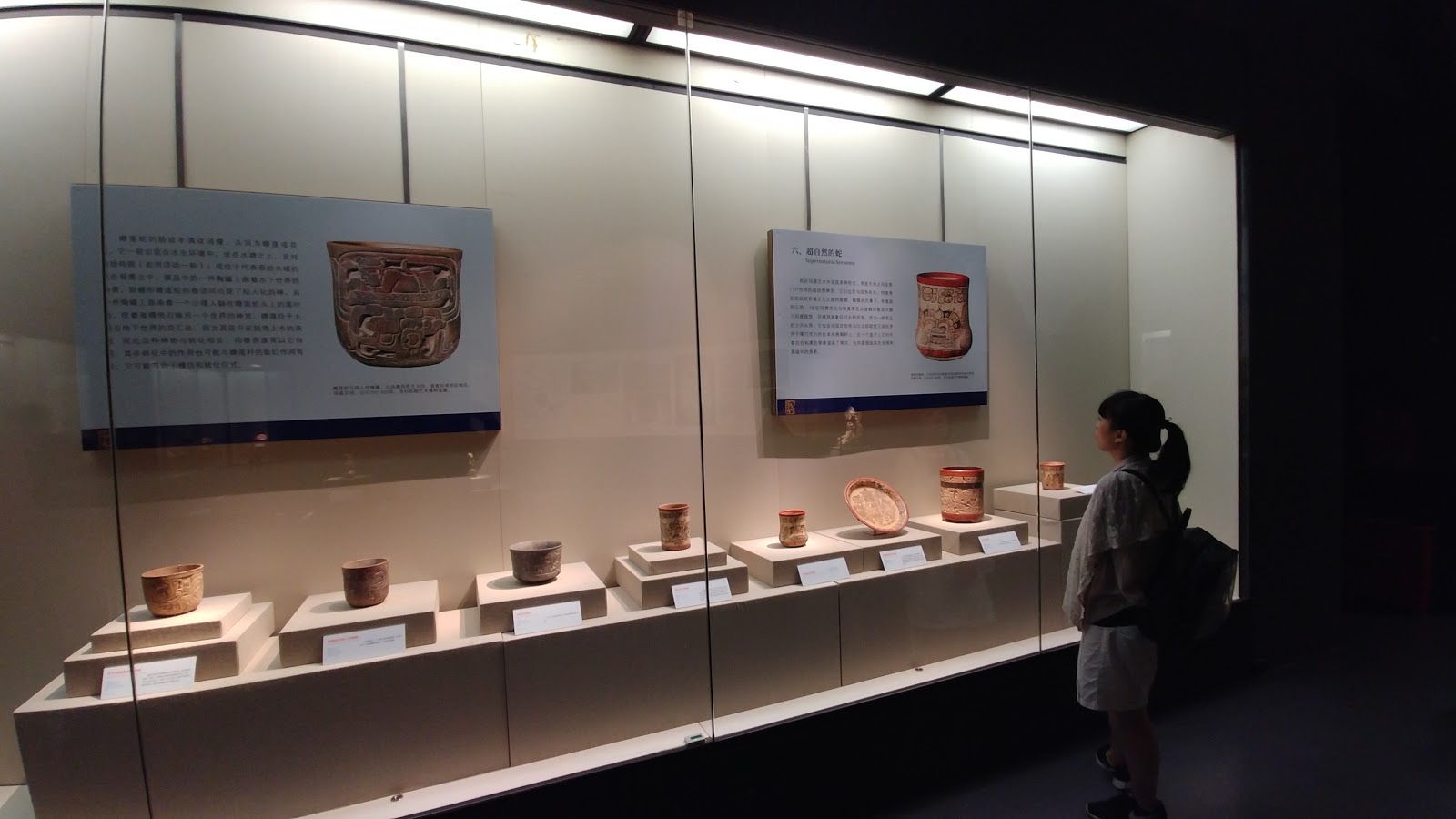 Could you share a favorite moment from the trip?
Danielle: I've just learned how to do budgets, how to make a production schedule, all of which are the daily tasks in the exhibitions department. It was great to see that work turn into the real thing. I came back with a fuller understanding of the work we do here. I also had the opportunity to go to different museums and gallery spaces.
Zoe: One of my favorite things about my job is making connections with people through these projects and then sustaining them over a long period of time. Getting to visit these partners who we've been working with since 2013, and work with them from project to project, is really satisfying. We also used this visit to talk about what we would like to do together next!
Danielle, it's so cool that you went to the opening for this show. Can you tell us more about your fellowship?
Danielle: I'm one of two LEAP fellows. The other one is Adrienne Adams, and they're in the Director's Office. I'm working with three departments, being trained in different aspects of the museum. In Exhibitions and Planning, I'm learning tasks from creating invoices to working on ballpark budgets for projects that are a couple of years out. Next week I get to create a ballpark budget myself for a small exhibition, which means all the estimates for a show over the course of its tour, including shipping costs, courier costs, crates, and other costs. I also work in the education department and in curatorial. 
That sounds really interesting. Fellowships are usually in a specific area, aren't they?
Danielle: Yes, the scope of our fellowship is really unusual. Moving from different department to department, and seeing a project from different perspectives, is really interesting. Coming out of college, the only art job I knew about was a curator. Obviously I knew there were other teams in a museum, but I didn't really know what they did. Even though I've only been here for several months, I have such a better understanding of how a museum functions. I don't know exactly what I want to do yet, but being able to learn and have access to people is an amazing opportunity. Not having that is what keeps a lot of people out of the field. Being at an open place with mentorship and training helps a lot. Now that I'm here, the particularities of museum work really interest me. 
Forces of Nature: Ancient Maya Arts from the Los Angeles County Museum of Art is on view at Shenzhen Museum through November 25, 2018.