One of the most innovative artists of the last century, Robert Rauschenberg (1925–2008) produced a diverse body of work characterized by experimentation, the use of varied mediums and methods, and cross-cultural exchange. His monumental The 1/4 Mile or 2 Furlong Piece (1981–98), presented at LACMA in its entirety for the first time, exemplifies these tenets of his artistic practice. Completed over a period of 17 years, the work is composed of 190 panels and freestanding sculpture that measure approximately one quarter mile in length. The span marked the distance between Rauschenberg's studio and home on Captiva Island, Florida, representing his central belief in the fertile creative space between art and life.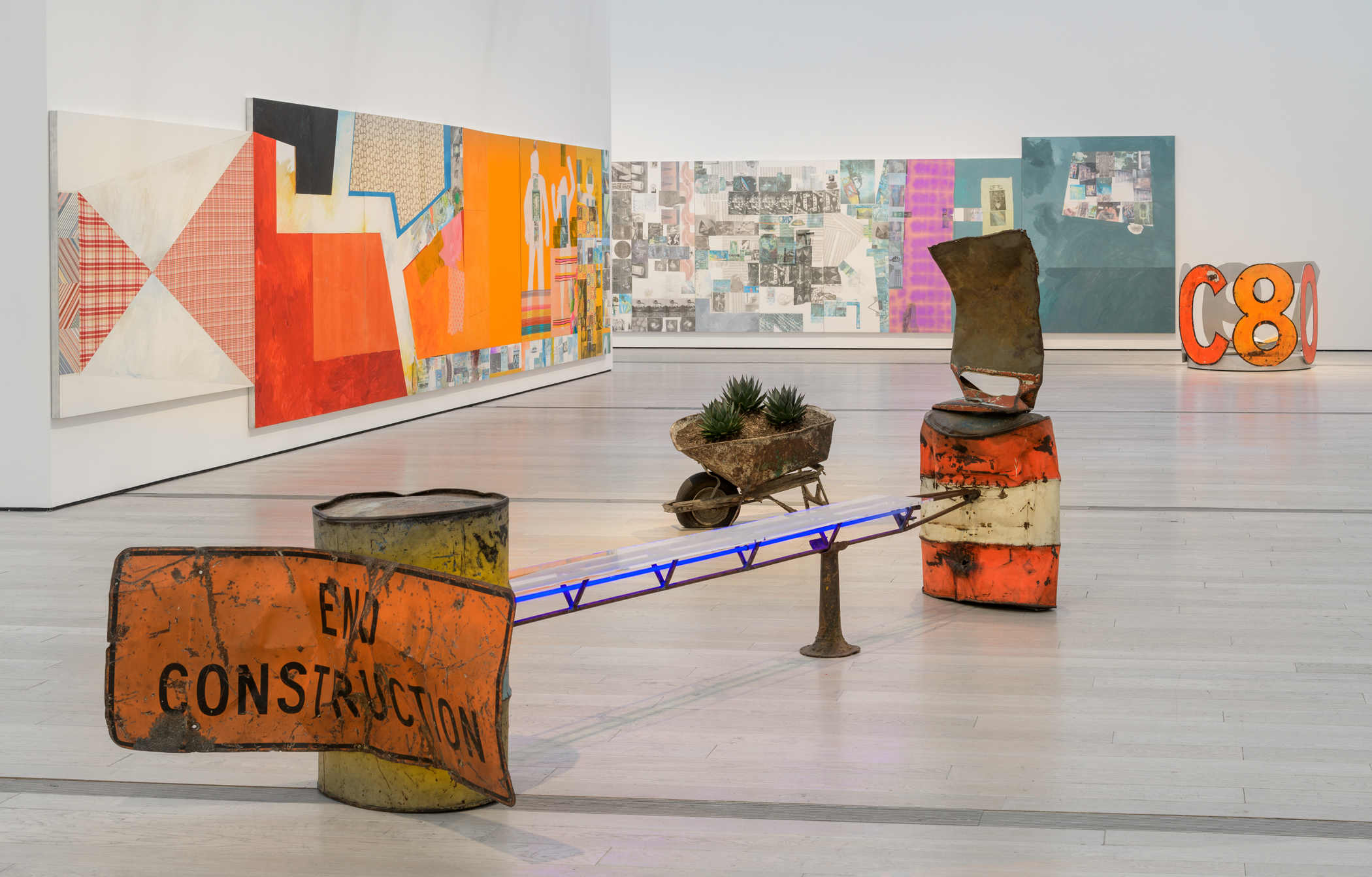 Rauschenberg employed an eclectic array of materials and images in making The 1/4 Mile, many of which he sourced during trips throughout Asia, Europe, Latin America, northern Africa, and the United States. Photographs by the artist, textiles, and mass media images intermingle with bold passages of paint, while everyday objects such as cardboard boxes, chairs, books, and traffic lights add sculptural depth. The audio component is likewise discursive, comprising a montage of sounds recorded during the artist's extensive travels.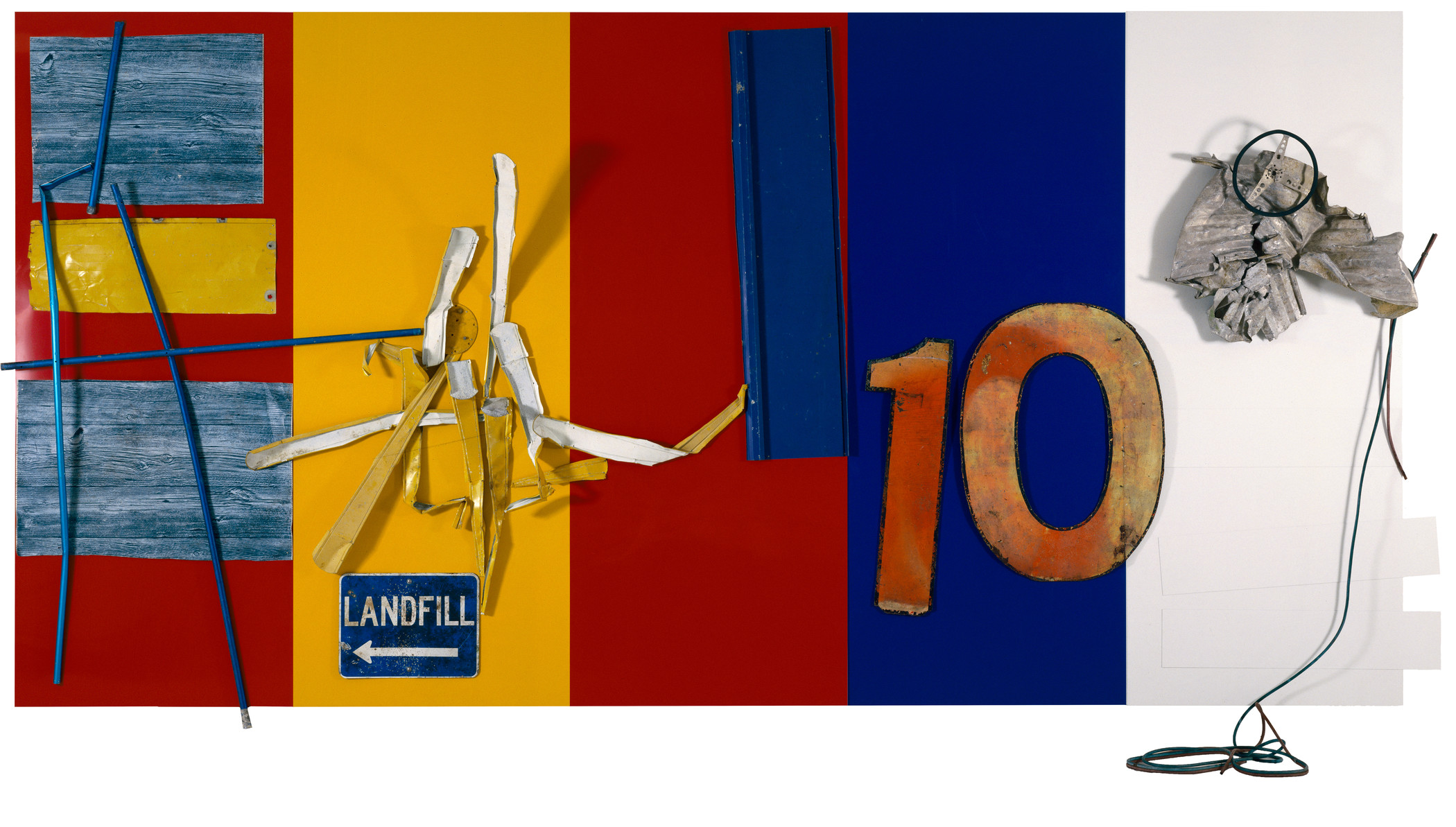 The 1/4 Mile reveals the broad scope of Rauschenberg's creative output and constitutes a self-contained retrospective of his oeuvre: it references past and concurent bodies of work including his White Paintings (1951), Combines (1954–64), Currents (1970), Cardboards (1971–72), Spreads (1975–83), Gluts (1986–94), Urban Bourbons (1988–96), Night Shades (1991), and Anagrams (A Pun) (1997–2002). Rauschenberg also pictures artwork from diverse cultures and times in The 1/4 Mile, situating it in the context of a global art history. Describing the meandering nature of the piece, Rauschenberg noted, "As I change, as my interests change, it changes. This work is actually many works which take on their own character, like something unrolling in time."
Rauschenberg: The 1/4 Mile opens on October 28, 2018 and will be on view in BCAM, Level 3 through June 9, 2019. Member Previews are October 25–27, 2018. Not a member? Join now! Don't miss a companion show, Rauschenberg: In and About L.A., on view in the Resnick Pavilion through February 10, 2019.