On the surface, any comparison between Harold Lloyd and Elvis Presley isn't obvious. The former, a comedic, but dyed in the wool "go-getter" square, and the latter a bad-boy rocker from Tupelo. However, once you dig deeper into their distinctive places within the culture of their respective eras, you see how both artists embodied unique places at the crossroads of a shifting culture and the meaning of physical performance. Each challenged the standards of what was possible and accepted within the moving image, becoming icons—and ultimately reflections—of their changing times.
In the case of Lloyd, it was the comedic "thrill sequences" of seeing his bespeckled, nice guy character survive intense and dangerous feats that was a hit with the stunt-loving, Roaring Twenties audiences healing from WWI. With Presley, it was his music and risque dancing that mixed influences across color lines and opened the floodgates of rock and roll in post-WWII America. These performers, their personas, and their films are from times of plenty when versions of the American Dream were blossoming. It's also not a coincidence that their careers peaked soon after, right before two of the nation's greatest nightmares—Lloyd with The Great Depression in 1929 and Presley with the landing of US ground forces in Vietnam in 1965. Whether they involved  dangling stories-high from a clock, or belting out tunes while  pelvic thrusting, their films were first and foremost platforms to see these legends perform. They understood the possibilities of film to create new experiences of their craft for a mass audience; and those experiences still hold up today.
Join us this January as we celebrate two kings in our Tuesday Matinees film series—The King of Rock and Roll and The King of Daredevil Comedy—by looking at these artists, their times, and their lasting cultural impact on film and beyond.
January 8: Jailhouse Rock - (Elvis Presley's Birthday screening)
A young man, Vince Everett (Elvis Presley), is convicted of manslaughter after being drawn into a bar fight while trying to defend a woman. In prison, Everett finds salvation when his cellmate, a country singer named Hunk Houghton, hears him sing and pegs him as a future star. Once released, Everett gets a job in a night club and meets Peggy Van Alden, a young woman who works for a record company and who, like Houghton, also sees talent in Everett.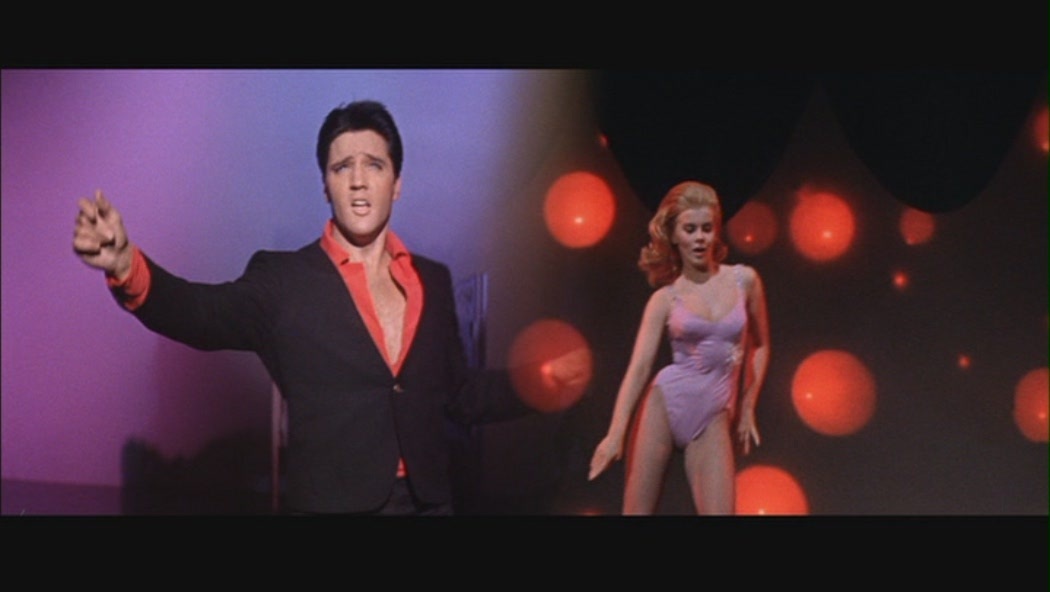 January 15: Viva Las Vegas
All musically gifted racecar driver Lucky Jackson wants in Las Vegas is to score enough money for a new car motor so he can win the Grand Prix. When he encounters sexy swimming instructor Rusty, he considers staying around longer. After Lucky loses his winnings in the hotel pool, he's forced to remain in Vegas long enough to win back his dough—but now he also wants to win Rusty's heart. Unfortunately, so does his slick racing enemy, Elmo.

January 22: Double Feature—Grandma's Boy + Safety Last!
Grandma's Boy: The residents of a small town organize a team to track down a killer on the loose. The town's entire male population joins the hunt, save one jittery youth (Harold Lloyd) who wants nothing to do with a murderer. He instead retreats to his grandma's house. She tells him a fantastic story that rouses his confidence, and hands him a talisman that supposedly holds the power of bravery. Unaware he's been given an ordinary piece of wood, the young man decides to chase the criminal by himself.
Safety Last!: A boy moves to New York City to make enough money to support his loving girlfriend, but soon discovers that making it in the big city is harder than it looks. When he hears that a store manager will pay $1,000 to anyone who can draw people to his store, he convinces his friend, the "human fly," to climb the building and split the profit with him. But when his pal gets in trouble with the law, he must complete the crazy stunt on his own.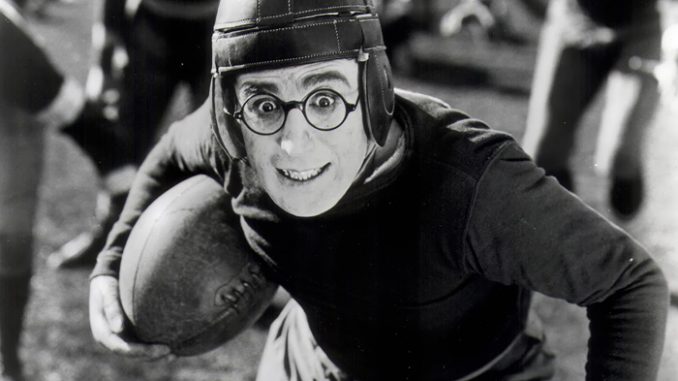 January 29: Double Feature—The Freshman + Speedy
The Freshman: In hopes of making some friends, Harold Lamb attends college at Tate University. But when the students notice his eccentric personality, he becomes the joke of the school. His fellow students convince Harold that he is popular but laugh at him behind his back, telling him that he is a player on the football team when he is actually the waterboy. Only his friend Peggy knows that to be happy Harold must accept himself for who he really is.
Speedy: Chronically unemployed Yankees fan Harold "Speedy" Swift dates Jane Dillon, a girl whose beloved grandfather, Pop, runs a failing horse-drawn trolley business in a rapidly changing city where the railway is becoming king. When a crooked railroad official steals Pop's last car, hoping to force him into a shutdown, Speedy must race against the clock to find the culprits, return the car in time, and keep the service running on schedule.
Join us each week for our Tuesday Matinees at 1 pm. Tickets available for purchase online or at LACMA's on-site Ticket Offices.