We're kicking 2019 off with a slate of exciting exhibitions! Opening on January 20 is Teresa Hubbard / Alexander Birchler: Flora, based on Teresa Hubbard / Alexander Birchler's discoveries about the unknown American artist Flora Mayo, with whom the Swiss sculptor Alberto Giacometti had a love affair in Paris in the 1920s. While Giacometti is one of the most celebrated artists of the 20th century, Mayo's oeuvre has been destroyed and her biography was previously relegated as a footnote in Giacometti scholarship. Hubbard / Birchler reframe this history and bring Mayo's compelling biography to life through a feminist perspective that interweaves reconstruction, reenactment, and documentary into a hybrid form of storytelling. As a double-sided film installation, each side of Flora reveals a different story while sharing the same soundtrack. The work is conceived as a conversation between Mayo and her son, David—whom the artists discovered after an exhaustive search, living near Los Angeles. Flora generates a multifaceted dialogue—between a mother and son, Mayo and Giacometti, Paris and Los Angeles, and past and present. Also on view is the accompanying work, Bust, inspired by a photograph showing Mayo and Giacometti flanking a portrait bust she made of him. Bust comprises a photographic reproduction and reconstruction of Mayo's no-longer-extant sculpture. Flora and Bust premiered at the Swiss Pavilion of the 57th Venice Biennale in 2017. LACMA's presentation marks its United States debut. Member Previews are January 17–19.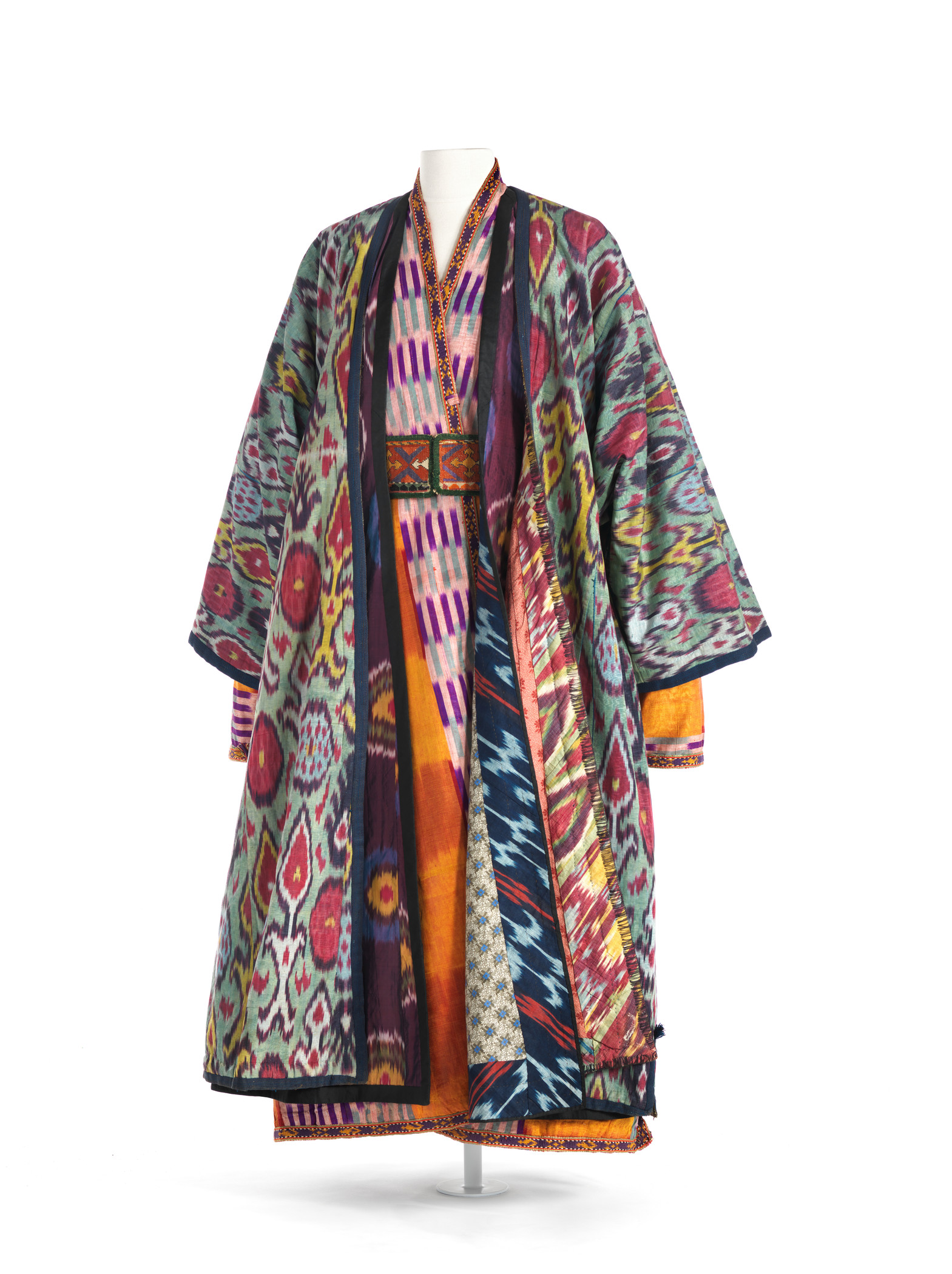 On February 3, LACMA opens Power of Pattern: Central Asian Ikats from the David and Elizabeth Reisbord Collection. Central Asia's textiles are rich with patterns influenced by the various cultures that traveled through or settled along the historic Silk Road. During the 19th and early 20th centuries, the region experienced a renaissance in ikat, a technique where silk threads were bound and resist-dyed before weaving into cloth. The result were vivid textile patterns comprising blurred, cloud-like juxtapositions of color, called abrbandi (literally "cloud binding"). To create these distinctive textiles, artisans experimented with prevalent motifs in daily life and nature and distilled these shapes into compositions where color and contrast were emphasized. Power of Pattern showcases over 60 examples of visually dynamic Central Asian ikat robes and panels, generous gifts from the David and Elizabeth Reisbord Collection. Organized by motif, the exhibition examines how the region's textile designers, dyers, and weavers used improvisation and abstraction to create textiles truly unique to this region. Member Previews are January 31–February 2.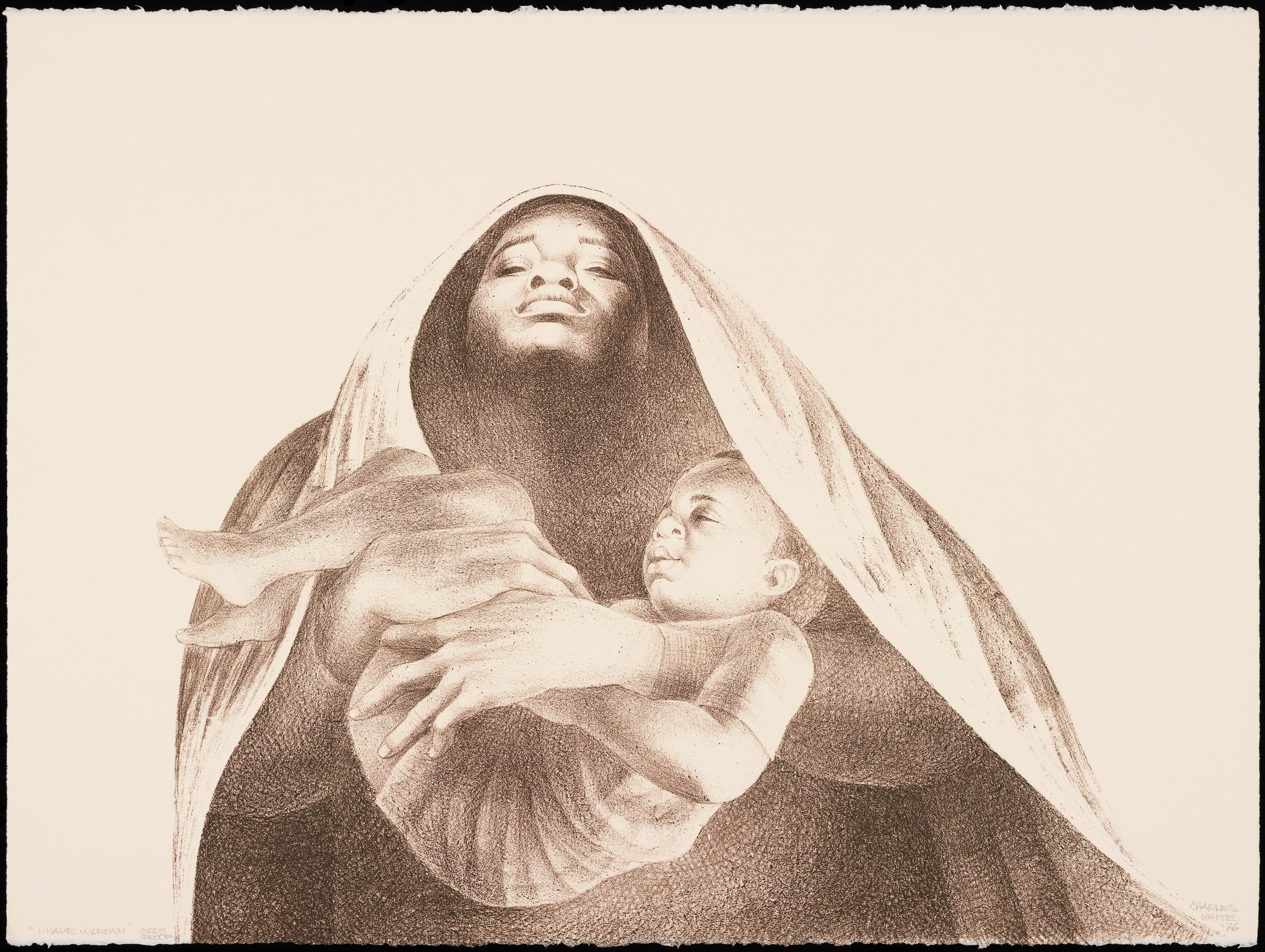 Later in February, two exhibitions related to the artist Charles White will be on view, Charles White: A Retrospective and Life Model: Charles White and His Students. The first major exhibition of this lifelong social activist's work in over 30 years, Charles White: A Retrospective (opening February 17) showcases approxiately 100 paintings, drawings, prints, and photographs that reflect White's life as he moved from Chicago to New York to Los Angeles. White's time in Los Angeles was an important phase in his career; he created some of his most famous works in the city. The exhibition includes works from LACMA's permanent collection and audio recordings of White who frequently gave lectures at LACMA. Life Model (opening February 16) is on view at LACMA's satellite gallery at Charles White Elementary School, formerly Otis Art Institute, where the artist taught for many years. White's extraordinary legacy of art, activism, and teaching are seen in his work and in the work of his students, many of whom would follow his lead and develop their own socially committed practices. The exhibition features work by Judithe Hernandez, Kerry James Marshall, Ulysses Jenkins, Kent Twitchell, Richard Wyatt, and more. Member Previews for Charles White: A Retrospective are February 14–16.