Since the 1980s, Chinese contemporary artists have cultivated intimate relationships with their materials, establishing a framework of interpretation revolving around materiality. Elevating medium over image and object, material art generates tension and conflict with conventional art forms—objective matter becomes essential in portraying the subject. Artists' signature materials transcend standard art forms to function as superagents that hold particular significance and strongly convey meaning.Their media range from the commonplace to the unconventional, the natural to the synthetic, the elemental to the composite: from plastic, water, and wood, to hair, tobacco, and Coca-Cola. Artists continue to explore and develop this creative mode, with some devoting decades of their practice to experiments with a single material.
Opening this Sunday, June 2, The Allure of Matter: Material Art from China brings together works from the past four decades in which conscious material choice has become a symbol of the artists' expression, representing this unique trend throughout recent history.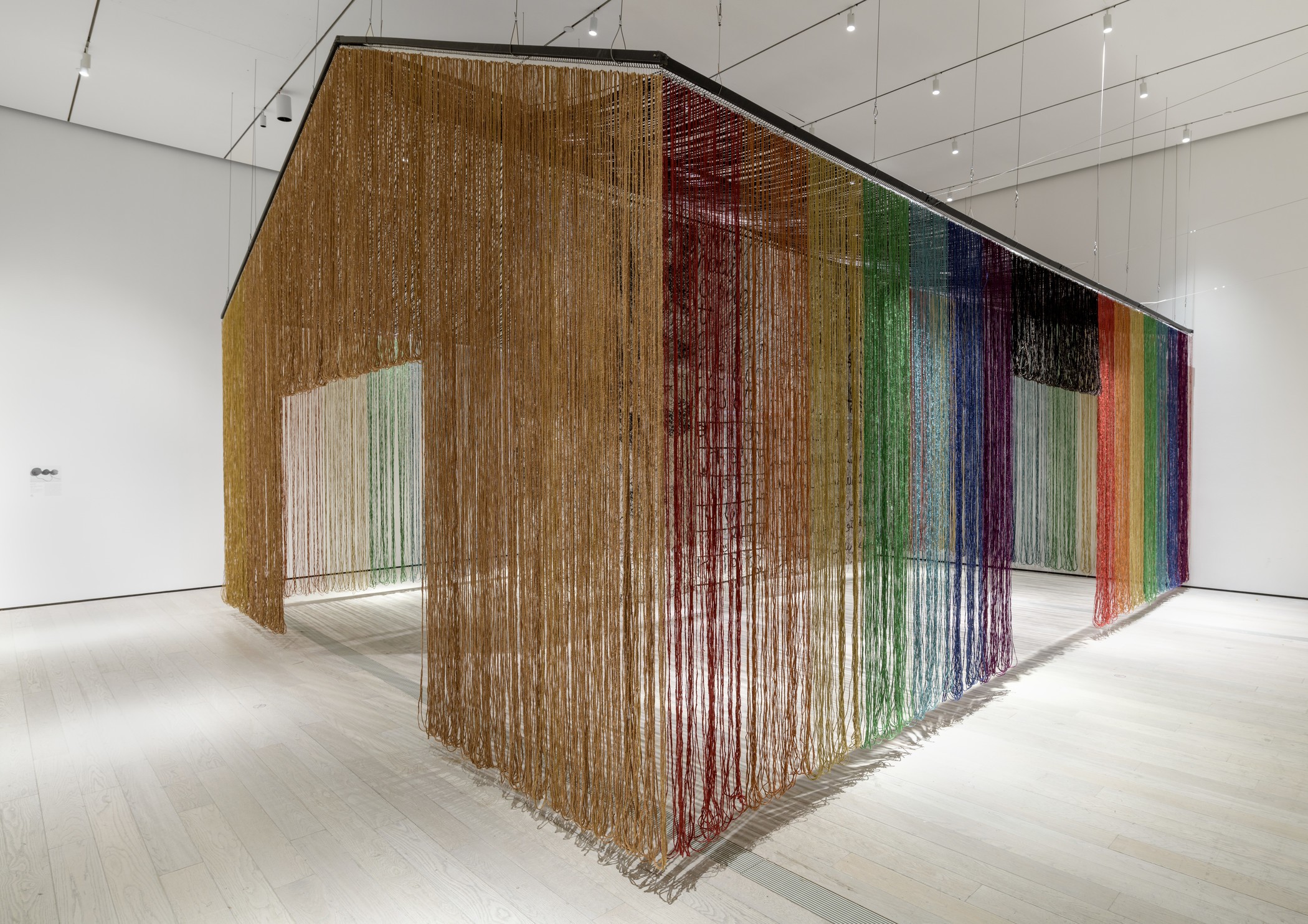 The Allure of Matter by the numbers:
70,866 feet of braids in Gu Wenda's United Nations: American Code
8,249 individual pieces of porcelain in Liu Jianhua's Black Flame
65 packs of cigarettes added to a base of about 500,000 in Xu Bing's 1st Class—about 501,300 cigarettes in total
8,000 individual crumpled sheets of xuan paper in Zhu Jinshi's Wave of Materials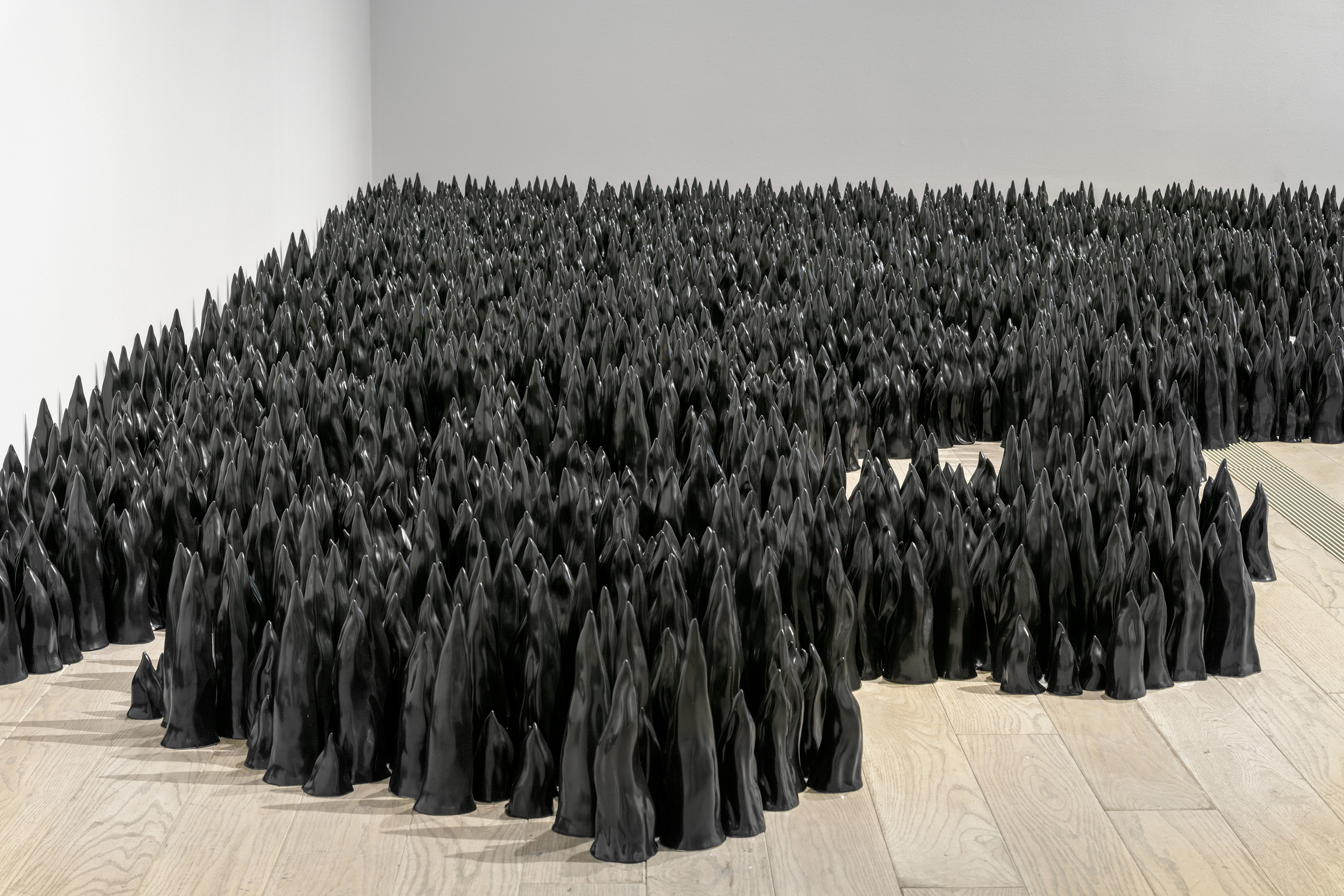 The Allure of Matter: Material Art from China will be on view in BCAM, Level 2 from June 2, 2019 through January 5, 2020. Zhu Jinshi's Wave of Materials is part of the show and is currently on view in the Resnick Pavilion through September 15, 2019.