LACMA's exhibition Rauschenberg: The 1/4 Mile reveals the broad scope of Robert Rauschenberg's practice through the multitude of mediums and techniques employed and serves as a self-contained retrospective of his oeuvre. This presentation is the first time his monumental work The 1/4 Mile or 2 Furlong Piece—created over 17 years (1981–98) and composed of 190 panels that measure approximately a quarter mile in length—has been exhibited in its entirety.
On May 11, visitors gathered for a one-time-only musical experience in the exhibition, curated by dublab co-founder Mark "Frosty" McNeill. He recently shared his reflection on the exhibition and project with us.
A friend once described perfect weather as a state in which you can't tell where your skin ends and the air begins. Rauschenberg: The 1/4 Mile has a similar sense of elemental fluidity. The vast piece feels as if it's poured straight from Rauschenberg's soul, a synthesis of his exuberant path through life and work, reverberating with the joyous energy of artistic creation and universal wonder. Miraculously lightweight for its epic scale, The 1/4 Mile offers viewers an immersive embrace and encourages exploration.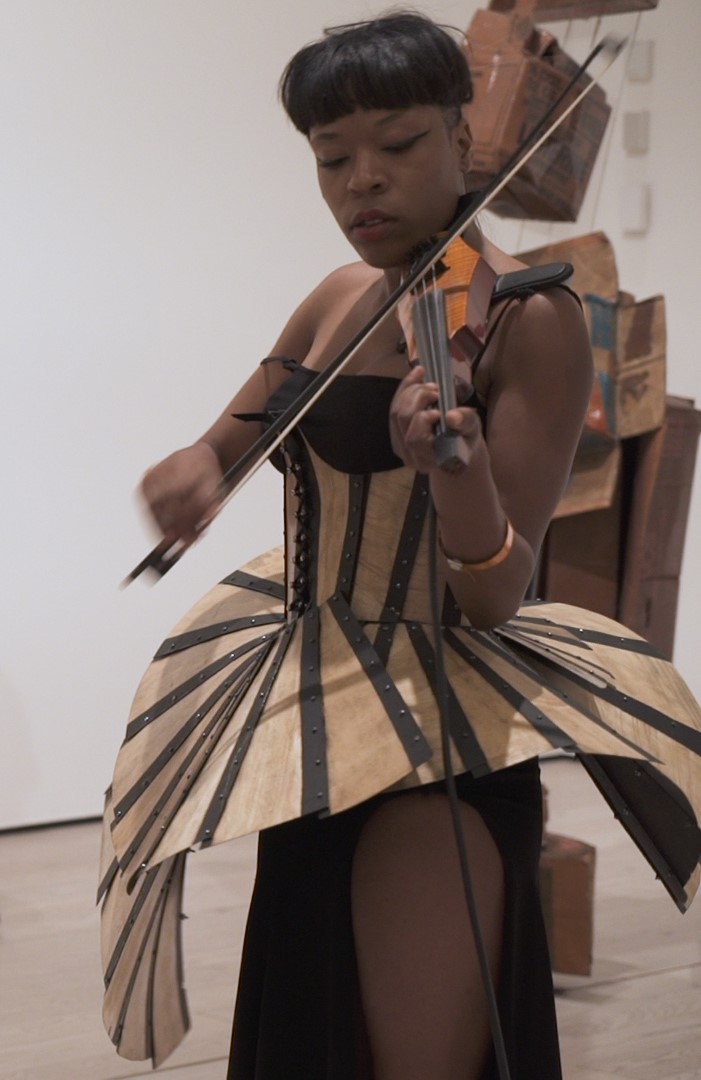 On May 11, 2019, a group of 14 musicians gathered within Rauschenberg: The 1/4 Mile to activate a one-time, hour-long performance titled Close Quarters. Anenon, Andres Renteria, Carlos Niño, Carlos "Tropicaza" Icaza, Dwight Trible, Evan Haros, Jamire Williams, Mia Doi Todd, Molly Lewis, Odeya Nini, SK Kakraba, Sudan Moon, Susan Rawcliffe, and Susie Kozawa assembled to play balls, bells, bodies, didjeridu, drums, gongs, hum bows, music boxes, ocarinas, saxophone, sitar, steel guitar, vinyl records, violin, voices, whistling lips, xylophone, and more.
LACMA's BCAM foyer is emblazoned with a Rauschenberg quote, "By the time you've gone a quarter of a mile, if you have any mind at all, you've certainly forgotten what you had in mind when you started." This nod to visceral, sensorial exploration, alongside the legacy of the immersive happenings Rauschenberg helped birth at Black Mountain College, provided the spirited framework for the Close Quarters performance concept. There is wonder to be found in rambling and it was my hope to set the potential for unexpected magic in motion.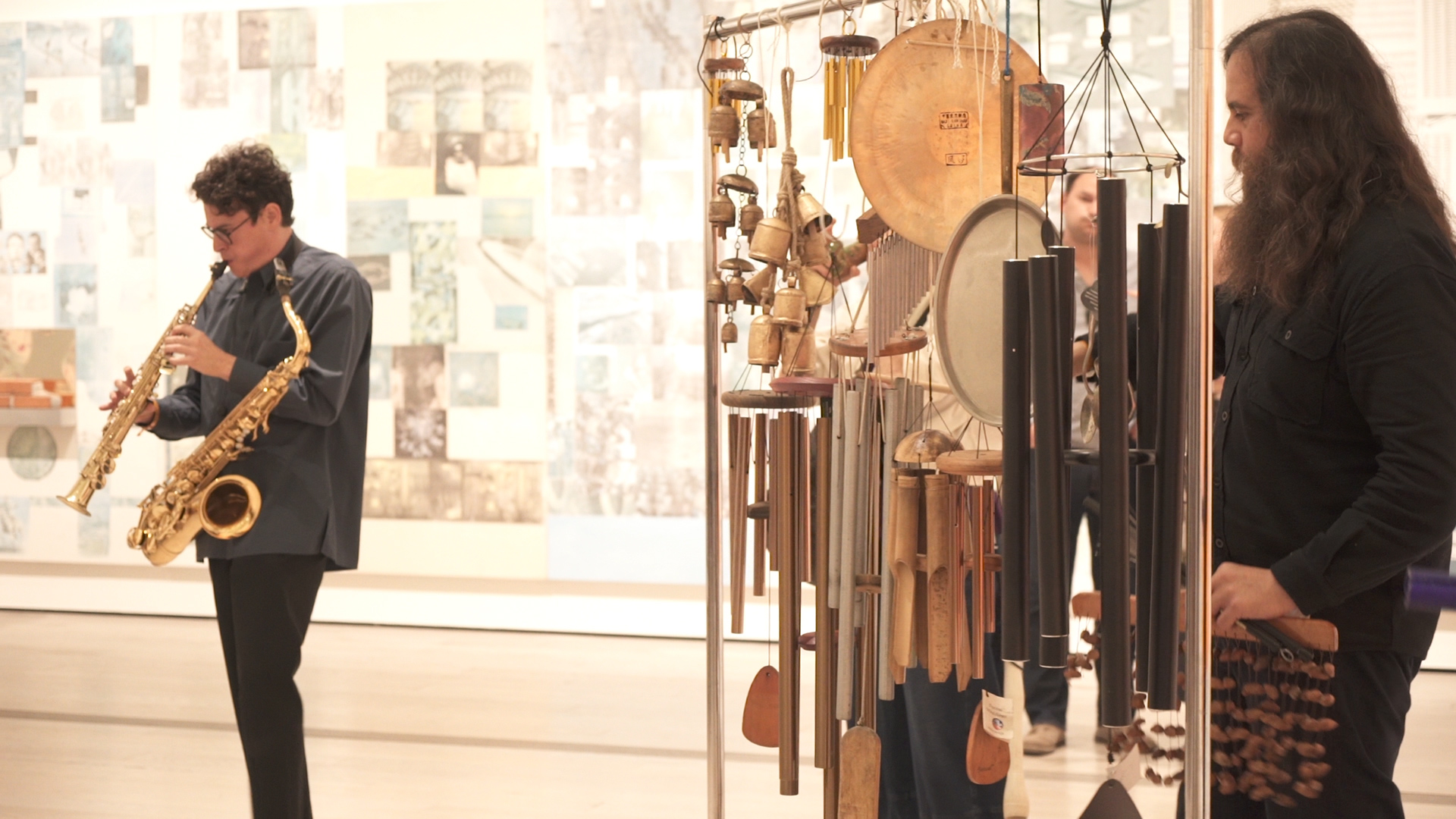 The improvisatory ensemble was prompted to freely traverse the exhibition playing sounds inspired by Robert Rauschenberg's visual work and field recordings, and in energetic response to the other musicians and attendees they encountered along the way. Through their spontaneous navigation of the space, the artists and audience had equal hands in influencing the energy of the evening. The performance played out uniquely from each distinct perspective as musicians clustered in corners and cut resonant paths through the gallery. Wild cacophony, delicate beauty, lush eruptions, and intimate engagement simultaneously played out among Rauschenberg's ecstatic panels.
While Rauschenberg folded the globe into a quarter-mile—artifacts of his travels are embedded in many of the 190 panels—I wanted to showcase the wide world represented within Los Angeles. The multi-generational, culture-spanning musical ensemble reflected the diversity of the city, one in which distinct identities overlap in a brilliant collage that evolves as the layers build. Within L.A. and Rauschenberg: The 1/4 Mile alike, perceptive wandering pays off. Deep zooms and panoramic sweeps reveal treasures, and thoughtful, creative interventions make this expanse even richer.
Don't miss your chance to view Rauschenberg: The 1/4 Mile before it closes this Sunday, June 9. dublab will partner with LACMA again on September 7, 2019 for Muse 'til Midnight: The Allure of Music. Come experience more stimulating sound and vision activation.