At face value, The Allure of Matter: Material Art From China screams contemporary. The exhibition is installation heavy, and full of symbols of modernity—plastic, stainless steel, and Coca-Cola in different forms fill the galleries of the exhibition. However, there is also history to be seen in many of these artworks, from the personal, nostalgic history of an artist's childhood to Chinese artistic traditions dating back thousands of years. Historical forms, like the dragon robe, the scholar's rock, and the black stele are reimagined in the works of Wang Jin, Zhan Wang, and Song Dong, respectively. Traditional nailless joinery techniques, used in Chinese furniture making, are employed by Ai Weiwei and Hu Xiaoyuan. Xuan paper, silk, porcelain, and gunpowder, all materials born in China, become the object and subject of works by Zhu Jinshi, Liang Shaoji, Liu Jianhua, and Cai Guo-Qiang. Ma Quisha's and Yin Xiuzhen's works could even be seen as the preservation of history, Ma traced a change in women's fashion over time, and Yin documented neighborhoods as they awaited their imminent destruction.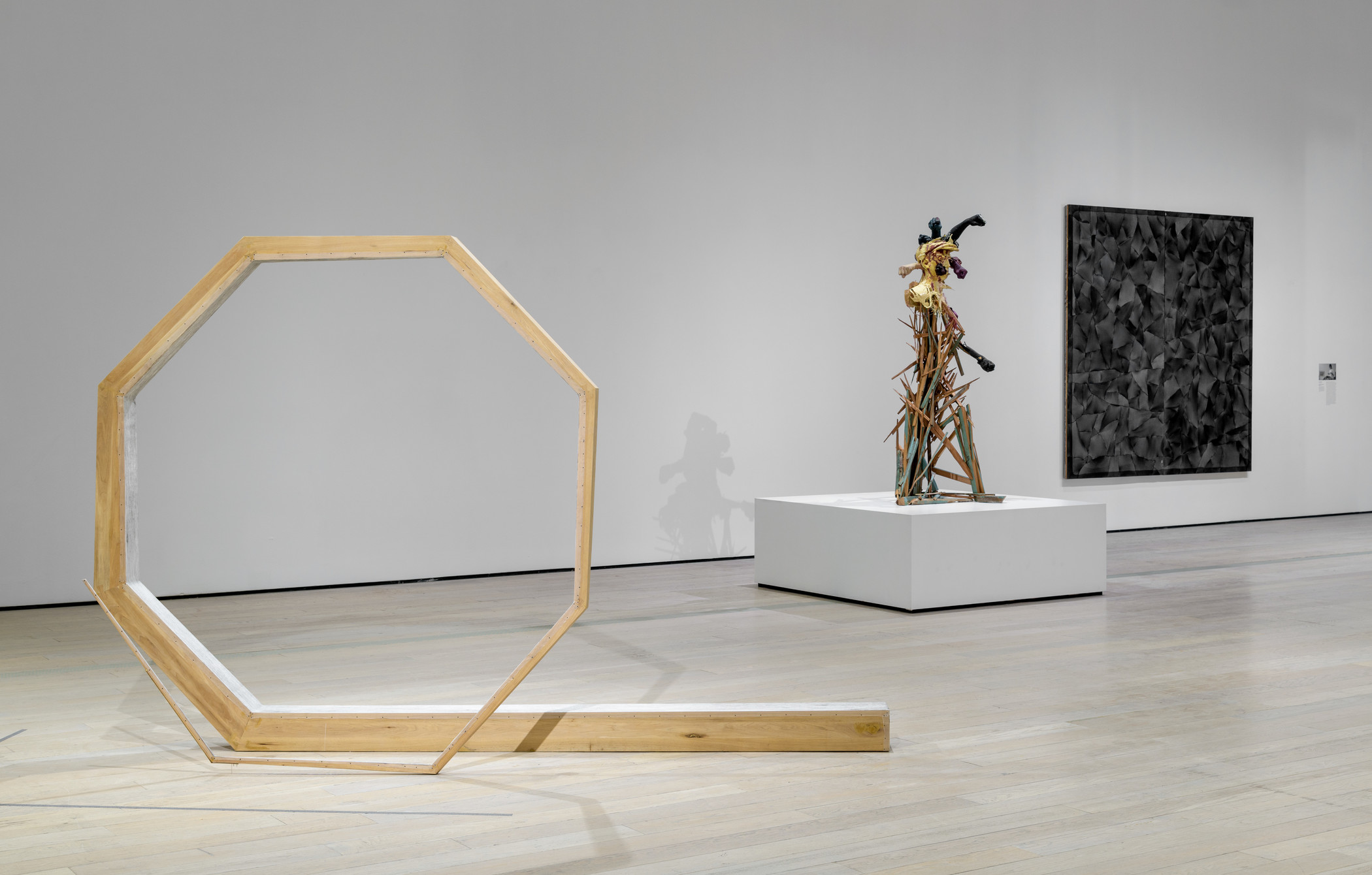 The beginning of Chinese contemporary art history is widely considered to align with a major shift in art practice that occurred in China following the death of Mao Zedong (1976) and subsequent end of the Cultural Revolution (1966–1976). From the early 1940s to the end of the Cultural Revolution, the Communist government promoted the socialist realist style of painting, glorifying political figures from the Communist Party. Traditional forms of Chinese art, like ink painting, were denounced in an effort to "modernize," by doing away with the Four Olds: Old Customs, Old Culture, Old Habits, and Old Ideas. While some artists still worked in traditional modes and materials privately, at times going to great lengths to practice traditional or experimental ink painting in secret, they risked vilification and persecution by the Communist Party if they were found to be making art outside of the styles promoted by the government.
After the end of the Cultural Revolution, artists experienced a period of newfound artistic freedom. Their previous artistic restrictions were lifted, and artists could experiment in materials old and new—the modes and media of contemporary Chinese art were still waiting to be established. The Allure of Matter recognizes the use of unconventional materials as an important and distinctive trend that developed in Chinese contemporary art beginning in the 1980s. Oftentimes, artists working in this mode have a longstanding engagement with a single material, and convey meaning through this material choice.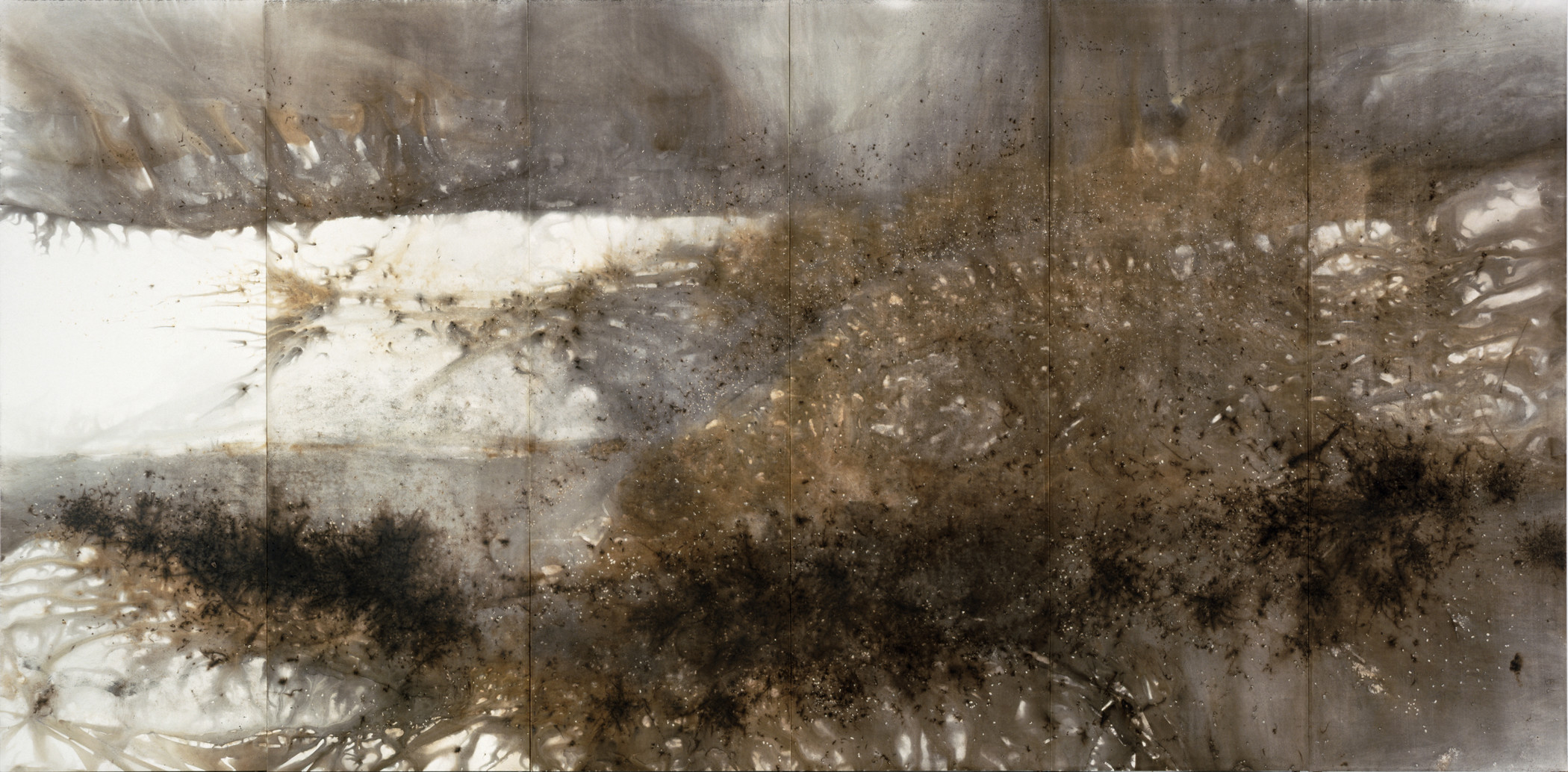 Cai Guo-Qiang, for example, is unmistakable as a material artist, having fully committed to using gunpowder as one of his primary artistic materials since the 1980s. Although many might recognize gunpowder as a Chinese invention, first discovered and utilized by alchemists seeking immortality over 1,000 years ago, Cai has also noted a connection between his work and the Cultural Revolution. Like many artists in this exhibition, Cai grew up surrounded by the propaganda artwork of the Cultural Revolution, which took place during his adolescence—the artist recalls propaganda comics and films which frequently featured dynamite. He also draws similarities between the puffs of smoke created in the process of making his works, and the mushroom clouds that engulfed Hiroshima and Nagasaki as a result of their bombings in World War II.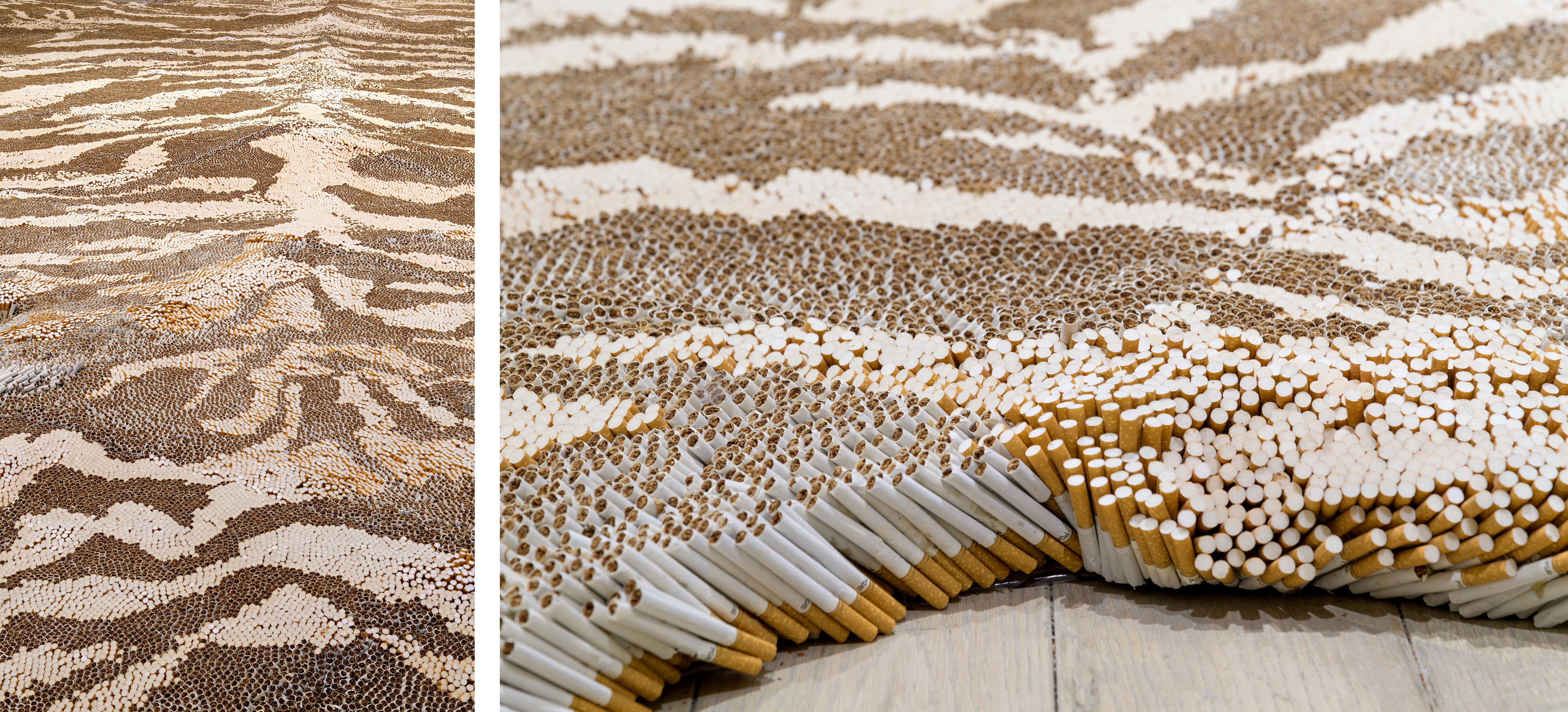 Xu Bing's Tobacco Project portrays a more studied and less experiential history. The project began during the artist's residency at Duke University in 2000, where he was inspired by the history of the Duke family as leaders in the American tobacco industry throughout the late 19th and early 20th centuries. China was one of the first foreign markets for the Duke family's cigarette business, chosen because of the immense population of potential cigarette buyers. Xu's Tobacco Project works include written references to the Duke family's expansion into China, illustrations based off early tobacco labels, and symbols of the slow but destructive impact of the tobacco industry on China, which now consumes roughly 40% of all cigarettes worldwide. For his 1st Class, Xu used over 500,000 1st Class brand cigarettes to recreate a tiger skin rug, combining a symbol of Chinese culture with a Western capitalist product.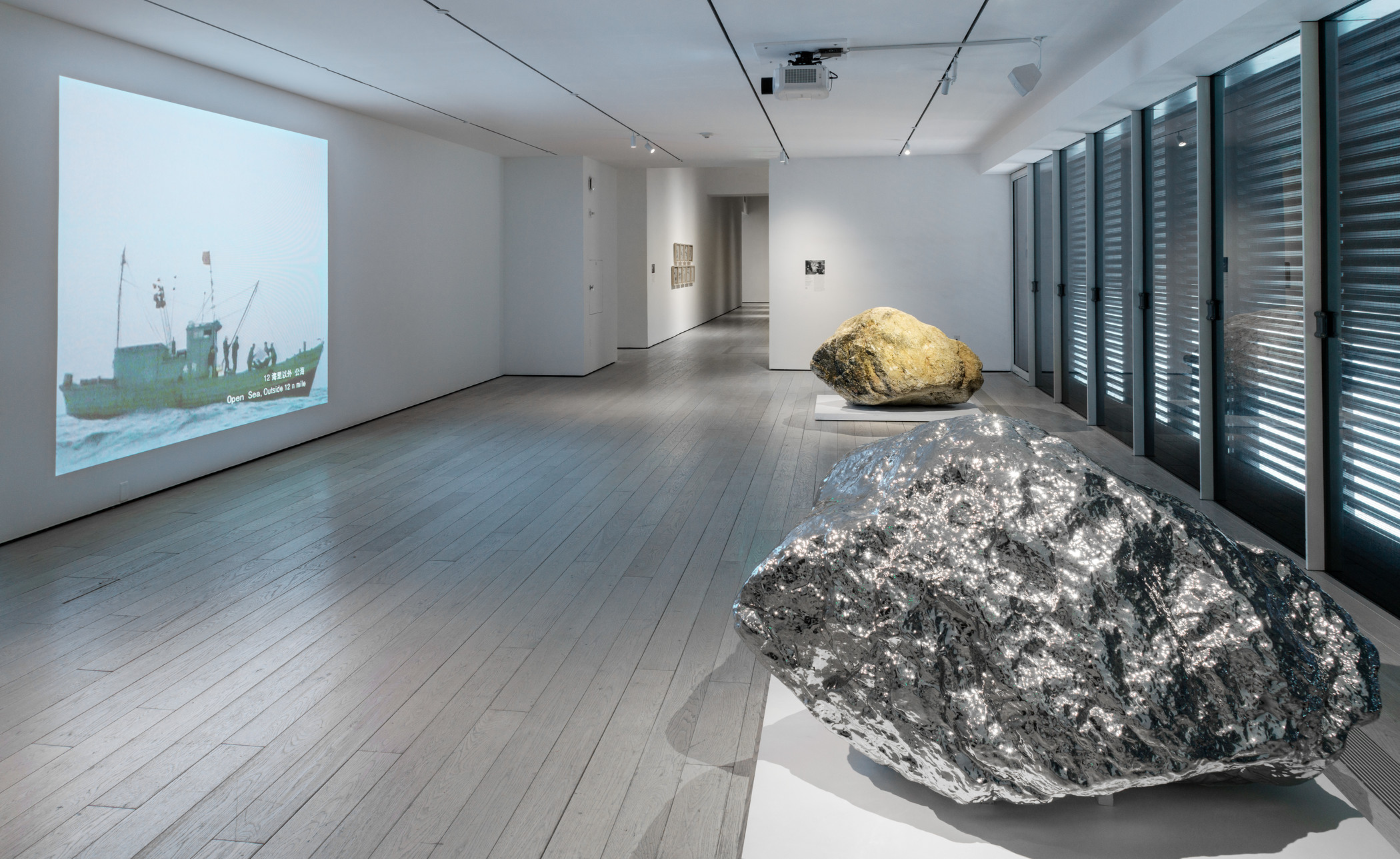 Zhan Wang has created an artistic practice around the appropriation and recreation of scholar's rocks, prized stones incorporated into historical Chinese gardens as objects of contemplation. Although these stones are coveted by connoisseurs of traditional Chinese art, interested in their connection with Chinese literati artists, Zhan turns these rocks into objects of modernity. He sources natural stones, which he covers with sheets of stainless steel. He pounds these thin sheets of metal around each stone with a mallet, so that they take the shape of the stone, and then welds these sheets to each other. After sanding down the seams of the metal stone to ensure a smooth finish, Zhan completes his process by thoroughly polishing his final product. Although they are made through a vastly different process than their natural counterparts, Zhan's stones are just as much objects of contemplation and meditation, but upon new themes of modernity, the fake, and (quite literal) self-reflection.
Although the artists in The Allure of Matter define a boldly contemporary trend with their use of novel and unconventional materials, many of them nonetheless turn to Chinese history as a source of inspiration. In subverting these matters of the past, their work brings attention to an enduring interest in Chinese history, and grounds these artists solidly within a continuous art historical timeline.
The Allure of Matter: Material Art From China is on view in BCAM, Level 2 through January 5, 2020. A version of this article was first published in the Summer 2019 issue of Insider.