Mary Corse: A Survey in Light, on view in BCAM through November 11, 2019, is the artist's first solo museum survey and a long overdue examination of this singular artist's career. Comprising 20 paintings, two sculptures, and three prints, the exhibition brings together for the first time Corse's key bodies of work, including her early shaped canvases, freestanding sculptures, light encasements that she engineered in the mid-1960s, and her signature White Light paintings. As one of the few women artists associated with the West Coast Light and Space movement, Corse shared with her contemporaries a deep fascination with perception and with the possibility that light itself could serve as both subject and material of art.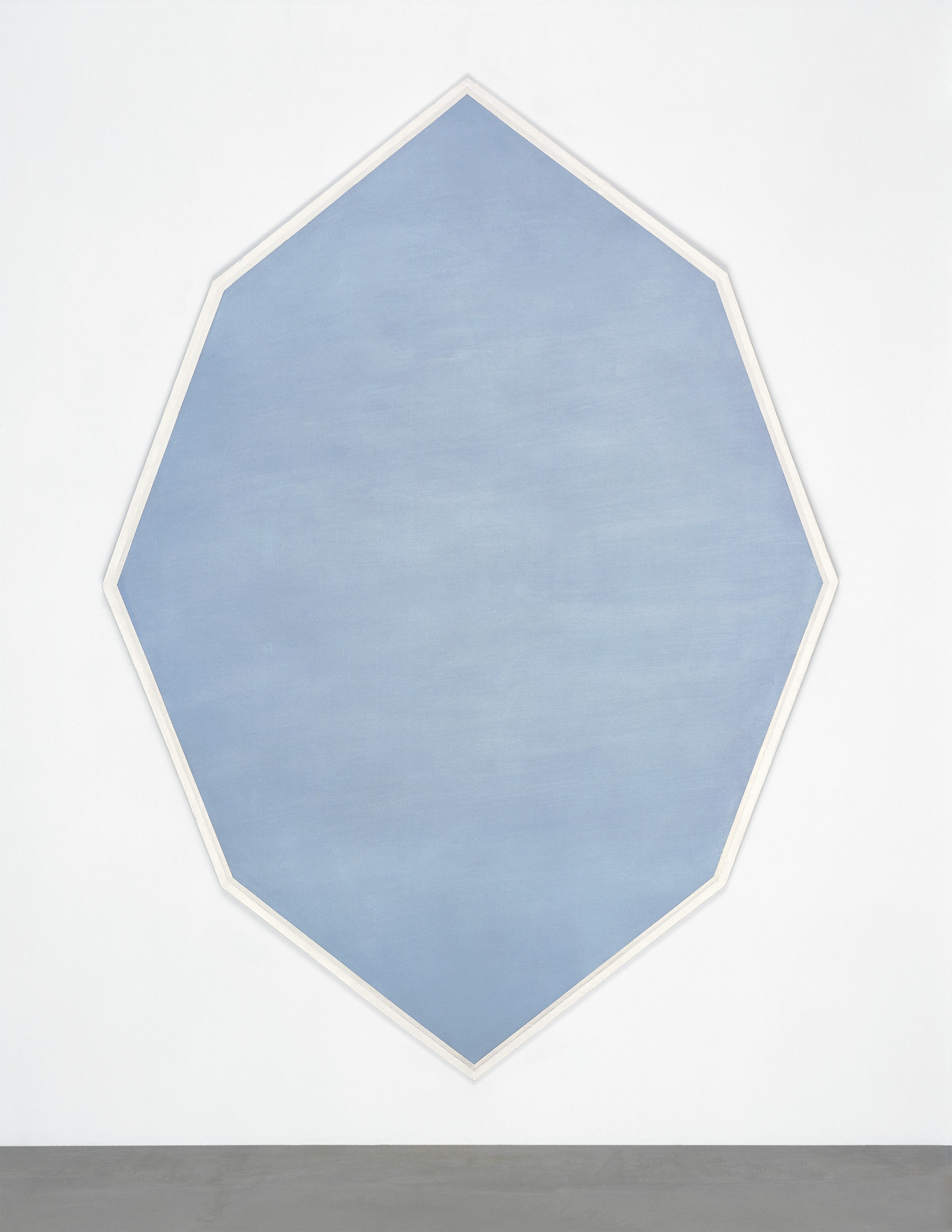 Mary Corse's early works from 1964 to 1966 capture her range of experimentation as her studio became a laboratory for formal and material investigation. One of Corse's first shaped paintings, Untitled (Octagonal Blue) (1964), reveals the artist's early interest in making a large encompassing field of color that breaks free of a standard rectilinear format and suggests an expanded compositional space. In an early effort to suffuse her paintings with light, she experimented with reflective materials, sprinkling tiny metal flakes across this work's painted surface. For the artist, the subtle sheen produced by the metal fell short of achieving the inner glow she was seeking, leading her to explore the perceptual possibilities of standard white acrylic paint. Corse's foundational explorations from this time set in motion much of what was to come in the subsequent years.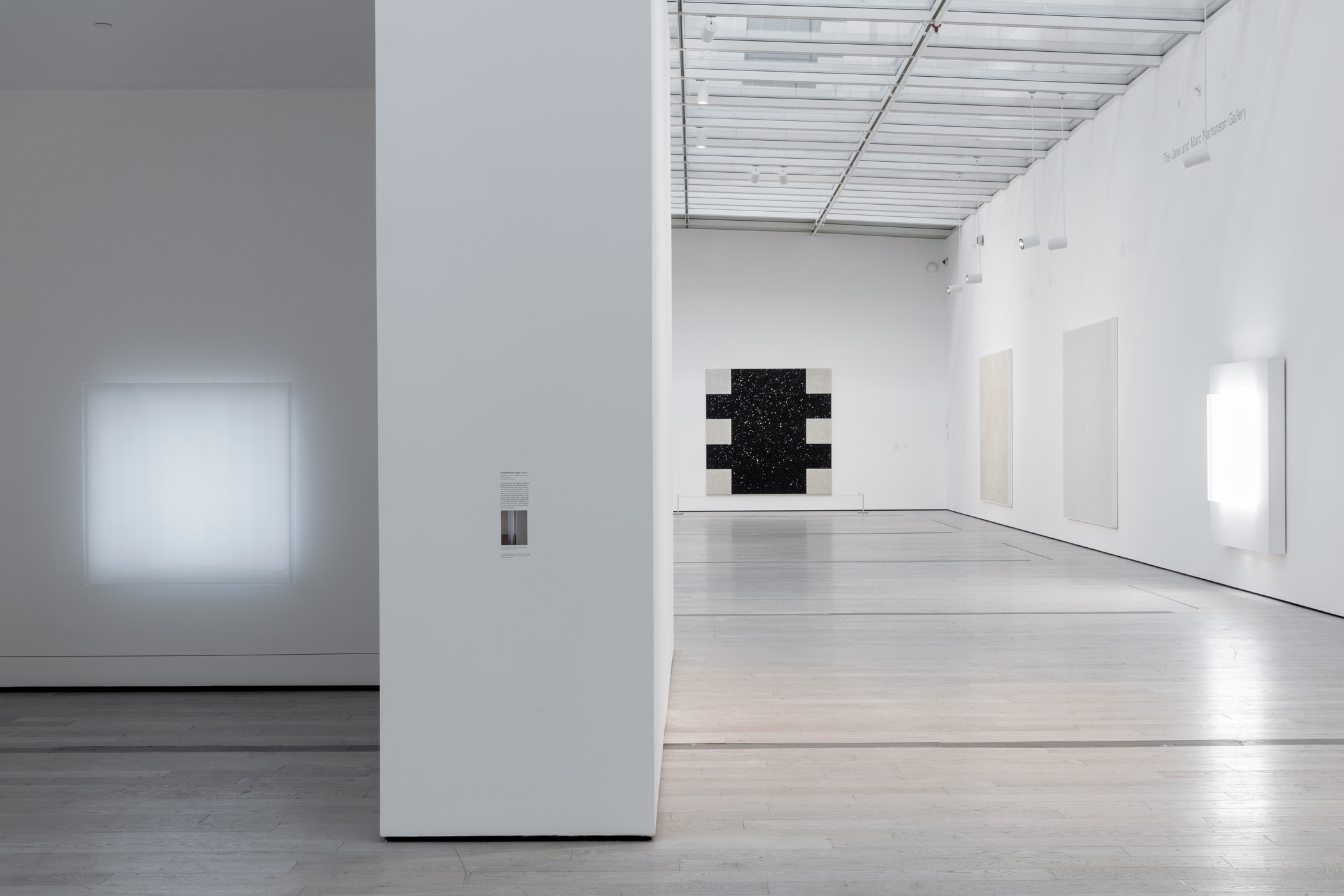 In 1966, Corse engineered her first electric light boxes. These "light paintings," as she has described them, prompted a brief but transformative shift away from the canvas as she replaced painted white fields with radiant fluorescent light. Over the next two years Corse developed a series of argon light boxes such as Untitled (Electric Light) (1968/2019) that are suspended from the ceiling and powered wirelessly with a Tesla coil, a high-frequency generator that transmits an electromagnetic field through a wall. In this context, Corse began taking physics classes—she needed to pass a proficiency test to procure certain capacitors and wires—which upended her worldview. She interpreted the ideas of quantum physics in relation to her own artistic concerns, recognizing that perception is always subjective and that uncertainty is at play in all systems.
A few years later, when driving through Malibu one evening, Corse made a serendipitous observation. She noticed that when light struck the painted highway lines in front of her, they illuminated for an instant as she drove past. Realizing that the same glass microspheres embedded in road paint could be used to transform her white paintings into light-responsive works, Corse began covering the surfaces of canvases with these tiny refractive beads. In the resulting White Light series, begun in 1968, Corse embraced the potential for her paintings to exist in ever-changing states, to appear alternatively flat and full of brushwork, depending on the positions of the viewer. Since the 1970s, Corse has pushed the formal and perceptual possibilities of her White Light paintings to ever more complex ends. She has worked in increasingly larger formats, integrated new motifs such as arches and bands, and incorporated black and occasionally color alongside her glowing white fields.
With their inconstant surfaces and immersive scale, Corse's works encourage an active viewing experience that directly engages viewers as participants.
Visit Mary Corse: A Survey in Light, on view in BCAM through November 11, 2019 to engage with these monumental works.