We are deeply saddened to note the passing of John Baldessari, one of the most important figures in American contemporary art and a dear friend of LACMA.
Baldessari was born in National City, California, and studied at San Diego State College, University of California, Berkeley and Los Angeles, the Otis Art Institute, and the Chouinard Art Institute. Based in Los Angeles since 1970, he was one of the most influential artists of his generation. His text and image paintings from the mid-1960s are widely recognized as among the earliest examples of conceptual art, while his 1980s photo compositions derived from film stills rank as pivotal to the development of appropriation art and other practices that address the social and cultural impact of mass culture. Baldessari's interest in language, both written and visual, was at the forefront of both his work and teaching at Cal Arts and UCLA, through which he has nurtured and influenced generations of artists, including David Salle, Cindy Sherman, and Barbara Kruger, among others.
"John was a friend and champion of LACMA for many years," said Michael Govan, LACMA CEO and Wallis Annenberg Director. "We are so lucky to have worked with him on so many projects. John's influence on Los Angeles and the art world cannot be overstated, and we will greatly miss his humor and generosity."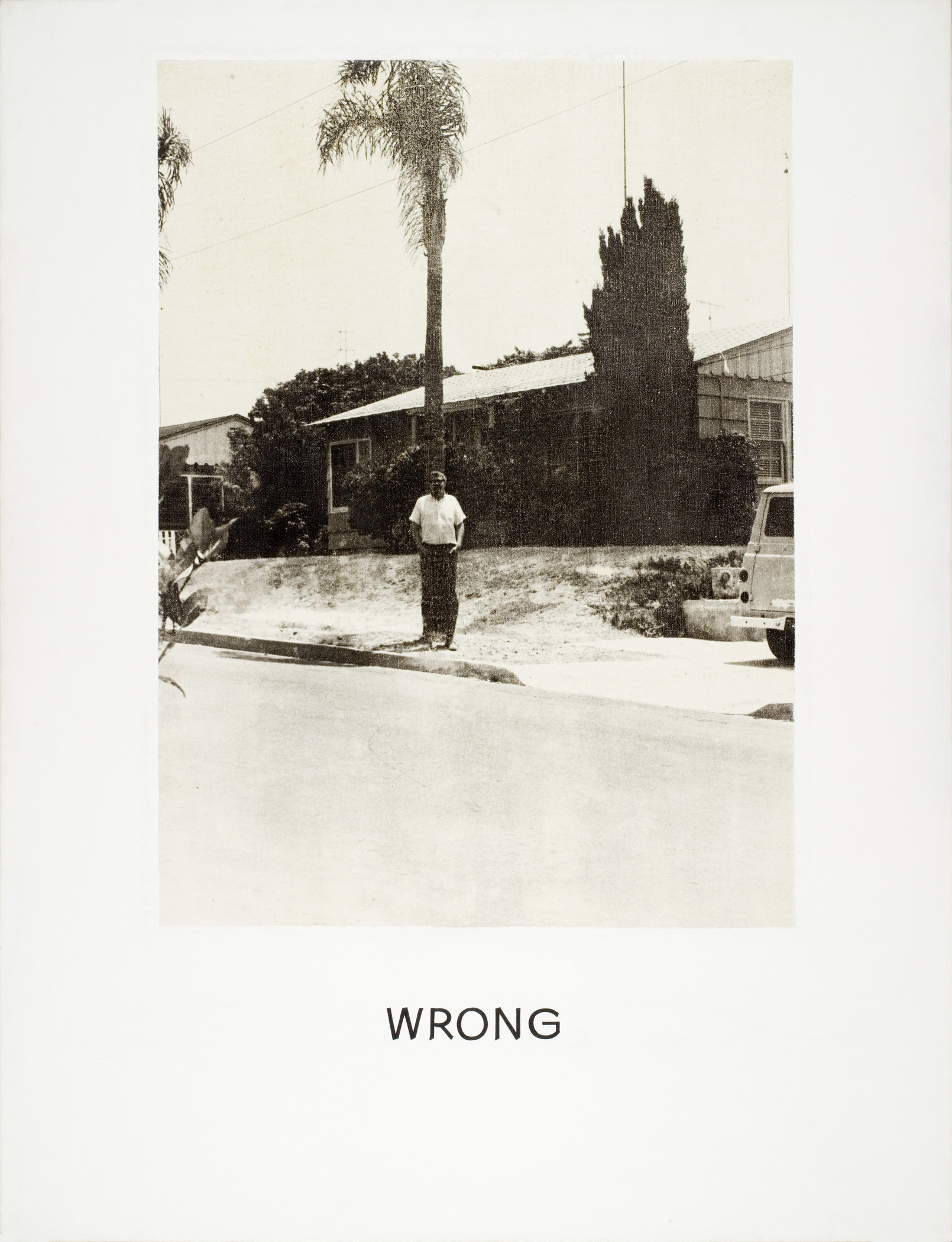 Baldessari collaborated with the museum on a number of projects, including the unique installation design for the 2006 exhibition Magritte and Contemporary Art: The Treachery of Images, where he turned the galleries topsy-turvy, most memorably placing Magritte-inspired cloud carpet on the floor and papering the ceiling with freeway images. Baldessari was also the brilliant mind behind LACMA's logo, using an image with a pencil and palm tree originally made in the 1960s. In 2010, LACMA presented the retrospective John Baldessari: Pure Beauty, which featured more than 150 works spanning the artist's career, and his work was included in the 2016 exhibition The Serial Impulse at Gemini G.E.L. In 2011, Baldessari was an honoree at our inaugural Art+Film Gala. He also participated in the artist gift campaign in 2015 and generously donated dozens of works by many other artists to our collection over the last decade. LACMA has more than 60 works by Baldessari in the permanent collection, including prints, videos, paintings, photographs, drawings, sculpture, and costume.
Baldessari's work has been featured in more than 200 solo exhibitions and over 900 group exhibitions in the U.S. and Europe. Among his many awards and honors are memberships in the American Academy of Arts and Letters and the American Academy of Arts and Sciences, along with the Americans for the Arts Lifetime Achievement Award, and many more.