Where the Truth Lies: The Art of Qiu Ying (on view through May 17, 2020) is the first exhibition on the great Ming dynasty painter ever organized outside of Asia. Few artists in Chinese history have proven as enigmatic as Qiu Ying (c. 1494–c. 1552), whose life and art reveal a series of paradoxes. Though one of the most famous artists of the Ming period, almost nothing is known about his life. Qiu Ying is said to have been illiterate, yet surviving evidence demonstrates elegant writing, and though he is said to have had few followers, he remains one of the most copied painters in Chinese history.
Despite his obscure origins, Qiu Ying painted primarily for an affluent, elite, politically powerful, and sophisticated audience, and his works were inscribed with poems and commentaries by over 20 of the artist's most famous literati contemporaries, indicating their respect for his skill and the subtlety of his interpretation of literary subjects. Featuring a total of 65 works, 45 of which are by Qiu Ying, Where the Truth Lies brings forth the largest gathering of paintings by the artists ever assembled in the U.S. In addition to masterworks by Qiu Ying, the exhibition includes paintings by 17 other artists including his predecessors and teachers, his daughter Qiu Zhu, and followers from the early 16th through the mid-20th century.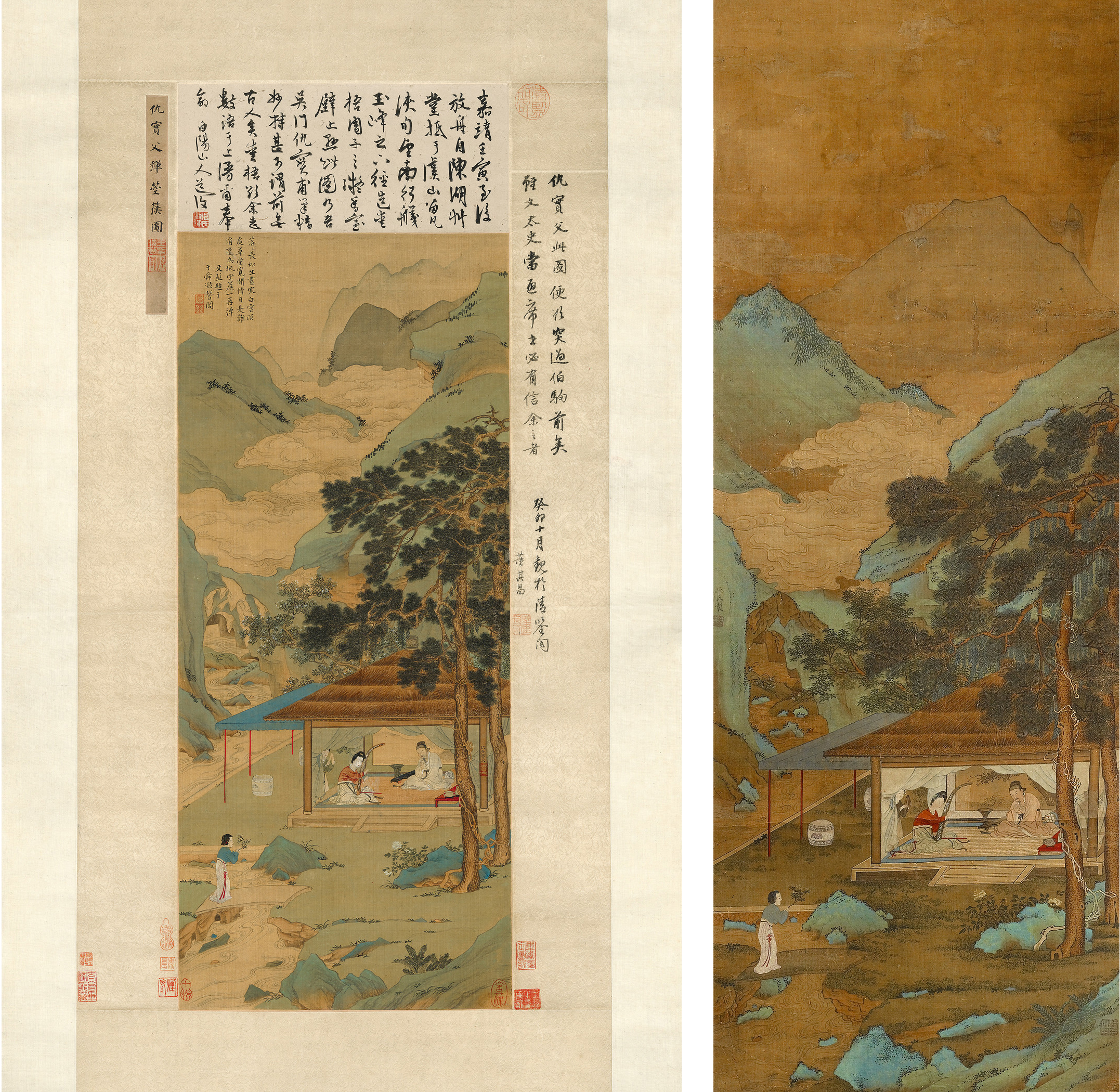 The exhibition grapples with such issues as artists who cross social boundaries, literacy, and the importance of connoisseurship in determining quality and authenticity. As exhibition curator Stephen Little explains, "Genuine works are routinely confused with forgeries and vice versa, leading to widespread confusion regarding his work and its significance in the history of Chinese painting. This is a rare exhibition in that it is ultimately about the art of perception, providing visitors with the opportunity to test their own judgement by juxtaposing genuine works with beautiful and sophisticated copies. This is a subject rarely explored in art museums."
Come visit these masterworks, on view in LACMA's Resnick Pavilion through May 17, 2020. Join contemporary artist Bingyi and curators Stephen Little, Wan Kong, and Einor K. Cervone for a discussion in Where the Truth Lies: The Art of Qiu Ying on Monday, March 2, at 7 pm.