The LACMA-ASU Master's Fellowship in Art History—developed by LACMA and the Herberger Institute for Design and the Arts at Arizona State University (ASU)—was established to combine academic training and work experience to advance the careers of a new generation of curators, directors, and other museum professionals who are committed to increasing equity and inclusion and engaging new perspectives, cultures, and backgrounds.
The three-year fellowship is intended to complement and expand the value of other important programs at LACMA to help diversify the ranks of curators and other professionals in art museums. Pairing rigorous academic instruction through traditional master's-level coursework and thesis with on-the-job work experience, LACMA and ASU Art Museum staff who are selected as fellows enroll in two courses per semester remotely, and fulfill language, professional development, and research requirements while continuing in their current role at their respective museums. Fellows receive access to resources at LACMA and the Herberger Institute, and upon completion of the program, receive a master's degree in Art History from ASU.
We recently caught up with the current Fellows to learn more about their experiences in the program.
Celia, what is your role at LACMA?
I work in the Development department and along with general fundraising for the museum, I help build relationships across the globe, with a focus on greater China, to promote and expand LACMA's mission, brand, and collection. Recently I have been working on LACMA's projects in Shanghai and Hong Kong, including the Yuz Museum and Yuz Foundation partnership.
What drew you to the LACMA-ASU Master's Fellowship in Art History program?
I wanted to further develop my academic training and knowledge of art history, but did not want to put my career on hold. There are no other part-time programs in art history in the United States and the financial support provided by the fellowship is of course another advantage.
What does a "day-in-the-life" of a LACMA-ASU Fellow look like?
A constant back-and-forth between academia and social brains. I almost feel like I'm quadri-lingual, going from English to Mandarin and from Academic to Development diction. It can be challenging but highly rewarding.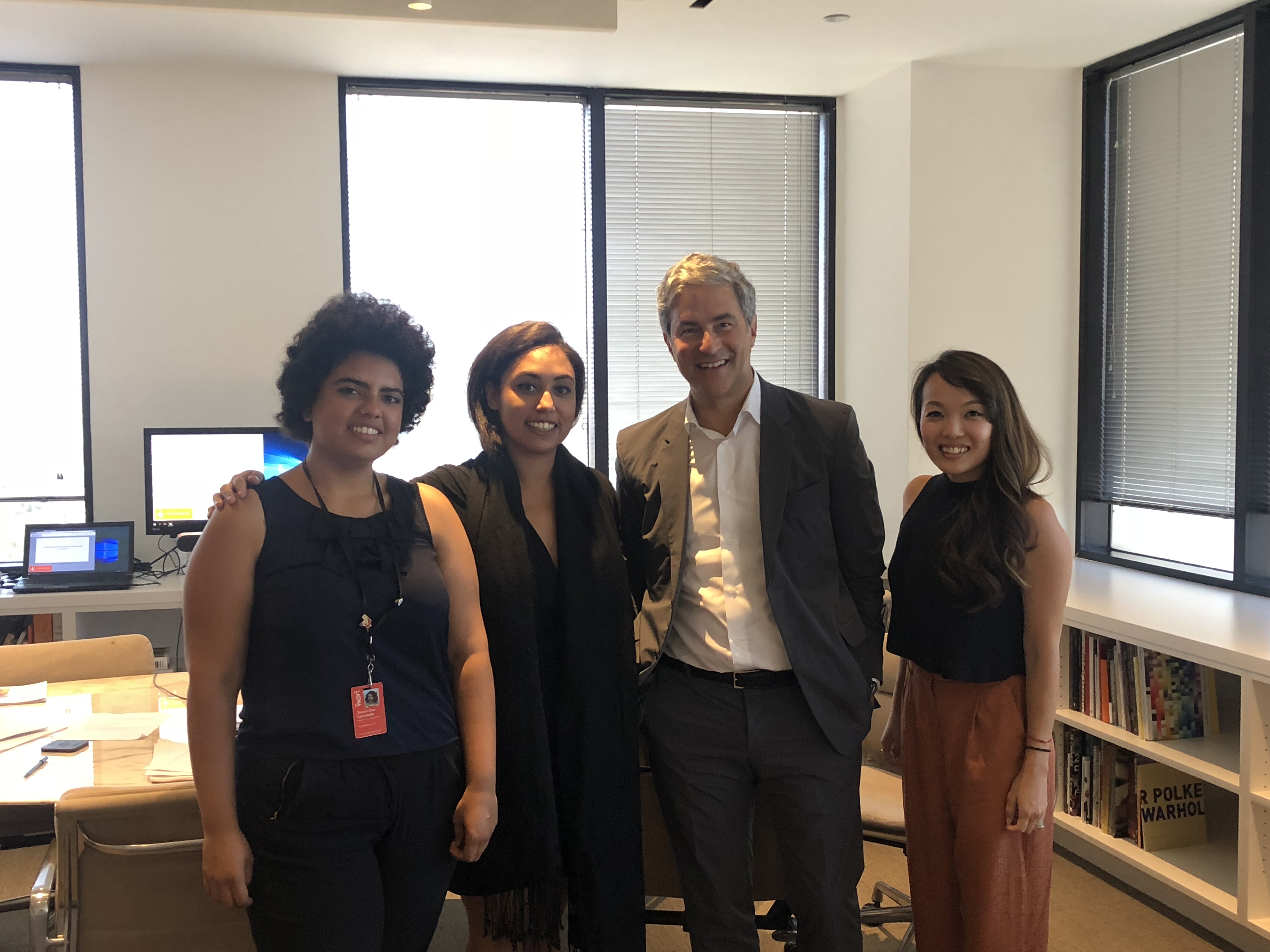 What has been the most interesting or rewarding part of the fellowship so far?
The amount of diverse and stimulating conversations and knowledge one can accumulate. As a graduate student, you are often at the forefront of and engaged in progressive topics that are concerns which are just budding or at the periphery of large art institutions such as LACMA. The amount of growth, not just through the institutional knowledge provided by professors but from my peers and other professionals in classrooms and social settings, has been invaluable.
What has been the most challenging part of the fellowship?
Developing a concentrated approach for my thesis. There are numerous avenues one could take to tackle a subject and narrowing it down is difficult.
How has the experience influenced your career focus or future goals?
The Fellowship has broadened my career passions and ambitions, leading me to explore the possibility of non-traditional, cross-departmental museum positions. It has also proved to be highly advantageous to have individuals with advanced art history training in Development/Administrative roles at the museum.
What subject(s) do you plan to focus on in your Master's thesis?
My thesis focus is on the philosophical, scientific, and art historical approaches to artist Zheng Chongbin's practice. His works exemplify the exciting possibilities that come with the often dizzying conglomerations of disciplines contemporary art has absorbed into its field.