Like the art on view in Black American Portraits, which celebrates two centuries of Black love, abundance, community, and exuberance with over 200 objects, the soundtrack to accompany the exhibition resonates with the profound cultural contributions of visionary Black Americans past and present. 
The soundtrack, which is around 80 minutes long, offers listeners selections made by several of the exhibition's artists—Karon Davis, Reggie Burrows Hodges, Shinique Smith, and Umar Rashid—joined by additional picks by non-profit radio station dublab's Mark "Frosty" McNeill, who has collaborated with LACMA on a number of the museum's past exhibition soundtracks.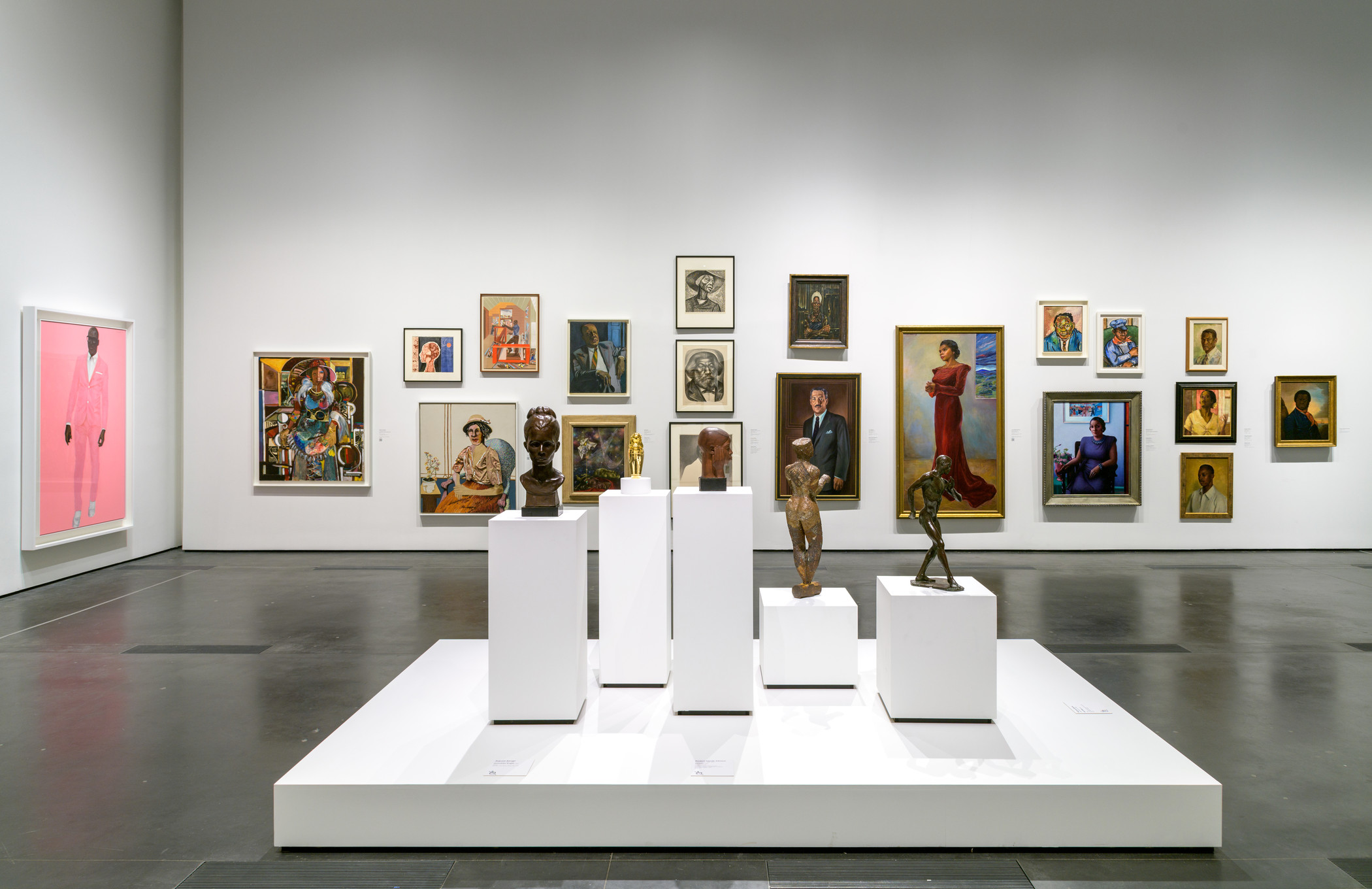 In line with the exhibition's spirit of championing Black artists and subjects and centering a vibrant range of voices, the playlist's assortment of sounds is as diverse as the dynamic collection of work in Black American Portraits, taken from across the expanse of time, space, and genre, from jazz to soul to pop and even spoken word. This includes a recording from the 1950s of poet Langston Hughs reading his poem "Dreams," which was chosen by artist Shinique Smith.
"I like this line where he says, if dreams die, life is a broken-winged bird that cannot fly," says Smith. "I think it's true that dreaming is important and visualising what the future can be is important." For her, the necessity of visualization for being able to build a self-image is directly connected to the exhibition and to Black portraiture in general, as well as to another one of her musical selections, "Lovin' You" by Minnie Riperton. 
"It came out when I was a kid. My mom played this album and I used to stare at Minnie Riperton's face," she says. "I know it can be a romantic song, but to me it could be even loving yourself if you're singing in the mirror. It involves how you reflect on a face." 
Artist and bass player Reggie Burrows Hodges (who chose "black like you" by dub rock band Trumystic for the soundtrack) also emphasizes the value of portraits in shaping images of the self and of others. "In portraiture, it's almost impossible to depict with neutrality. There are so many decisions, and because of these decisions, it's loaded with a sense of humanity." It is this humanity—whether in art or music—that allows for beauty and power of both subject and artist to shine through.
The Black American Portraits exhibition soundtrack is now available to listen to—either in the museum or at home—on MixCloud (where listeners can experience the full, continuous mix, including layered, ambient sounds) or as a playlist on Spotify. The exhibition is on view at LACMA until April 17, 2022.