I've been a curatorial assistant for the Contemporary Art department at LACMA since November 2016. I was hired after receiving my Bachelor of Arts degree in Art History and Film/Photography from Rice University in Houston (Rice Fight, Never Die!) in May of that year. Concurrent with my last two years of college, I was a Mellon Undergraduate Curatorial Fellow (MUCF) at the Museum of Fine Arts, Houston, under the mentorship of Wortham Curator of Latin American Art and Founding Director of the International Center for Arts of the Americas Mari Carmen Ramírez. Though I could never have imagined it at the time, I gained a wealth of knowledge and experiences during my fellowship that would become the foundation for my full-time employment at LACMA.
Contiguous Beauty
One of the most important projects that I worked on as a MUCF at Houston was the permanent collection exhibition, Contingent Beauty: Contemporary Art from Latin America (November 21, 2015–February 27, 2016). This show encompassed objects from the MFAH Latin American Art collection in which the artists translated biting critiques of timely issues grounded in the complex realities of Latin America's colonial history, political repression, and economic crises into work that was not only aesthetically beautiful but materially subversive. Among these issues were the cycle of poverty, violence, government corruption, globalization, and the war on drugs.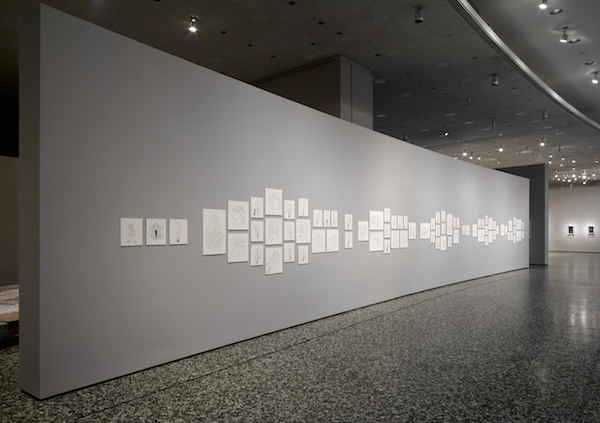 One of the pieces that was nearest to my heart was Obra Negra [Black Opus] (2007–08) by Johanna Calle (b. 1965). To create this installation's 77 drawings, which depict the informal housing structures found in slums throughout Calle's native country of Colombia, the artist painstakingly cut chicken wire and carefully sewed it onto cardboard. The title, "obra negra"—a term used in the country for a building in the process of being constructed—points to the nature of these impoverished residences, which are perpetually in various stages of construction, reconstruction, repair, and decay. Due to high housing costs, families typically construct another floor above their existing residences in order to allow their children to start their own families. Often concerned with the cyclical nature of poverty in her practice, the artist illustrates many of these haphazard buildings as sprouting from the bodies, or simply the legs, of young girls. These anonymous females are simultaneously the daughters of poor families, figuratively "stuck" to these structures as caretakers for their siblings while both parents work very long hours for very little pay, and the mothers who were unable to provide a better life for the next generation of slum-dwellers due to their lack of economic and educational resources.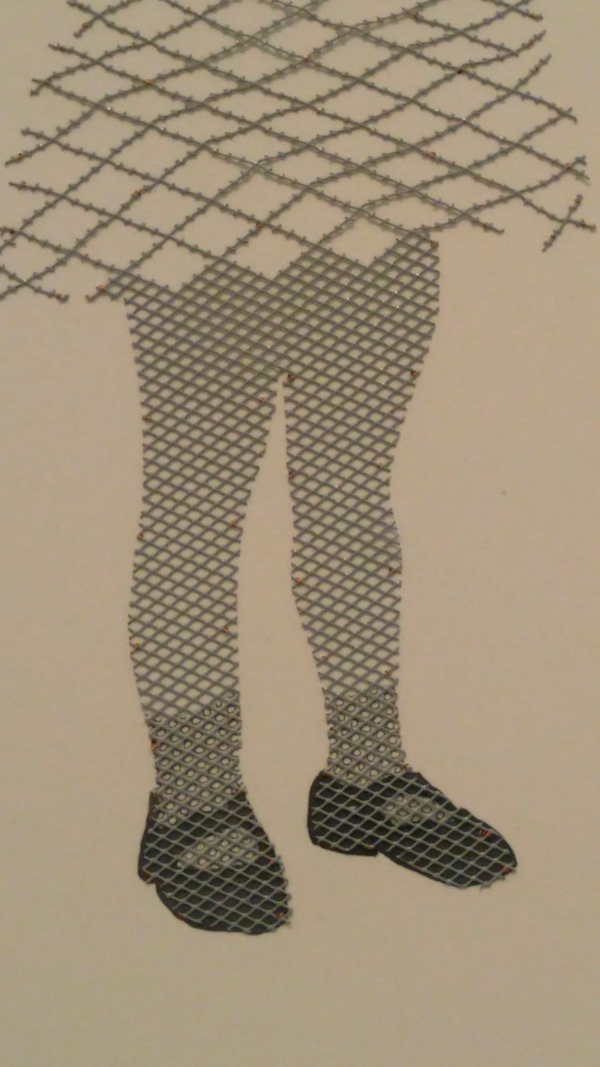 The artist's use of chicken wire was deliberate, as this is one of the low-cost materials used in the construction of these DIY residences. The fact that she carefully sewed wire into the board to create her "drawings" is subversive, as drawings are traditionally regarded as stemming from the immediate interaction between pen and paper. Calle's use of a process traditionally regarded as feminine—the women living in these areas learn to sew in order to make or repair their own clothing and other household linens—is a further echo of the link between the female gender and the home.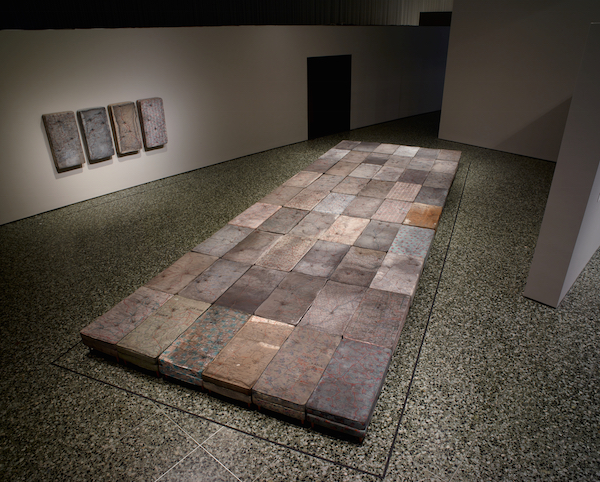 Another notable work was Le Sacre (1992) by the Argentinian artist Guillermo Kuitca (b. 1961). This installation is made up of 54 child-sized mattresses, which have been handpainted and hand-sewn by the artist and his assistants. Typical to his practice, Kuitca chooses cartography as a vehicle for dialogue about the overlap between the public and the private. The map and the bed are respective signifiers for these extremes of locality: maps illustrate the geographic areas associated with countries, states, and municipalities while the bed represents an individual's most intimate and private space.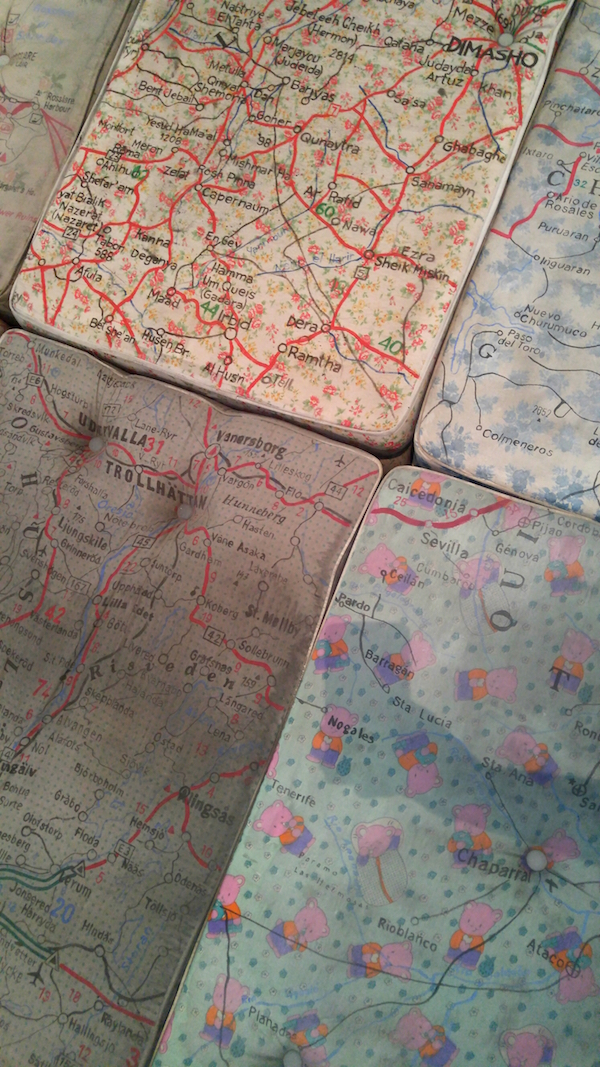 There are a range of different map types depicting a number of geographies throughout the globe, such as municipal maps (Flint, Michigan), interstate road maps (Oslo, Norway), and provincial roads (Medellin, Colombia). The buttons were strategically placed in order to either highlight little-known provinces or obscure popular regions. 
A New Home
Either through sheer coincidence or through the poetic ruling of God herself, one of my assignments during my first year of employment at LACMA has been to serve as one of the curatorial administrators for the PST: LA/LA exhibition, Home—So Different, So Appealing, a project co-curated by director of UCLA Chicano Studies Research Center Chon Noriega, my above-mentioned mentor Mari Carmen Ramírez, and Vincent Price Art Museum director Pilar Tompkins Rivas. As one of the largest lenders to the exhibition, Mari Carmen added a number of works she acquired for the MFAH Latin American collection to the checklist for the show, which groundbreakingly places established Latin American artists in dialogue with U.S.-born Latino artists as they represent several notions of "home." This umbrella encompasses "home" as a place of residence, a nation, an identity; a space (or state of mind) that we often desire to leave and subsequently long to return to.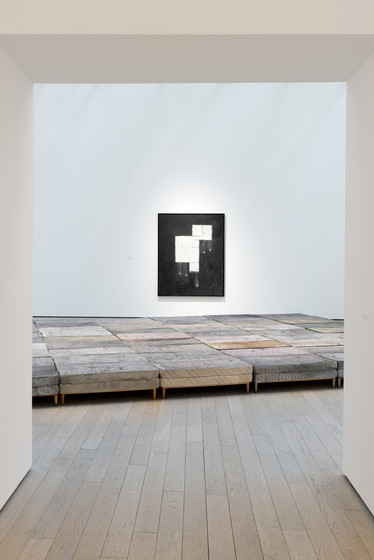 As Los Angeles became my home, familiar pieces such as Johanna Calle's Obra Negra and Guillermo Kuitca's Le Sacre (both on view in Home,) helped ease my transition from fellow to employee. At this past Mellon Undergraduate Curatorial Fellowship national convening, held at the Museum of Fine Arts, Houston, I was invited as an alumna to introduce my curatorial mentor before her keynote speech to the attendees, as well as to give the current fellows some honest insight into my journey and words of encouragement as they continue on with either more work experience and graduate school applications, or their second year of the fellowship. Though my journey is long from over as I hope to continuously improve myself and expand my career for many decades to come, I can say that I'm very proud to be one embodiment of what this fellowship can accomplish. As an Afro-Latina who is part of the first generation in her family to go to college (and to be born in the United States after my parents' respective and arduous migrations from Medellin, Colombia, and Santo Domingo, Dominican Republic), I get a seat at the table at one of the most influential museums in the country. I hope to eventually break down museological paradigms and help these cultural institutions become approachable and welcoming to individuals and families from all racial, political, and socioeconomic backgrounds.