It's that time of year when things start feeling spooky! With Halloween right around the corner, we asked some museum staff who worked on (or will work with) the exhibition Fantasies and Fairy Tales to share their favorite fairy tales and an artwork in LACMA's collection that most reminds them of their pick. Read on for some Halloween inspiration, and check back next week for Part Three. (See what exhibition curator Erin Maynes picked in Part One of the series.)
Rosanne Kleinerman, Teaching Artist, Education
My favorite fairy tale is Snow White. The Disney film was the first movie I ever saw in a theater as a young child, and it stuck with me. The artwork in Fantasies and Fairy Tales that most reminds me of the feel of Snow White is Friedrich Wilhelm Kleukens's poster Hessian Lands Exhibition for Free and Applied Art, 1908. The figure in the poster reminds me a bit of the Disney queen.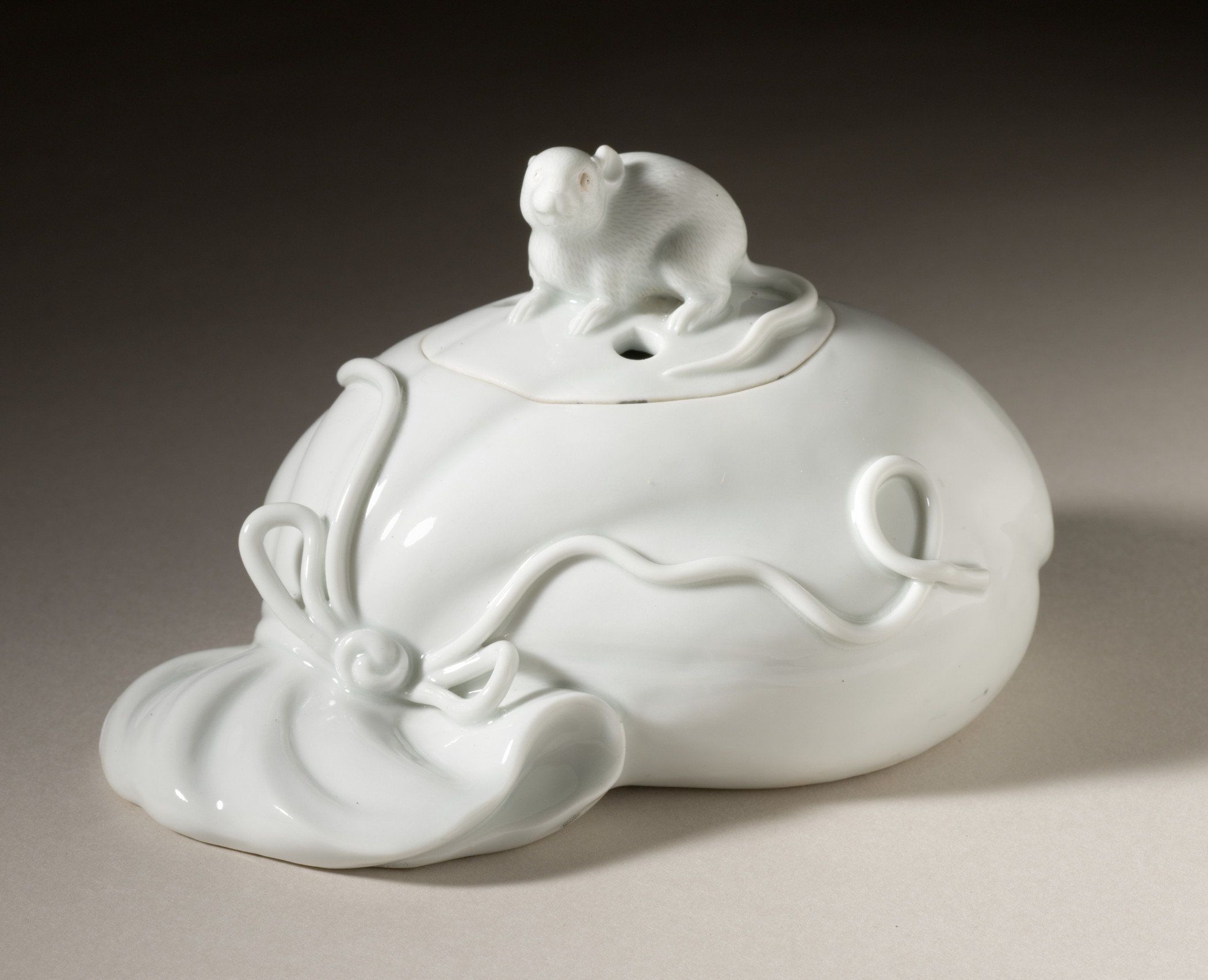 Claire Crighton, Editor, Publications
I'm deeply fond of Roald Dahl's entire twisted body of work, but The Witches wins. The story terrified and thrilled me when it was first read to me (when I was probably too young, on a rainy day at camp). It frightened me all over again when I saw the film version (featuring a very scary Anjelica Huston). I think every good fantasy story should keep you up at night, for one reason or another.
Dahl was a master of taking a kid's secret wishes and fears—do I have magical powers? Are giants real?—and inserting them into complex, shifting, very adult narratives. Every kid who grew up with a sinister-looking house on their block can identify with what unfolds in The Witches. After I got over my initial fright, I was encouraged to see the world around me as mysterious and full of possibility, which primed me to enjoy other seemingly improbable works of art. Censer (Kōrō) in the Form of a Rat on a Treasure Bag, though it's not on view, reminds me of The Witches—if you know the story, you know why.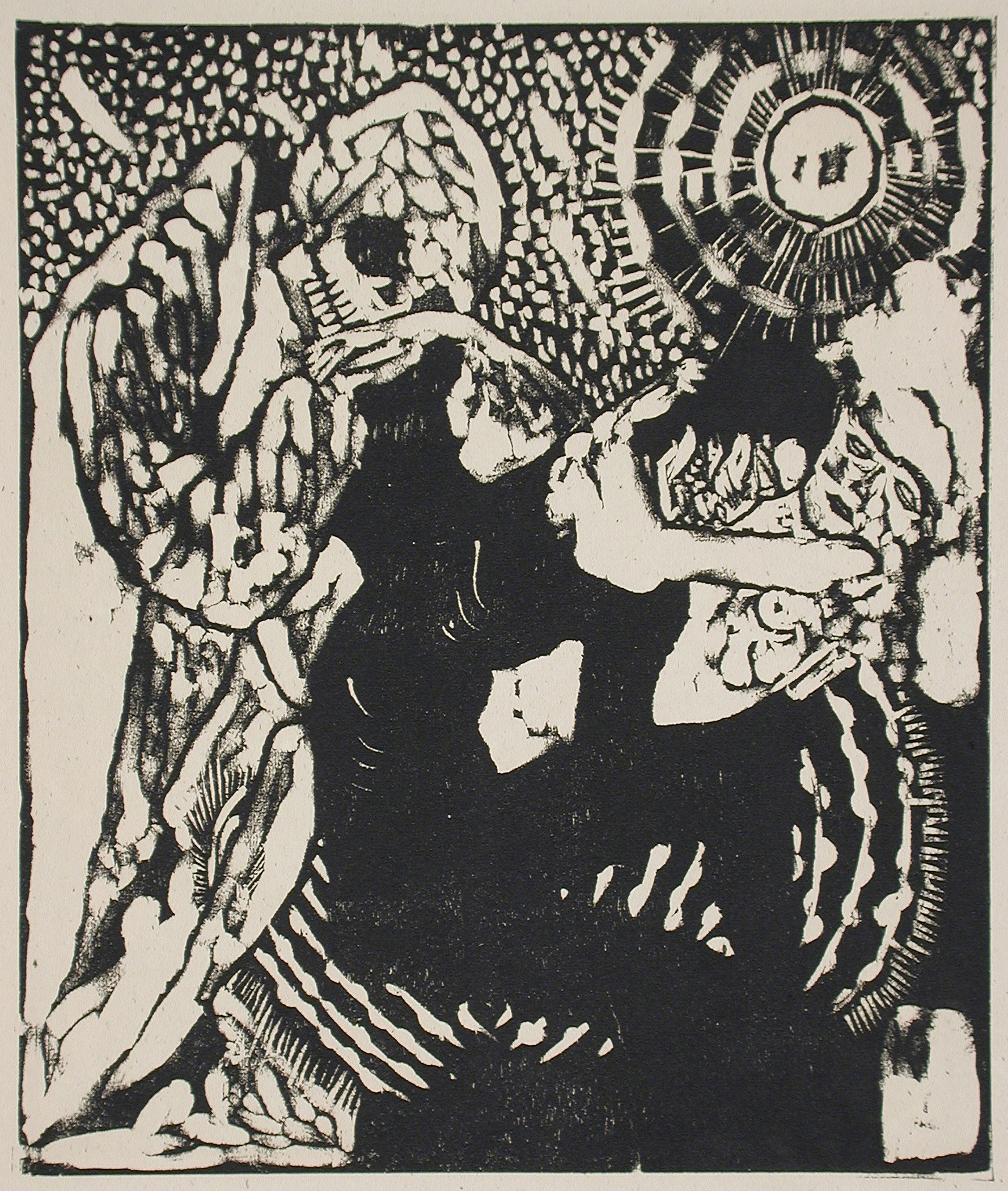 Julia Kim, Librarian, Balch Art Research Library & Robert Gore Rifkind Center for German Expressionist Studies
Hermann Hesse's fairy tales borrow otherworldly motifs from traditional fairy tales, but also uniquely blend elements of spirituality and Eastern mysticism with unabashed commentaries on modern life. My favorite is "The Beautiful Dream" (Der schöne Traum), first published in the journal Licht und Schatten in 1912. The Rifkind Center Library collection includes original copies of this journal, as well as Jugend and Simplicissimus, in which several other stories by Hesse also first appeared.
In the story, the reader travels through the strange and mystical landscape of a vivid dream that a boy experiences just before his untimely death. Throughout his dream, the boy receives life's greatest gifts: wisdom, spiritual clarity, and love. Rather than acquiescing to a sense of tragedy, Hesse seems to grace the boy's passing with a culmination of "the most beautiful things in life that was possible for him to experience." Hammerschlag's gyrating image of Death hovering over a couple reminds me of the resplendent final scene where the boy's dream and his life are simultaneously consummated.
Fantasies and Fairy Tales  is on view in the Ahmanson Building, Level 2, through February 3, 2019.