Next month, LACMA will open four new exhibitions! Frank Stella: Selections from the Permanent Collection (on view May 5 through September 15) will feature a selection of Stella's works from LACMA's permanent collection—many of which have not been on public view in over 30 years. A pivotal figure in the development of modern art since the 1950s, Stella has created an extensive body of work that has consistently challenged the conventions of art making and expanded its definitions. Over the past 60 years Stella has pushed the boundaries of Abstract Expressionism, helped usher in Minimalism, and blurred distinctions between painting and sculpture, continuously experimenting with new materials, abstract forms, and innovative techniques. From an example of his groundbreaking Black Paintings of the late 1950s to his recent monumental sculpture, the works on view will present a glimpse into the rich trajectory of Stella's career and represent significant developments in the artist's oeuvre. Member Previews are May 2–4.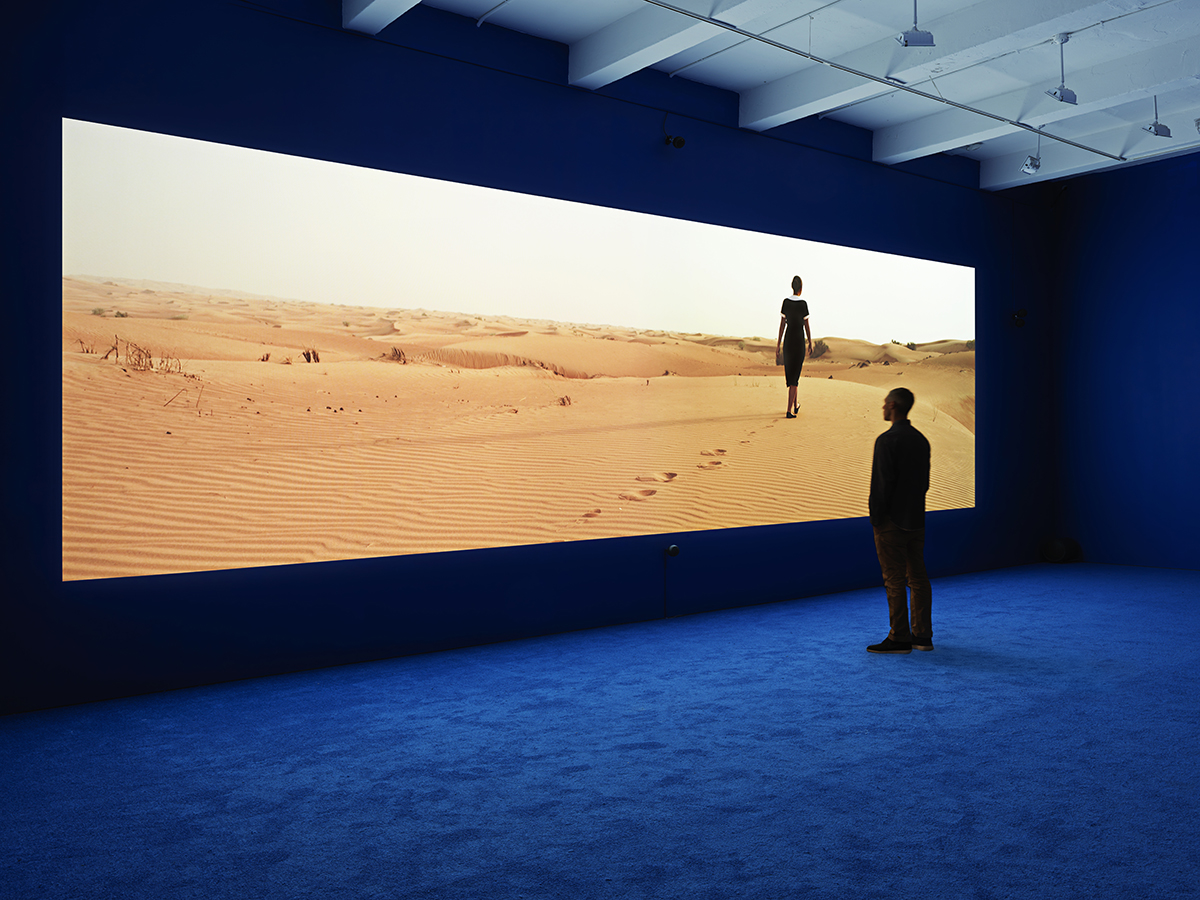 Also opening on May 5 is Isaac Julien: Playtime (on view through August 11). Isaac Julien is an artist and filmmaker whose multi-channel film installations and photographs feature fractured narratives reflecting his explorations into race, class, sexuality, postcolonialism, and representation. Marking the artist's first major presentation in Los Angeles, Playtime (2014) is a captivating critique of the influence of capital in the art world. Starring James Franco, Maggie Cheung, Colin Salmon, and auctioneer Simon de Pury, among others, the seemingly disparate narratives of six vignettes demonstrate the various levels at which the flow of money has an affect on the production, dealing, and collecting of contemporary art, and the lives impacted by the system. Playtime's Member Preview is on May 4.

Eleanor Antin: Time's Arrow will be on view May 12 through July 7. Antin (b. 1935) is one of the most important artists of her generation and a pioneer of performance and conceptual art in Southern California. In 1972, she challenged definitions of sculpture, self-portraiture, photographic documentation, and performance with CARVING: A Traditional Sculpture. Consisting of 148 black-and-white photographs, CARVING shows the transformation of Antin's body as she lost 10 pounds over 37 days. In 2017, Antin restaged her landmark performance. In CARVING: 45 Years Later, the artist again documented herself as she "carved" her body, producing 500 black-and-white photographs over the course of 100 days. Eleanor Antin: Time's Arrow brings together both CARVING series, a new self-portrait, and a related serial work from the 1970s, provoking reflection on discipline, vulnerability, and the passage of time. Member Previews are May 9–11.
Between the Lines: Typography in LACMA's Collection will also open on May 12. Drawn entirely from acquisitions made since 2014 as part of LACMA's Graphic Design Initiative, the more than 30 posters and publications in this exhibition represent a range of typographic approaches from the mid-20th century through the present. During this time, designers have used typography to reframe the words on a page, striving to capture the pace and mood of their time through decisions about letter spacing and form. Between the Lines features the work of many influential international designers including Charles and Ray Eames, April Greiman, Corita Kent, Takenobu Igarashi, Paul Rand, Massimo Vignelli, and Wolfgang Weingart.